Best Fitness Products July 2014
Summer's Sweet With Our July Must Haves!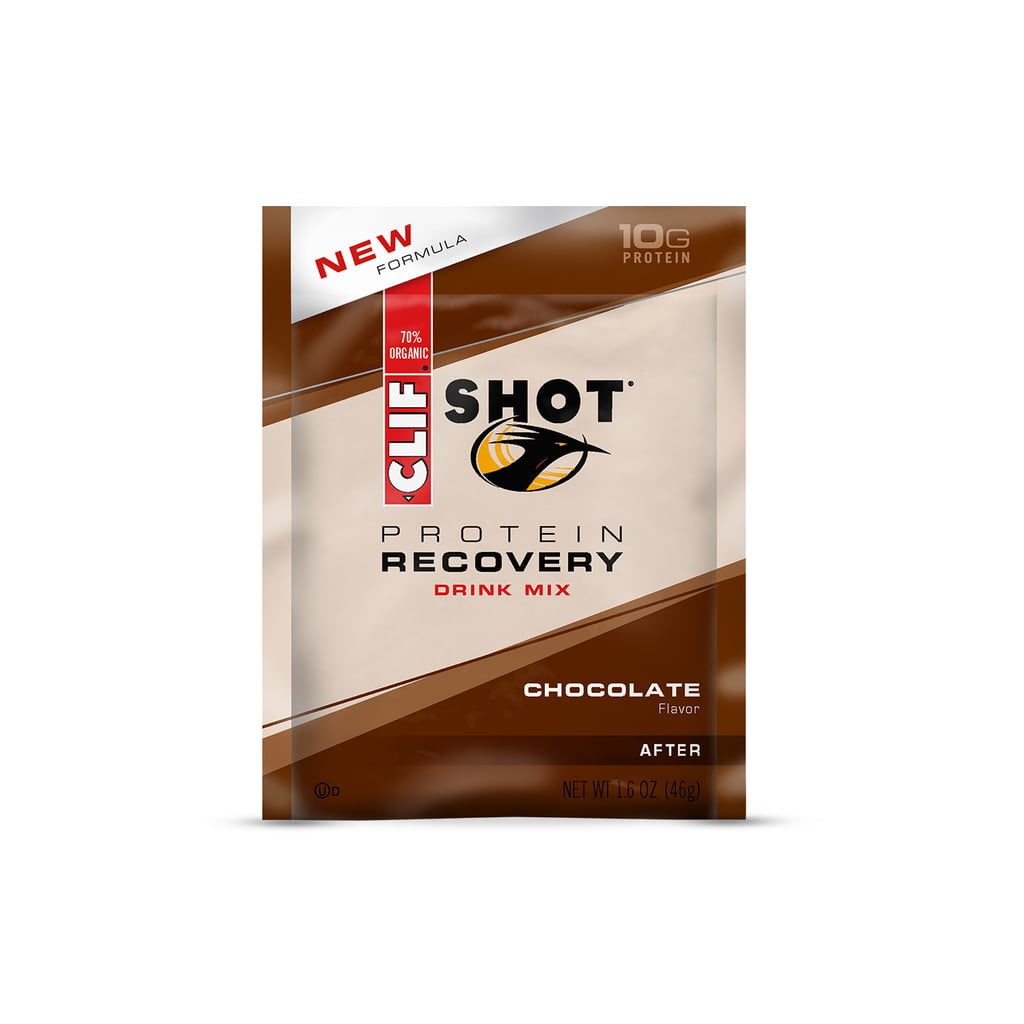 4
Clif Shot Protein Recovery Drink Mix
After a long run, the last thing I want to think about is a post-workout snack — my stomach is never ready to digest food. But since protein and carbs right after a workout is so important for replenishing lost glycogen stores and repairing muscles, skipping that snack is not exactly a smart option. I'm always up for a post-workout protein shake, but the Clif Shot Protein Recovery Drink Mix ($39 for 12 single-serve pouches) is my new favorite way to replenish after an exercise. Designed to be consumed within 30 minutes of a workout, each pouch is portable, tasty, and contains 10 grams of protein and 30 grams of carbohydrates to keep me in good shape until I'm ready for a real meal. Plus, since all I have to do is mix it into a glass of water, it's an easy fix for those days when I don't want to break out the blender. I'm partial to the chocolate flavor, but it also comes in Orange Mango if you're looking for a tropical treat.
— Leta Shy, associate editor