21-Day Flat-Belly Challenge
Start Our 21-Day Flat-Belly Challenge Whenever You Want!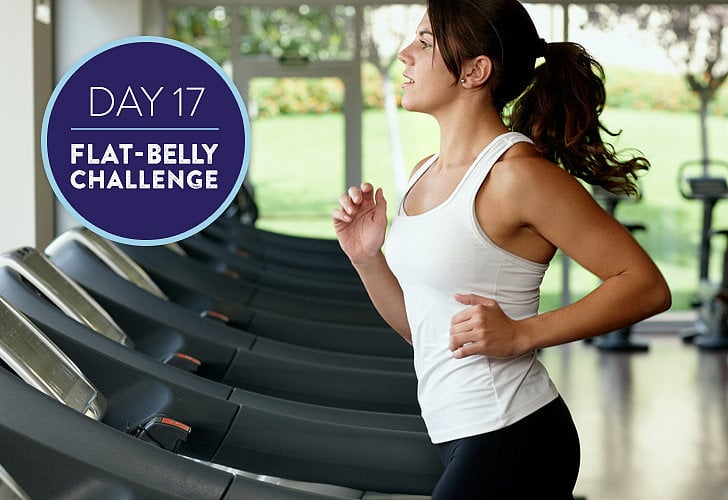 Workout: Today's challenge is a belly-blasting cardio workout — intervals on the treadmill. It's an excellent way to target midsection fat.
Recipe: Relieve digestion woes and help shrink your belly with a tropical pineapple arugula salad. Pineapple contains enzymes that help you debloat and ease digestion, while avocado contains fiber and MUFAs (monounsaturated fatty acids) to fight belly fat. Plus, this salad is bursting with fresh flavor, so all your taste buds will be satisfied.
Bonus: Looking for an extra flat-belly boost today? Add a few detoxing and debloating ingredients to your water. Squeeze some lemon, grate some ginger, and slice some cucumber into your water for added flavor and nutrients. You might even find yourself drinking more — a great strategy for flushing out your system and making you feel less puffy.