If Your Fridge Looked Like These, Wouldn't You Be Inspired to Eat Plant-Based?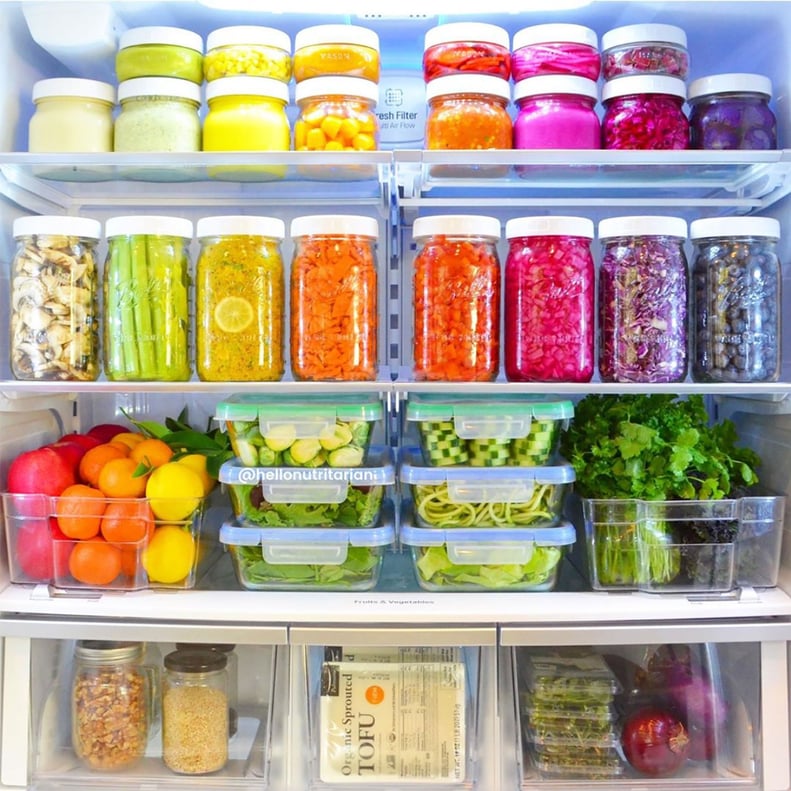 After a full grocery run or meal-prep Sunday, isn't it so satisfying to open your fridge door and see colorful veggies and fruits staring back at you? Whether you're a plant-based eater or are just trying to eat more produce, allow these gorgeously organized photos of shelves of greens, jars of cut-up veggies, and fresh whole fruits to inspire you to have the same #fridgegoals.
Your fridge can look like this, too! The key to eating more plant based is to eat more veggies, and if you meal prep them at the beginning of the week, you're more likely to eat them. You can also meal prep these protein sources. Here are some tips for eating more plant based, and you'll love this one-week vegan dinner plan for some delicious ideas. Whether you meal prep a few veggies to make weekly dinners come together faster, or you like prepping 21 meals all at once, these photos will offer the inspiration to make it happen.