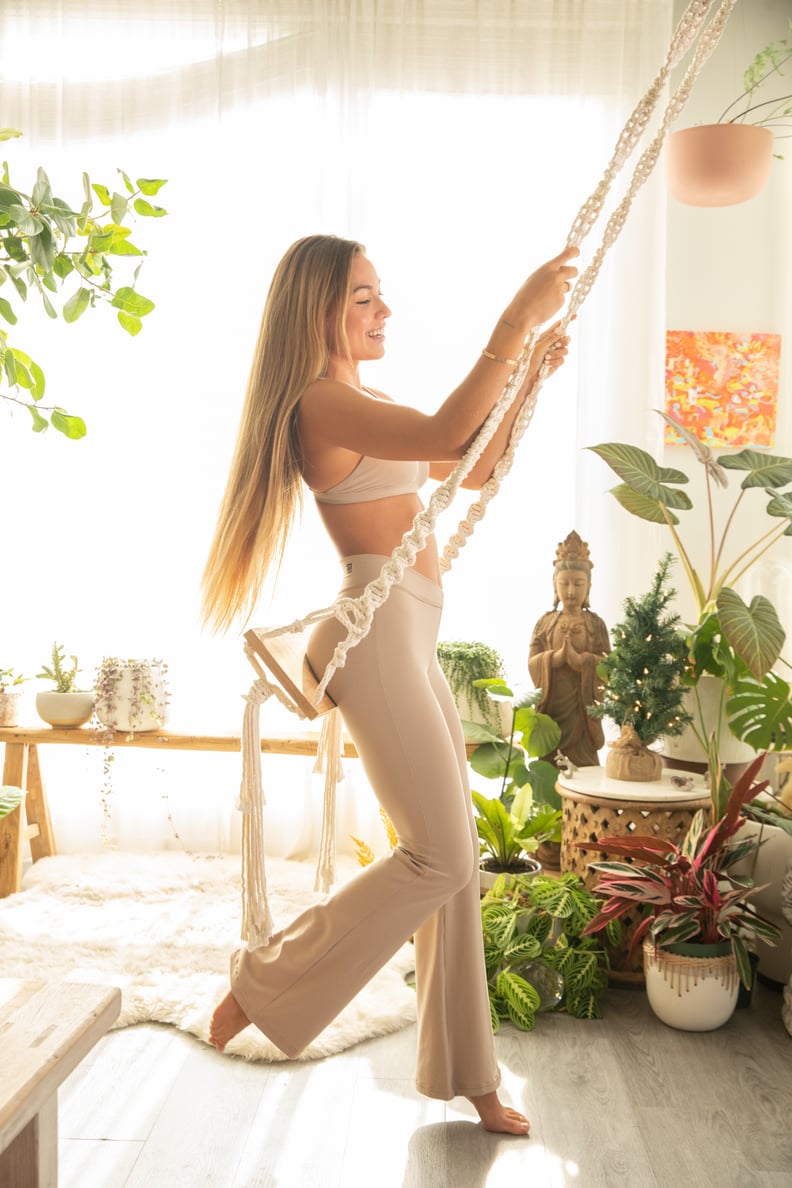 Sarah Orbanic | JOLYN
Sarah Orbanic | JOLYN
As POPSUGAR editors, we independently select and write about stuff we love and think you'll like too. If you buy a product we have recommended, we may receive affiliate commission, which in turn supports our work.
Image Source: Sarah Orbanic / Jolyn
The double-edged sword of being talented at something you love is that it can become your livelihood. And as we've learned in the era of "quiet quitting" and the Great Resignation, is that even people living and working a "dream job" — SNL stars, GOAT athletes, musicians — can burn out, too.
For pro surfer and JOLYN surf ambassador Tia Blanco, toeing that line between career and catharsis is akin to riding waves. "Going through the competitive surfing journey, there were always so many ups and downs and I would let my losses or even my wins define my happiness, which was kind of unhealthy," she tells POPSUGAR. "Just kind of stepping away from that and realizing that results don't equate to happiness and there is always going to be a pure love and happiness that you could find from just surfing on its own."
Whenever I'm feeling stressed out or overwhelmed in my personal life, I always go surfing, and it kind of just feels like a deep breath.
Blanco was born in Puerto Rico to a military family — her father a lieutenant commander in the Coast Guard — where she began surfing at just 3 years old. Her family moved to Hawaii when she was around 13, and it was at that point that she began surfing competitively, realizing "OK, I think I want to do this forever."
In a world-class surfing destination, 13 is a little late to start on the competitive circuit. Blanco found it "humbling," but also felt the pressure to keep up with her peers, giving rise to consistent pre-competition nerves. "As a teenager, I would get very anxious before my competition to the point where I almost felt like I was gonna puke right before," she says. In one instance, her coach pulled her aside and told her "something very profound" that's stuck with her and eases her event anxiety to this day: "He was like, 'Tia, I want you to look around, look at where you're at, look at your family, look at the ocean. You have to remember that there are people out there that would love to be at the ocean right now. Really take in what's happening, because this isn't a stressful thing. You're doing this for fun. Just take a deep breath and be grateful for where you are.'"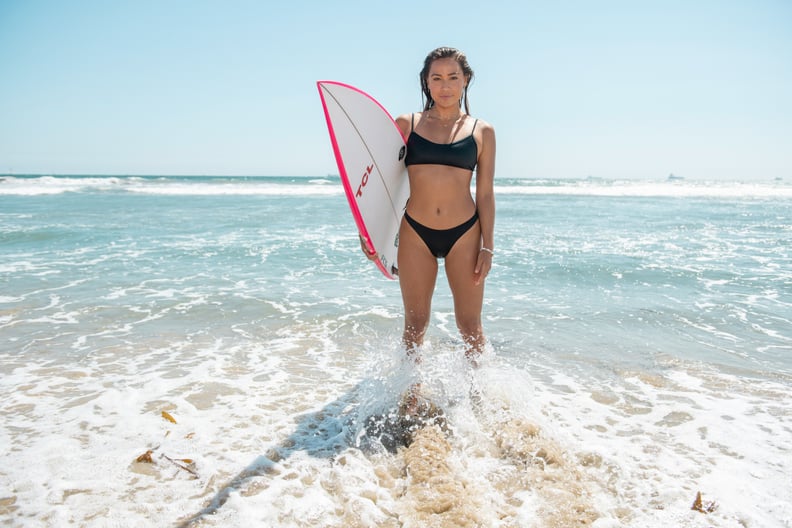 Image Source: JOLYN
To this day, the 25-year-old conjures this advice to keep it in perspective before important events. That, plus meditation and deep breathing exercises work to calm her down, she says. Once she pushes past the nerves, the experience of surfing competitively is beyond rewarding — it's addicting.
"You're addicted to the high of winning; it's the best feeling in the world," she says. "And I think there's a lot of respect that comes from someone dedicating their life to reach their goals. The whole process is kind of admirable. [When I] travel for a competition, I really take that chance to be the best version of myself."
For Blanco, who now lives in Oceanside, CA, that means making sure her routine is "on par" in the lead-up to a competition: she meditates, eats well (she's been plant-based all her life), and does plenty of yoga. "I try to get on my mat every single morning," she says. "I feel like when I do that, it starts an incredible pace for the rest of my day." She says the practice goes "hand-in-hand with surfing," and sparked her latest brand collaboration and first-ever design gig: a capsule of yoga apparel with JOLYN, the high-performance swimwear brand for which she's an ambassador. She says she designed the collection to emulate her surf style, which she describes as "graceful, but also powerful."
That style helped Blanco score the top spot in ABC's "The Ultimate Surfer" in 2021, which granted her the opportunity to compete on the elite World Surf League Championship Tour, which is considered the "pinnacle of professional surfing," per ABC. And for Blanco, it was a bucket-list wish come true.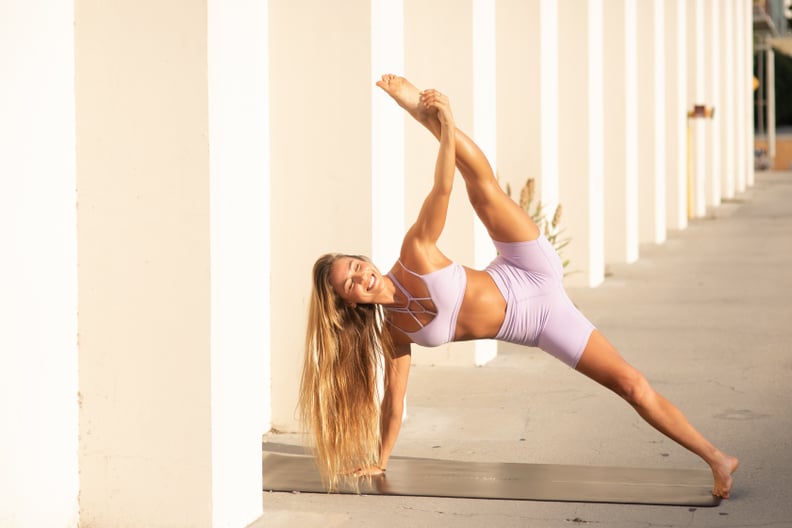 "I got to conquer my dreams of being able to surf on the world tour, which was my number one goal for my whole competitive surfing career," she says. "To win an event that allowed me to reach those goals and dreams that I had was that was everything."
After that high, she hasn't rushed to add other goals to her to-do list. Rather, she's focusing on reconnecting with her craft and the "expression of art" that is surfing a wave, something she compares to painting on a canvas.
"Recently, I've just been falling in love with surfing all over again and spending time in the ocean," she says. "Surfing for me is very therapeutic and cathartic. I feel like it's like my happy place and whenever I'm feeling stressed out or overwhelmed in my personal life, I always go surfing, and it kind of just feels like a deep breath. I always feel like a better person when I come in."