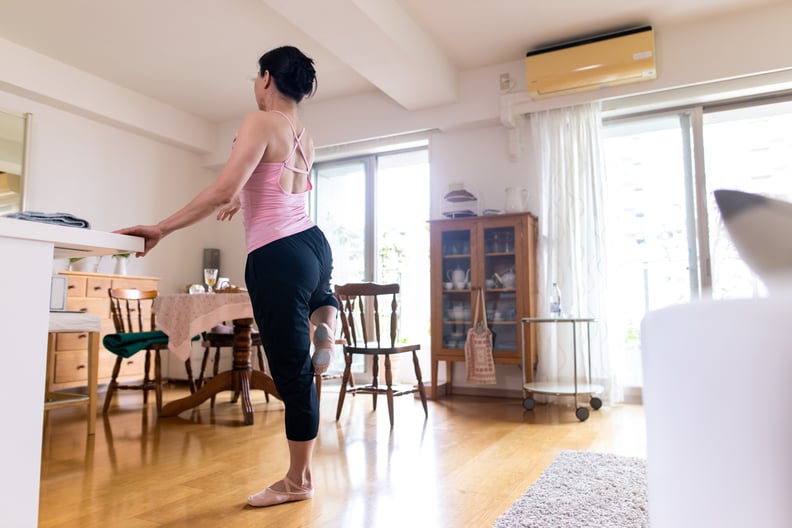 Getty | Satoshi-K
If you've ever aspired to be a professional ballerina or you simply want to master the basics, now's your chance to shine! We've been loving all the virtual class offerings from fitness professionals, and lately, we've really been into live ballet classes. From beginner to more advanced classes, there's something for everyone. Check out a few of our favorite dancers hosting virtual classes ahead.
01
Patricia Zhou
Patricia Zhou is a dancer with LA Dance Project, Staatsballett, and Royal Ballet, and she's leading weekly beginner, intermediate, and advanced ballet classes on her Instagram. She's also offering live sessions via YouTube Live. If you're new to ballet or looking to refine your technique, definitely check out her classes.
02
Isabella Boylston
Isabella Boylston is a principle dancer at American Ballet Theatre and is currently teaching live classes three times a week to raise money for those being impacted by the novel coronavirus (COVID-19) pandemic. We love her classes because she always has great music and fun themes like Harry Potter and Star Wars.
03
Skylar Brandt
Skylar Brandt is a soloist with American Ballet Theatre, and her live sessions are detailed and great for those who are feeling a little rusty or are brand new to ballet.
04
Tiler Peck
Tiler Peck is a principal dancer with New York City Ballet and has been hosting daily Instagram Live sessions with special guests like Debbie Allen.
05
Kiri Chapman
Kiri Chapman is a professional dancer, teacher, and choreographer based in São Paulo, Brazil. Her virtual classes are great for anyone looking to improve their ballet technique.