Serena Williams's Quotes About Body Positivity Are One of the Reasons She's an Icon
In an interview with Common for The Undefeated, Serena Williams explained how being a woman in sports is a whole different game: "I think being a woman is just a whole new set of problems from society that you have to deal with, as well as being black, so it's a lot to deal with . . . and, yeah, if I were a man, I would have 100 percent been considered the greatest ever a long time ago." Let's just say, she's had to deal with some sh*t, and she knows what she's talking about. And while her outstanding tennis accomplishments have put her on the highest pedestal and inspired a younger generation of women athletes, it's her outspoken advocacy for body positivity and confidence that'll leave an everlasting impact. We pulled Serena's most inspiring body-positivity quotes that will make you, too, feel sexy and powerful in your own skin.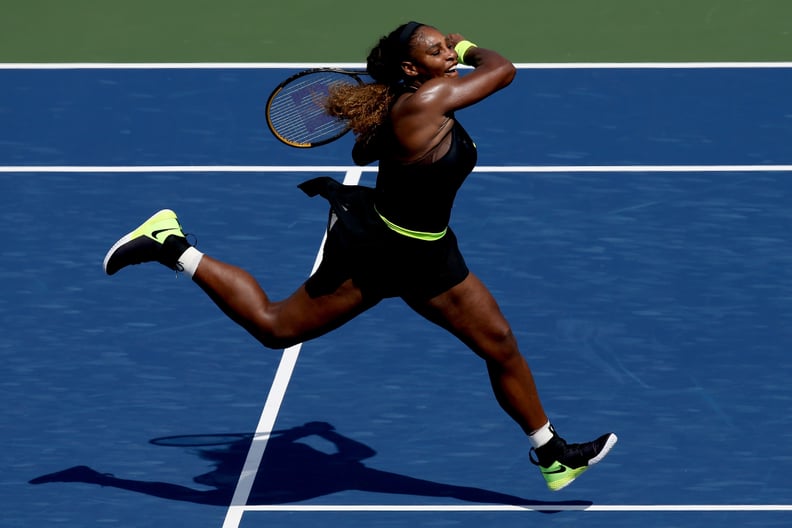 Serena on What a Woman's Body "Should" Look Like
On being called "too strong": "It isn't always easy to be on the stage playing a tournament and have someone making a comment about your body, that it's too strong . . . I think any experience can make you stronger. I don't let anything break me."
On every body size being beautiful: "I want women to know that it's okay. That you can be whatever size you are and you can be beautiful inside and out. We're always told what's beautiful, and what's not, and that's not right."
On realizing her body's potential: "There was a time when I didn't feel incredibly comfortable about my body because I felt like I was too strong. I had to take a second and think, 'Who says I'm too strong? This body has enabled me to be the greatest player that I can be.'"
On not needing a specific body in order to win: "Tennis players in general didn't look like me. Especially the top players or anyone that ever won Grand Slams. Nothing like me. So it was, Can I win looking like this? Can I perform looking like this? And that was something that I realized that I could do."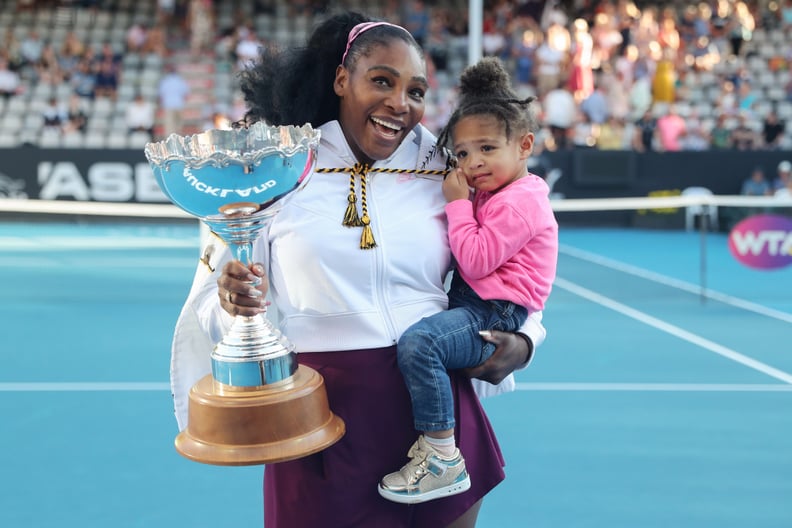 Serena on What Her Mother Has Taught Her About Body Confidence
On understanding the power of a Black woman: "It has been said I don't belong in Women's sports — that I belong in Men's — because I look stronger than many other women do. (No, I just work hard and I was born with this badass body and proud of it.) But mom, I'm not sure how you did not go off on every single reporter, person, announcer and quite frankly, hater, who was too ignorant to understand the power of a black woman."
On learning to love her body: "For every negative comment, there are 300,000 positive ones. My fans are incredibly supportive. I look like a normal athlete, a normal woman walking down the street, a thicker one. I'm OK with that. I love that. You have to be OK with yourself no matter if you're size 0 or a little bigger, like me. A lot of other people say I inspire them to be comfortable with themselves. My mom was really strong on that, on learning to love yourself."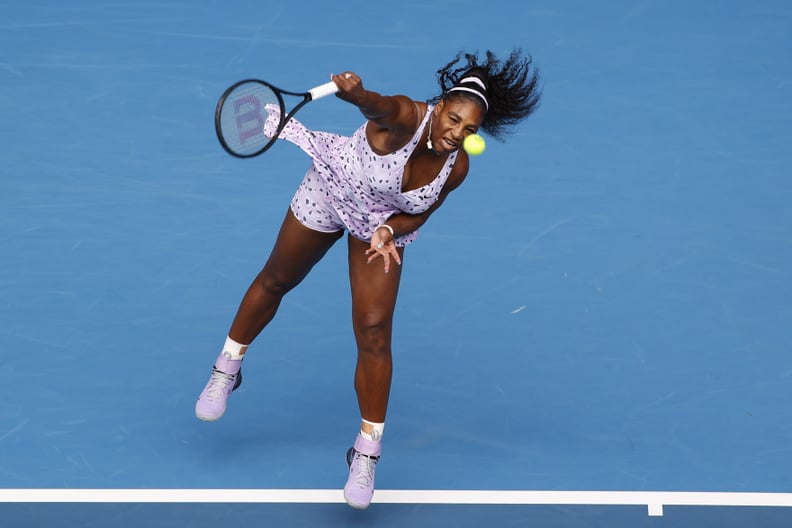 Serena on Online Body Shammers
On not letting body critics bring her down: "I've been like this my whole life and I embrace me . . . I don't have time to be brought down, I've got too many things to do. I have grand slams to win, I have people to inspire, and that's what I'm here for."
On body acceptance: "My arms might not look like the girl over there or my legs might not look like someone else or my butt or my body or my anything, if they [do] have a problem with it then I look them in the eye and say, 'if you don't like it, I don't want you to like it. I'm not asking you to like it.' I like it and I love me and there's other people that do look like me and they have to love them and I'm not going to sit around and harp on those people that feel so negatively."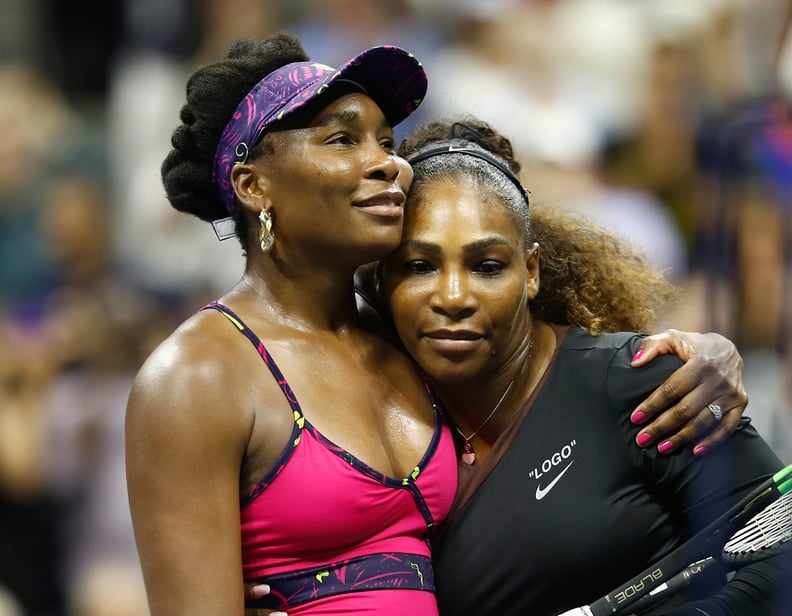 Serena on Comparing Herself to Sister Venus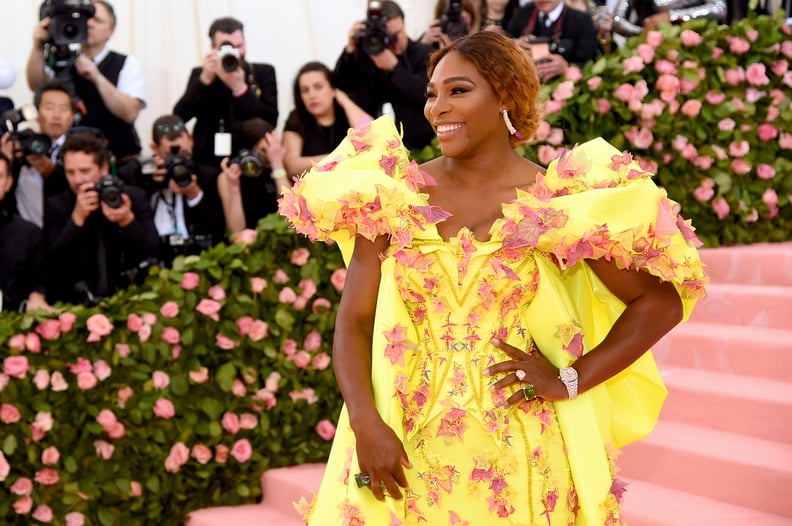 Serena on Her Clothing Brand Serena
On designing size-inclusive clothing: "No one in the world looks exactly the same. We all are different people; we have different personalities; we have different traits. We all look different and we've got to bring our personalities out. It's really important to me to have different sizes for everyone so they can feel powerful and confident, and also to feel sexy and fun."