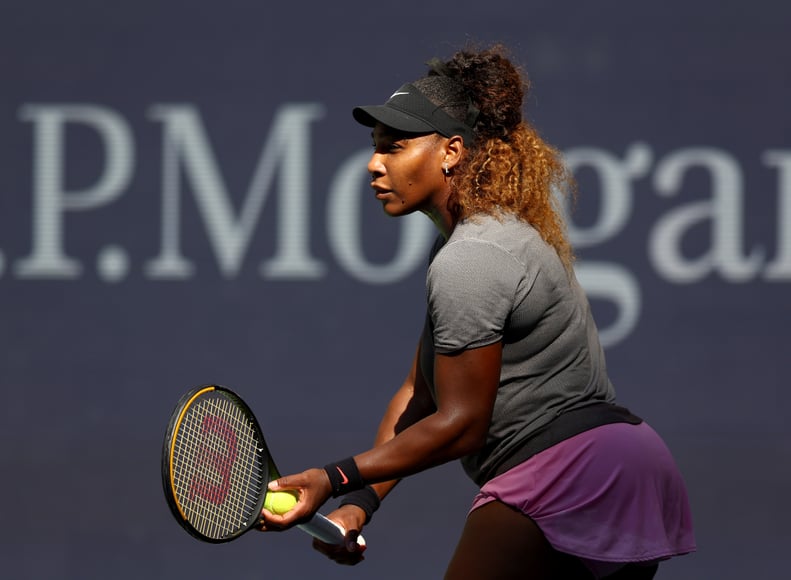 Image Source: Getty / Elsa
Serena Williams recently announced her retirement — or as she calls it, her "evolution" — from tennis. But until now, it hasn't been clear when her last professional match would take place.
On Thursday, Aug. 25, POPSUGAR got to catch up with Williams in conversation with a few other notable pros, including Naomi Osaka, Venus Williams, Nick Kyrgios, and Rafael Nadal, at "A Conversation With Champions," hosted by the Lotte New York Palace. It was during this conversation, led by "Today" hosts Sheinelle Jones and Dylan Dreyer, that Williams teased that the US Open could be her final goodbye. "I mean, I don't know. I think so," Williams told the audience when asked if the Open could be her last tournament. But then she ended with, "But you know, who knows?"
The 23 Grand Slam singles title holder says she's learned in her career to "never say never." But there is one thing she's sure about, and that is how she's going to feel walking onto the court this year knowing it could be her last.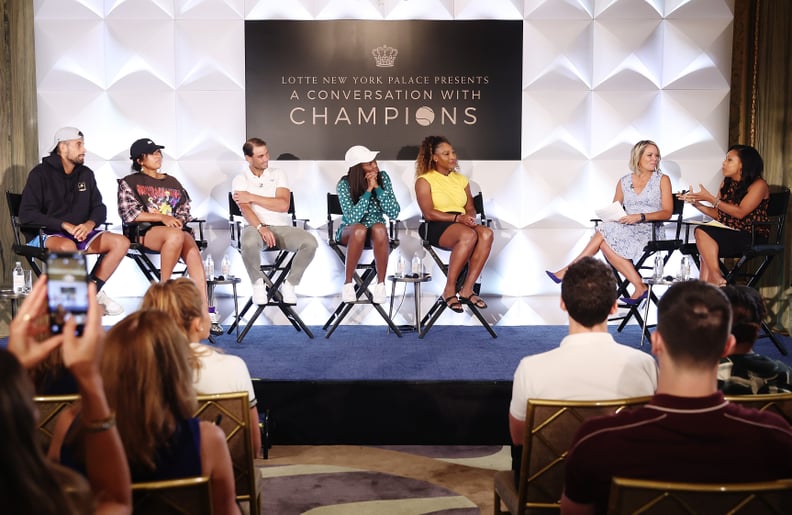 Image Source: Getty / Monica Schipper
"I think I would definitely feel a lot of happy emotions — a lot of nostalgia from several wins," Williams said. But this mixture of happy and sad is something she's going to have to set "in one little box and put it aside for those few hours." Compartmentalizing is key, Williams said. "It's not over yet, because I still have to play."
Whenever Williams's tennis career does come to an end, she said she's looking forward to spending more time with her daughter, Olympia, in her "evolution."
"She's great . . . she's just my little buddy. We do everything together. We go on dates," Williams said. In fact, the mother-daughter duo just went out for a New York date night ahead of the US Open. "It's so cool, because she likes everything I do except for tennis. She's really fun, and I see a lot of my personality in her. And it's just a great time to have her around and now to get to see what I do on a daily."
You can watch Williams compete at the US Open, which begins Aug. 29. She will play Danka Kovinic in the first round on Monday.