From Running to Strength Training to Yoga — This $35 Sports Bra Is My New Favorite!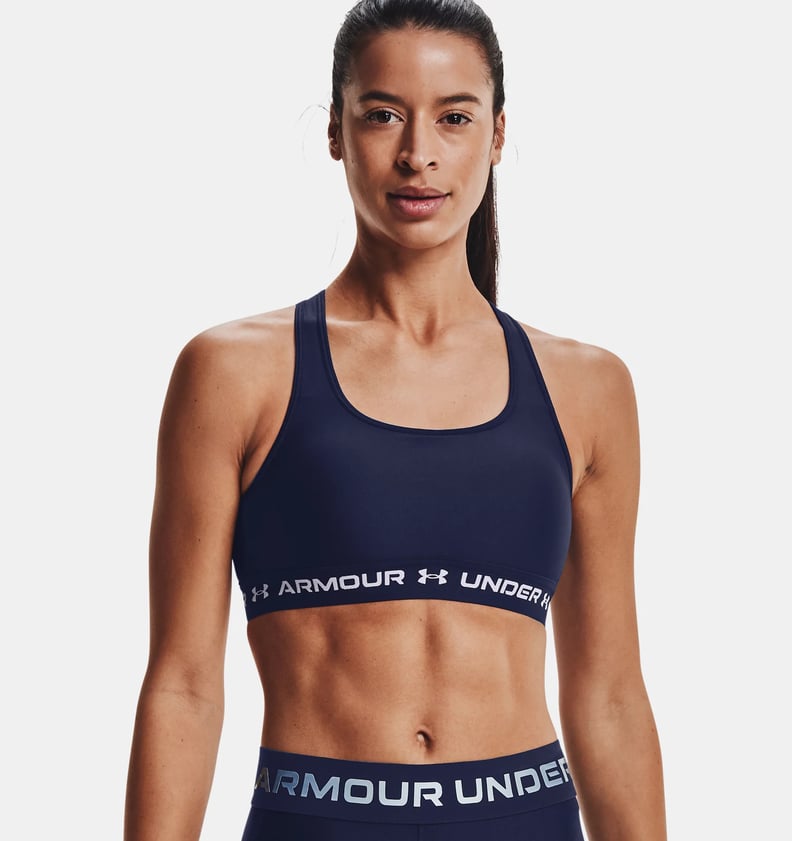 As POPSUGAR editors, we independently select and write about stuff we love and think you'll like too. If you buy a product we have recommended, we may receive affiliate commission, which in turn supports our work.
I'm not one who goes for looks over comfort, especially when it comes to my workout clothes. Which is why I love this Under Armour Mid Crossback Sports Bra ($35) — it has both. It is so unbelievably comfortable that I've forgotten to take it off after my workout. Even though the fabric is super soft and stretchy (which makes it easy to put it on and pull it off), this bra is also very supportive. We're talking go-for-a-run or jump-rope supportive! I've also used it while rowing, doing HIIT workouts, strength training, practicing yoga, and walking. It's been great for all the movement I do because it keeps my chest in place and prevents bounce, and I love that the neckline is high enough to cover cleavage.
The cups have a little padding, so even if I get chilled after a sweaty workout, no one would know (if you know what I mean). I love the supportive crisscross straps, the thick elastic band at the bottom, and the overall simple, no-fuss design. I've also noticed that the fabric dries fast, which is helpful when I work out in the early morning before the kids wake up and I don't have time to shower right after because I need to get them ready for school. And when it is time to shower, taking off this bra is so easy — the fabric is so stretchy that I can easily pull it up and over my head without having to wrestle with it (speaking from past experience with other sports bras).
Under Armour sent me the light-blue color, but I think I might have to order ones in black and navy since I love it so much — and it's so reasonably priced! It also comes in dark pink and light pink. For reference, my bra size is a 36B and I wear a size medium in this bra. See photos of the bra in other colors ahead.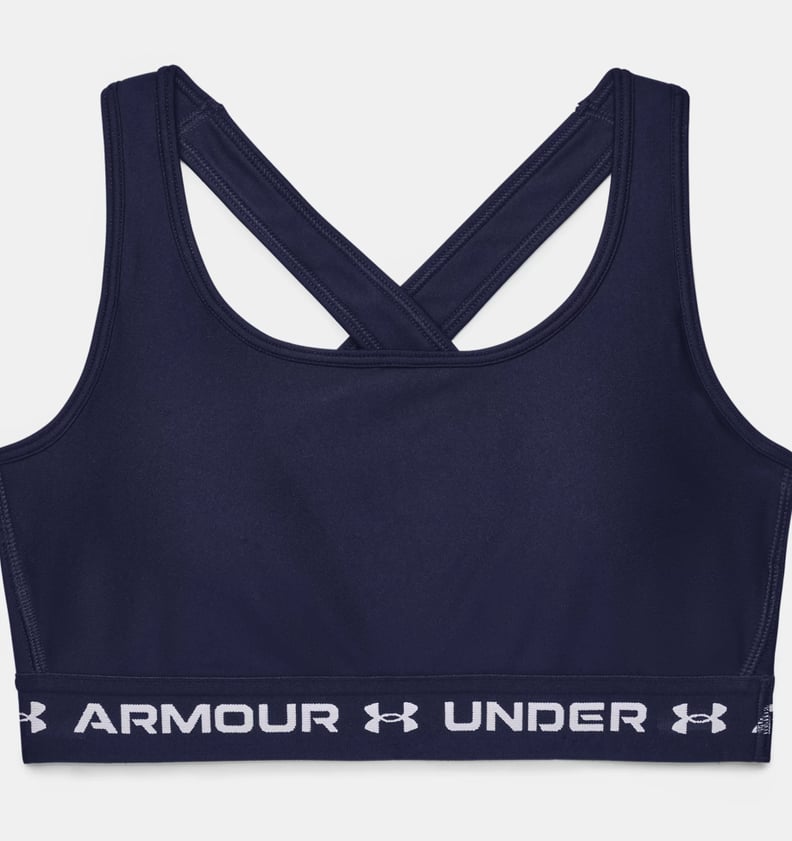 Under Armour Mid Crossback Sports Bra in Midnight Navy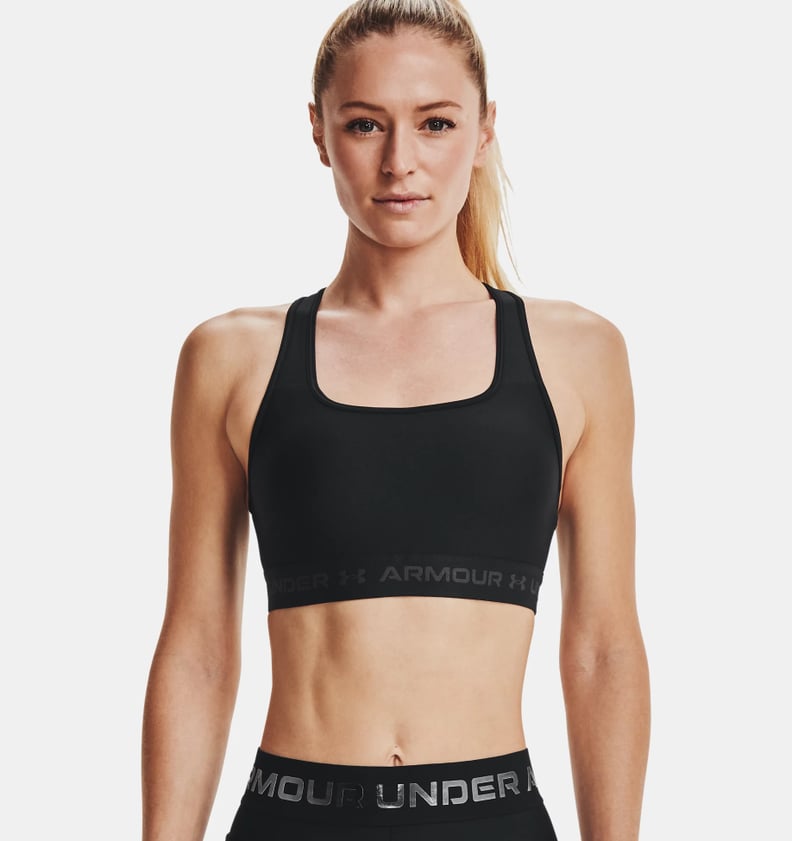 Under Armour Mid Crossback Sports Bra in Black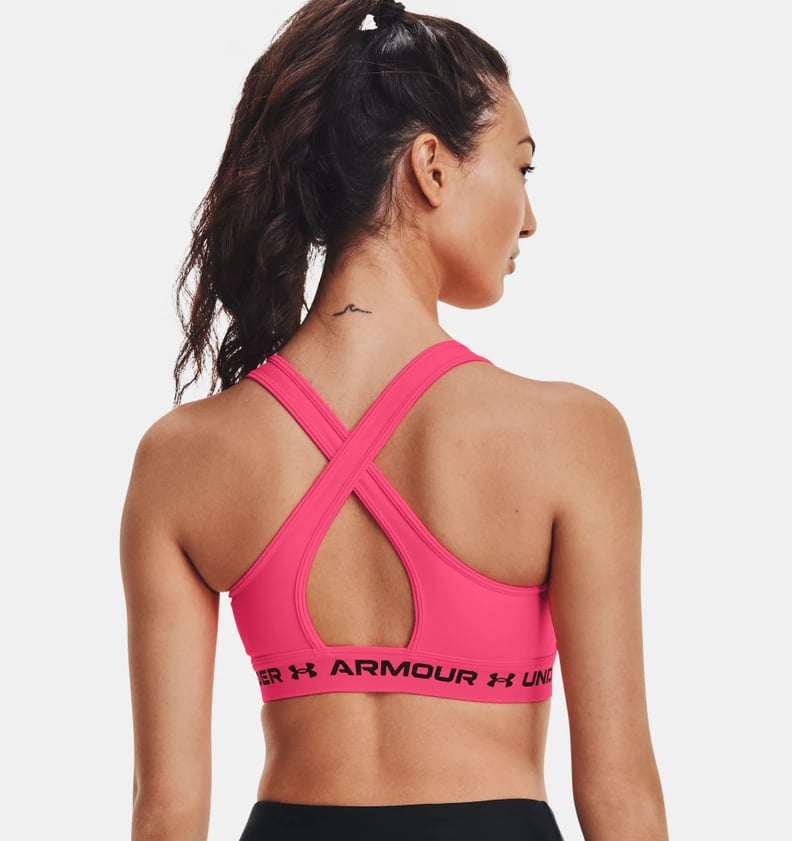 Under Armour Mid Crossback Sports Bra in Cerise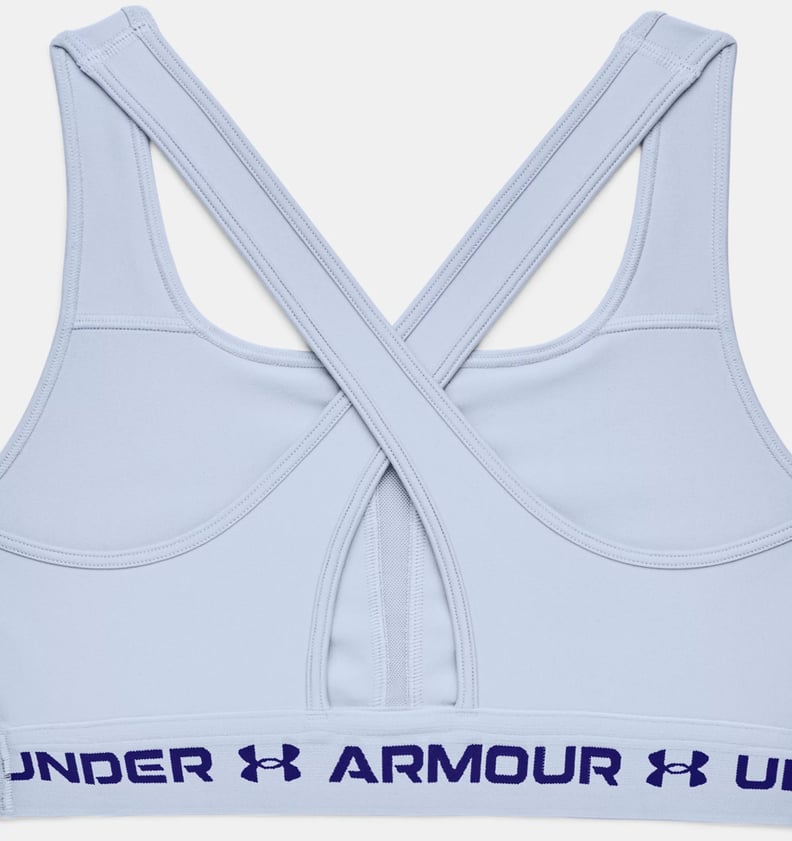 Under Armour Mid Crossback Sports Bra in Isotope Blue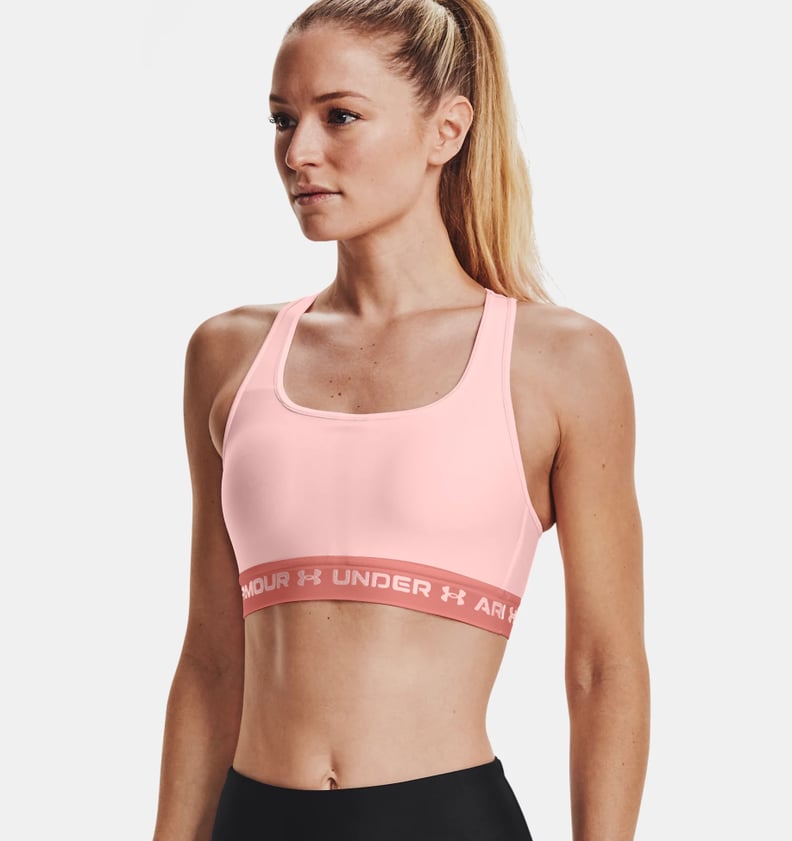 Under Armour Mid Crossback Sports Bra in Beta Tint