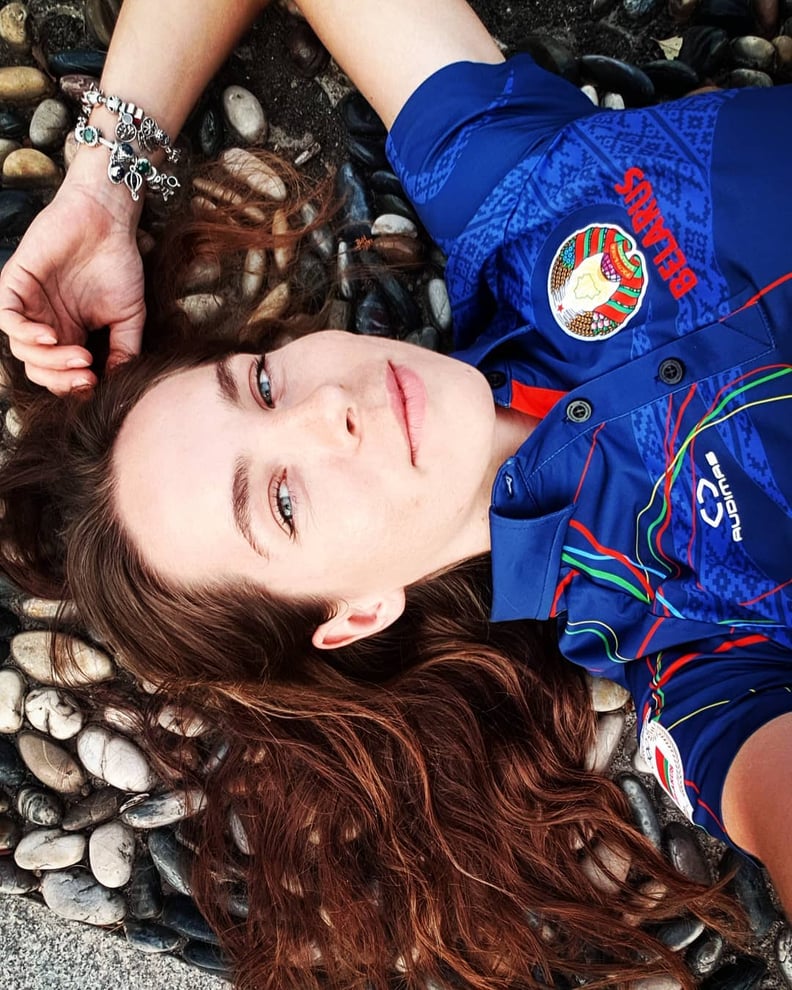 Courtesy of Vasilisa Maslova
Courtesy of Vasilisa Maslova
Vasilisa Maslova is a freestyle slalom skater from Belarus who won the world title in the Netherlands two years ago — and her skating shows it. She spins with grace and does tricks on her heels and toes all while avoiding cones laid out in front of her. Really, she looks like a swan but with more strength and power. Swans seem fragile; she seems fearless.
Maslova, 27, told POPSUGAR that she's been skating for 10 years and that she runs her own freestyle slalom skating school. Some of the footage she posts on Instagram is of her practicing specific skills, and other videos she films are straight improvisation. She glides in all directions (even backwards) and does skills that don't even look possible on wheels!
"I used to restrain myself and couldn't feel free on skates," Maslova said in an Instagram caption in May of 2019. "It took many years before I had started to show my inside world." She added that she finally feels free in every step she takes with her skates — and we sure see it! Check out some of her coolest skating videos ahead.
Watch Vasilisa Maslova Seamlessly Maneuver Around These Cones
Sure, We Can Balance Like That, Too! (No We Can't.)
She's Such a Gorgeous Skater
This Is Called a Back Toe Christie, and She Makes It Look So Easy
We'd Definitely Hit Those Cones (There's No Question)
And Once Again, Vasilisa Maslova Showing Us Her Talent and Grace
Such a Beautiful Improv Skate