Weightlifting Could Help Anxiety, Study Finds
Weightlifting Might Be the Stress-Relief Method You've Been Looking For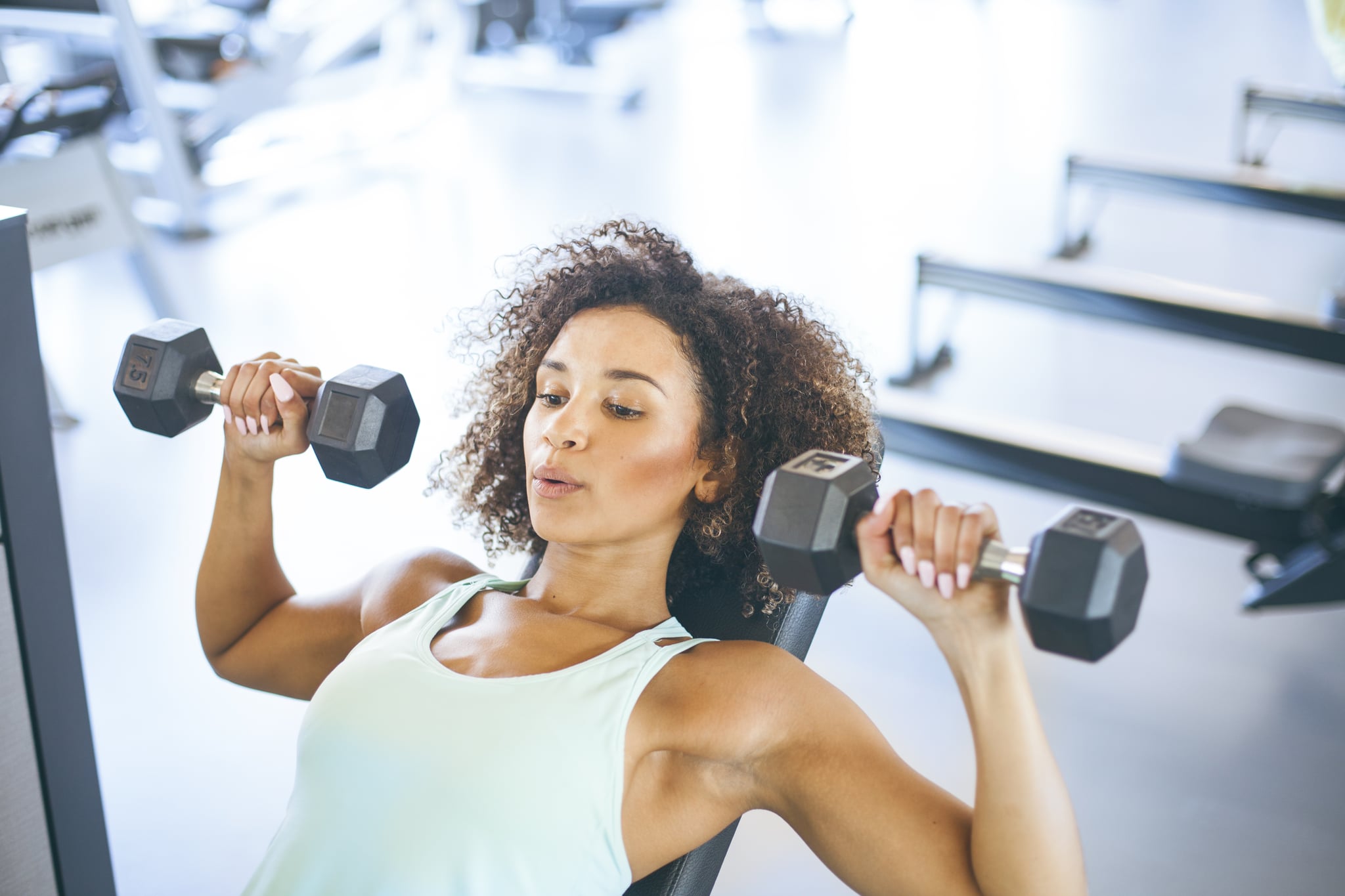 If you are experiencing more anxiety than usual lately, you're not alone. With everything going on in the world, it is totally understandable to be stressed out. You may be looking for tips on how to relieve some of that stress, and while everyone is different, exercise is one of the more popular self-care strategies people turn to when the going gets tough.
The mental and emotional benefits of aerobic exercise have long been touted. However, a new study conducted by the University of Limerick in Ireland found that resistance exercise training, like weightlifting, may actually help soothe anxiety.
Published in the Scientific Reports journal, the study examined the changes in anxiety levels among a sample of 28 young men and women throughout a basic eight-week resistance exercise training course.
The fairly simple course was made up of weighted squats, lunges, lifts and crunches, and most of the participants had limited prior experience with this type of training.
Importantly, the participants filled out questionnaires beforehand about their mental health, and none met the criteria for Generalized Anxiety Disorder. All of them showed low initial levels of anxiety.
At the end of the eight weeks, though, a control group who did not do the training remained stable in their stress levels, while those who did got better scores on the anxiety questionnaire by about 20 percent. Researchers concluded that the resistance exercise training routine significantly relieved anxiety symptoms in healthy young adults.
Even though there's no magic cure for stress, this research provides an interesting long-term suggestion for strengthening yourself, mentally and physically.
Click here for more health and wellness stories, tips, and news.