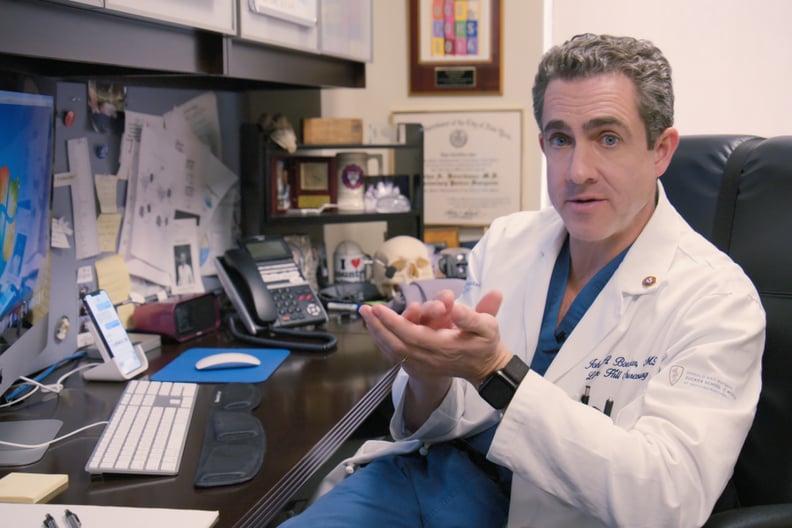 Where Is Dr. John Boockvar Now?
Dr. Boockvar remains the vice chair of neurosurgery and director of the Brain Tumor Center at Lenox Hill Hospital, where during the series he's seen confidently but compassionately treating some of the most complex cases at the hospital. He also spends a lot of time in the lab, so it should come as no surprise that when New York became the epicenter of the COVID-19 pandemic, Dr. Boockvar and his team began running clinical trials for medications.
Though healthcare workers have shown tremendous courage while treating COVID-19, Dr. Boockvar told the New York Post that the virus has undoubtedly challenged the system — something he believes will lead to meaningful change. "We've improved in a lot of ways what we know were inefficiencies in the health-care system prior to the coronavirus," he said.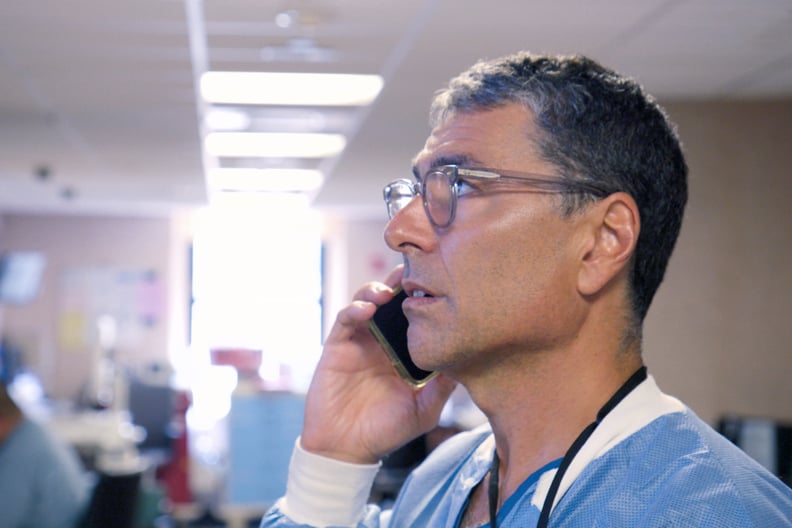 Where Is Dr. David Langer Now?
Dr. Langer is still the chair of the department of neurosurgery at Lenox Hill Hospital, as well as vice president of neurosurgery for Northwell Health Western Region. When the pandemic forced a reduction of elective surgeries in New York, Dr. Langer picked up shifts at the Javits Center in Manhattan, where a temporary hospital was constructed to help manage the large number of COVID-19 patients who had overwhelmed the healthcare system. He has spoken publicly about those efforts and also remains committed to treating and even raising money for patients with neurovascular disease.
Where Is Dr. Amanda Little-Richardson Now?
In Lenox Hill, Dr. Little-Richardson is seen coaching women through labor and delivery while also navigating complications arising from her own pregnancy. Before the series concludes, she, her husband, and their newborn daughter move out of their New York City apartment and head to California, where her husband has worked for a while.
Today Dr. Little-Richardson is an ob-gyn in San Jose, where she remains "passionate about reducing the disparities in maternal health outcomes experienced by minority women." She told Oprah Magazine that she agreed to participate in the series "to showcase people like myself, who I feel like are not commonly represented — not only in television, but just in medicine in general." She continued: "[I hope] that people walk away from the show seeing the contributions of women and Black individuals in medicine. And I hope that it encourages young people everywhere to explore and really consider becoming a physician, because we continue to need diversity within the healthcare system."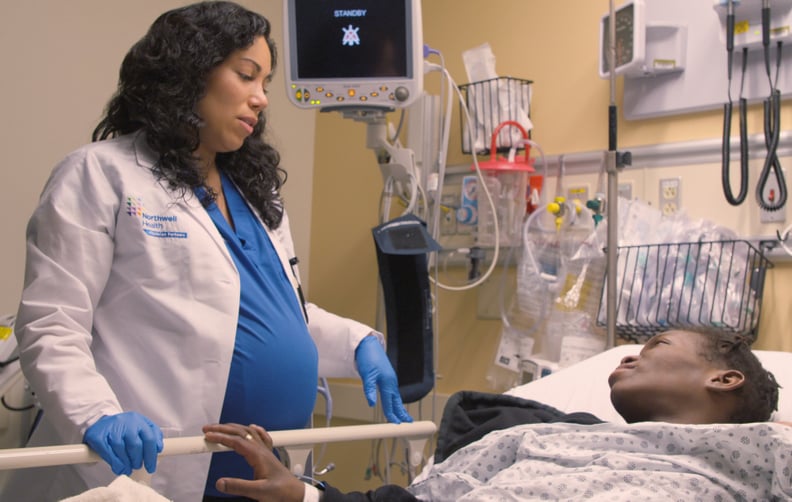 Where Is Dr. Mirtha Macri Now?
Dr. Macri, who was pregnant and gave birth during the filming of Lenox Hill, is beloved for the kindness and warmth she shows vulnerable populations who find themselves in her care. Though she contemplated moving her son out of New York City because of the things she sees as an emergency room physician, she had a change of heart before filming wrapped — and she is, in fact, still on staff.
Though she doesn't have much of a social media presence, we now know Dr. Macri was on the front lines of the COVID-19 pandemic in New York — she'll be featured in a special COVID-19 episode of the series, streaming June 24.