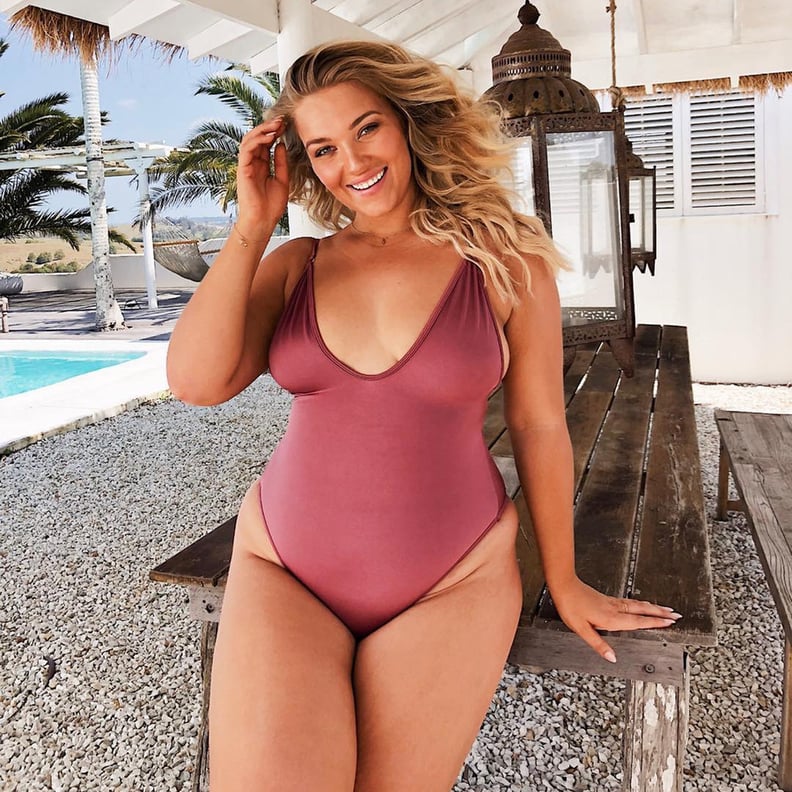 When body-positive activist and curve model Kate Wasley landed on our radar, we couldn't get enough of her. Not only has she inspired us by tackling body-shaming toward all women and handling an unexpected viral moment like a badass, but she managed to earn a coveted spot in Sports Illustrated's 2018 Swimsuit Issue.
Since then, the model's been compared to the likes of Ashley Graham and Hunter McGrady, who are famously known for their curvy figures. From overcoming eating disorders to becoming a certified personal trainer, as well as the first-ever curve model for straight-size activewear brand Lorna Jane, this gal's broken barriers and inspired us to be the healthiest and happiest versions of ourselves.
Ready to learn more about this gorgeous bombshell? Check out these 10 fun facts about the Australian model.
— Additional reporting by Haley Lyndes
01
She was super excited to find out she made it into Sports Illustrated's Swimsuit Issue
But she couldn't share the news with her family straightaway as she was on a flight from Dubai to London when she heard the news.
02
She just started modeling four years ago
Since breaking out in 2018, she's been able to travel to London, Berlin, Dallas, and other big cities.
03
She overcame a teacher's body-shaming comments
In an inspiring Instagram post, the model recalls being body shamed by a teacher in front of her class. Luckily, she was able to move past it and started loving herself!
04
She was the first ever curve model for Lorna Jane Active
Lorna Jane Active started working with Kate after expanding its size range up to XL, something the brand had never done before.
05
She has teamed up with Georgia Gibbs to launch Any BODY
In addition to appearing in Sports Illustrated together, the power duo launched Any BODY, a platform that aims to inspire women of all sizes.
06
She loves running
She even ran a triathlon! She tells Sports Illustrated, "I was pretty happy with how I did there. The training was hell, though."
07
She overcame the urge to restrict calories
The stunning model once fell into the pressure of restrictive eating, even going as far as eating just 800 calories a day. She now promotes healthy eating and a balanced lifestyle.
08
She did volunteer work with Vesa
09
She makes her workouts fun
She stays active by doing fun workouts like surfing and boxing.
10
She is a qualified personal trainer
After going through cycles of not taking care of her body to excessively working out, she became a personal trainer.