Black Tap and Magnolia Bakery Birthday Milkshake
Would You Dare to Pay $17 For This Insane Birthday Milkshake?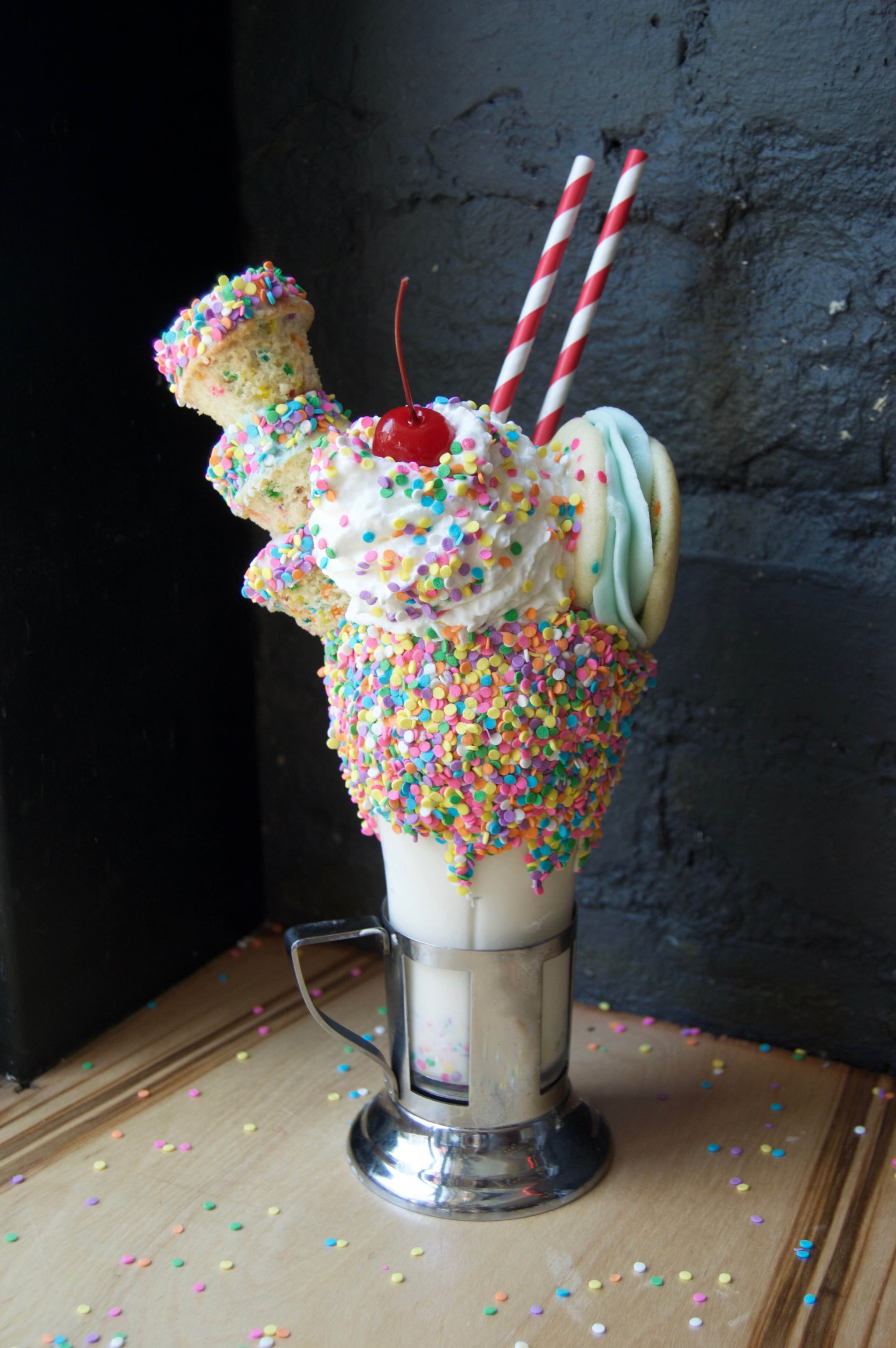 Two NYC outposts responsible for many viral desserts have joined forces; Black Tap and Magnolia Bakery have partnered to create what they've dubbed The Birthday Shake. The $17 vanilla milkshake includes a "vanilla-frosted rim, confetti sprinkles, mini Magnolia Bakery cupcakes, a Magnolia Bakery whoopie pie, whipped cream, and a cherry on top." Here's the thing: it's only available at the two Black Tap locations in NYC from July 14 to July 17. Get there quickly if you want in on the sprinkly action and weigh in on whether you'd spend $17 for a dessert like this.
Would you pay $17 for this milkshake?