Easy Entertaining Menu
The Easiest-Ever Entertaining Menu
This menu, loosely based off Italian-American cuisine, is foolproof — even for the beginner cook. The main course and dessert can be made the night before, and the cocktails and appetizers are straightforward and a cinch to pull together an hour before your guests arrive. Entertaining is all about enjoying yourself, too. Put the apron away, and take out the party dress. It's about time you joined your guests in the living room. Here's to a successful, easy-breezy dinner party!
Negroni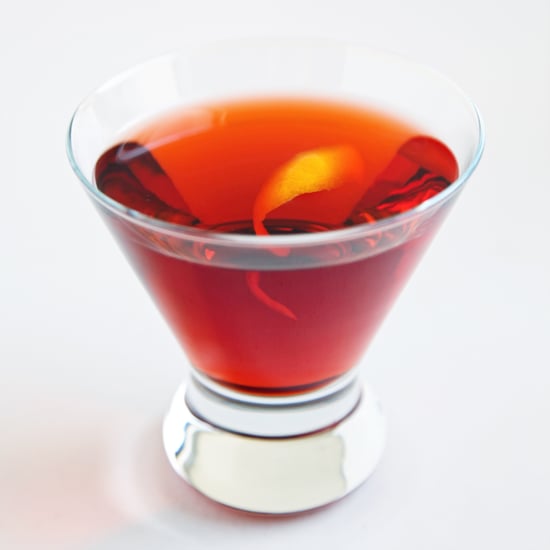 Photo: Nicole Perry
The bittersweet negroni cocktail, made from gin, Campari, and sweet vermouth, is stirred and served straight up with an orange twist. It's a strong beverage, intended to be sipped slowly. You'll find negroni cocktails help cut the fat in rich appetizers like the sausage skewers and buttery garlic bread.
Italian Antipasti Skewers
These antipasta skewers piece together Italian-style sausage, fresh basil, roasted red peppers, sun-dried tomatoes, artichoke hearts, and balsamic reduction for a colorful (and flavorful) portable bite. To speed up the skewer-making process, create an assembly line of people, each responsible for adding one ingredient to the skewer sticks.
Garlic Bread
Photo: Camilla Salem
The aroma of garlic bread alone will make your guests anxious with anticipation. Slather garlic, butter, and lemon upon toasted bread for a beyond-basic appetizer that is sure to go quicker than anything else.
Green Salad With Red Wine Vinaigrette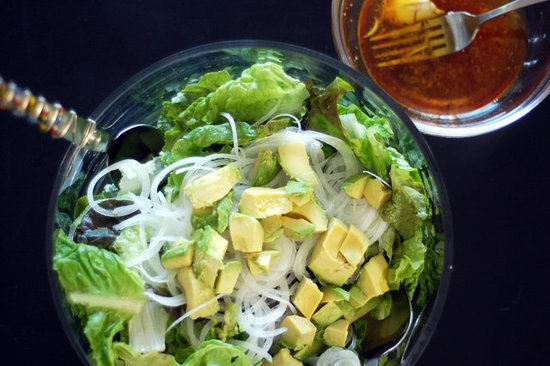 Photo: Camilla Salem
Onion and plenty of avocado top this green salad dressed in red wine vinaigrette. Guests will admire your salad dressing, not for its complicated list of ingredients, but because you will properly season it with generous pinches of salt and black pepper — an oft-overlooked step when making salad dressing.
Easy Tomato Sauce
Photo: Nicole Perry
Unlike many American tomato sauces that chop up the onion in the tomato sauce, this three-ingredient tomato sauce hardly involves any prep work. Toss onion halves in the pot to infuse the sauce with onion flavor. Serve it with the pasta of your choice, and if you're feeling fancy, garnish it with fresh basil leaves and freshly grated Parmesan cheese.
Icebox Cake
Photos: Susannah Chen
Reminiscent of a large Oreo cookie in cake form, the icebox cake isn't baked at all. Layer chocolate wafer cookies and whipped cream (or Cool Whip), then refrigerate it overnight to rehydrate the cookies. The cookies and whipped cream transform to become a spongy cake with a thick icing. Watch the icebox cake video if you need more visual cues.