Emoji Cookies | Food Video
You'll Be All Heart Eyes Over These Emoji Cookies
Using words to communicate your feelings is so 2005. Let's be real, emoji have become our main platform of communication, and we're not upset about it. And there will be nothing cuter or funnier than posting an Instagram picture of these amazing emoji face cookies! If you're feeling extra thorough, refer to the Emojipedia before creating these hilarious little guys!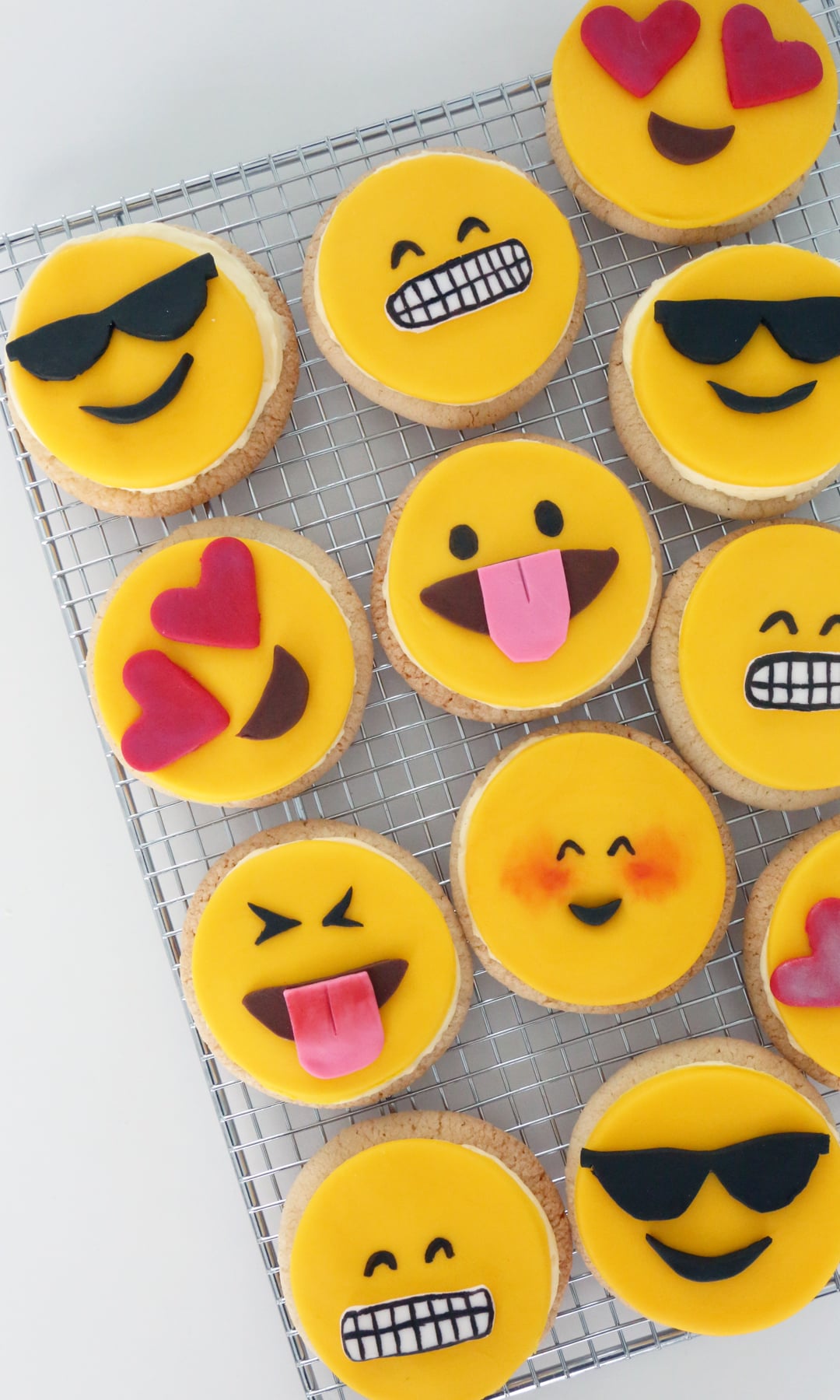 Emoji Cookies
From POPSUGAR Food
Ingredients
2-inch-diameter cookies
Yellow fondant
Black fondant
Red fondant
White fondant
Brown fondant
Powdered sugar
Rolling pin
Printed emoji stencils
Paring knife
Small heart cookie cutters
Food-safe paintbrushes
Buttercream frosting
Directions
Start with cookies that are 2 inches in diameter.
Roll out fondant on a clean surface. Tip: use powdered sugar or cornstarch to help fondant from sticking.
Use emoji stencils to cut out circles for faces.
Use various colored fondant for details. Optional: dust hearts and tongues with luster dust.
Assemble fondant faces using water as glue.
Cover cookies with buttercream frosting and then add emoji face on top.
Information
Category

Desserts, Cookies