Fast and Easy One-Pot Cheesy Pasta Recipe
How to Cook 1-Pot Fancy Mac and Cheese in 15 Minutes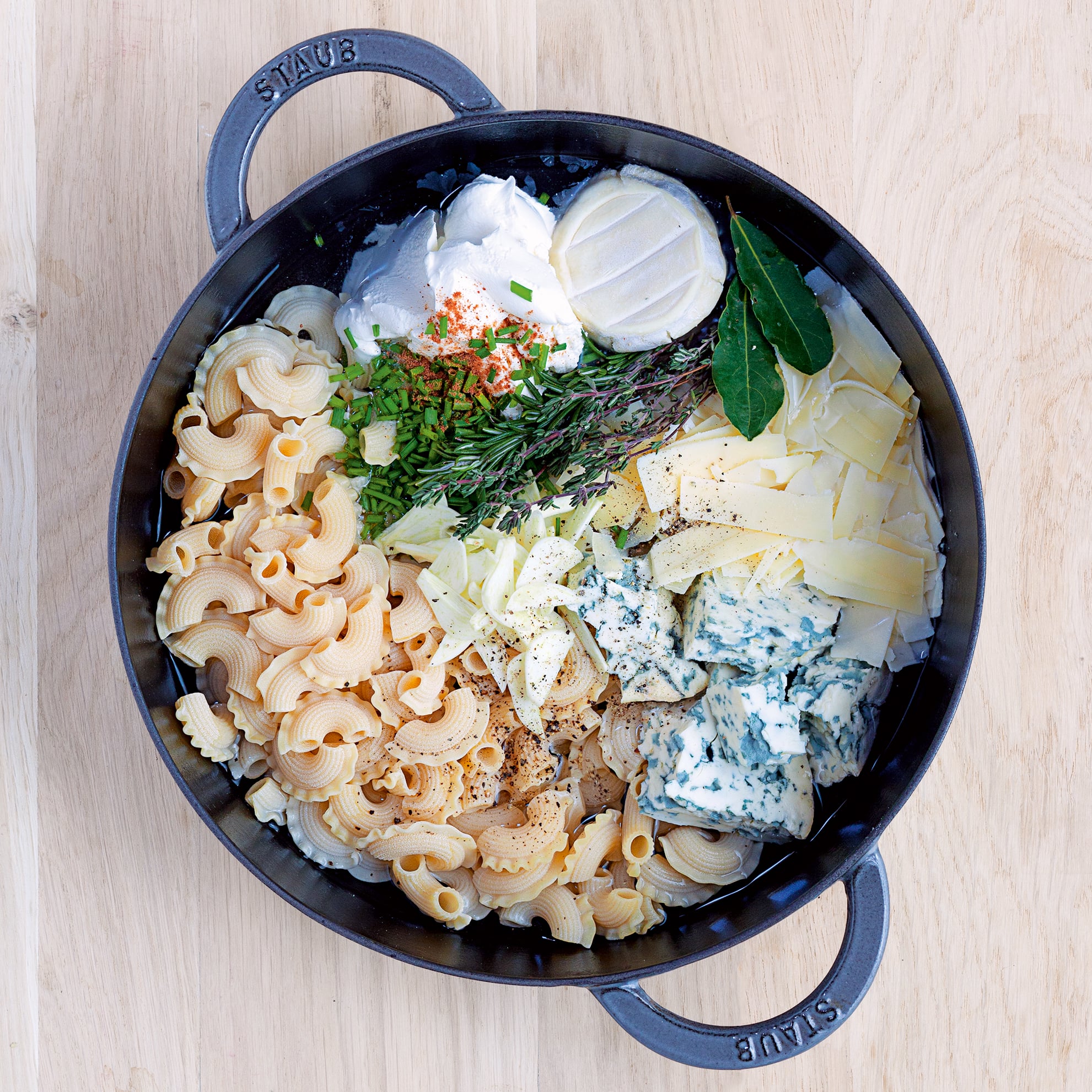 It's not too often you see a cookbook with a five-star review, but One-Pot Pasta ($11, hardcover) by Sabrina Fauda-Role has earned it, and it's recipes like the following that prove why. Here's the drill: this cheesy pasta dish comes together in one pot in 15 minutes. Though the technique sounds simple enough (throw everything in a pot and simmer away), it's flawless because weighted measurements are required. That means you'll need to bust out your kitchen scale or invest in one (there are affordable digital scales on Amazon, at Target, etc.).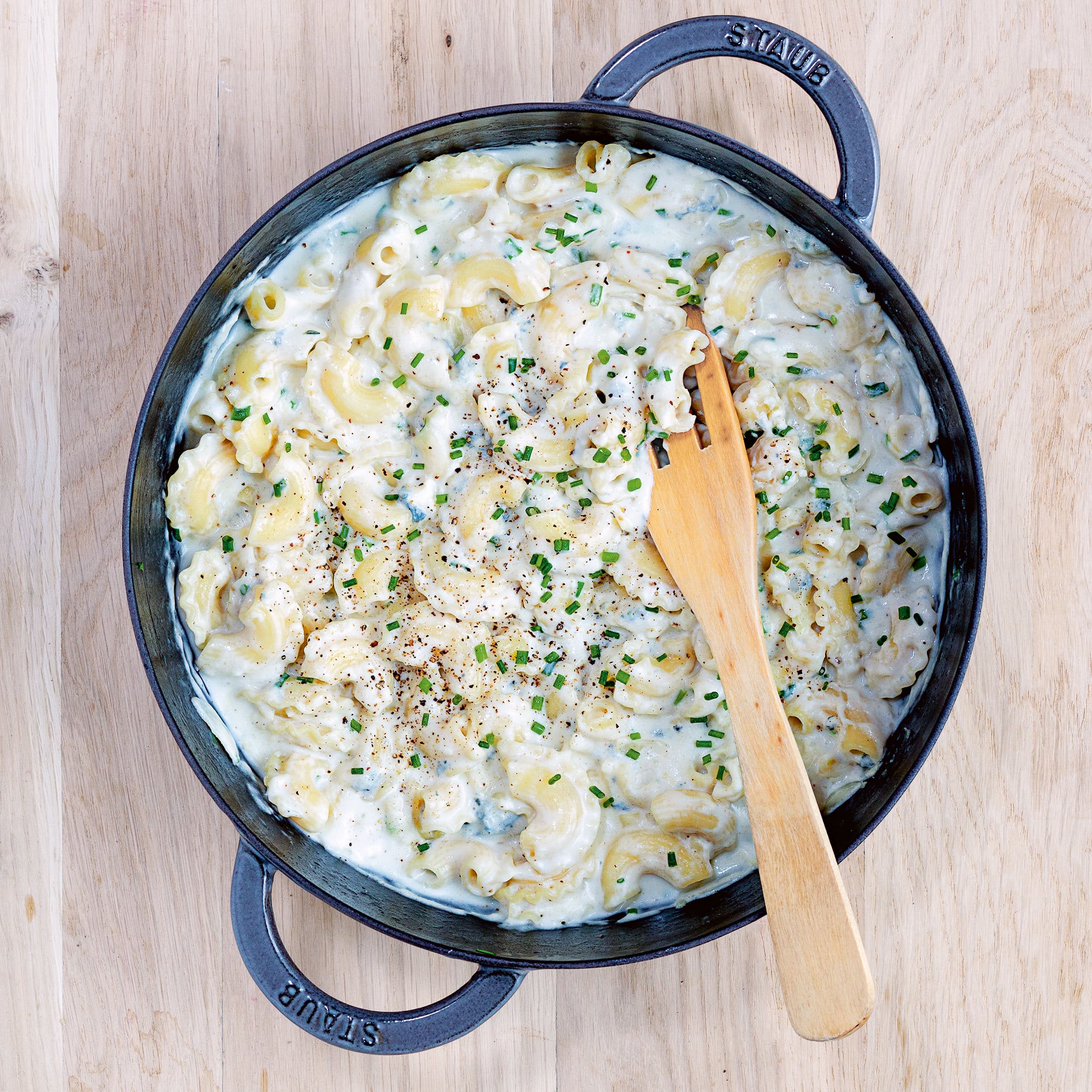 The other caveat? The recipe calls for an unusual pasta shape and a handful of French cheeses that you likely won't be able to find at a standard grocery store. That said, you probably will be able to source from a local specialty cheese shop, Whole Foods, or online. The pasta, galletti, is named such since it resembles the comb of a rooster. The cheeses include three different French varieties: a mild buttery blue cheese, a gooey aged goat's cheese, and a nutty cow's milk cheese that melts effortlessly. Well, four if you include the Italian cream cheese mascarpone that ties them all together.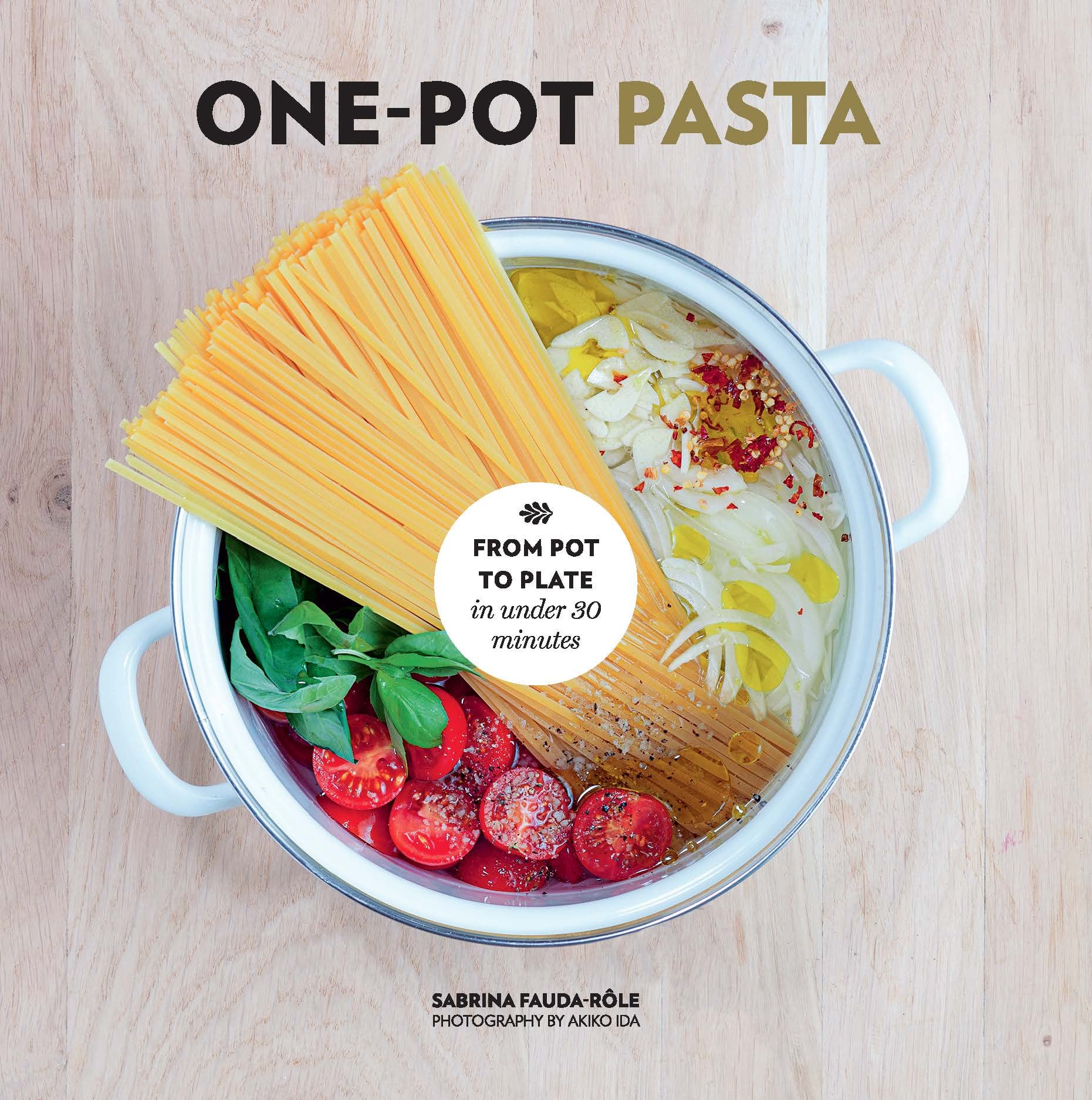 Pasta addicts, Francophiles, foodies on a time limit, and anyone else drooling at these photos, do yourself, your loved ones, and your roomies a favor by making this recipe. It'll be worth the 15 minutes of "effort."
Notes
The concept: All the ingredients for the pasta dish are cooked together and simmered in a small amount of water at the same time. The starch released by the pasta during cooking, along with all the other ingredients, creates a delicious creamy sauce, making a pasta dish in record time using just one pot.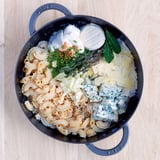 Ingredients
9 ounces (250 grams) galletti
3 1/2 ounces (100 grams) Fourme d'Ambert
2 ounces (60 grams) matured goat's cheese, crottin type (if available)
3 1/2 ounces (100 grams) grated Comté
5 ounces (150 grams) mascarpone
1 garlic clove, thinly sliced
2 pinches of nutmeg
1/2 bunch of chives, snipped
1 sprig of thyme
1 sprig of rosemary
2 bay leaves
Freshly ground black pepper
25 fluid ounces (750 milliliters) water
Directions
Set aside a few chives. Put all other ingredients into a large saucepan in the order listed.
Cook for approximately 15 minutes over a medium heat, stirring regularly. About 3/4-inch (2 centimeters) of cooking liquid should remain at the end.
Sprinkle the snipped chives on top.
Excerpted from One-Pot Pasta by Sabrina Fauda-Role, published by Hardie Grant Books.
Information
Category

Pasta, Main Dishes

Cuisine

French

Yield

4 servings

Total Time

14 minutes, 59 seconds
Image Source: Akiko Ida