Green Vegetables
4 Green Veggies For the Vegetable Averse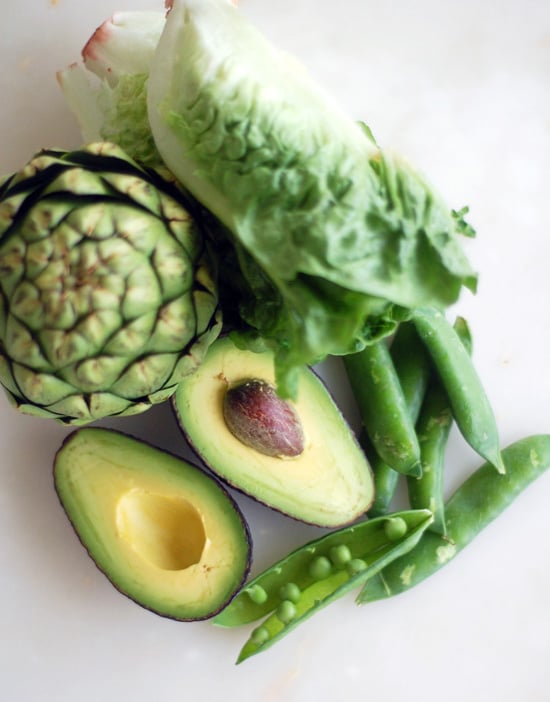 Crisp green produce just looks like it's good for you, doesn't it? Out of all of the colors of the rainbow, I tend to prefer green veggies the most. While there are countless fresh and tasty options, at this time of year, it's hard not to be drawn to avocados, artichokes, english peas, and lettuce. Find out what we like to do with these bright green ingredients.
Avocados
It's no secret in our office that we are crazy for avocados. We love the creaminess that they add to salad dressing, smoothies, and dishes like quinoa salad. And there's no stopping us with a savory bowl of guacamole. We even love them in popsicle form. But our standby avocado preparation is simple and addicting: toast with avocado and Tapatio.
Artichokes
Artichokes pack quite a unique and earthy flavor. Upon first glance, they seem completely inedible, but once you know how to prepare them, they are worth the work. If you want to keep things simple, just steam them and enjoy them with a little bit of oil and vinegar or lemon-pepper butter as an alternative to a side salad. You can also clean baby artichokes and cook them up with mushrooms for a satisfying warm salad.
English Peas
Every year when the English peas start appearing in grocery stores, it's a sure sign that Spring has arrived. You can boil them right out of their shells for a fresh side or enjoy them in a minty salad. They add a pop of color and flavor to hummus and act as a perfect throw-together dinner in an easy vegan soup.
Lettuce
A good head of lettuce can go a long way. There are few things that satisfy me as much as a simple yet juicy green salad. But lettuce also happens to be one of the main ingredients in a classic BLT sandwich. Typically it's eaten raw, but we're noticing a growing trend with cooking and especially grilling lettuce.
What green vegetables do you enjoy, and how do you use them?
Image Source: POPSUGAR Photography / Camilla Salem