How Much Food to Make Per Person For Thanksgiving
Thanksgiving Cheat Sheet: How Much Food Is Needed Per Person?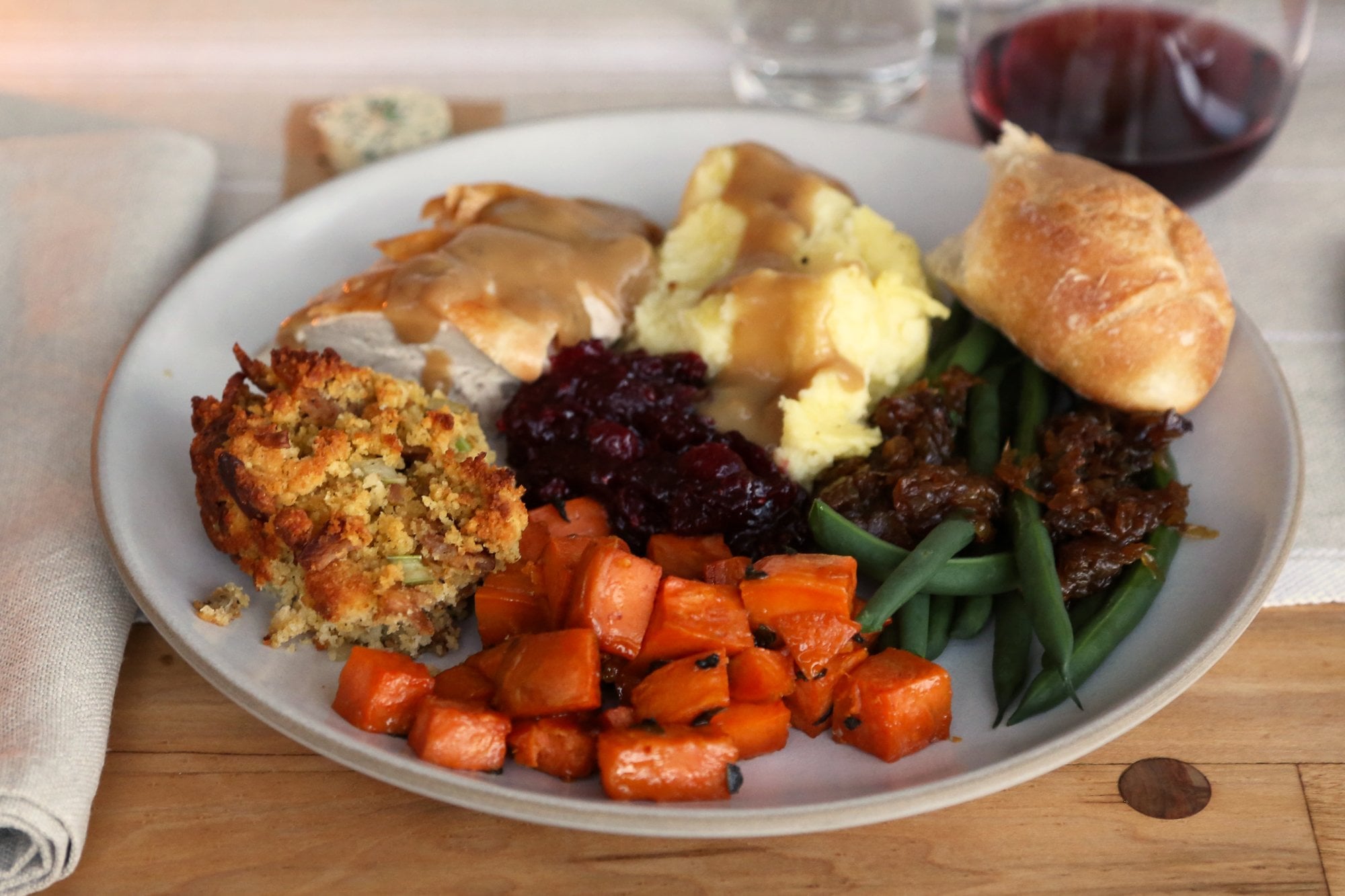 As you're planning your Thanksgiving feast you might be wondering how many pounds of potatoes to buy or how much stuffing to prepare for the amount of people you'll be serving. We've got you covered with two handy cheat sheets (one without images and one with) to help you determine how much food you need to prep for each guest. But of course, it's always good to err on the side of caution and prepare a little more than you think is necessary. Who ever complained about Thanksgiving leftovers?!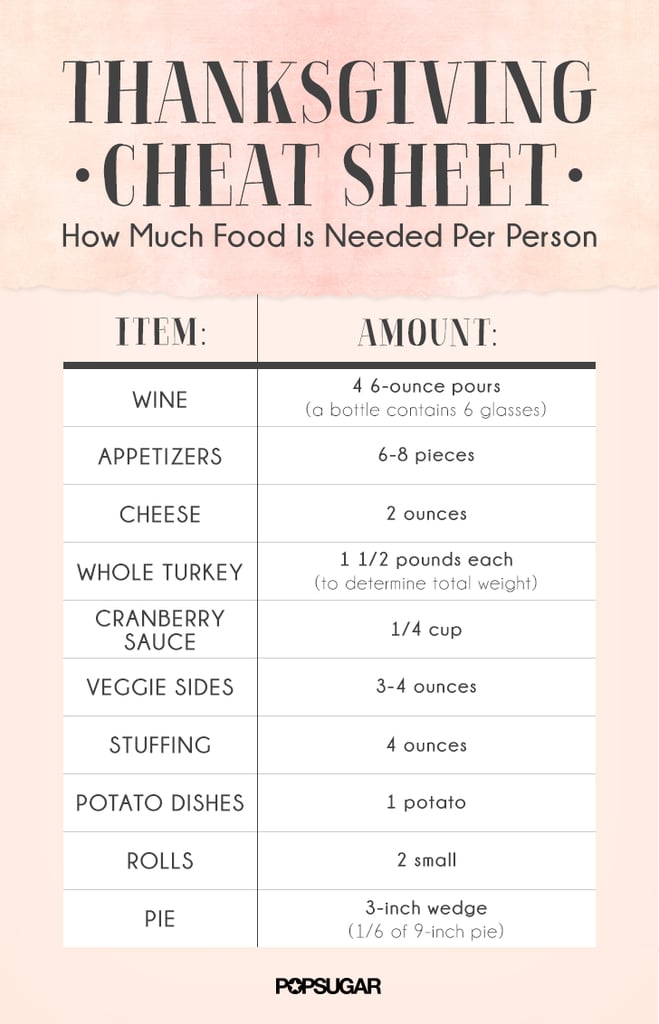 Image Sources: POPSUGAR Photography and
Getty