Rainbow Bagel Variations
Check Out Rainbow Bagels 2.0
Fans of the famous Rainbow Bagel that's taken Instagram and Brooklyn, NY, by storm will go crazy over its many other variations. Scot Rossillo, owner of The Bagel Store, has proven that he truly is the master of bagel art.
The store's Instagram and Facebook highlight the endless color possibilities. Among the many kinds that have been made — like the "Purple Rain" bagel in honor of the late Prince and a pink-and-blue version made for a "promposal" — our favorite is definitely one topped with gold star glitter. You can even customize colors in your order for parties and celebrations.
It seems like the galactic food trend isn't stopping anytime soon, but we're not exactly mad about it. Scroll ahead to see a few of the dozens of magical bagels by Scot, and try making rainbow bagels at home if you can't get out to NY!
Would you try these other colors?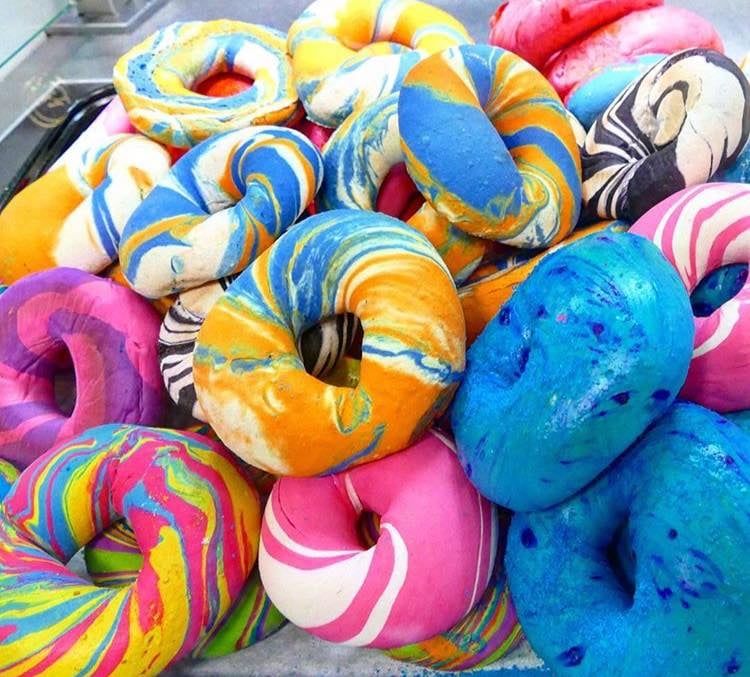 YES! I'm obsessed with all of these.
They seem to all be the same to me.