Slow-Cooker King Ranch Chicken Soup Recipe
Slow-Cooker King Ranch Chicken Soup Is How You're Going to Survive Winter
When I discovered this recipe for king ranch chicken soup from Real Food Slow Cooker Suppers by Samantha Skaggs, I knew I had to have it. King ranch chicken casserole consists of molten layers of cheese, chicken, and tortilla strips in a spicy cream sauce, and this soup captures all the best parts of the traditional casserole but you know, without the hassle of assembly. Frankly, the recipe borders being tortilla soup, but I'm willing to overlook it since it looks so darn good! And you will too once you read how easy it is to prepare.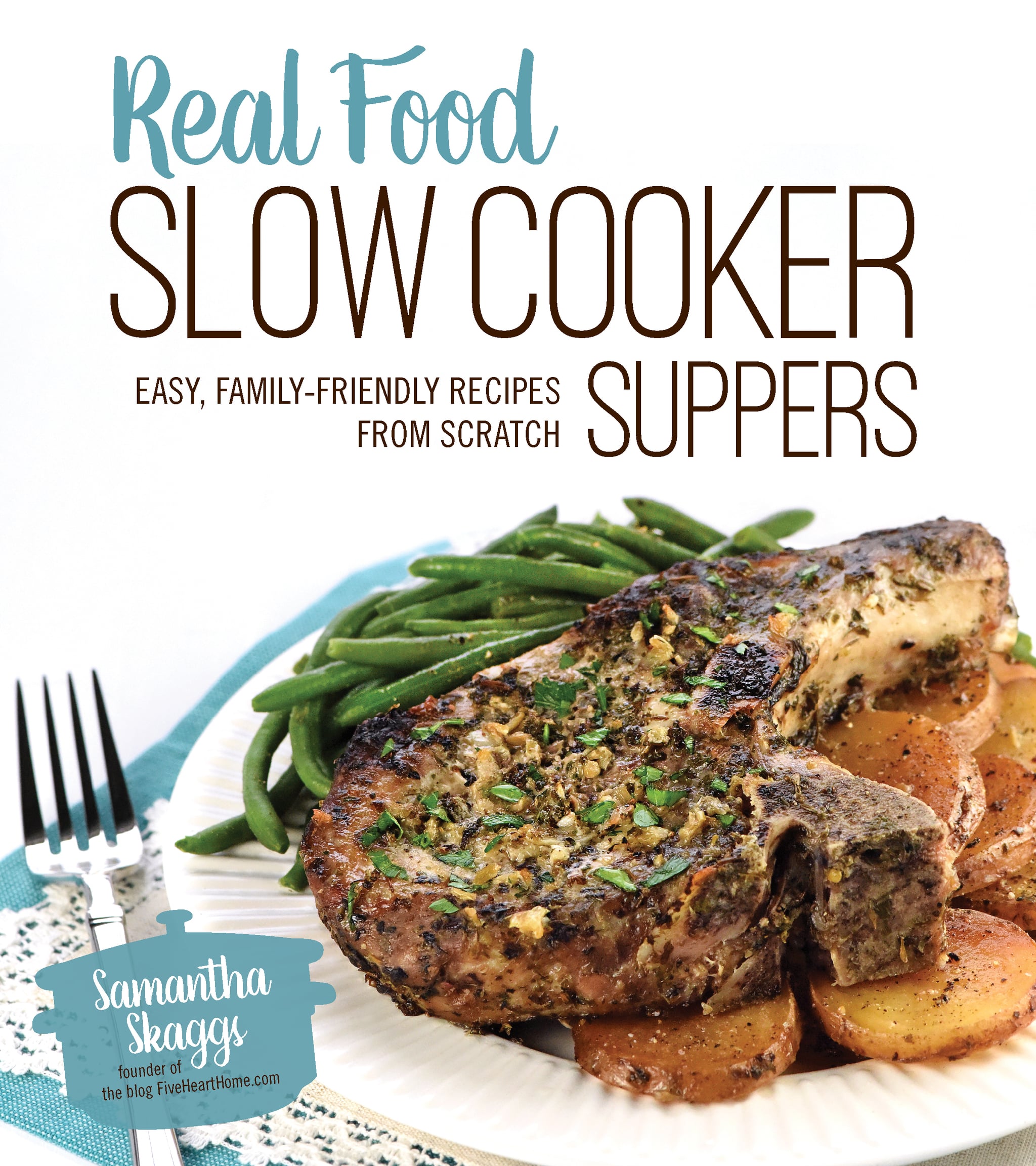 Notes
King ranch chicken casserole—with no ties to its famous south-Texas namesake—is zippy, creamy, cheesy comfort food at its finest. It's also a delicacy that I wasn't actually privy to until college since my German-born mother was too busy feeding us things like lentils and spätzle to have time for Southern delicacies. Nevertheless, I'll be forever grateful to my college roomie for introducing me to the best casserole ever. And believe me when I say that I've made up for lost time eating it since then. In fact, I adore it so much that I turned it into a soup that tastes just like the casserole. And I know y'all will love it, too!
Ingredients
8 tablespoons (113 grams) butter
2 cloves garlic, minced
1/2 cup (60 grams) all-purpose flour
4 cups (1 liter) low-sodium chicken broth
4 teaspoons (11 grams) chili powder
1 tablespoon (7 grams) ground cumin
1 tablespoon (10 grams) garlic powder
1 teaspoon (6 grams) salt
Freshly ground black pepper, to taste
1 1/2 pounds (680 grams) boneless, skinless chicken breasts
1 (10-ounce [283 grams]) can diced tomatoes with green chiles (mild, original, or hot, depending on your heat preference)
1 medium jalapeño, minced (seeds and membranes left intact for spicy, removed for mild)
2 cups (8 ounces [230 grams]) shredded sharp cheddar, Mexican blend or Colby Jack cheese, plus more for serving
Tortilla chips, for serving
Chopped fresh cilantro, for serving, optional
Directions
Melt the butter in a medium saucepan over medium-low heat. Add the garlic and sauté until it is fragrant and light golden brown, about 1 minute. Stir in the flour and whisk continuously for 1 minute. Slowly whisk in the chicken broth. Increase the heat to a simmer and whisk continuously for several minutes, until the sauce is smooth and thickened. Remove the saucepan from the heat, and stir in the chili powder, cumin, garlic powder and salt. Add black pepper to taste and set the sauce aside.
Place the chicken breasts in a large slow cooker. Top them with the diced tomatoes with green chiles and jalapeño and pour the sauce over the top. Cover the slow cooker and cook on low for 4 to 6 hours, until the chicken is tender and cooked through but not overcooked. Transfer the chicken to a cutting board, stir the cheese into the slow cooker and cover the slow cooker for the time being. Pull the chicken into large chunks and stir it back into the slow cooker. Cover the slow cooker and cook for 15 minutes, until the cheese is melted and all of the ingredients are heated through. Stir well. To serve, crush the tortilla chips into a bowl and ladle the soup over the top, garnishing with extra cheese and the cilantro, if desired.
From Real Food Slow Cooker Suppers by Samantha Skaggs, Page Street Publishing Co. 2016
Information
Category

Soups/Stews, Cream

Cuisine

North American

Yield

Serves 6