Tips For Tailgating at the Stadium
The Right Way to Tailgate at the Stadium
Leave it to barbecue expert and grill girl Elizabeth Karmel to know how to tailgate the right way. The Hill Country chef revealed her secrets — worth implementing immediately! — for tailgating at the stadium.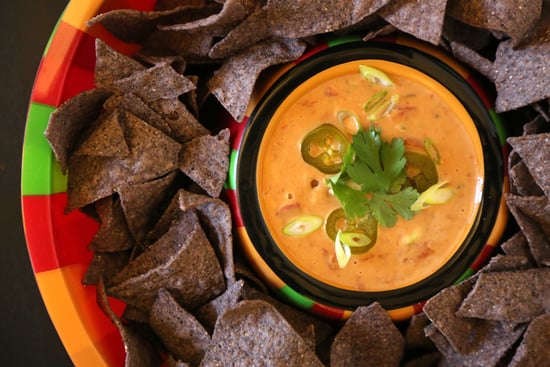 Serve Craveable Food
"Think about the most craveable food that you and your guests want to eat, because watching a game and munching on good food is kind of an indulgence. Nobody wants to go on a diet when they're watching a football game," Elizabeth tells us. We couldn't think of anything more craveable and indulgent than nacho cheese dip.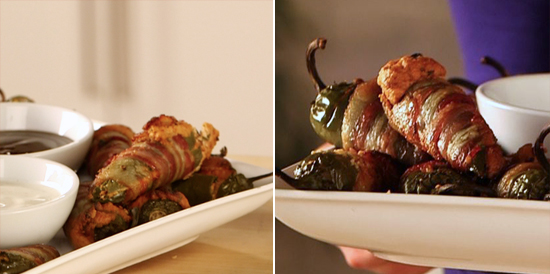 Keep It Simple
"A tailgate is not the time to try a complicated recipe. This is the time that people want familiar food," says chef Karmel. What screams tailgate more than cream-cheese-stuffed, bacon-wrapped jalapeño poppers? The poppers can be prepped the day before, so all that's needed is for them to be grilled at the stadium.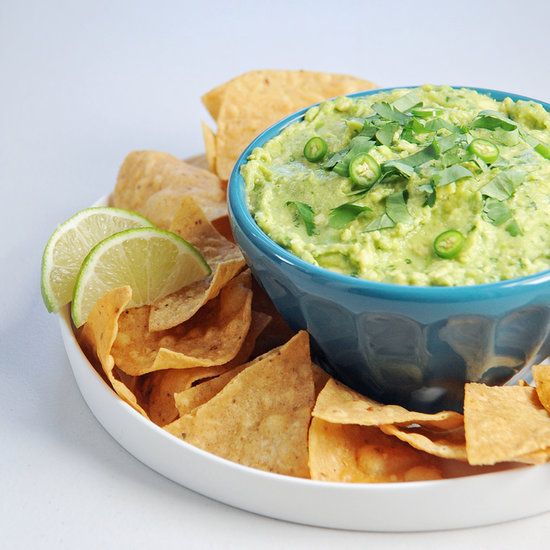 Cook Less, Eat More
Football games are long, so Karmel encourages you to think about the temperature of the foods. "My rule is that either everything is served cool or room temperature or you only have one item that's hot, so you don't have to stress the small stuff." Guacamole, for instance, is always good cold or at room temp.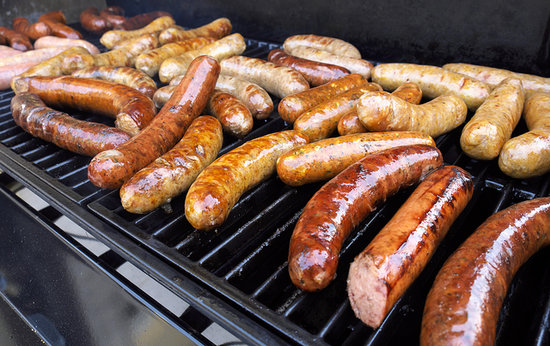 Try Beer-Braised Sausage
Rather than grilling hot dogs or hamburgers, try chef Karmel's beer-braised sausage. She explains, "If I'm at the stadium, I'm going to grill one thing. My favorite thing to grill when I don't have a whole lot of time or grilling equipment is to do a beer-braised sausage. After you grill the sausages, put them in beer and simmer them so they braise and plump up."