Whole Foods Buffalo Rotisserie Chicken
Whole Foods's Rotisserie Chicken Just Got Upgraded With a Hot Buffalo Flavor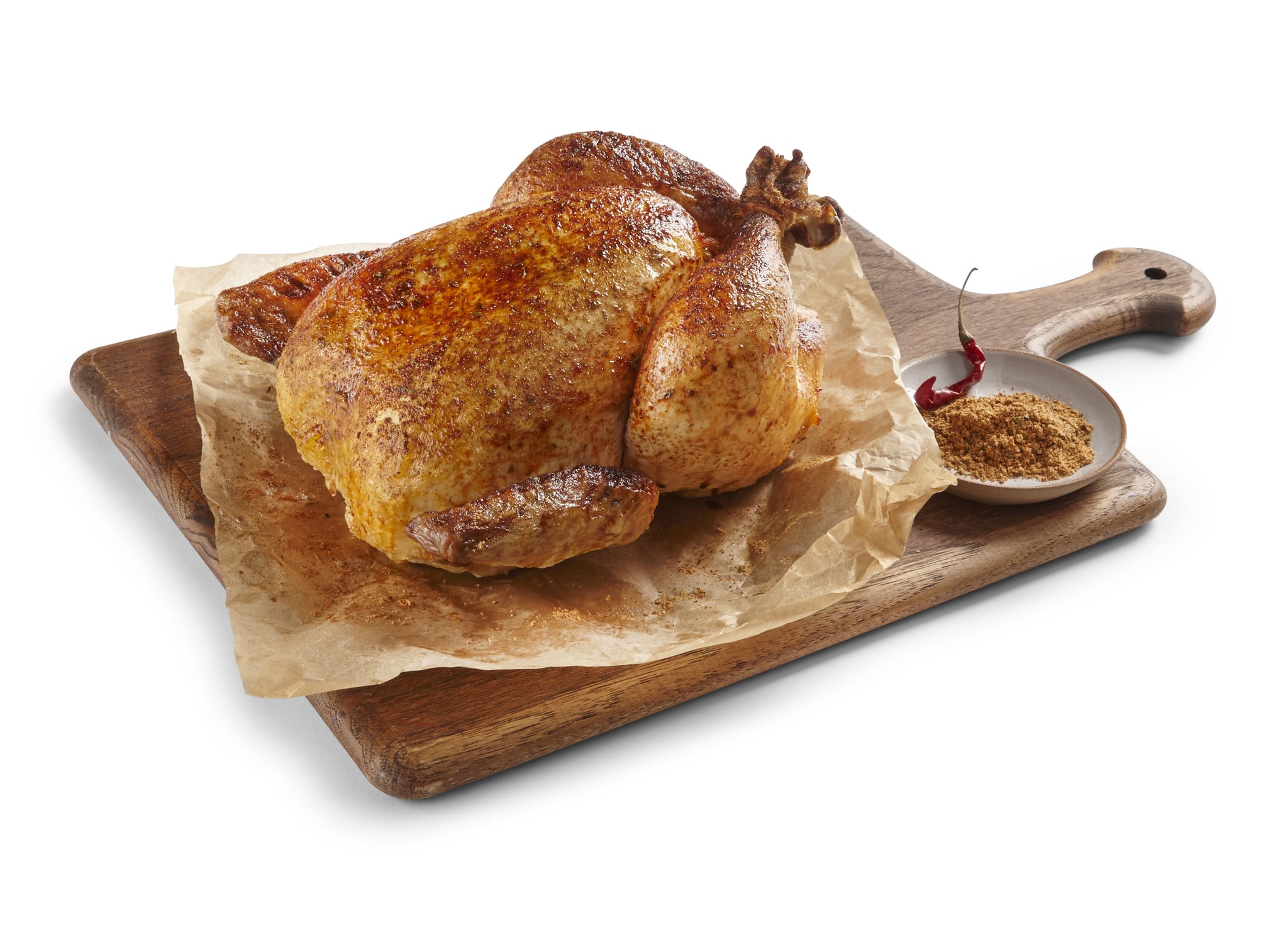 There's so much to love about Whole Foods's rotisserie chicken, and now there's even more of a reason to grab one for dinner. The store has just added a new rotisserie chicken in one of the best possible flavors: buffalo! The Buffalo Hot Rotisserie Chicken has a tangy rub and a kick that will remind you of buffalo wings. If you're one of the many believers that buffalo chicken is one of the best foods ever, this ready-made chicken will make meal prep and tailgating so much easier for you. Buffalo chicken dip just got a major upgrade!
Whole Foods noted to POPSUGAR that instead of serving the buffalo chicken with celery and blue cheese dressing, a mouthwatering alternative is blue cheese mashed potatoes. "You might see these same dishes on the hot bar in stores served with other tailgating comfort food including butter-roasted celery," a Whole Foods representative said. Whole Foods's lineup of rotisserie chickens from the hot-bar area usually includes a regular flavor, a BBQ one, and a lemon-herb one (a personal favorite of mine). But it's clear there's a best new flavor for anyone who loves spicy food.
The icing on the cake is that in the wake of Amazon's acquisition of Whole Foods and the beginning of lower prices, the rotisserie chickens are newly priced at $8 for the classic, antibiotic-free option and $10 for the organic chickens.