Air Fryer S'mores Recipe and Photos
No Bonfire, No Problem: These Air Fryer S'mores Taste Like Exactly Like Summer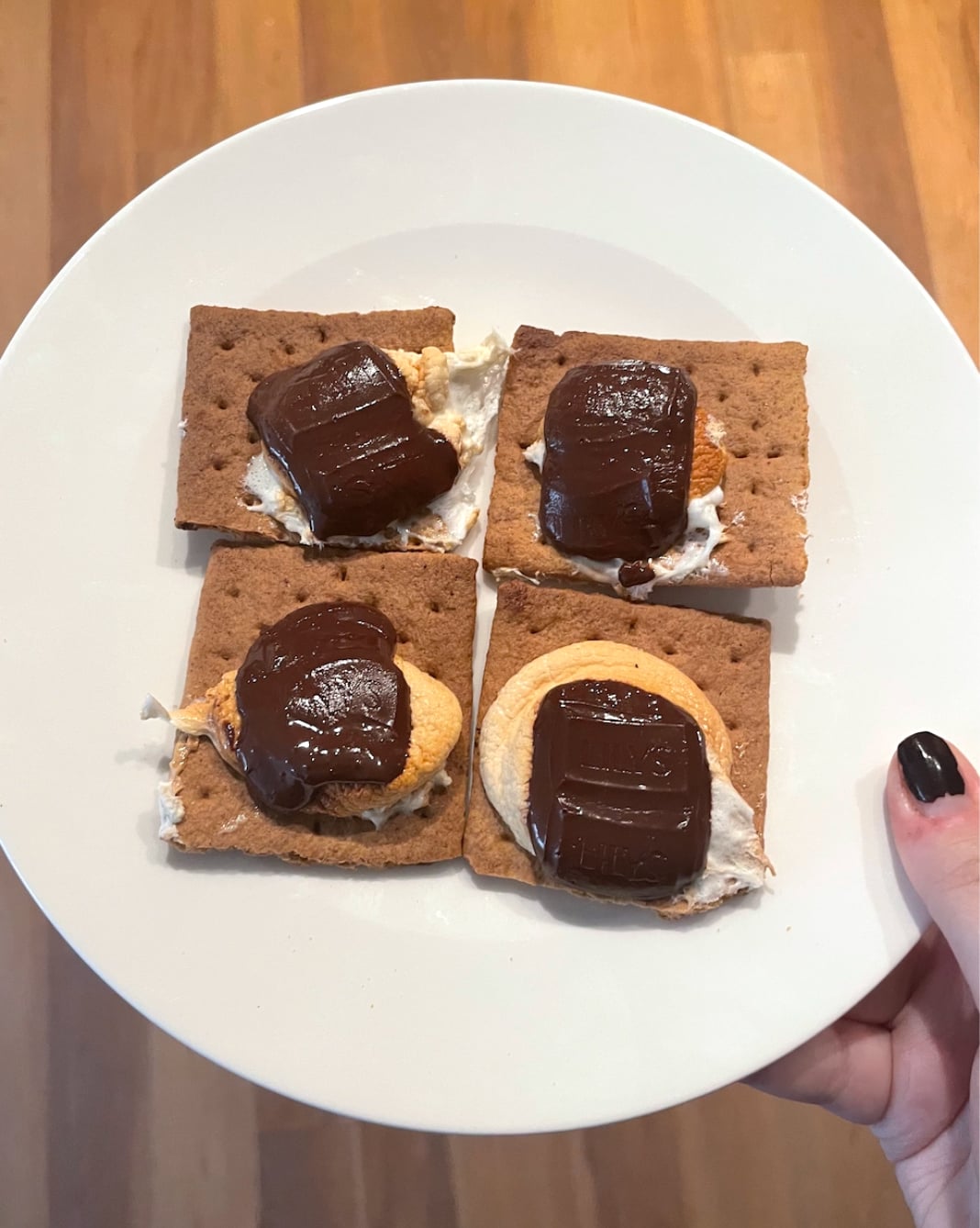 I have a confession to make: I'm in love with my air fryer. Over the past few months, I've expanded my quarantine cooking portfolio to make everything from easy appetizers to delicious desserts to savory seafood — all in my favorite kitchen gadget. Recently, I felt inspired to research and perfect even more new air fryer recipes in an attempt to cure my ever-present sweet tooth, which has led me to my latest obsession: air fryer s'mores.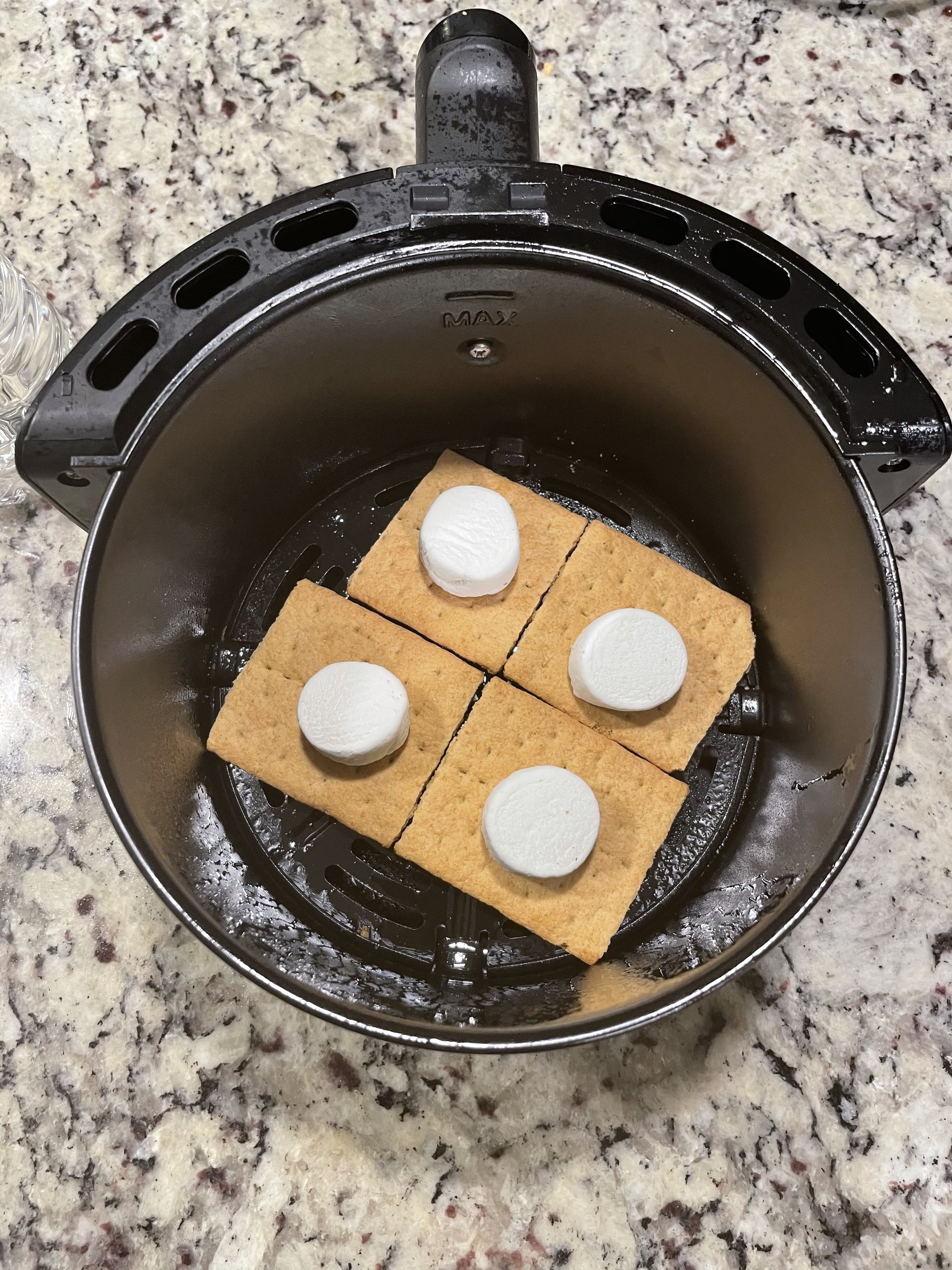 While you may equate s'mores to summertime, the delicious treat can actually be enjoyed all year long thanks to this air fryer recipe, which yields crunchy graham crackers, lightly browned marshmallows, and gooey chocolate squares. In the name of *investigative* journalism, I've taken it upon myself to sample several air fryer s'mores recipes. From there, I utilized my findings to concoct my own (slightly tweaked) recipe.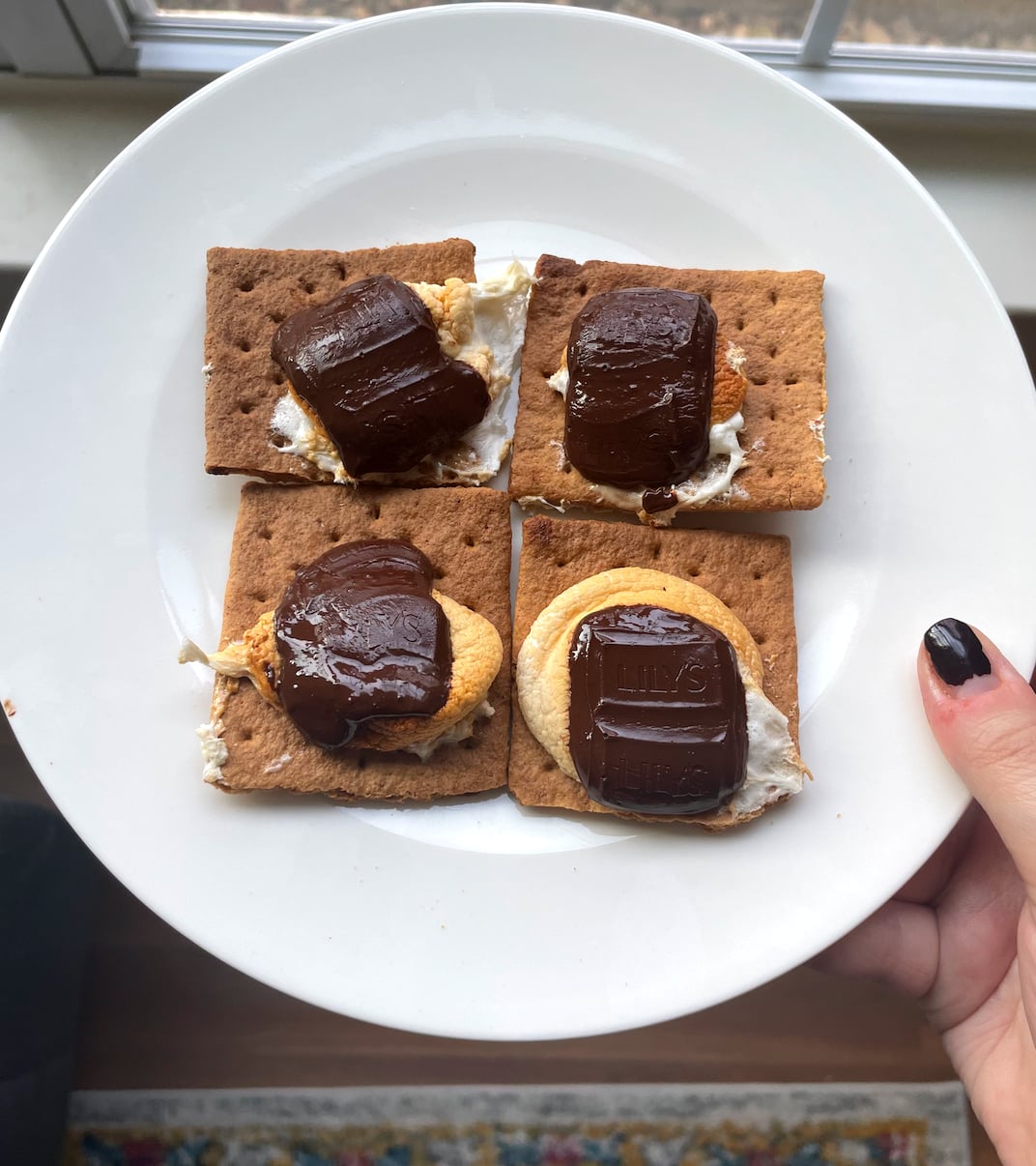 My most up-to-date recipe takes inspiration from Tanya Harris's of MyForkingLife, who places her graham crackers and marshmallows in the air fryer at 390 degrees for five to seven minutes. After that, she takes them out of the air fryer, places chocolate on top, and folds the two halves together. However (and after weeks of trial and error), I've determined that the best air fryer s'mores are placed in the device at 390 degrees for five minutes exactly (the marshmallows will be lightly toasted). The party doesn't stop there, though. Once the five minutes is up, I top the s'more halves with chocolate squares and place them back in the air fryer for two additional minutes, resulting in a delectably delicious combination of crunchy, melty, and gooey that's hard not to love.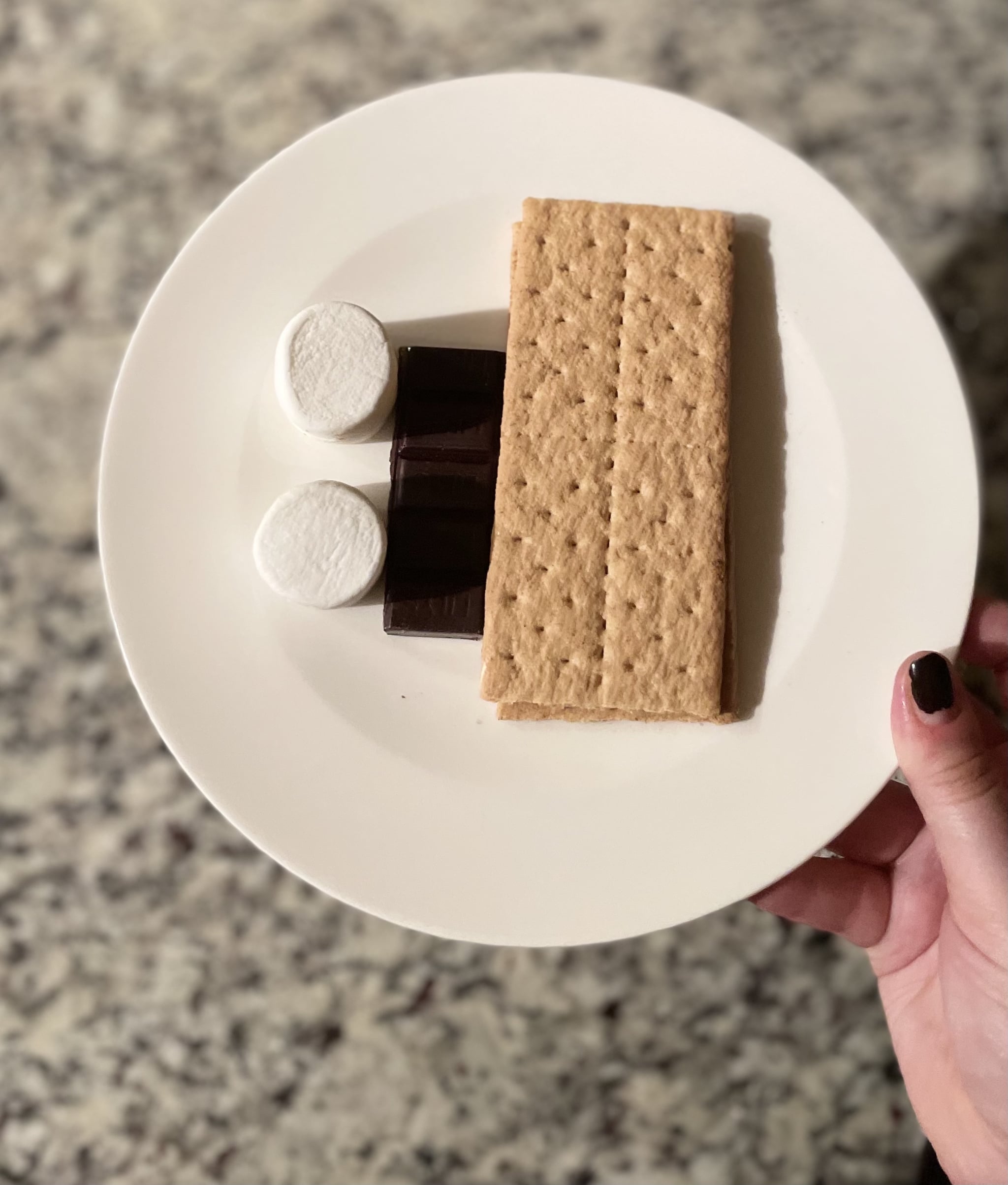 Not only is my air fryer s'mores recipe insanely simple, but with a total prep and cook time of about 10 minutes, you won't have to wait long to get your hand on the beloved dessert. See below for more detailed instructions, and enjoy!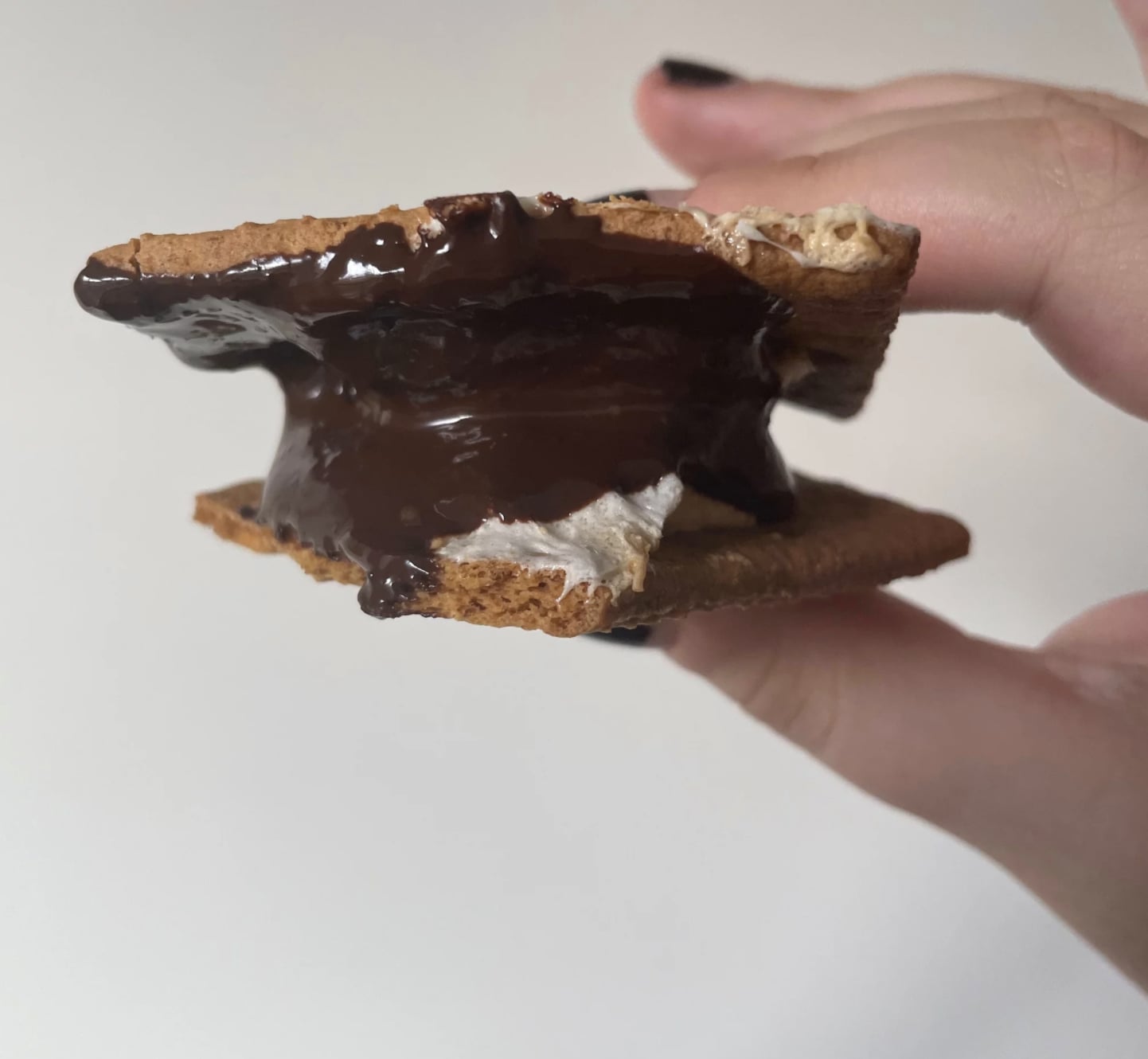 Air-Fryer S'mores
Adapted Recipe Inspired by MyForkinLife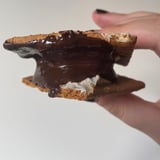 Ingredients
2 graham crackers (broken in half)
2 squares of desired chocolate bar (I used Hershey's)
2 jumbo marshmallows, broken in half
Directions
Set air fryer to 390 degrees and spray with non-stick spray.
Place graham cracker halves on the bottom of air fryer. Top with halved marshmallows.
Let cook for five minutes.
Add chocolate squares and cook again for two minutes.
Form s'mores by combining the two halves and enjoy immediately.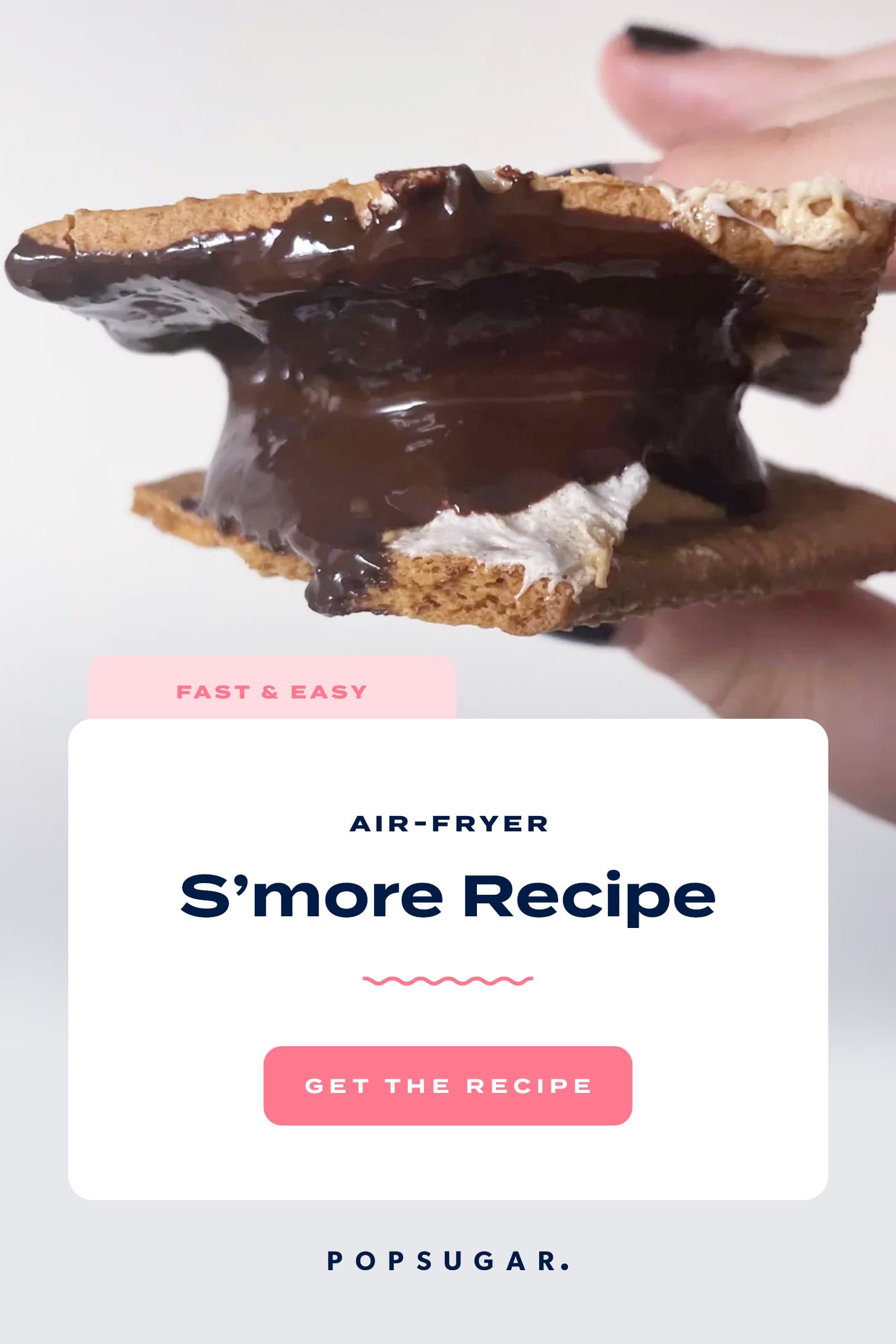 Information
Category

Desserts

Yield

2 S'mores

Prep Time

5 minutes

Cook Time

7 minutes

Total Time

11 minutes, 59 seconds
Image Source: POPSUGAR Photography / Lauren Dana