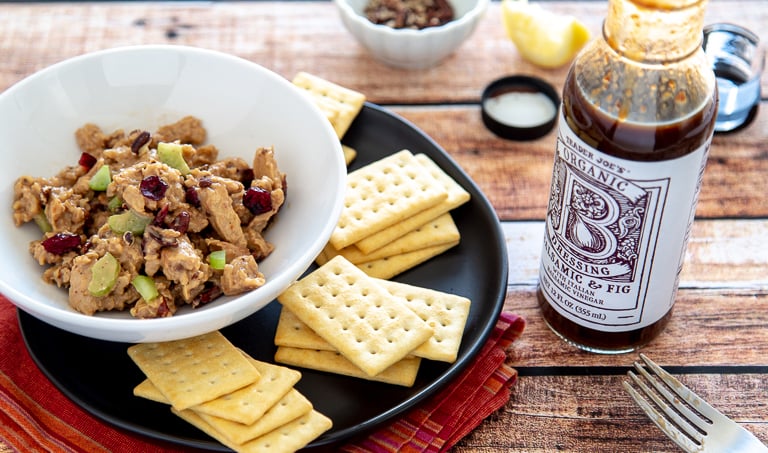 Trader Joe's
While Trader Joe's is known for some of its more unique items, like Philly Cheesesteak Bao Buns and Chocolate Gnocchi, it also never fails at nailing the basics — and that includes crackers. Really, really good crackers. The popular supermarket has tons of options that are packed with flavor and crunch, so whether you're putting dollops of cream cheese on top of the Pumpkin Cranberry Crisps or dipping the Corn, Pea, Bean, and Quinoa Crisps into some fresh guacamole, these crispy delights will have you racing back to the store for more. Keep reading for our top nine Trader Joe's crackers.
01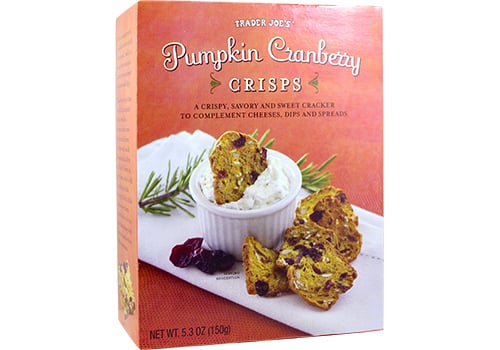 Pumpkin Cranberry Crisps ($4)
These crunchy crackers packed with tart cranberry and sweet pumpkin powder are perfect for pairing with cream cheese or delicious enough to enjoy on their own.
02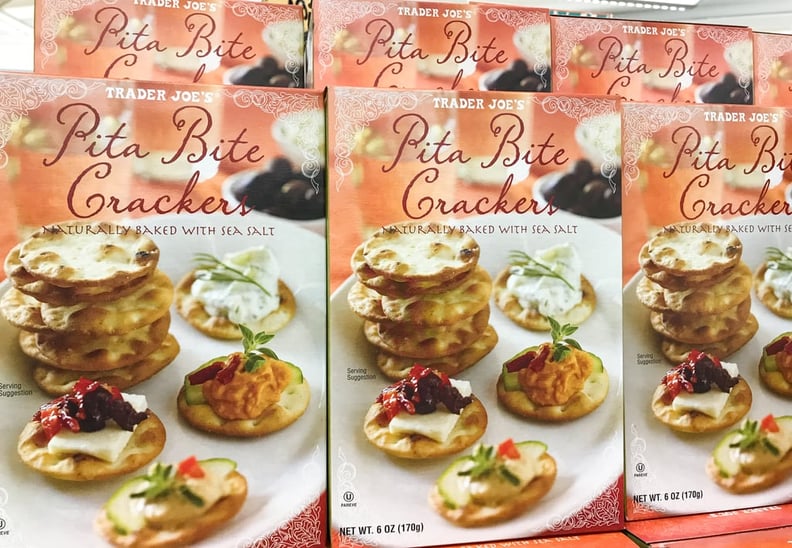 Pita Bite Crackers ($2)
A long-time favorite of TJ's customers, these small, round bites topped with sea salt are a staple for any snack aficionado.
03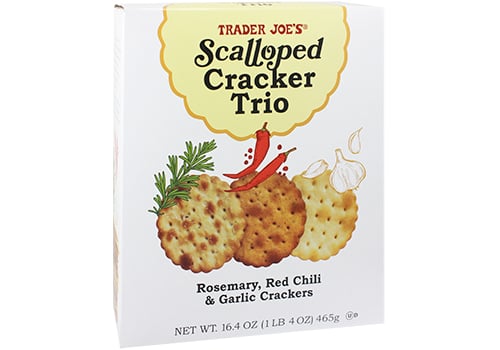 Scalloped Cracker Trio ($3)
The only thing better than a pack of Trader Joe's crackers? Three original flavor crackers in one box. The Scallop Trio includes Rosemary, Red Chili, and Garlic rounds.
04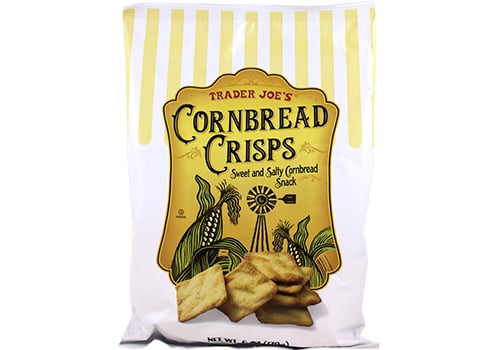 Cornbread Crisps ($2)
This cracker snack is made from cornbread, ensuring you get that full, fluffy, cornbread-y flavor you crave. Opening a box of these crisps will have you looking around to see who's baking.
05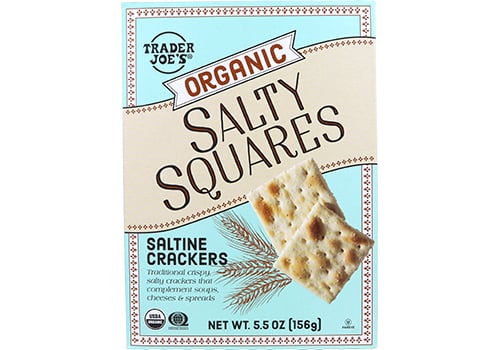 Organic Salty Squares ($2)
Salty crackers shouldn't be reserved only for colds, at least not when they come from Trader Joe's. These squares follow the soda cracker recipe you know well and are perfect for jazzing up soup or slathering with cookie butter.
06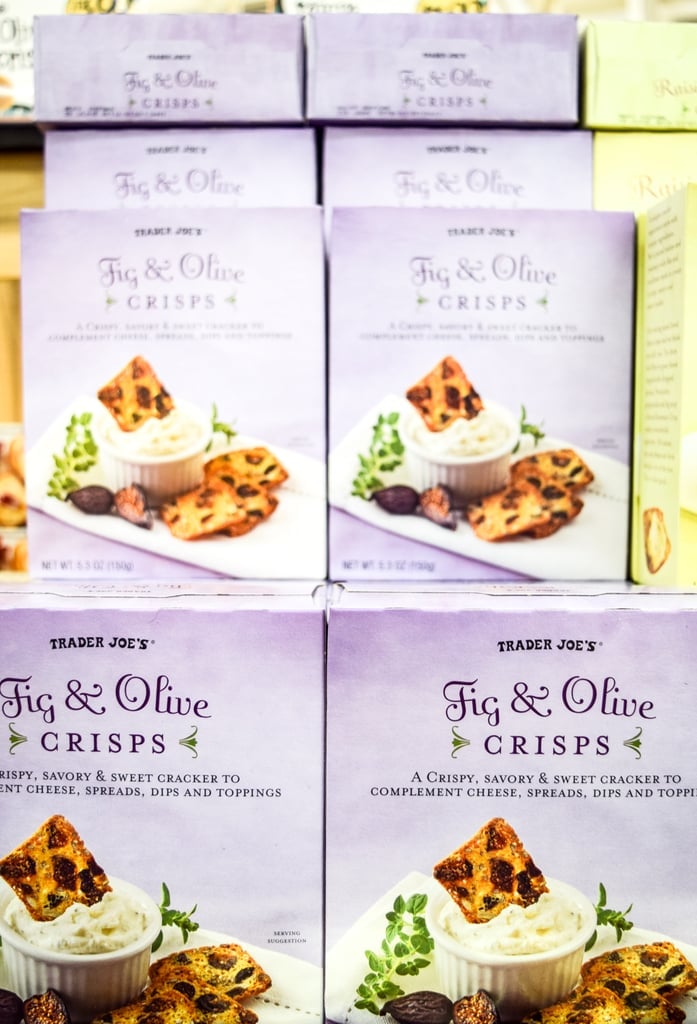 Fig & Olive Crisps ($4)
Sister to the Pumpkin Crisps, this fig and olive rendition should be a requirement with every cheese purchase.
07
Corn, Pea, Bean & Quinoa Crisps ($2)
Don't be overwhelmed by the long name — these airy crisps are actually quite simple. The veggies that make up the name of these crisps also make up the flavor, and with a black pepper seasoning, they're perfect to dip in fresh guacamole.
08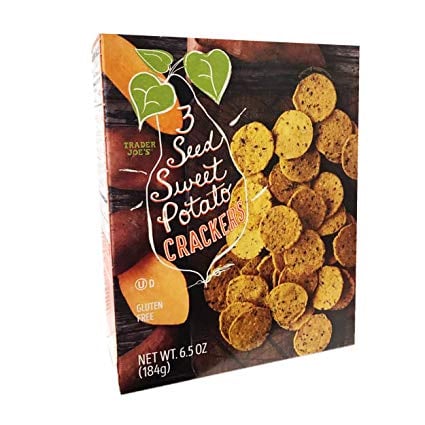 3 Seed Sweet Potato Crackers ($2)
If you're looking for a box of crackers to consume in one sitting, look no further than these. Salty, seedy, and crunchy, these are our favorite stand-alone crackers.
09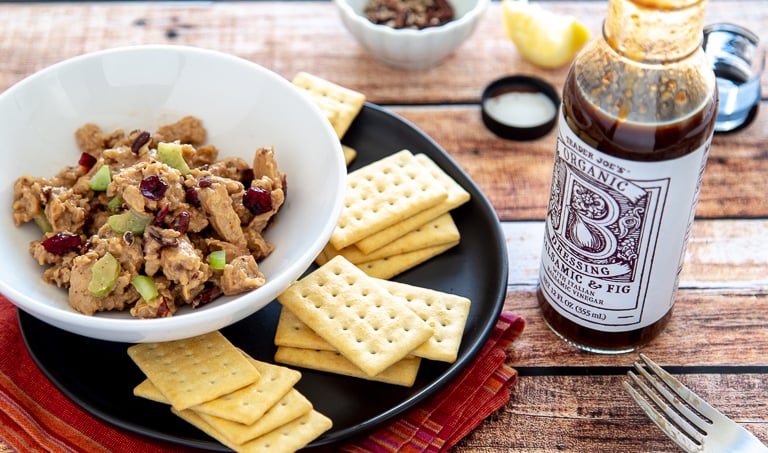 Social Snackers ($3)
These Social Snackers are a classic party staple and can complete every gathering. Enjoy the buttery, flaky goodness on their own, or top them with meat or cheese to transform into a full hors d'oeuvre.