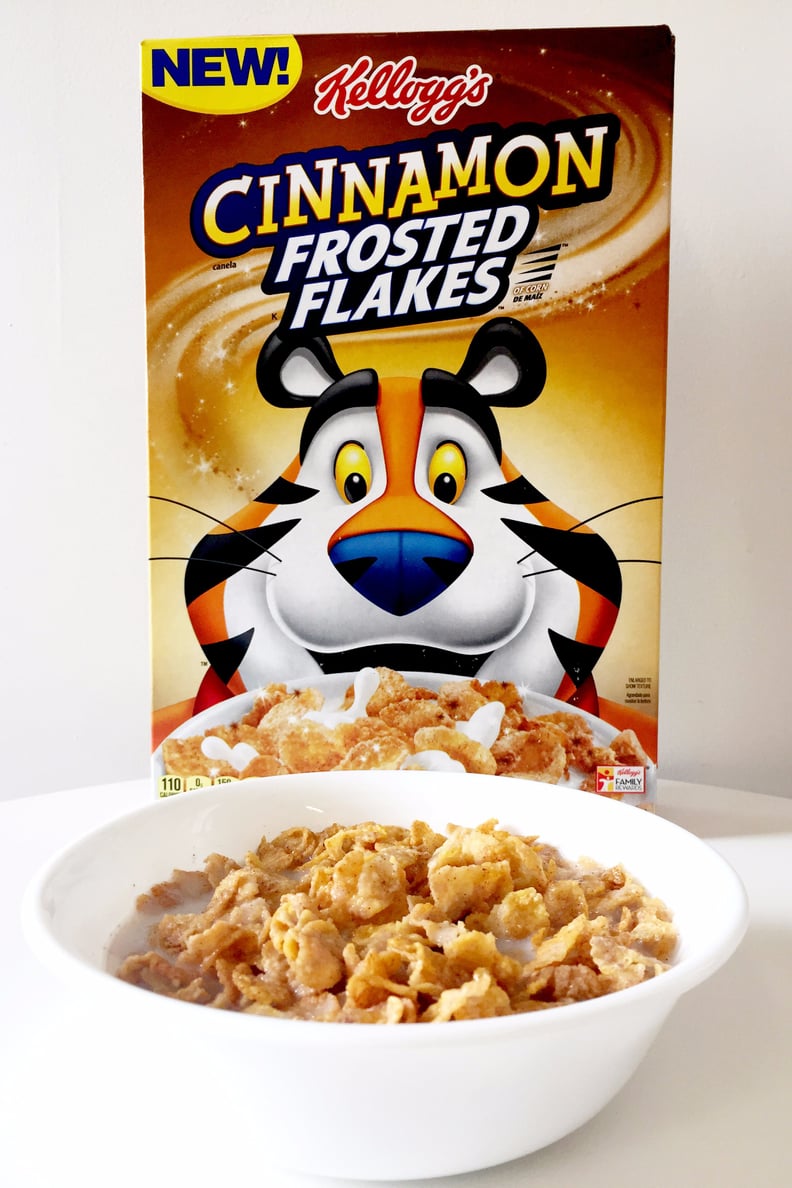 POPSUGAR Photography | Erin Cullum
POPSUGAR Photography | Erin Cullum
Cereal has a special place in our hearts, and discovering new variations of our favorites is pretty much the best thing ever. To highlight all the best new cereals of the year, we're keeping up with the new products that deserve a spot at your breakfast table. From new Frosted Flakes to Cheerios and more, here's what 2017 has given us in the cereal aisle so far. Read on to discover our favorites, and be sure to check back as we update the list with more noteworthy cereals this year.
01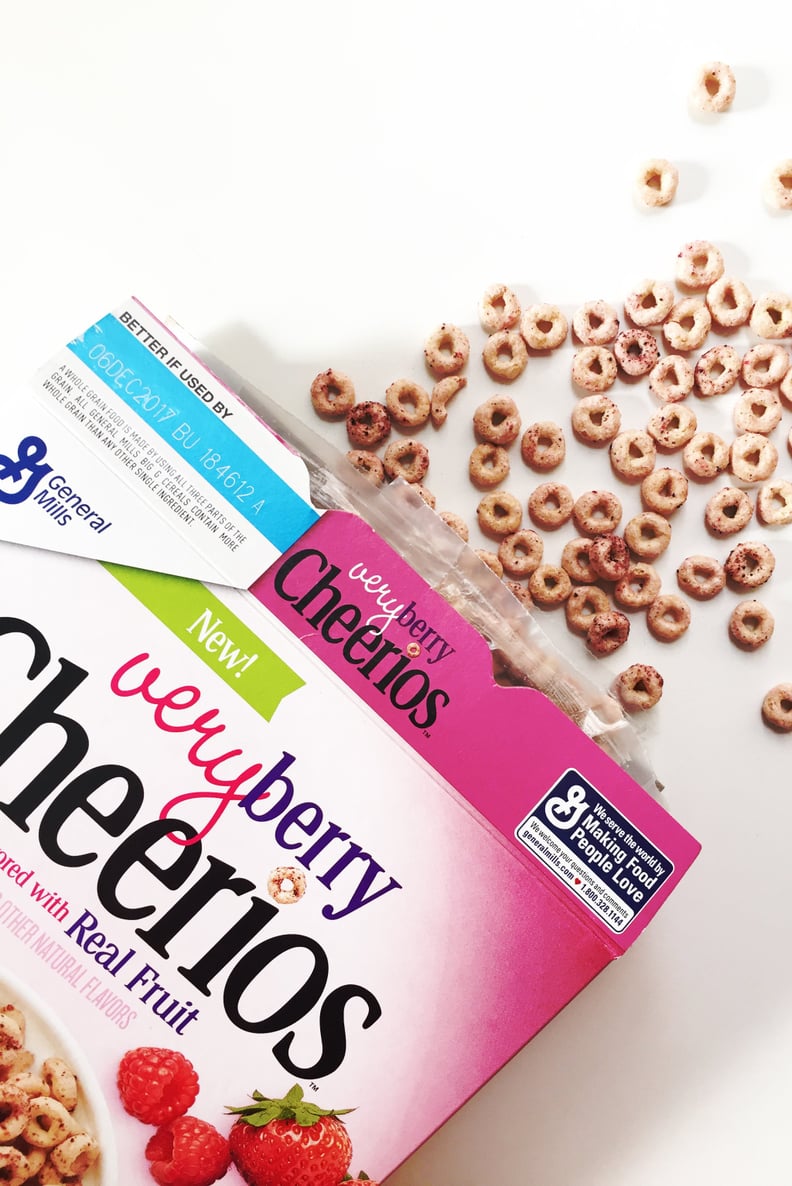 Very Berry Cheerios
Different from the Berry Burst Cheerios of the past, Very Berry Cheerios were released in January. Instead of featuring whole freeze-dried berries, these Cheerios have a coating of ground freeze-dried berries, so each one is dusted with the color and fruity flavor. If you prefer sweeter Cheerios over the original ones, you'll love this berry-packed kind.
02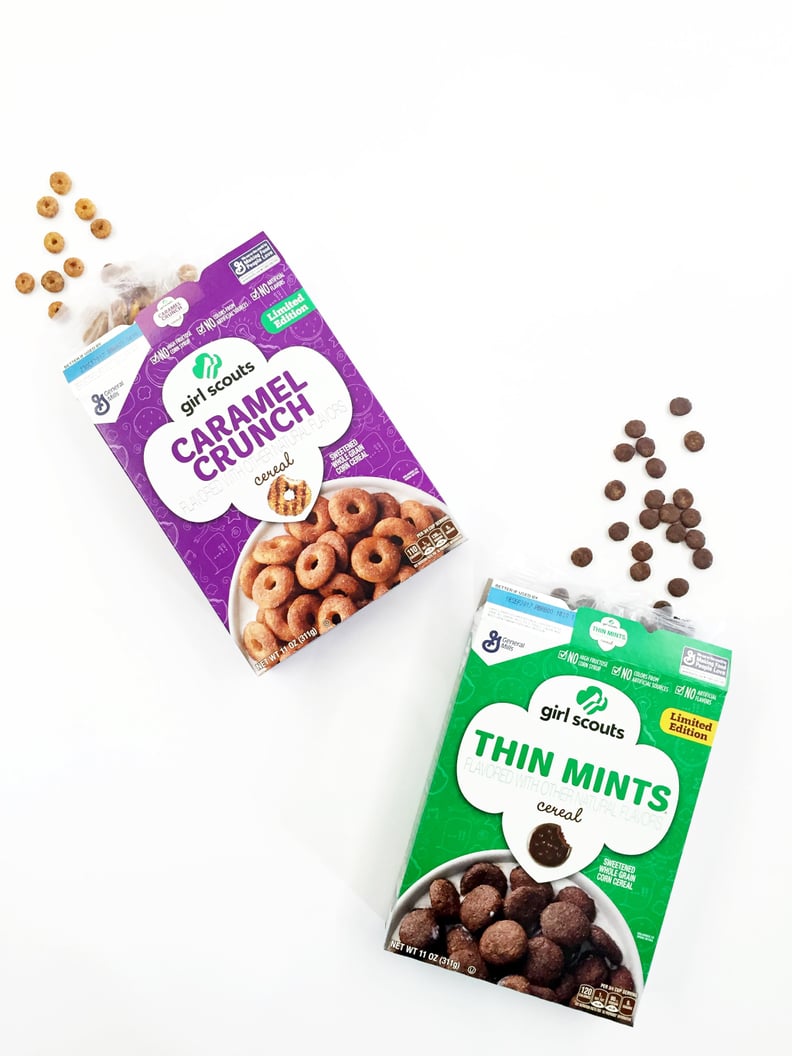 Girl Scout Cookies Cereal in Thin Mints and Caramel Crunch
We thought we were dreaming when we first saw Girl Scout Cookies Cereal, but it's totally real and totally delicious. Two flavors, Caramel Crunch and Thin Mints, were released in early 2017 to approval from self-proclaimed Girl Scout Cookie obsessives (aka POPSUGAR Food editors). The mini pieces of cereal make us feel like we're eating our favorite cookies for breakfast, only in a more socially acceptable way.
03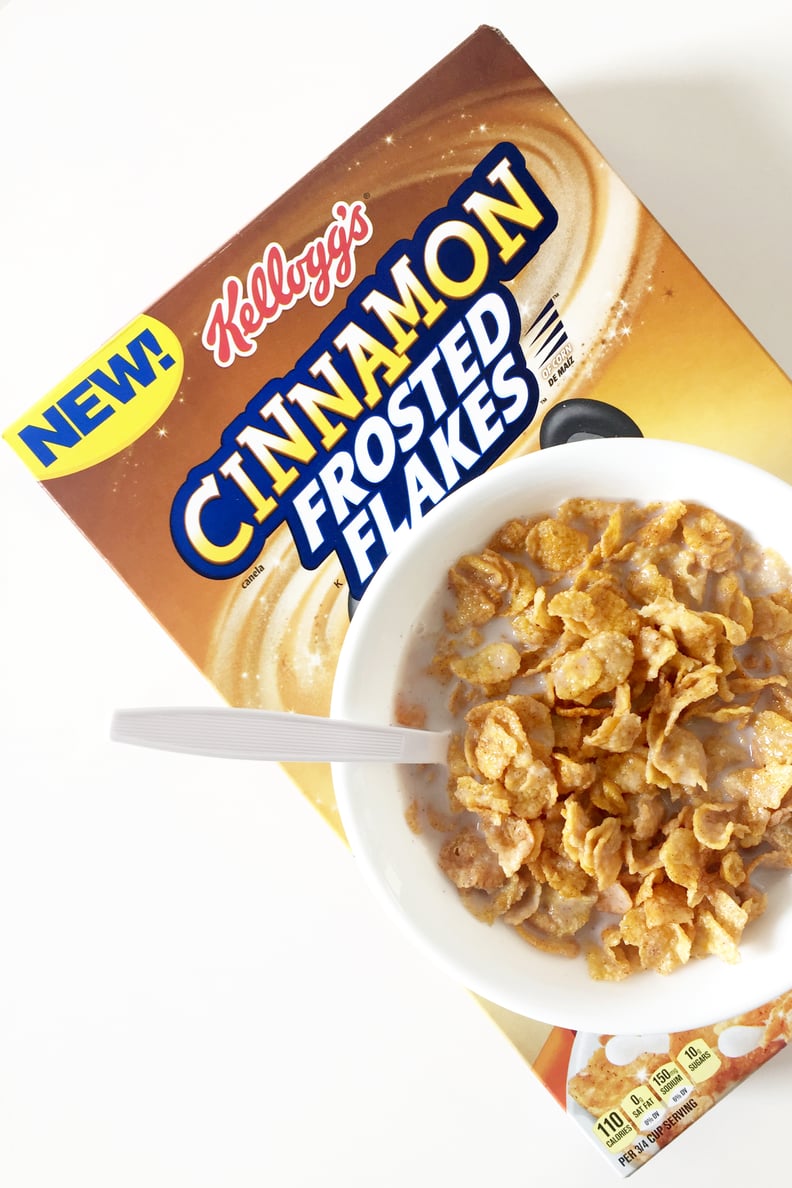 Cinnamon Frosted Flakes
Kellogg's Frosted Flakes have gotten a makeover thanks to a whole lot of cinnamon. Cinnamon Frosted Flakes have the same texture and crunch as the original cereal you love, but with a serious punch of spice. The aftertaste is similar to Big Red, but don't let that sway your decision to try them. The generous dusting of cinnamon really works, and it takes the cereal milk to a whole new level.