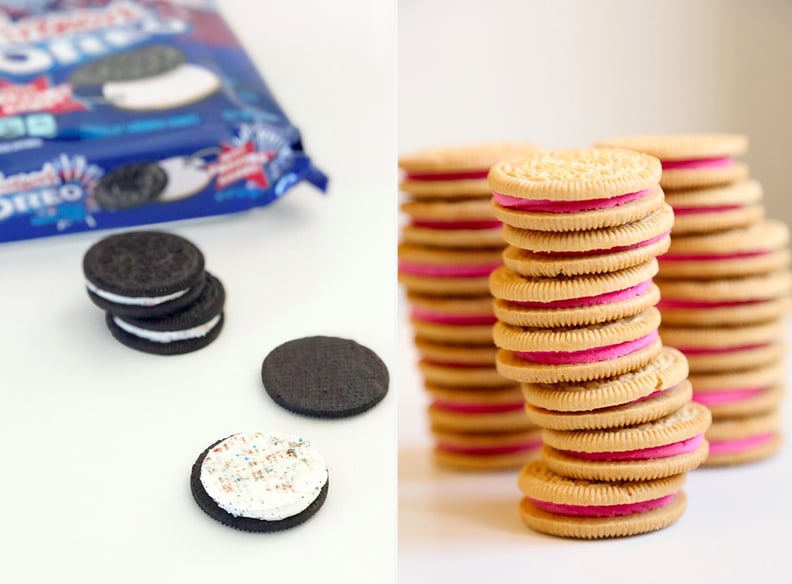 POPSUGAR Photography | Anna Monette Roberts
POPSUGAR Photography | Anna Monette Roberts
No food brand throws its fans for a loop quite as often as Oreo does. Every year — actually, more like every month — we can expect a new and entirely unexpected flavor announced by Oreo, and we're hardly surprised anymore. This year, we were introduced to Apple Pie Oreos, Dunkin' Donuts Mocha Oreos, and even Waffles & Syrup Oreos (see what we mean?).
We had a chance to try the new cookie flavors for ourselves, and some are decidedly better than others. If you're curious about which ones are worth a try (and which ones deserve a hard pass), read on for our definitive ranking of the best and worst Oreo flavors of the year — and truthfully, it's only a matter of time until the 2018 flavors start hitting shelves.
01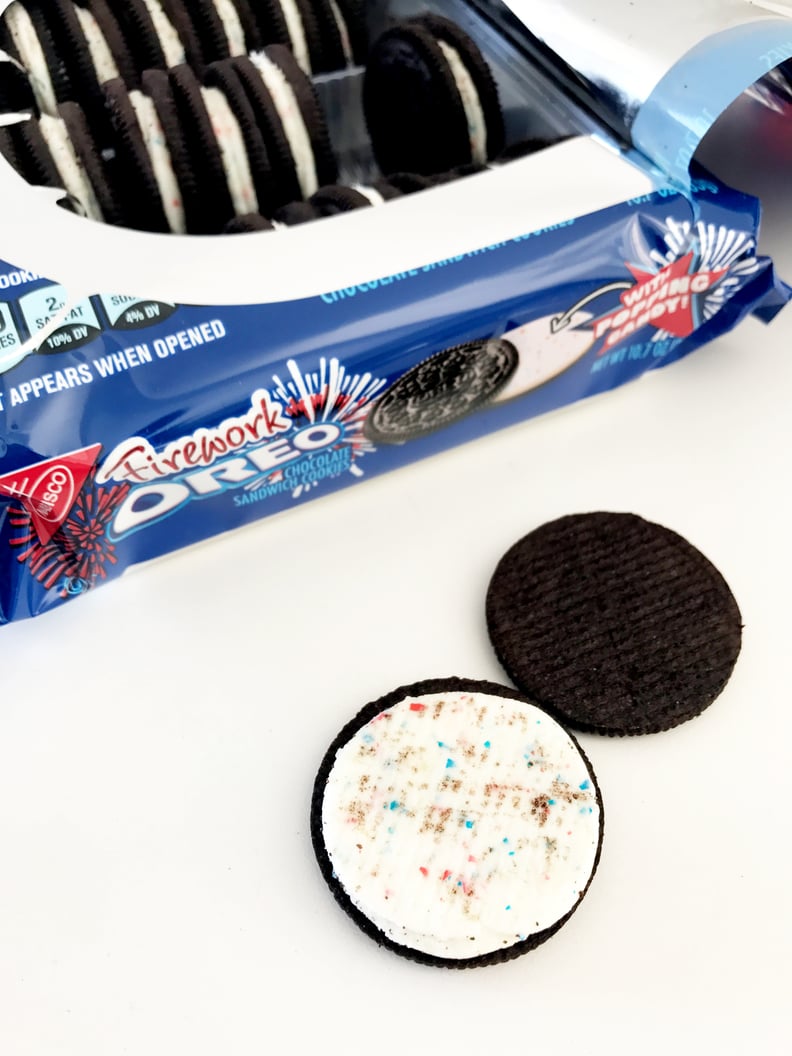 Best: Firework Oreos
OK, before we even get into the taste, we have to admit that Firework Oreos have got to be one of the most fun flavors Oreo has ever released. With Pop Rocks-like candy inside the cream filling, these have a texture you've never experienced with Oreos before. Our one complaint is that the popping effect isn't as intense as we'd like (it's more of a subtle aftereffect), but the Oreos are perfect otherwise. Bring these to a Fourth of July party (or any party, really), and watch them disappear in seconds.
02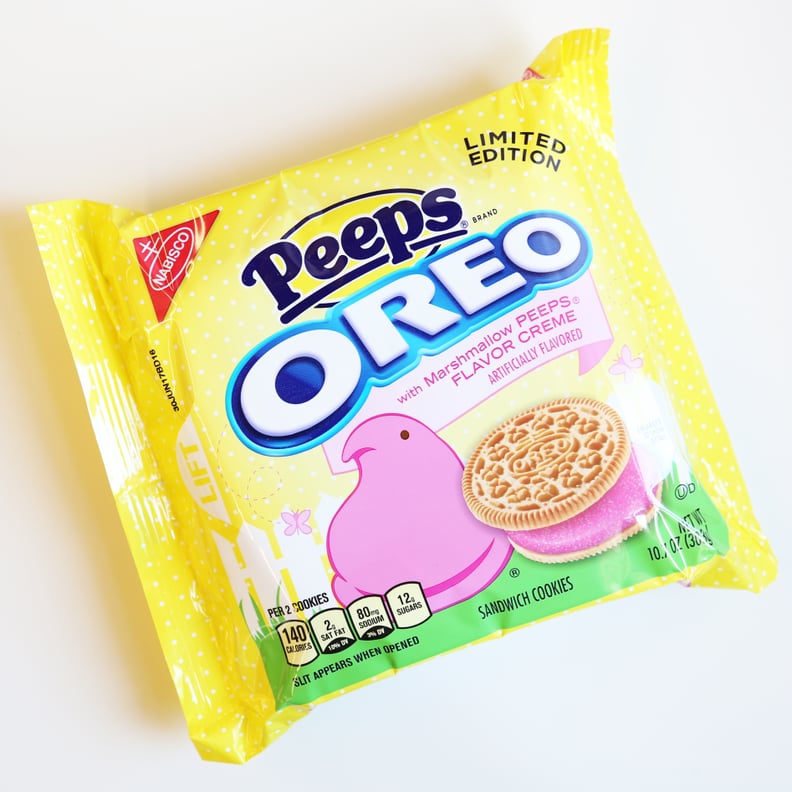 Best: Peeps Oreos
We were absolutely skeptical of Peeps Oreos when they were released ahead of Easter. But the pink-colored icing and golden cookie left us pleasantly surprised — we even went back for seconds! There's no marshmallow in the cream filling, but it does have the quintessential sugar crystals that coat the exterior of Peeps, giving each bite a slightly gritty texture. Peeps Oreos are not overly sweet as we'd anticipated and even reminded us of one of our favorite nostalgic cereals: Lucky Charms.
There's only a teeny bit of a problem. Soon after the product's release, many people began claiming that Peeps Oreos turned their . . . poop pink. We can personally vouch that the artificially dyed icing did in fact stain our tongues slightly, but we imagine you'd have to eat nearly an entire package to allow the side effects to go that far.
03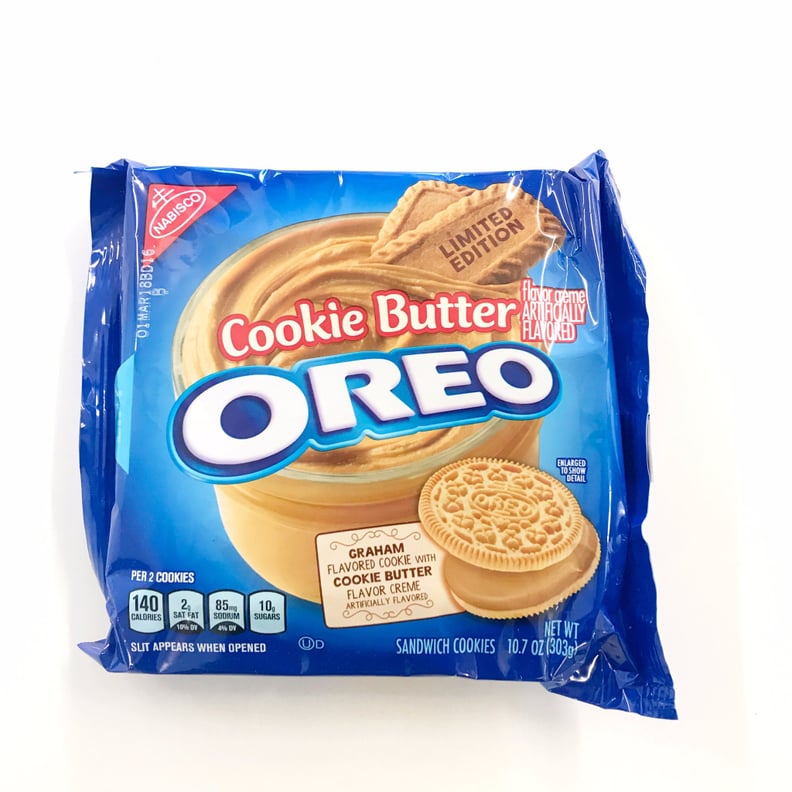 Best: Cookie Butter
It seems hard to make a Cookie Butter Oreo that isn't good, but still, we braced ourselves as usual when we first tried this flavor. Turns out, this is one of the best Oreo flavors in recent memory, thanks to the spiced cookie butter creme that truly tastes like homemade Speculoos spread. The graham-flavored cookie is the cherry on top of this nonchocolate Oreo.
04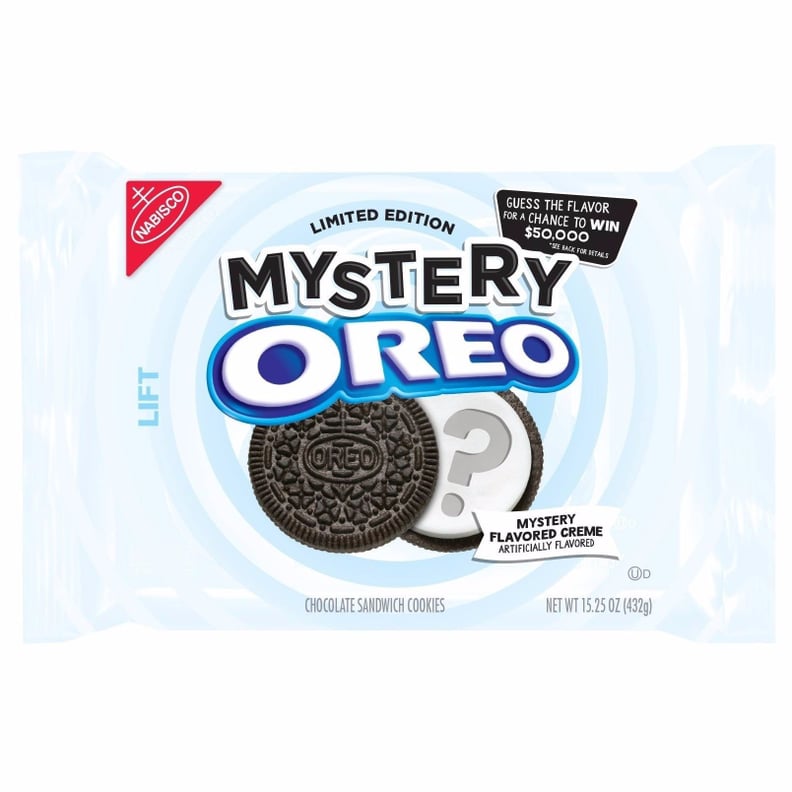 Best: Mystery
Oreo left fans hanging for months after the release of a Mystery Oreo packaged in an unassuming box. Guesses immediately started flooding the internet, and it became clear most people were onto something: a fruity flavor. At the end of November, Oreo officially put an end to the mystery by announcing the real flavor as Fruity Pebbles. The chocolate cookies and Fruity Pebbles-flavored filling work surprisingly well together, and you can still find these Oreos on shelves in the "mystery" packaging.
05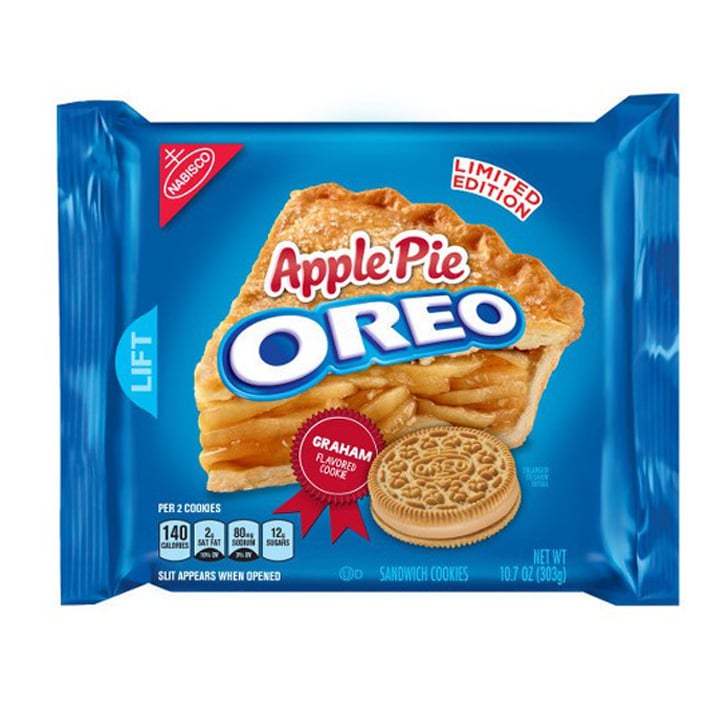 Best: Apple Pie
We're not saying that an Apple Pie Oreo beats a slice of homemade apple pie, but it's a pretty close second. Oreo totally nailed this nutmeg- and cinnamon-spiced filling, and these pie-inspired cookies are much better than the Blueberry Pie Oreos from last year.
06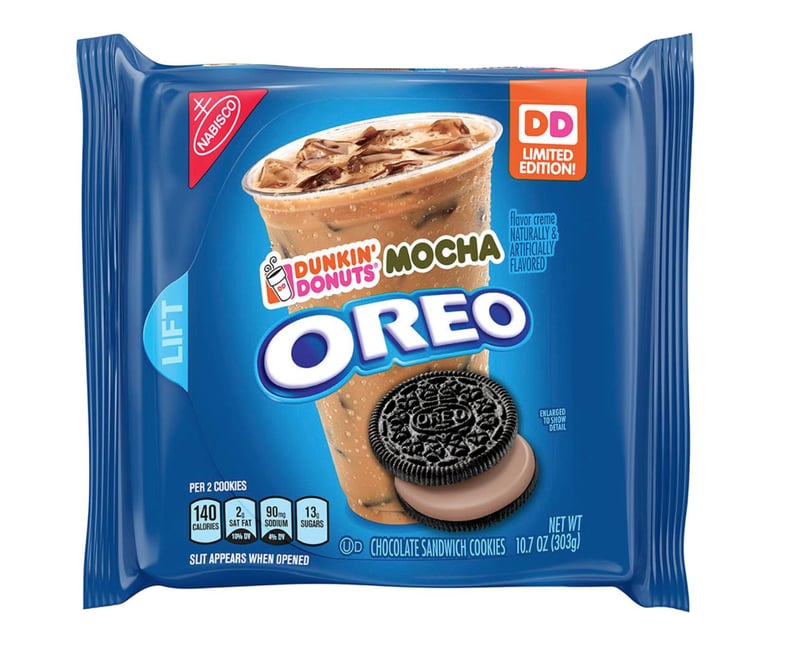 Best: Dunkin' Donuts Mocha
Two of the most beloved brands released an epic collaboration this year in the form of Dunkin' Donuts Mocha Oreos. We're hoping these stick around long enough for everyone to try them, because the combination of chocolate creme filling and coffee flavoring is completely addictive.
07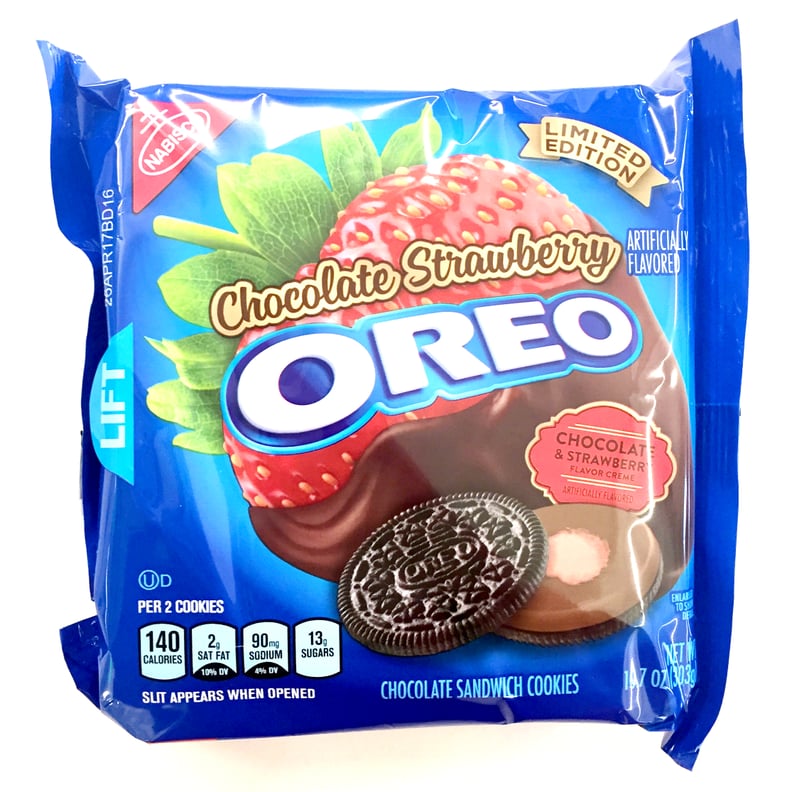 Worst: Chocolate Strawberry Oreos
We were excited to see if Chocolate Strawberry Oreos would eliminate the need to make homemade chocolate-covered strawberries for Valentine's Day. Turns out, that wasn't the case. The artificially flavored strawberry filling gives off a perfumey scent as soon as you open the package, and it tastes just like it smells. These aren't the worst Oreos we've ever tried, but the chemical-like aftertaste means they're certainly not the best either.
08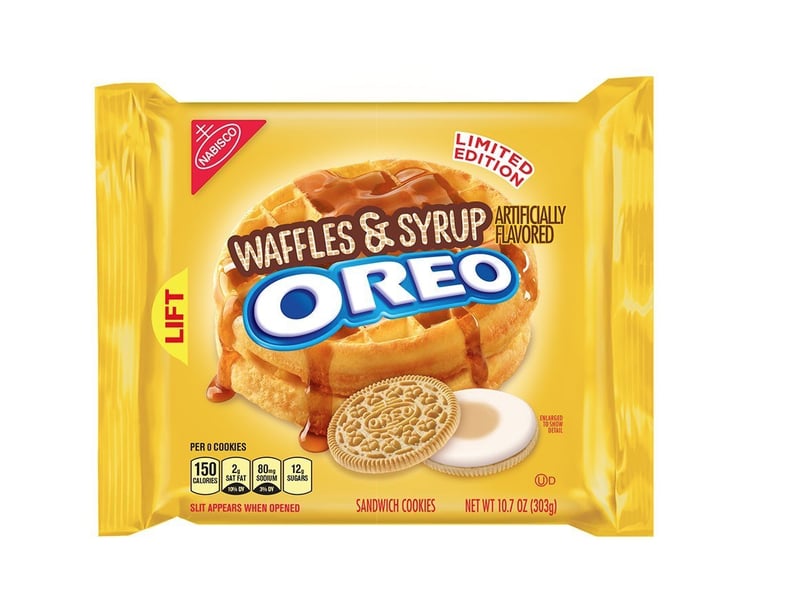 Worst: Waffles & Syrup
The weirdest Oreo flavor of 2017 hands down was Waffles & Syrup, and we can confirm it's pretty much the worst, too. The Oreos taste like artificial maple syrup and they don't have that buttery flavor we were hoping for, so it's safe to say these are worth skipping. But you can't win 'em all in the world of random Oreo flavors.