Blue Apron Is Selling a Thanksgiving Box with a Full Feast
Blue Apron Introduces Its First-Ever Thanksgiving Box to Make Your Holiday Cooking Easy This Year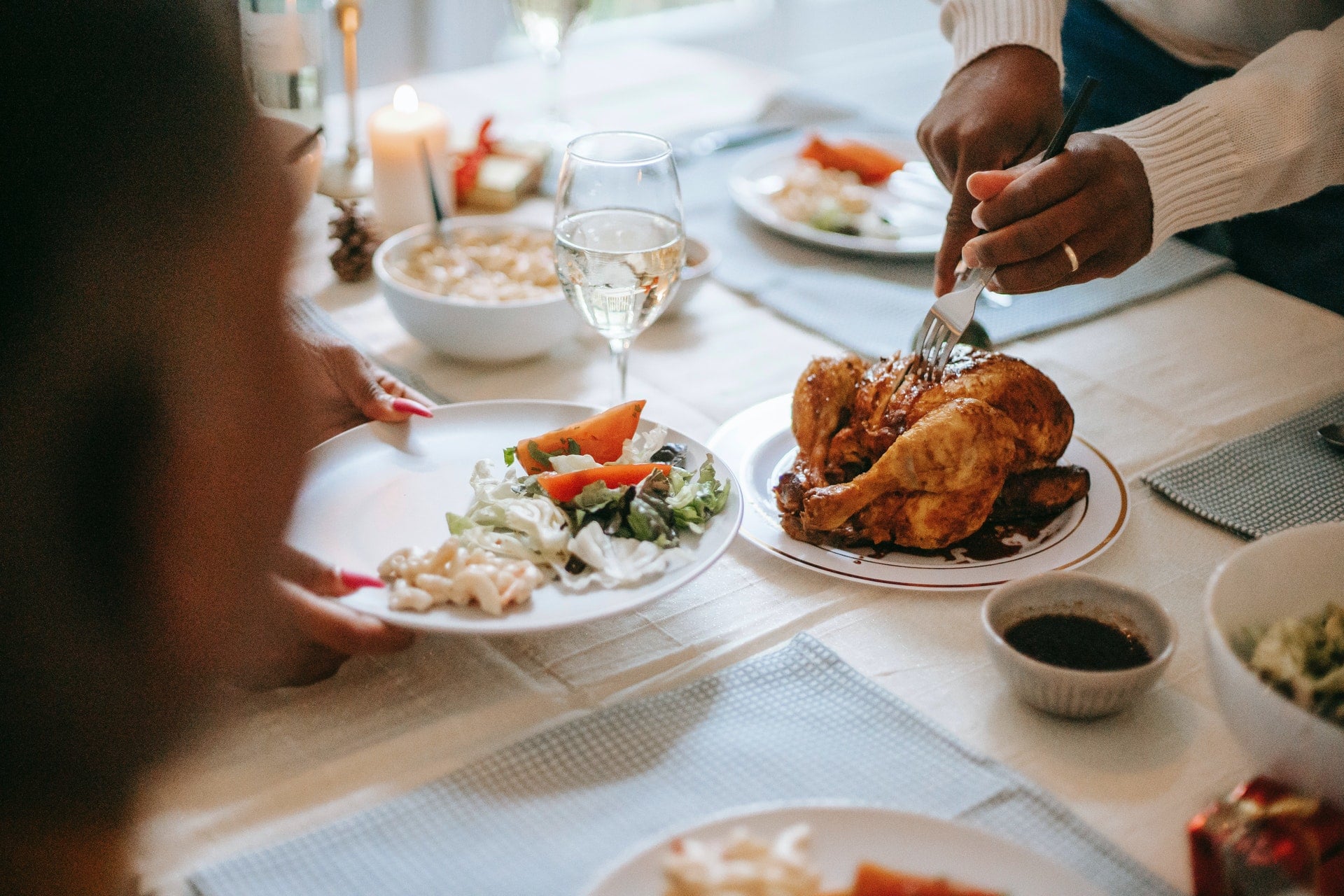 Juicy turkey baking in the oven; homemade cranberry sauce simmering on the stove; creamy mashed potatoes; flavorful green bean casserole; and flaky, buttery rolls just waiting to be devoured: Thanksgiving really is one of the best holidays! I would be lying if I said I wasn't going to miss my parents' and my grandparents' cooking this year (2020 strikes again and I won't be going home), but just because we aren't having a big family celebration doesn't mean we can't still enjoy a fantastic Thanksgiving feast. Thanks to the experts at Blue Apron, you can have an easy yet delicious meal when you order their first ever Thanksgiving box!
The Thanksgiving box includes recipes and ingredients designed by award-winning chef Edourado Jordan, and they're inspired by his southern heritage. Each box, which feeds six to eight people, will include a step-by-step guide on how to prepare and cook your meal, meaning you'll have more time to enjoy the day and spend less time stressing about the perfect meal.
You have two options: order the full turkey dinner or just grab mix-and-match dishes. The full Thanksgiving dinner ($135) includes a spice-roasted turkey with sage gravy and cranberry relish, cheddar mashed potatoes, cheesy cornbread pudding, ginger-honey glazed carrots, braised collard greens, and a maple-peanut apple and persimmon crumble. The mix-and-match dishes include a premium spiced-rubbed pork roast with sage gravy, cranberry relish, and cheddar mashed potatoes ($70), as well as optional side dish add-ons like ginger-honey glazed carrots, braised collard greens, and the maple-peanut apple and persimmon crumble. You can also order the Holiday Feast Favorites ($60) for a six-pack of chef-selected wines designed to go perfectly with your holiday meal.
John Adler, vice president of Culinary at Blue Apron, said in a company press release, "Thanksgiving is going to be different for many families this year, and we're happy to join them in the kitchen by creating a one-stop shop to make their entire holiday feast a little easier. Building upon positive reactions to our dessert offering last year, we wanted to give our home cooks more Thanksgiving options, especially as some people may find themselves playing different roles, either as a first-time host or just cooking for themselves."
Whether this is your first year cooking Thanksgiving or you just want to try something stress-free, the Blue Apron Thanksgiving box is definitely the way to go.