It's clearly more than just tea that Lady Whistledown is spilling in her gossip column. The London high society that serves as the subject of the Bridgerton narrator's commentary is shrouded in an unassuming amount of scandal, power struggle, and seduction. At the heart of it all, of course, is the Bridgerton family constantly playing with the boundaries of proper social etiquette through every one of their relationships. It'll "most ardently" take a cocktail or two to keep up with all the drama and romance in this Netflix show. From The Dirty Duke Martini to The Debutante Daiquiri, we've renamed 10 drinks into delicious Bridgerton-themed cocktails that are sure to be deemed as "flawless, my dear" by Queen Charlotte herself. Keep reading to see them all now before you, let's be honest, rewatch Bridgerton again.
01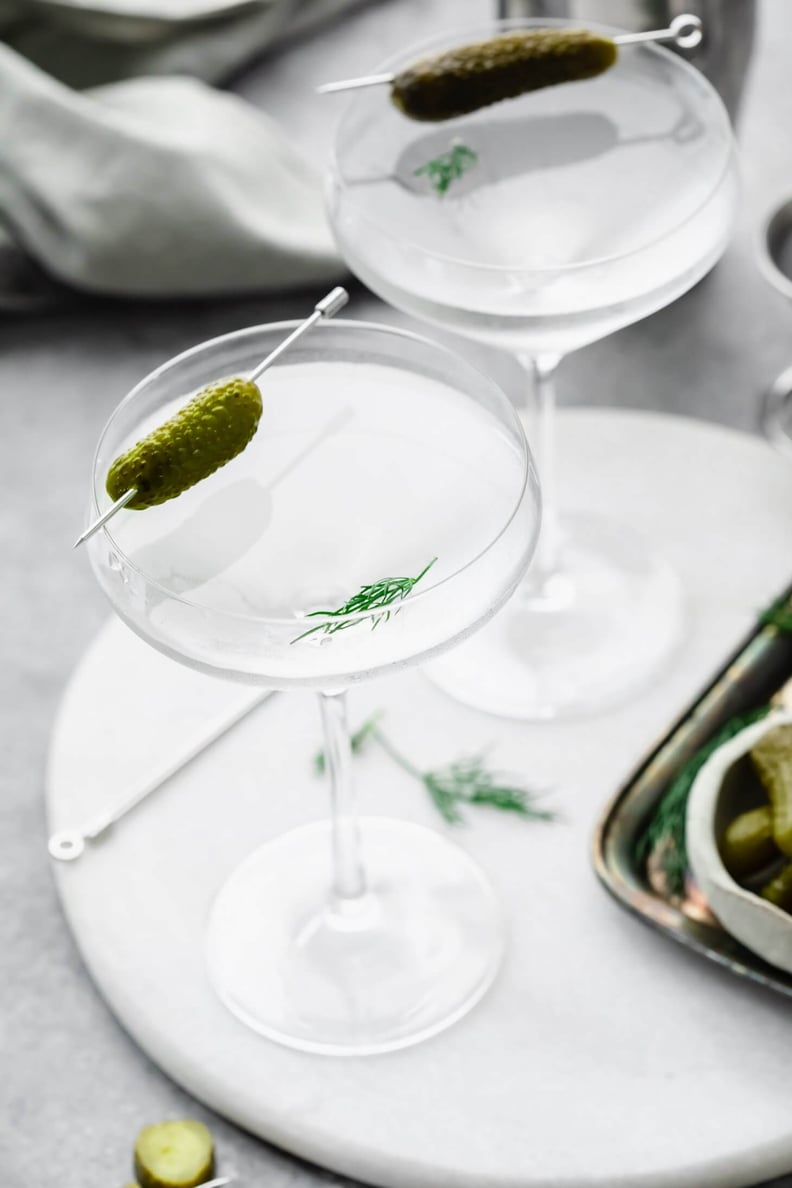 The Dirty Duke Martini
This dirty martini is inspired by the Duke of Hastings, who is considered one of the most eligible bachelors in London. While martinis are traditionally made "dirty" with a splash of olive brine, this one uses pickle brine instead.
Get the recipe: dill pickle vodka martini
02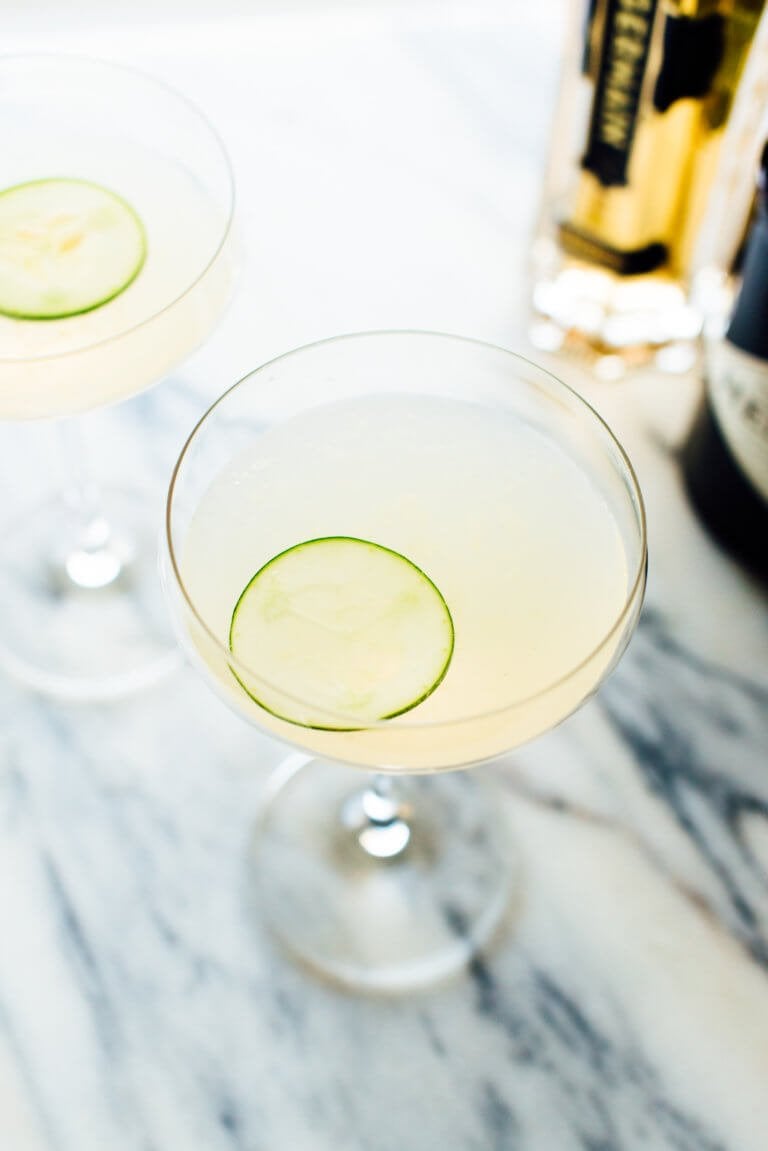 Lady Whistledown's Gossipy Gimlet
Inspired by the sharp-tongued Lady Whistledown, this gimlet is made with vodka and elderberry-infused St. Germain, which is characteristically less sweet than a typical liqueur. Its complementary lime and cucumber flavors are as refreshing as Lady Whistledown's gossipy take on aristocratic society.
Get the recipe: cucumber elderflower gimlet
03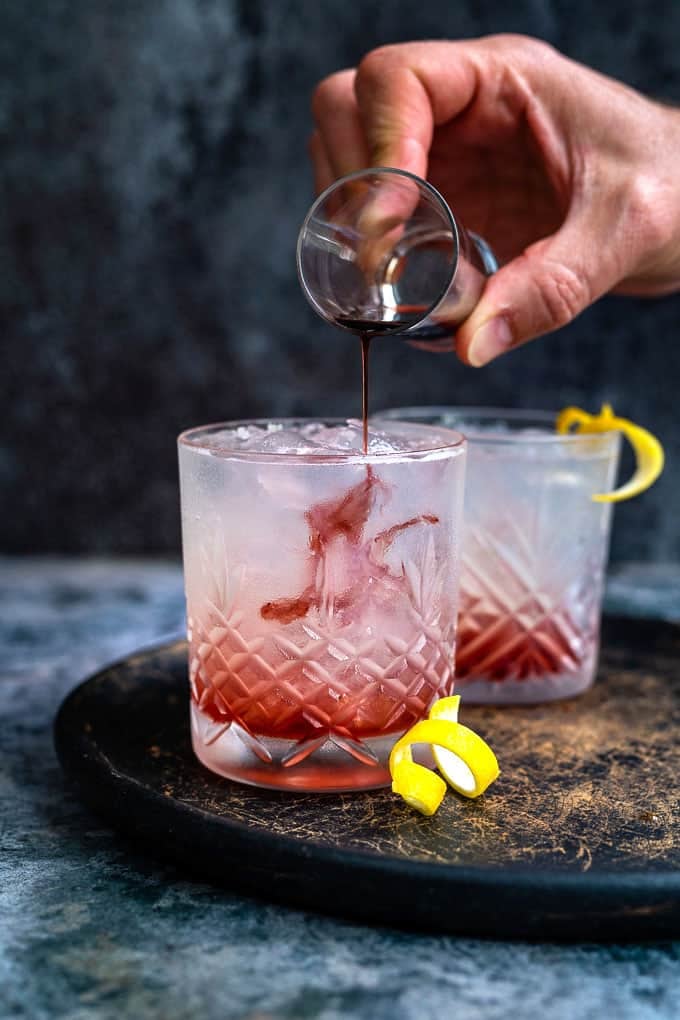 The Bridgerton Brother Bramble
This four-ingredient bramble is inspired by the four Bridgerton brothers, Anthony, Benedict, Colin, and Gregory. Gin, Crème de Mûre, sugar syrup, and lemon juice are all it takes to make this delicious cocktail.
Get the recipe: gin bramble
04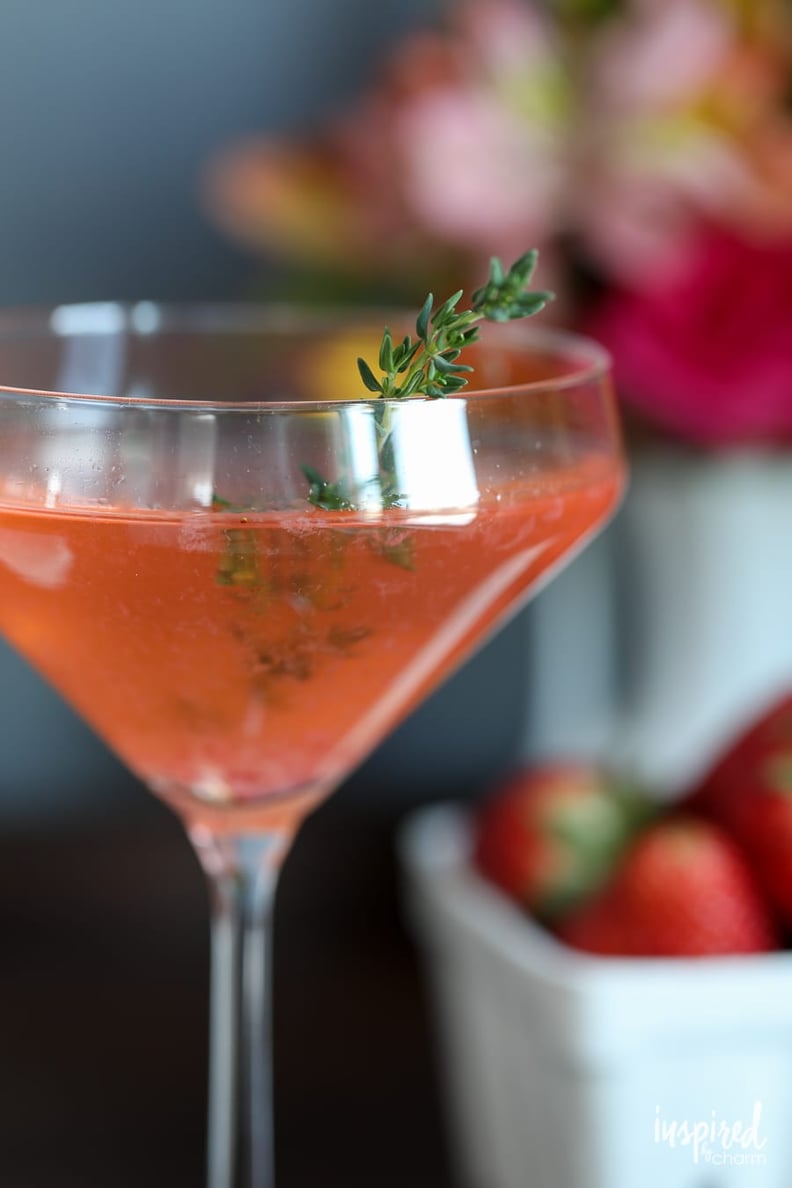 The Featherington Flirtini
As they embark on their husband search during the 1813 social season, the three Featherington daughters are encouraged by their baroness mother to be bold yet demure in their flirtations, much like the strawberry and thyme flavor combination in this martini.
Get the recipe: strawberry thyme martini
05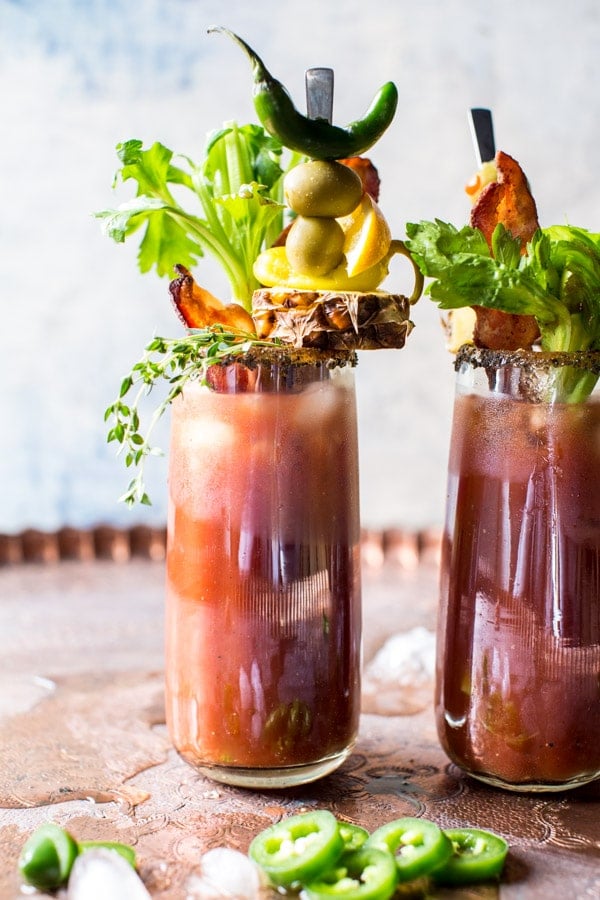 The Bloody Marina
The Bloody Marina (or more accurately, the Non-Bloody Marina) is inspired by the seventh episode of Bridgerton, in which Marina realizes she must be pregnant. This cocktail is so packed with flavor and spice that you won't miss the alcohol if you decide to make it a virgin.
Get the recipe: jalapeño Bloody Mary

06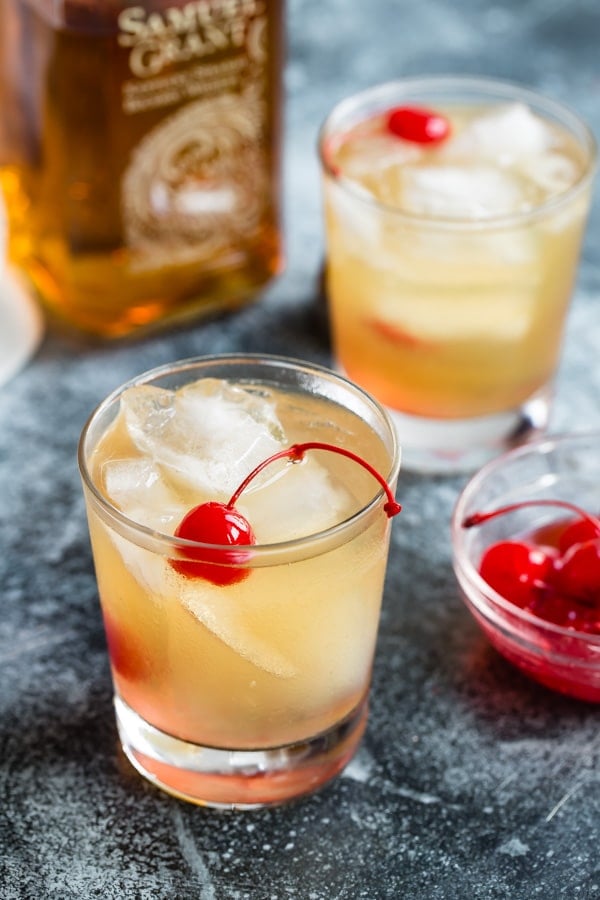 The Viscount Whiskey Sour Scandal
This whiskey sour is inspired by Viscount Anthony Bridgerton, whose scandalous affair with Siena Rosso left a sour taste in his mother's mouth — as sour as the lemon and lime in this classic cocktail.
Get the recipe: whiskey sour
07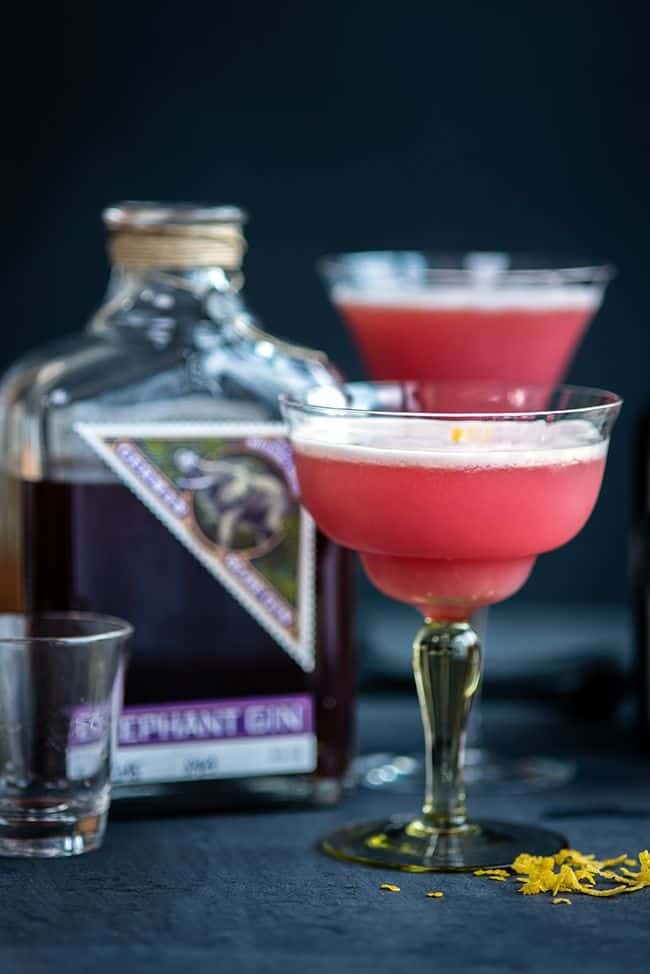 The Pink Lady Danbury
This pink lady is a sweet yet deceptively strong cocktail, much like Lady Danbury and her relationship with the Duke of Hastings.
Get the recipe: sloe gin pink lady
08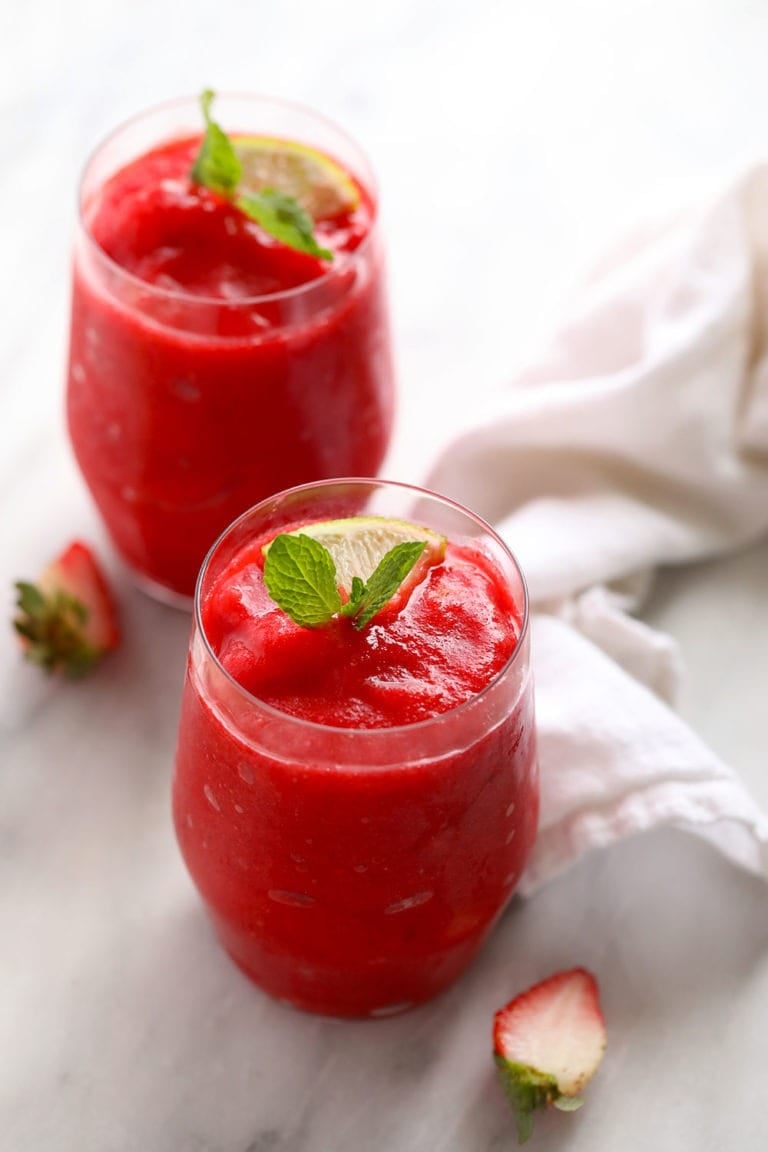 The Debutante Daiquiri
Young debutante Daphne Bridgerton is the obvious inspiration for this irresistible strawberry-honey-lime daiquiri, its romantic red color mirroring Daphne's intensity and passion.
Get the recipe: strawberry daiquiri
09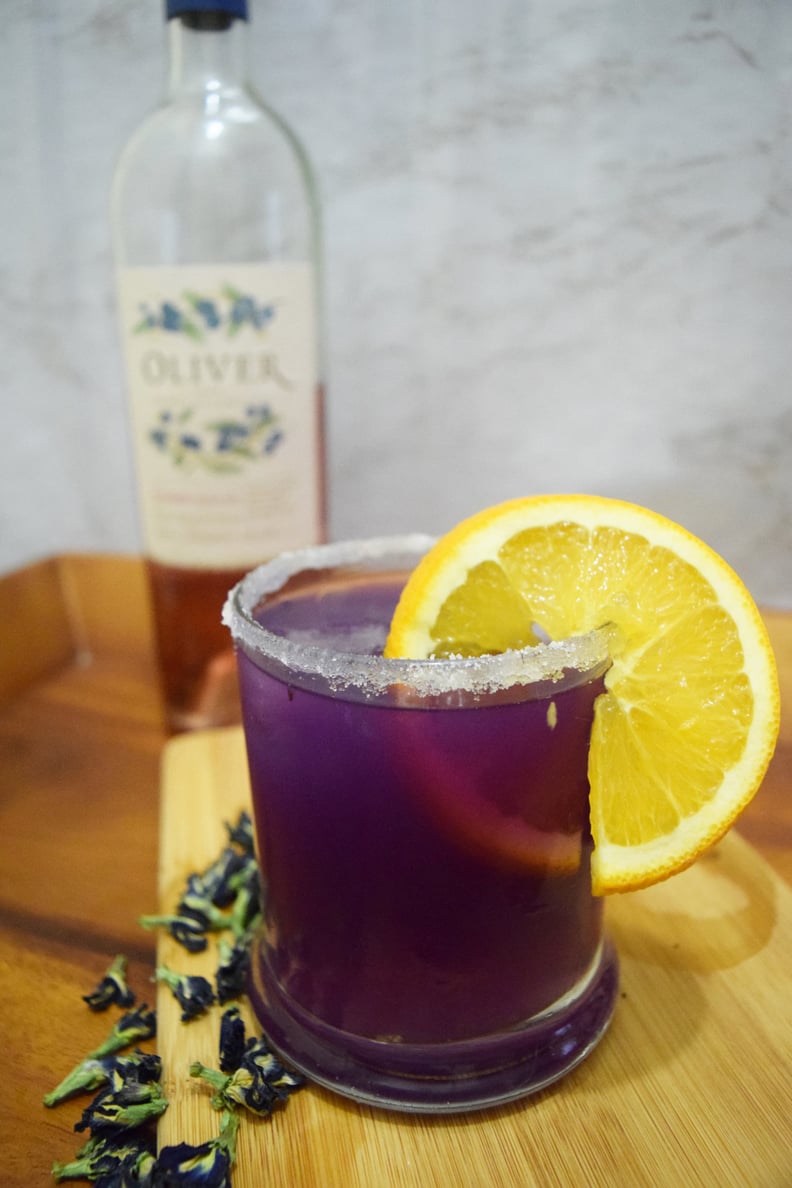 The Viscountess Violet Moscato
Blueberry moscato and butterfly pea flowers give this cocktail it's beautiful violet color, a fitting drink for the Bridgerton matriarch. The subtle earthy flavor of the butterfly pea flowers are a perfect match for the down-to-earth viscountess.
Get the recipe: color-changing moscato
10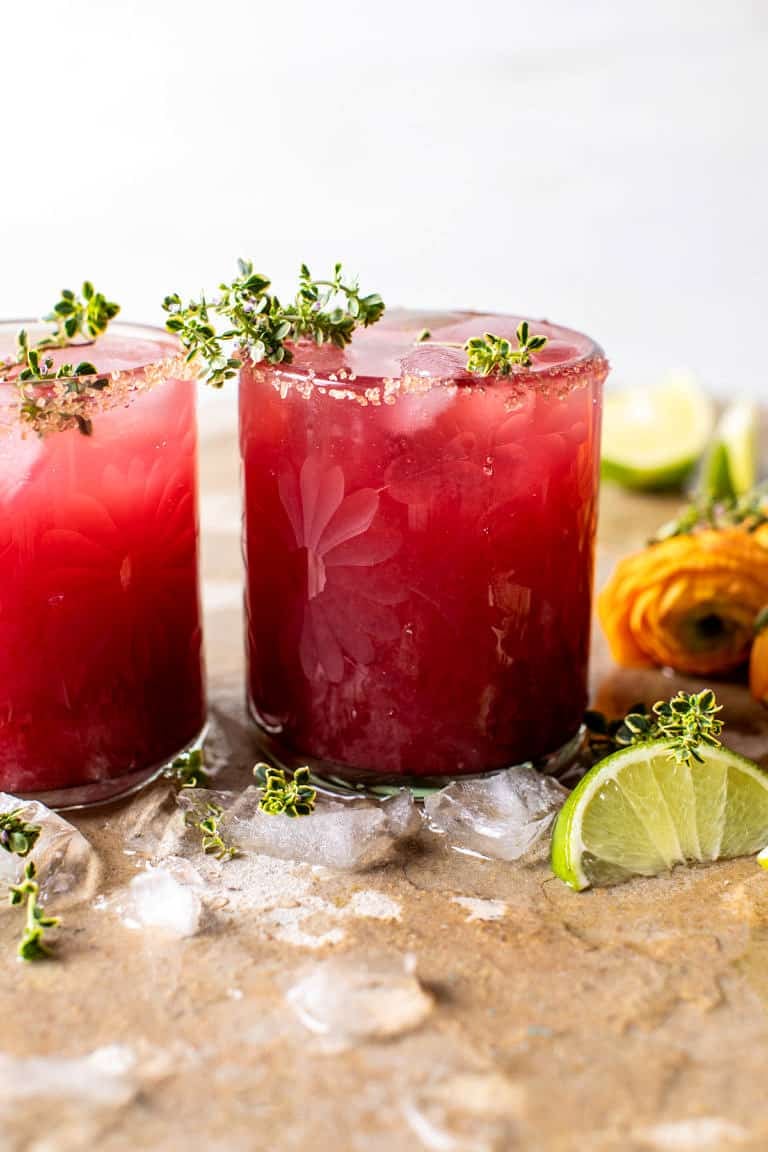 Simon Basset's Tongue-Tied Mai Tai
For as often as Simon leaves Daphne tongue-tied, this fruity and flavorful Mai Tai will leave you reaching for another glass. The combination of hibiscus, orange, and rum is as fun and exciting as Simon and Daphne's whirlwind courtship.
Get the recipe: orange hibiscus mai tai