Crispy Soyaki Tofu Bowl Recipe with Photos
Looking to Upgrade Your Meatless Meal? Try This Soyaki Crispy Tofu Bowl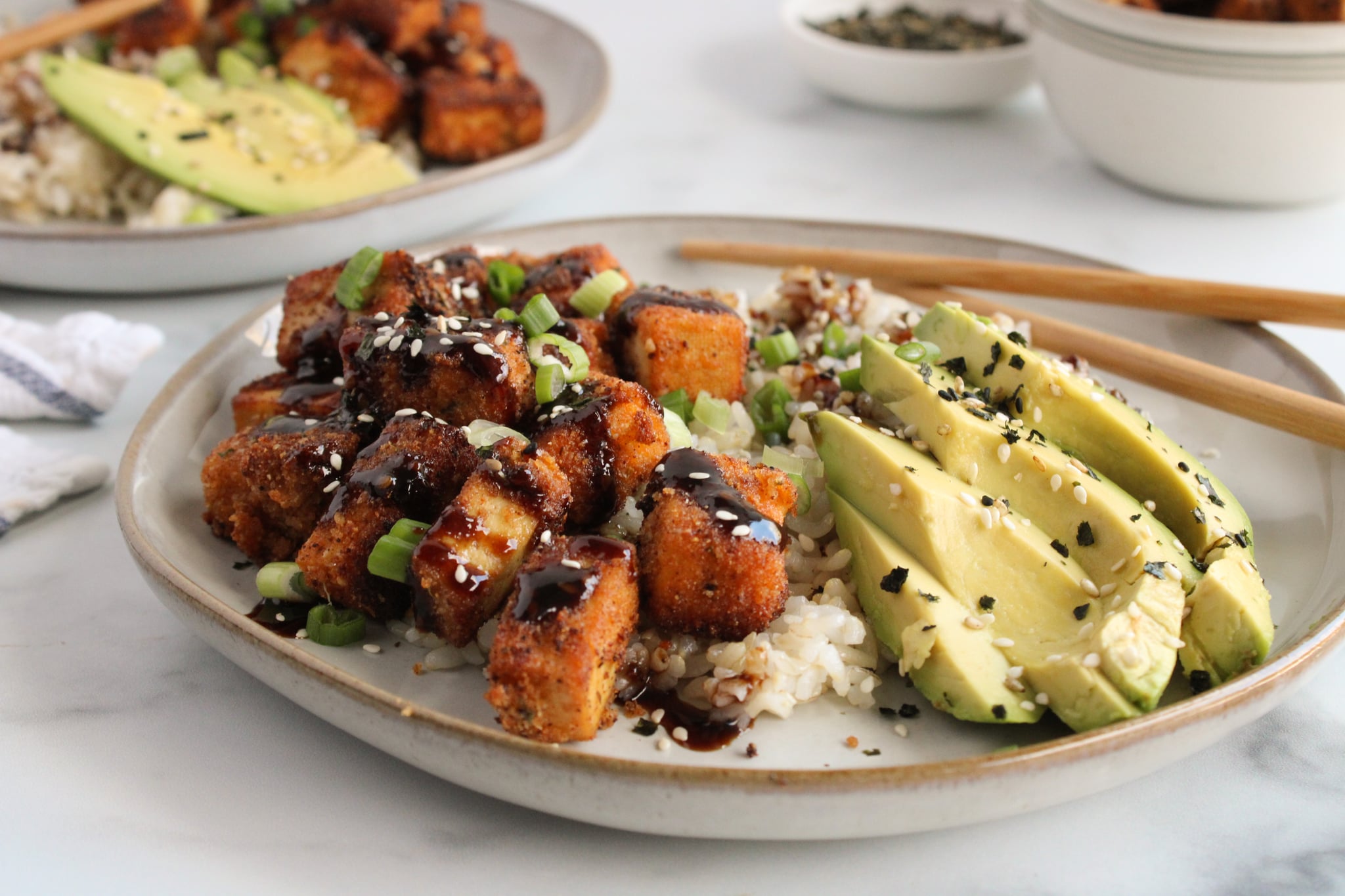 I'm always looking for ways to spice up my weekly meal rotation with new dishes that are quick, easy, and pack a serious punch of deliciousness. I usually plan my meals on Sundays and prep a few things to make my life easier throughout the week, and this crispy tofu bowl is a great option that takes only 20 minutes to whip up. The bulk of your time will be spent preparing your tofu because I use pre-cooked frozen brown rice to make this meal even simpler.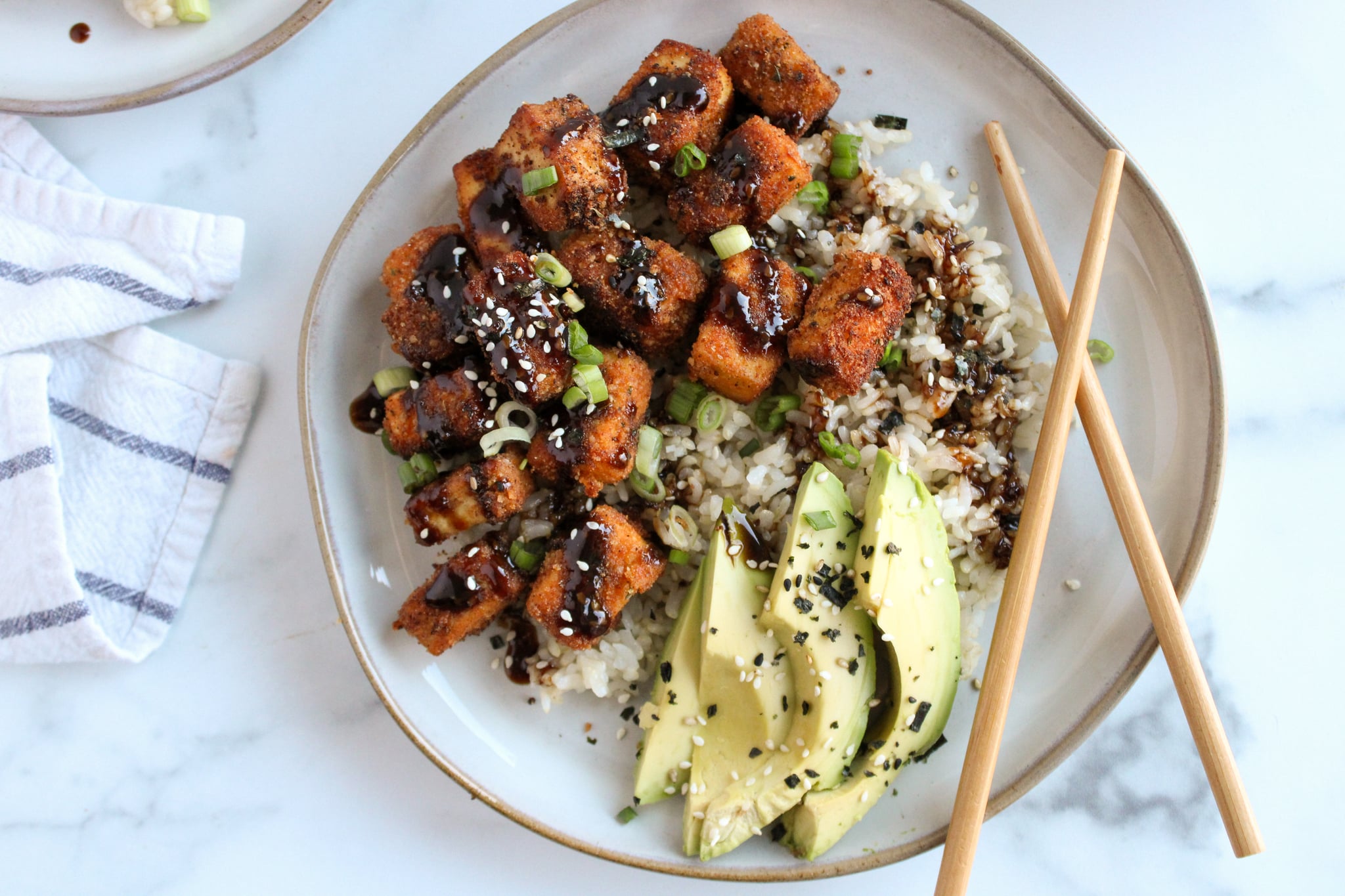 Fun fact: before creating this recipe, I had never cooked or eaten tofu. I was inspired to come up with this dish after hours of scrolling through Pinterest and I decided to pick up some tofu at the market and wing it! The risk really paid off because this is easily one of my favorite recipes to date.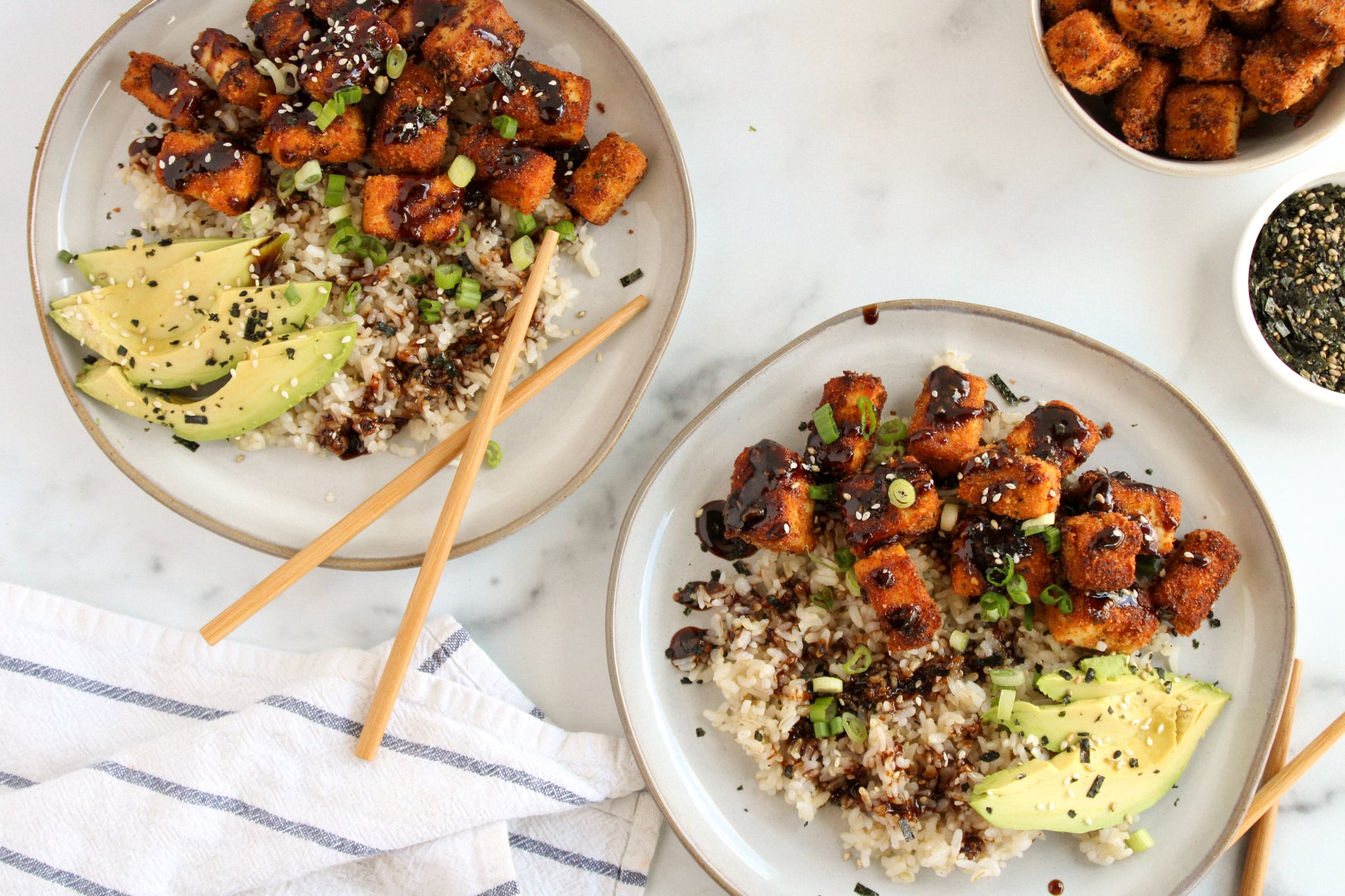 When preparing your tofu, I recommend cubing it into bite-sized pieces. This makes it easier to eat (whether with chop sticks or a fork) and is perfect for a quick reheat and eat on the go. To make the oh-so-delicious glaze for this dish, I used the Trader Joe's Soyaki sauce/marinade, but if you don't have that or can't find it at your local Trader Joe's, don't worry, as you can easily remake this marinade with a few things you may already have in your pantry. Mix together two-and-a-half tablespoons soy sauce, two-and-a-half tablespoons terriyaki sauce, and two teaspoons sesame oil with a whisk for a few minutes until completely combined. Finish it off by adding in a sprinkle of sesame seeds and you're good to go.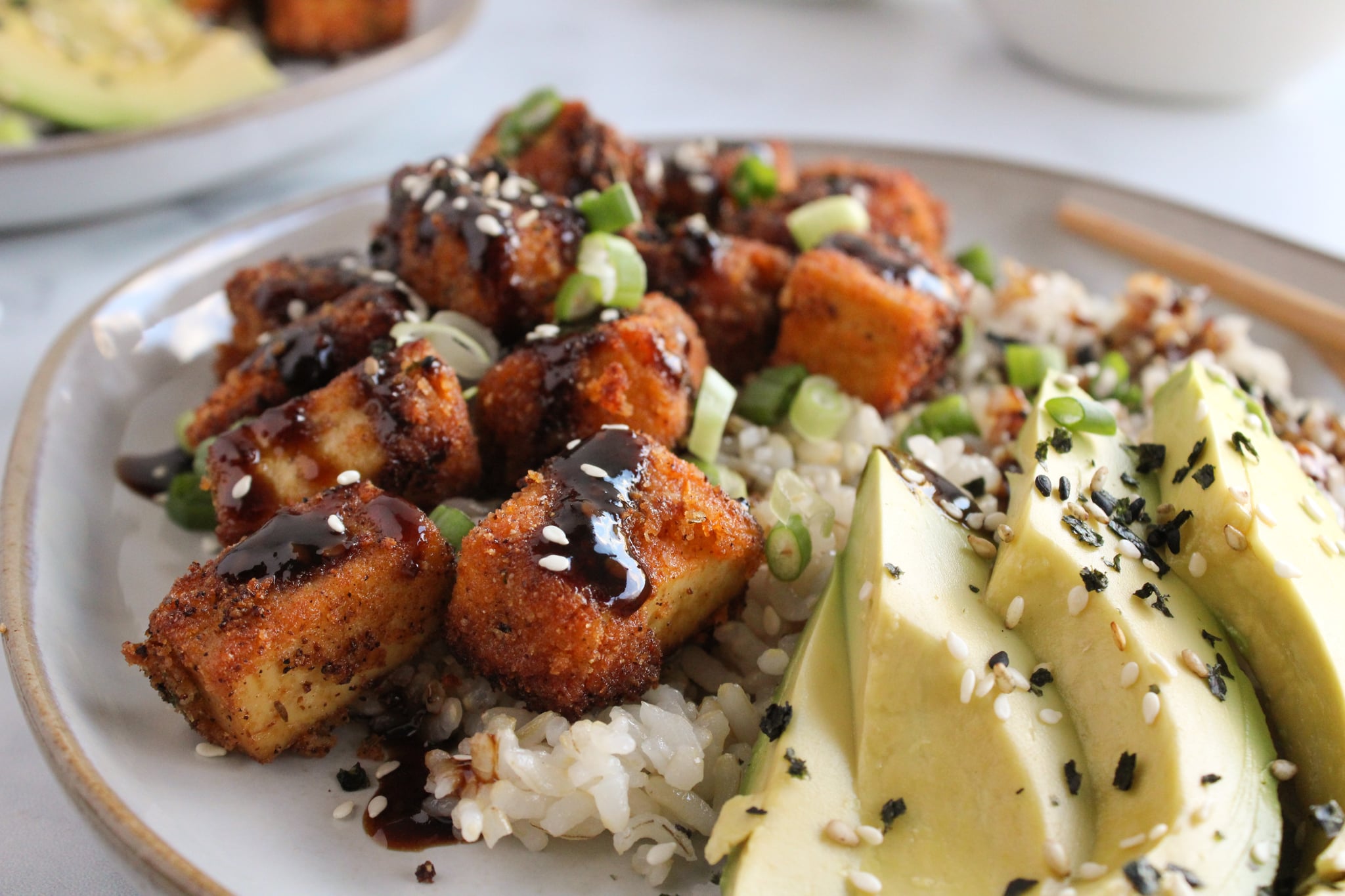 Soyaki Crispy Tofu Bowl
Original Recipe by Taylor Celentano
Notes
If you dont have the "Soyaki" sauce/marinade from Trader Joe's, here's a simple way to replicate it:
2 1/2 tablespoons soy sauce
2 1/2 tablespoons teriyaki sauce
2 teaspoons sesame oil
Sprinkle of sesame seeds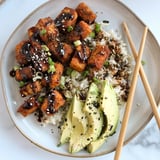 Ingredients
3-4 tablespoons of avocado oil
2 squares of tofu
1 egg
1-1 1/2 cups breadcrumbs
1 tablespoon onion powder
1 tablespoon garlic powder
1 teaspoon red chili flakes (optional)
1-2 cups brown rice (any rice works)
1 avocado
1/3 cup soyaki marinade
2-3 cloves minced garlic
2 tablespoons balsamic glaze
Sesame seeds + Nori Furkaki (optional)
Chopped Green onion (optional)
Directions
Cube your tofu, scramble your egg, and mix your seasonings and breadcrumbs together.
Coat your tofu cubes in your egg wash and then coat in your breadcrumbs.
Heat your avocado oil and toss your tofu in once the oil is hot. Let fry on for 3-4 minutes on each side, making sure to flip your cubes around to cook evenly on each side.
In a small sauce pan, heat 1/2 tablespoon olive oil and add your garlic for 2-3 minutes. Then add in your soyaki and balsamic glaze mix and let simmer on medium heat for 5-7 minutes until thickened.
Plate your rice, pile on some fried tofu, slice up some fresh avocado and drizzle your soyaki glaze and top with a sprinkle of sesame seeds or nori furkaki seasoning + chopped green onion.
Information
Category

Main Dishes, Tofu

Yield

4 servings

Prep Time

10 minutes

Cook Time

10 minutes

Total Time

19 minutes, 59 seconds