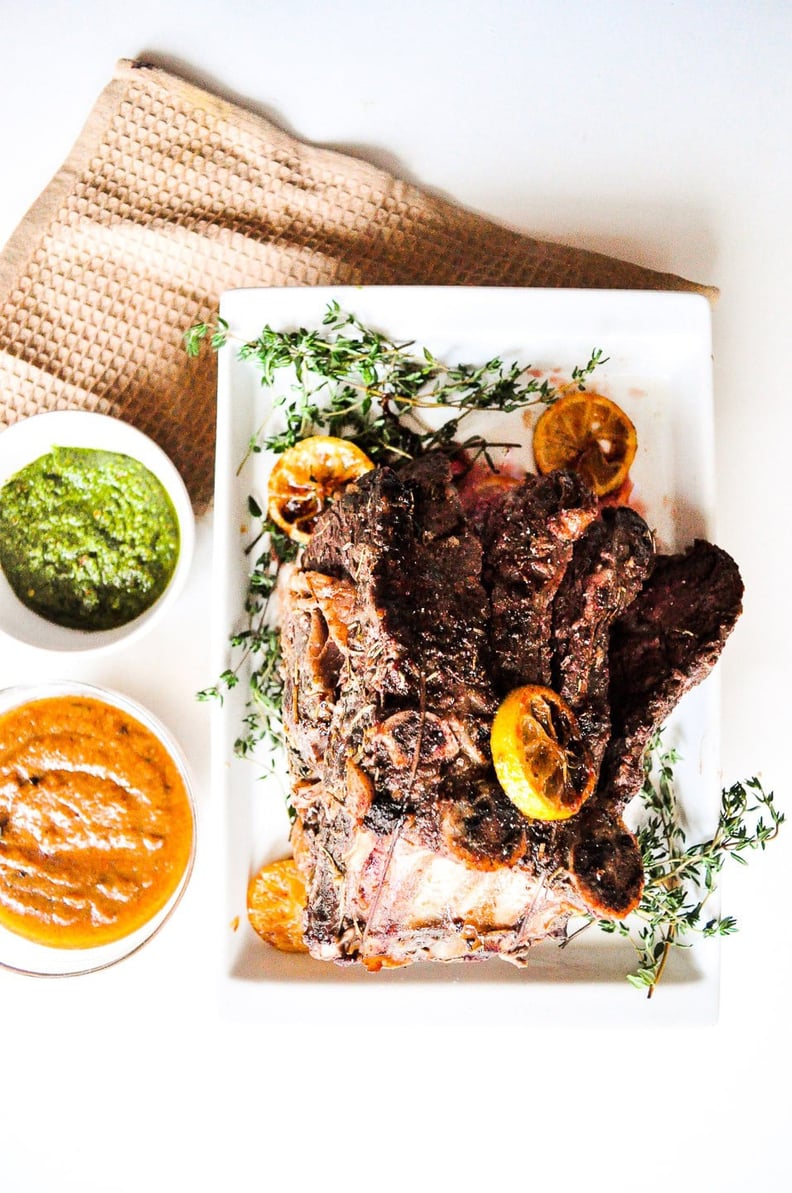 POPSUGAR Photography | Hajar Larbah
POPSUGAR Photography | Hajar Larbah
Cooking for a group of people can be stressful. You have to consider different dietary requirements and preferences, and of course the occasional picky eater. Not to mention, cooking for a dinner party can be quite a time commitment. So next time you want to prepare a meal that's easy to make, doesn't require much of a time commitment, and will be sure to please even the pickiest eaters, this is the recipe to choose. A roast is guaranteed to impress your guests, and even though this one looks like it takes a lot of effort to make, it's actually pretty simple. But don't worry, we'll let your dinner guests continue to think you spent hours in the kitchen.
This prime-rib roast is warm and comforting, especially with some roasted potatoes on the side. The best part about this recipe, though, is it can all be made in an Instant Pot. Instead of taking hours, this garlicky, buttery, herbed roast only takes around an hour to make, and tastes delicious! So get ready to impress your guests, and yourself, with this deceptively simple recipe.
— Additional reporting by Kelsey Hurwitz
01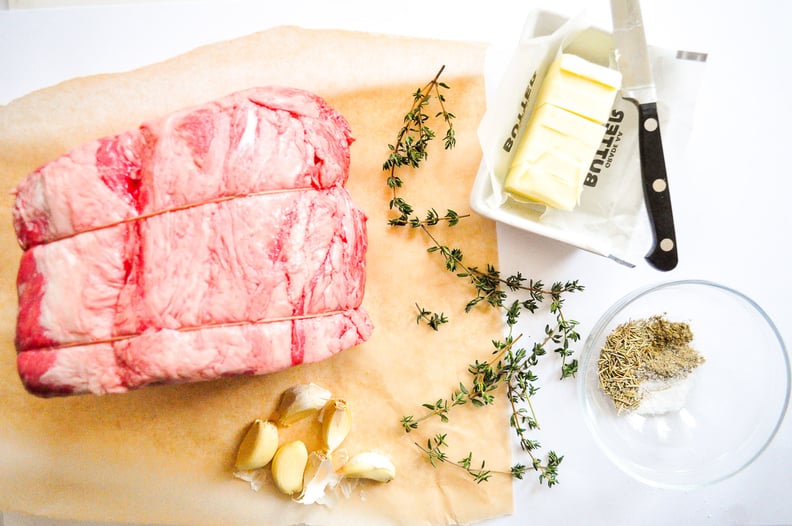 Gather Your Ingredients
Here is what you will need:
3-5 pounds prime rib (boned and tied)
1 stick salted butter, room temp
6 cloves garlic, minced
2 tablespoons rosemary
1 tablespoon fresh thyme
2 tablespoons oregano
1 teaspoon sage
1 tablespoon coarse black pepper
2 tablespoons salt
1 cup beef stock
02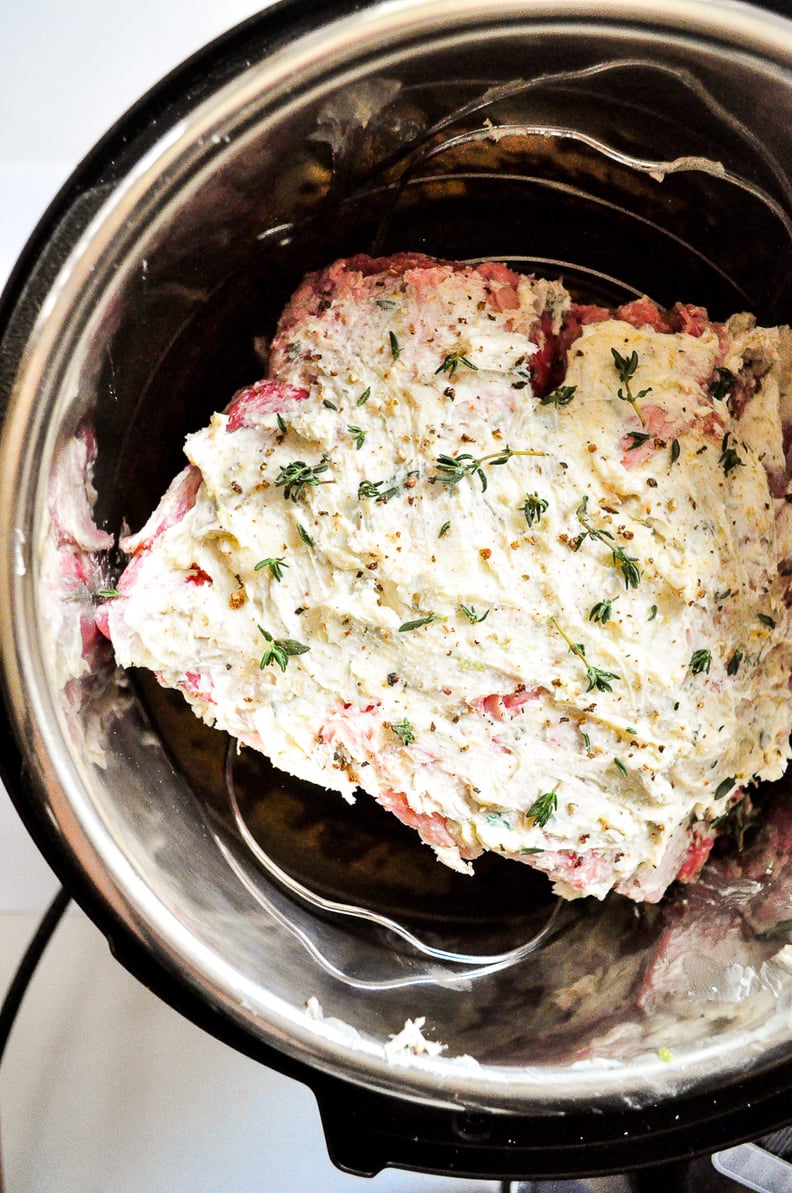 Rub Prime Rib in Seasoned Butter
In a small bowl, combine the butter with the spices until fully incorporated. Then, spread the butter evenly on all sides of the meat.
Pour in the beef stock at the bottom of your Instant Pot, and then lower the trivet into the pot and place your roast on top.
03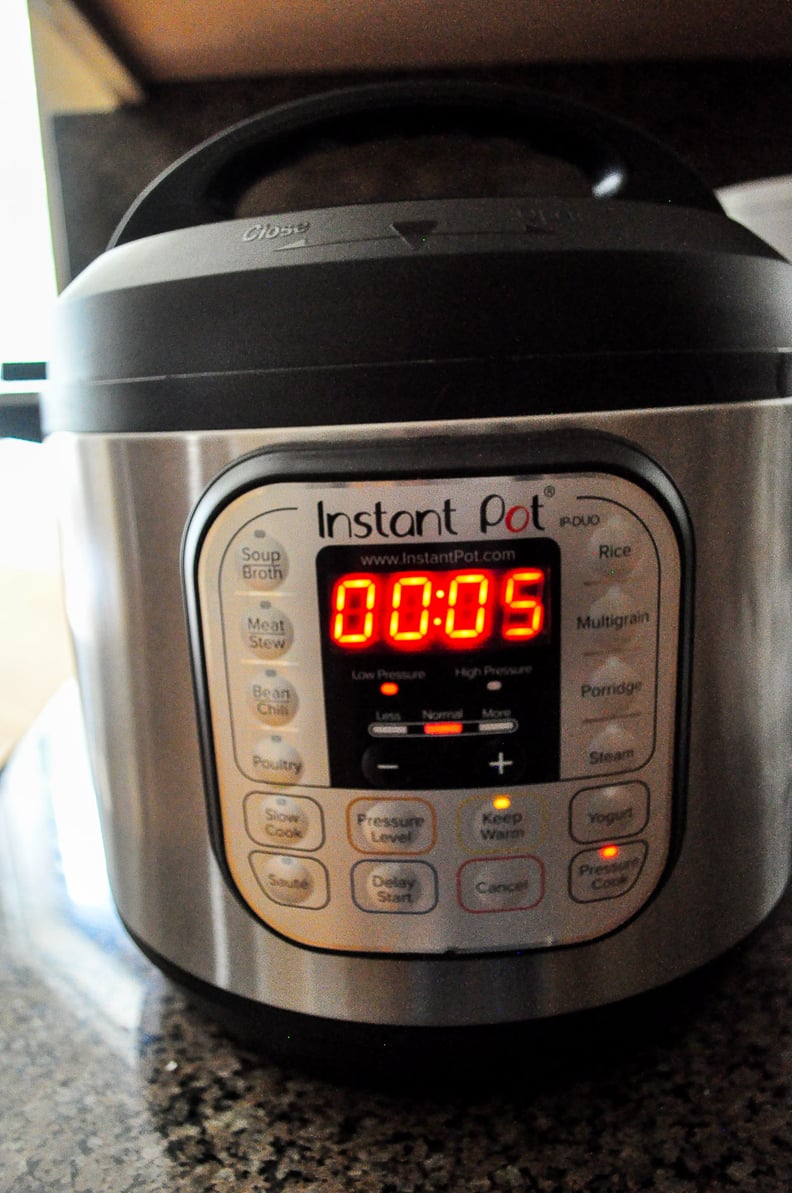 Cook the Roast
The best way to cook a roast is first under high heat or pressure for the first few minutes, and then a slow roast at a lower temperature for the rest of time. To do this, secure the lid and lock it with the pressure valve sealed. Cook on high pressure for 5 minutes, and after the time is up, keep it warm for 35 minutes. If you're looking for medium-rare meat that is mostly pink with a red center, aim for a temperature of around 135 degrees F.
04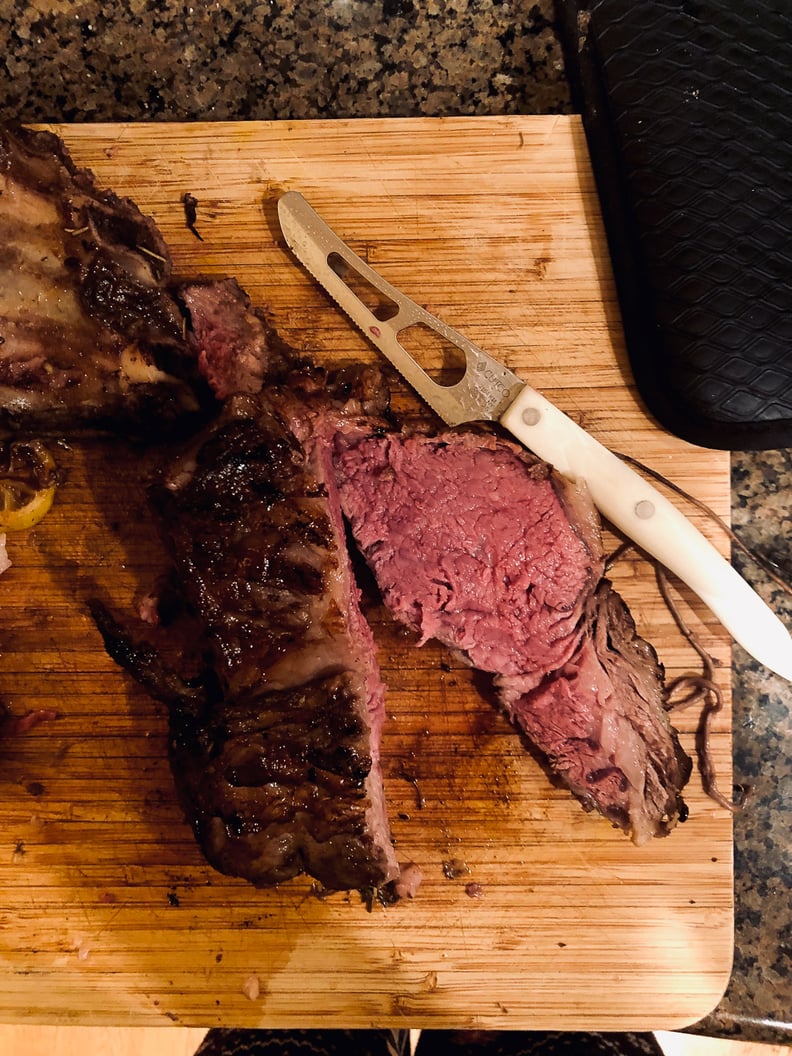 Resting Time
Once the roast is at the temperature you desire, remove it from the Instant Pot and allow it to rest for 20 minutes. This prevents all the juices from pouring out when you cut into it; the last thing you want is a dry roast. After you've allowed it to rest, you can untie the string and begin carving.
05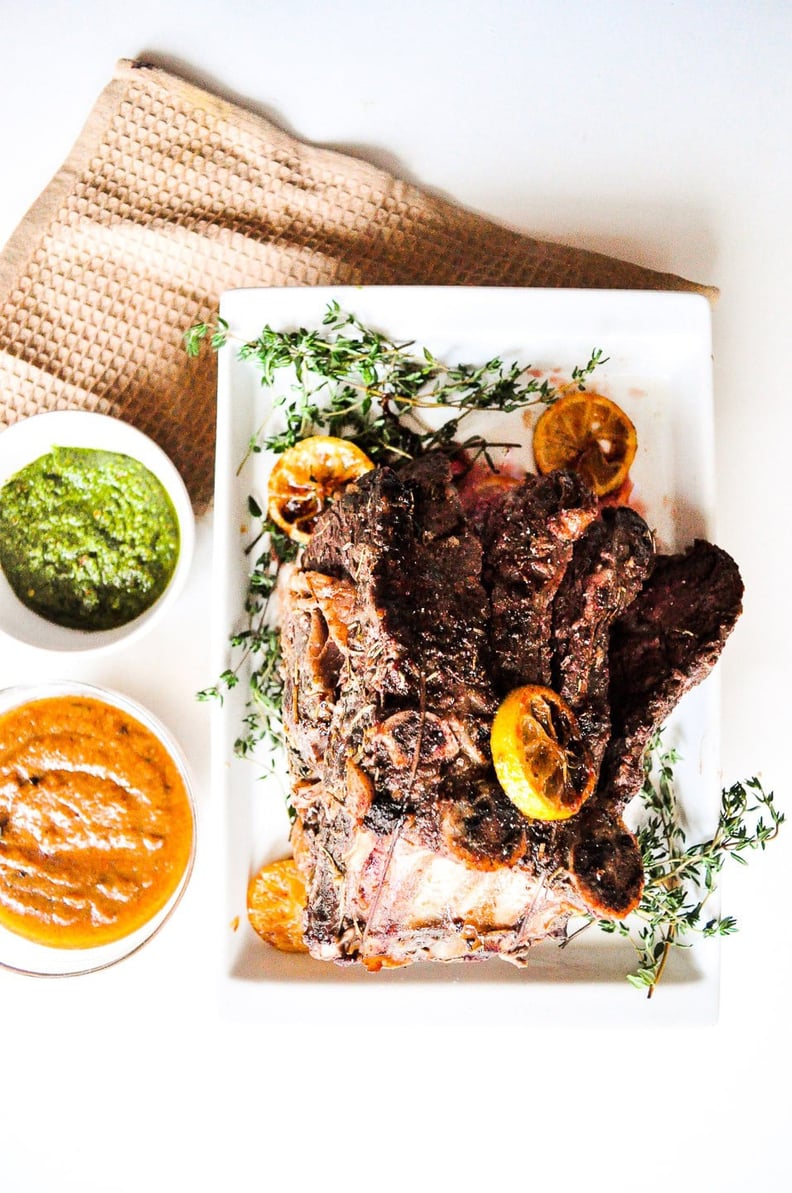 Serve
If you'd like to serve it with a gravy, just add two tablespoons of flour to the fat drippings in your Instant Pot and whisk together until you have a gravy consistency. Serve the prime rib whole or already cut into portions. Enjoy!
06