Roasted Acorn Squash With Maple Syrup Recipe
This Roasted Acorn Squash With Maple Syrup Is Basically Fall in a Pan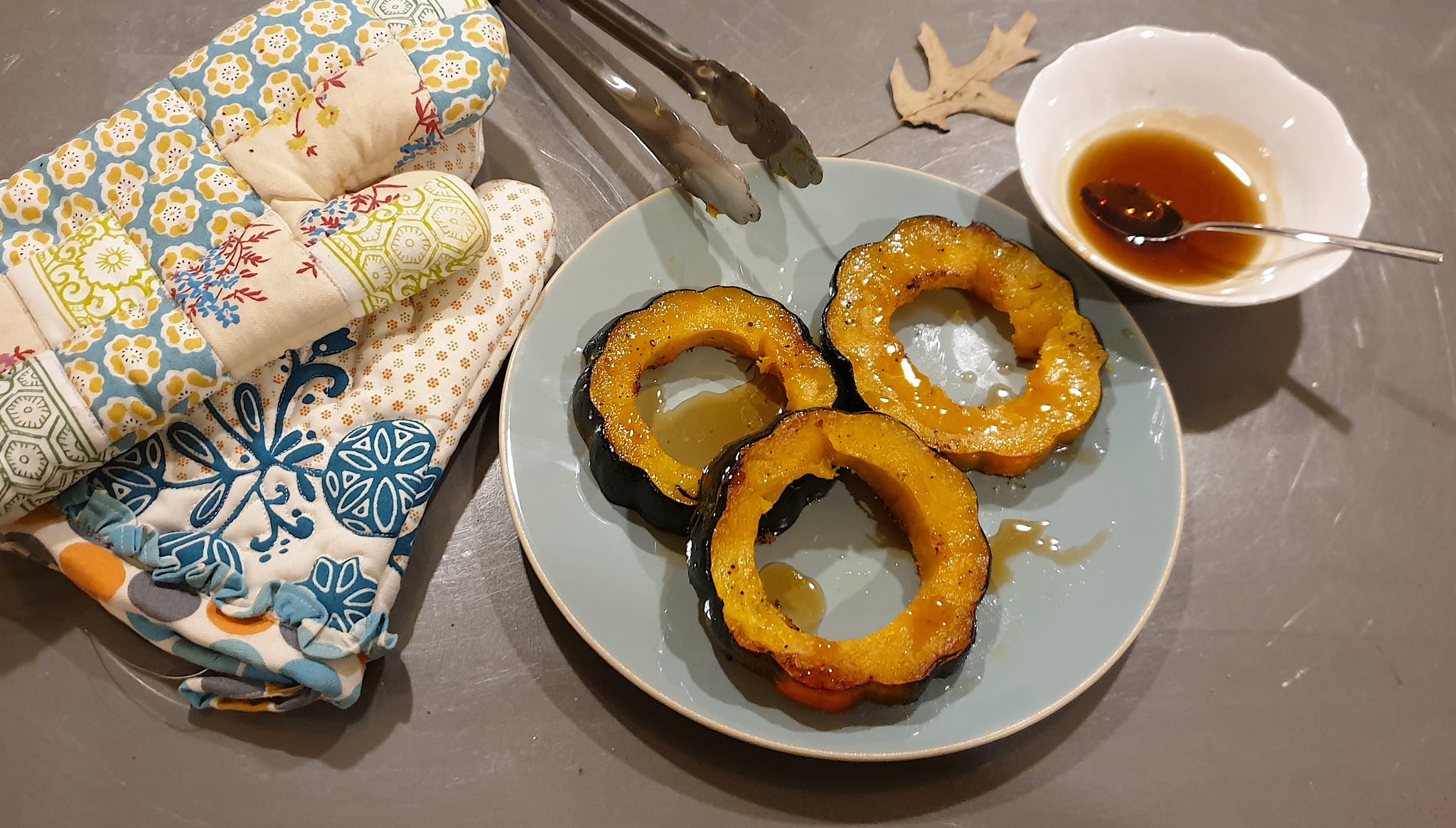 Of all the seasonal Fall gourds, acorn squash is arguably the most beautiful. But for some reason, I had mostly ignored what looked like a small, odd green pumpkin in the past.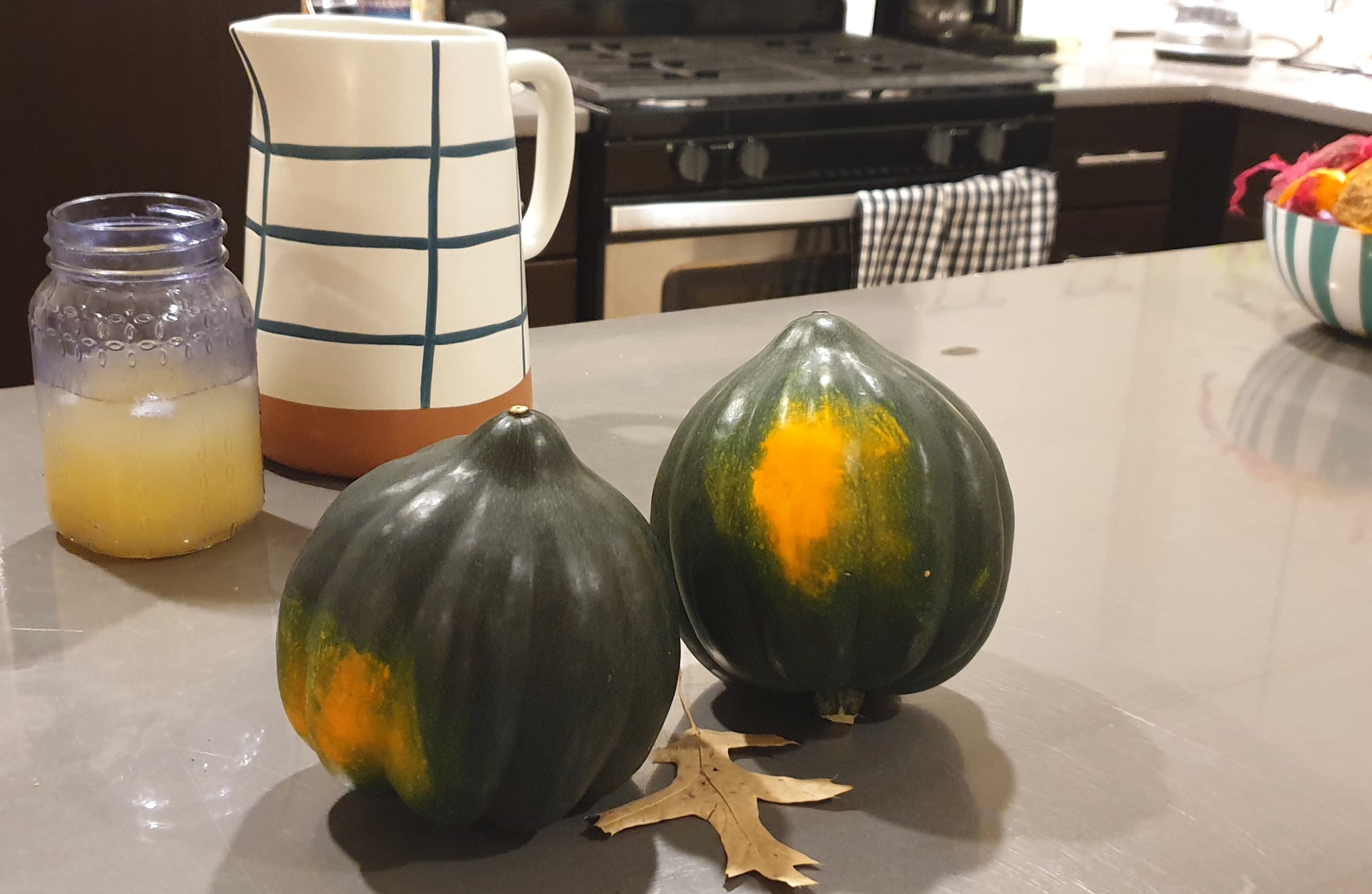 Then, one day while scrolling through Instagram, I saw a photo of flower-shaped squash slices that I never knew existed.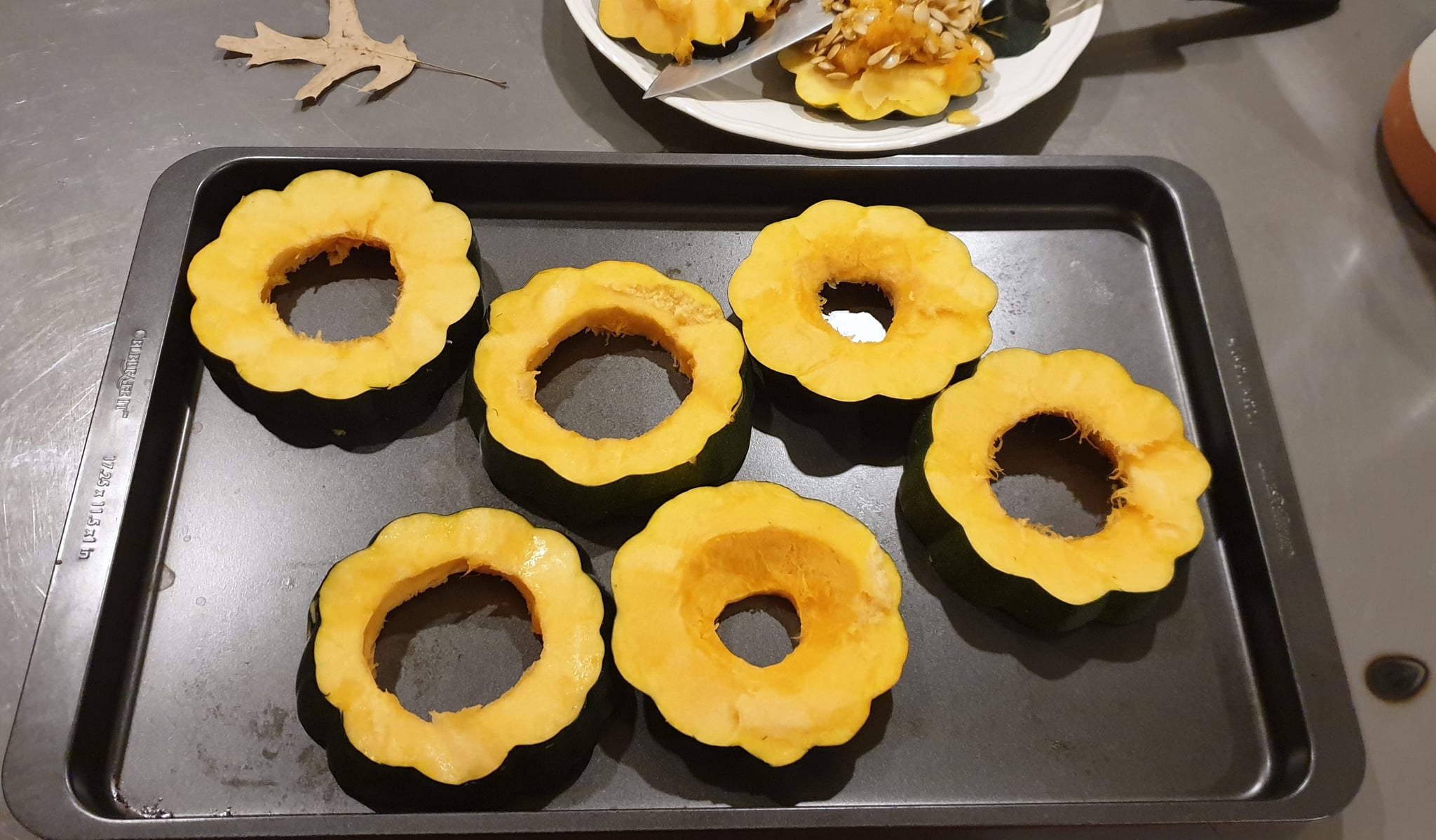 This was a revelation, and, after some investigation, I learned about the trick of slicing acorn squash across as rings rather than just in half from top to bottom. This is slightly harder to do and takes a few minutes of patience, but the result is so worth it. And over time, I developed this recipe to be just the right balance of roasted Fall comfort and sweetness.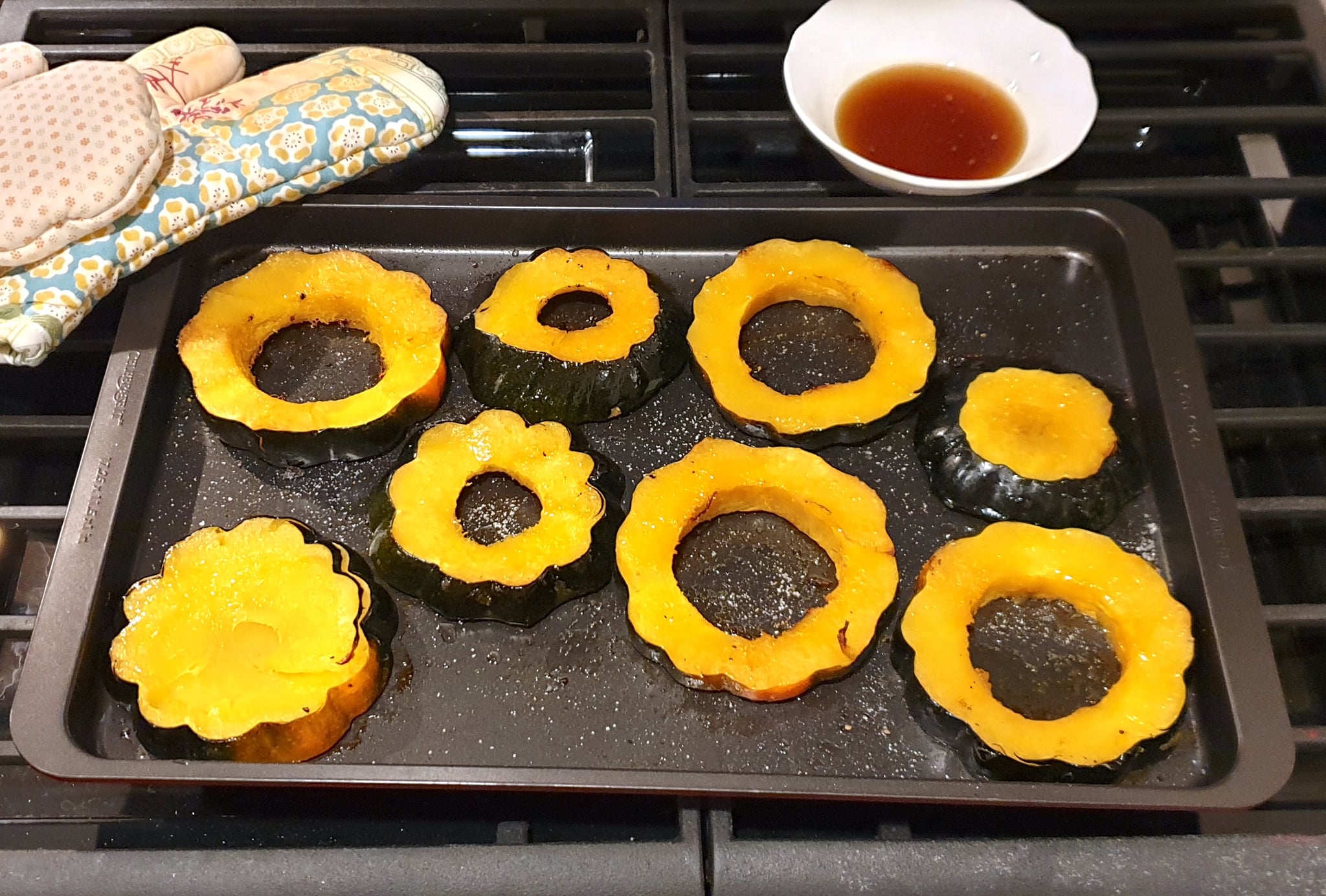 After slow-roasting the squash, you add a drizzle of warm maple syrup that takes the taste and texture to another level. With just four ingredients (plus salt and pepper for seasoning), this delicious recipe is so stunningly easy and results in a beautiful Fall plate.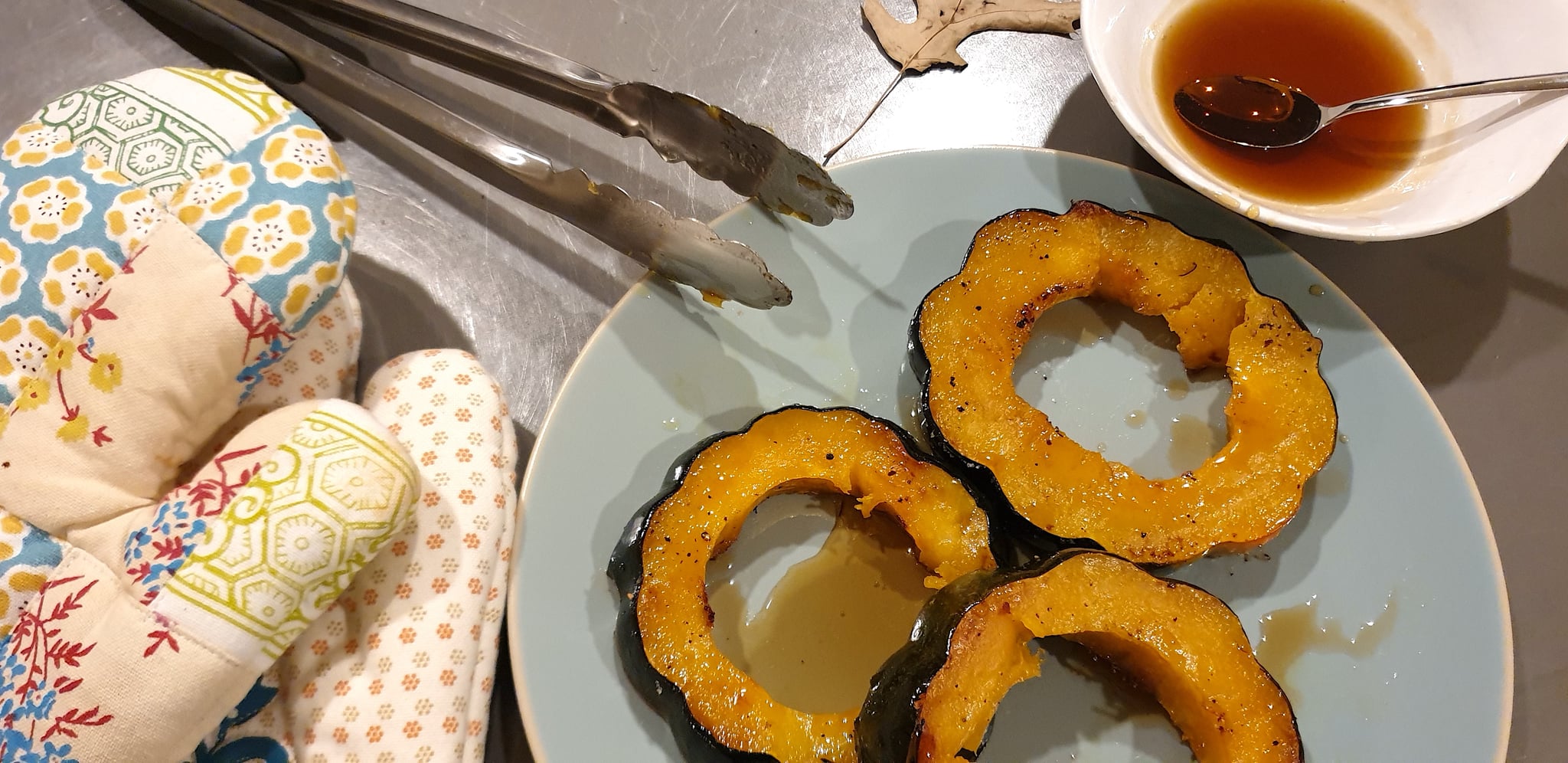 It's great as a sweet veggie side at a gathering, or even as a light yet satisfying dinner for one.
Roasted Acorn Squash With Maple Syrup
Original Recipe by Michelle Chahine Sinno
Notes
Vegetarian. Vegan. Dairy-free. Gluten-free.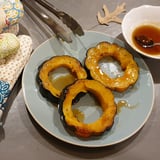 Ingredients
2 acorn squash
4 tbsp. olive oil
3 tsp. salt
1/2 tsp. freshly ground pepper
1/2 tsp. brown sugar
3 tbsp. real maple syrup
Directions
Preheat the oven to 400°F.
Wash the acorn squash well.
Slice off the top and bottom of the squash, then slice into 1-1.5 inch rings, removing the seeds and pulp with a spoon as you go.
Lay flat on a roasting pan.
Drizzle with olive oil and season with salt and pepper.
Place in the oven for 15 minutes. Then bring out the pan, turn over the squash slices and sprinkle on the brown sugar evenly. Return to the oven for 20-25 minutes until the squash is soft.
Pour the syrup into a small microwave-safe bowl, and heat for 30 seconds.
Move the squash to a serving pan or individual plate and drizzle with warm syrup.
Information
Category

Side Dishes

Yield

4 servings
Image Source: Michelle Chahine Sinno