Red Lobster Cheddar Biscuit Holiday Sweaters
Red Lobster Is Selling Holiday Sweaters With Pockets For — You Guessed It — Cheddar Biscuits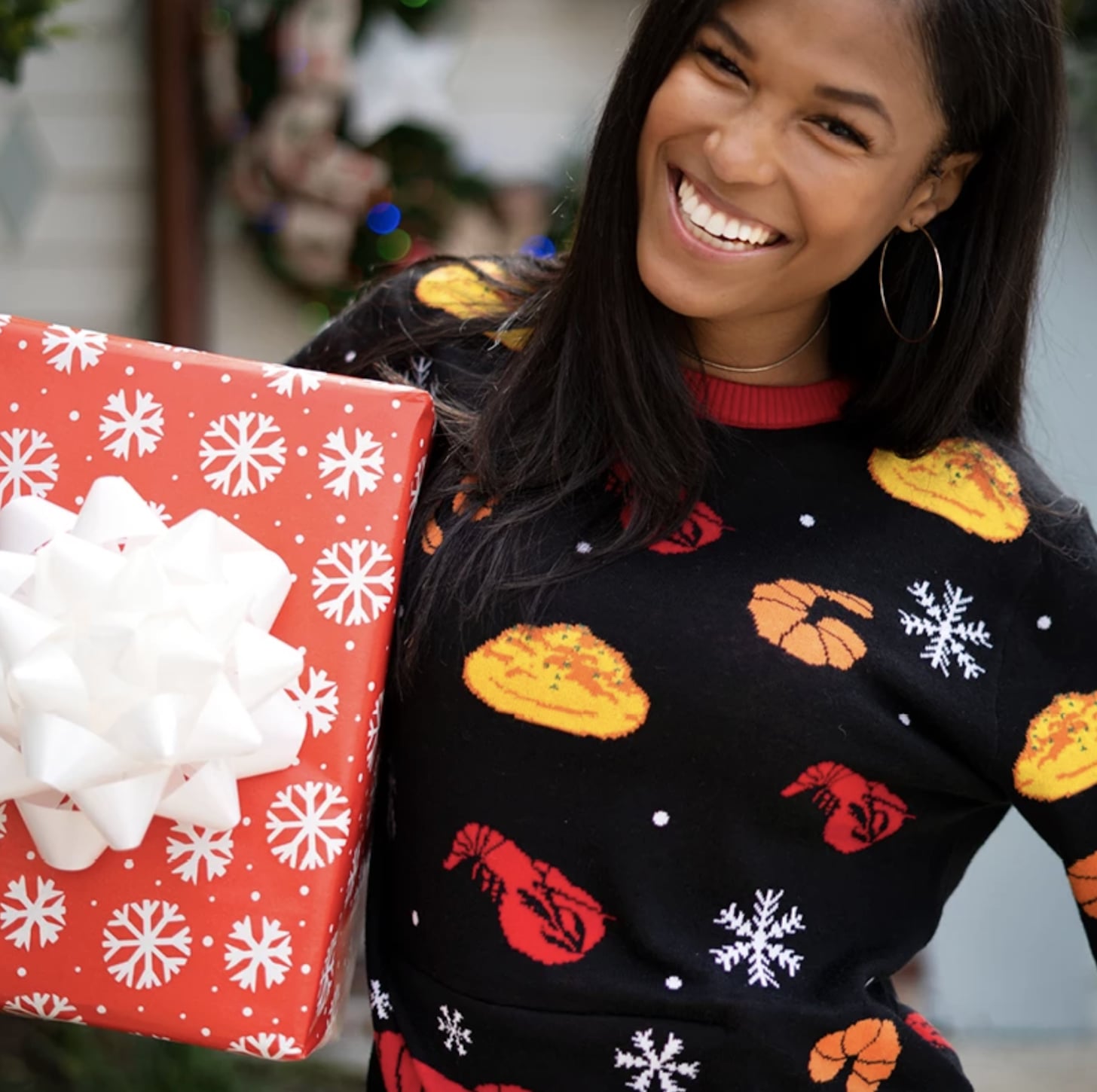 Red Lobster certainly isn't the first place that comes to mind when thinking of where to find holiday clothing, but the latest addition to the brand's online shop is proof that I might need to give them a shot. The famed seafood chain recently unveiled a limited-edition "ugly" holiday sweater for customers who really want to turn things up at their holiday parties.
The sweaters come in black and have images of lobsters, shrimp, and those famous Cheddar Bay Biscuits printed on them. According to a product description, they also come with an insulated pocket meant for storing biscuits — you know, just in case a major craving hits when you least expect it.
Red Lobster Cheddar Bay Biscuit "Ugly" Holiday Sweaters are available in six sizes, from small to XXXL, and they're currently going for $40 each. The festive top will be ready to ship beginning on Dec. 9, so snag yours today and grab a box of this gluten-free Cheddar Bay Biscuit mix while you're at it.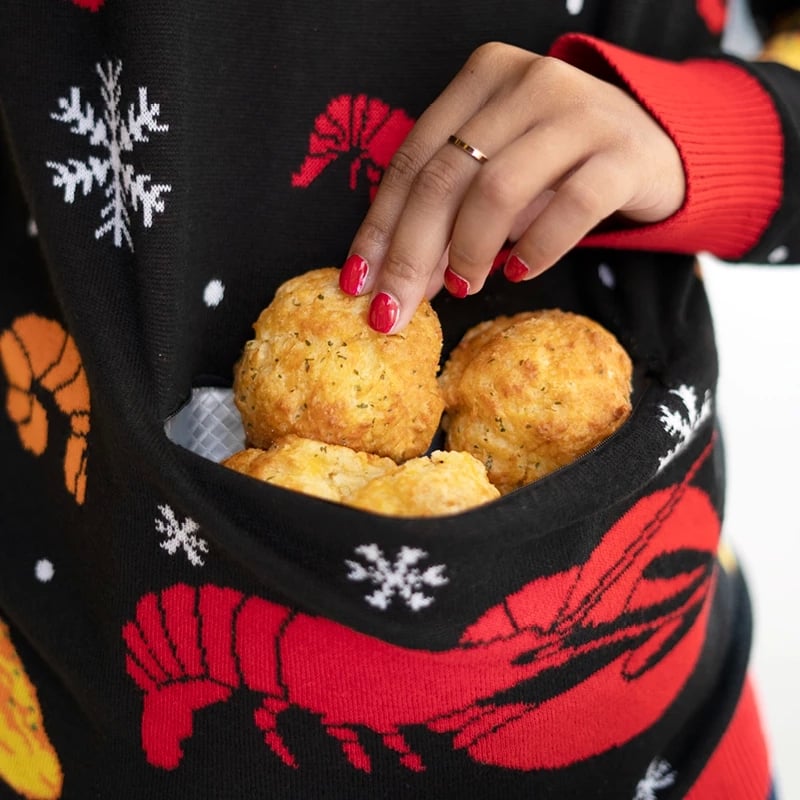 Image Source: Red Lobster