I've Been Going to Disney World For 20+ Years, and This Is My All-Time Favorite Restaurant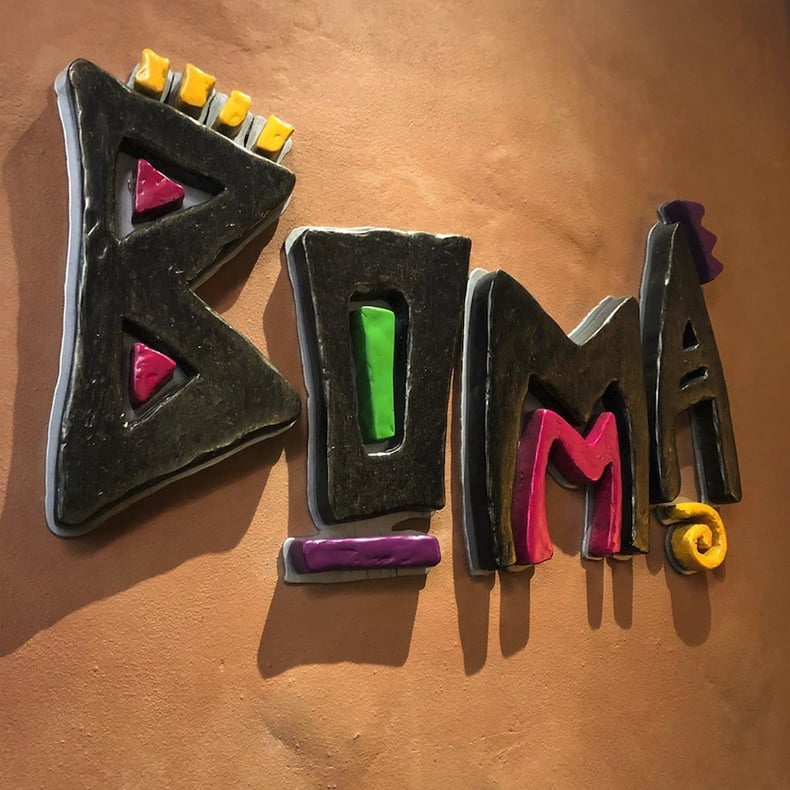 I've been going to Disney World with my family for as long as I can remember. It's our favorite vacation to take together, and we keep going back year after year because, just as any Disney fan knows, the magic never stops. And just like so many other families, we have our own special Disney traditions. When my sister and I were little, we had to go to the Magic Kingdom first, no matter what. We still have to find the infamous engagement ring hiding in the ground outside The Haunted Mansion (and whoever spots it first gets a prize). And we have our set list of favorite restaurants that we have to hit every single time. And the number one restaurant on that list for the past 15 years? Boma.
Boma — Flavors of Africa is a restaurant in Disney's Animal Kingdom Lodge in Walt Disney World. Set under thatched roofs downstairs from the hotel's lobby, the restaurant is meant to resemble a lively African marketplace, and has large buffets for both breakfast and dinner. It serves up traditional African dishes like sticky coconut rice, butternut squash soup (it's life-changing), samosas, bobotie, and lamb curry stew. It also offers some more standard dishes for little kids and picky easters, like spaghetti and meatballs, french fries, macaroni and cheese, and chicken fingers. And the dessert section of the buffet is next-level. There's everything from gooey chocolate chip cookies to cupcakes to fruit tarts to "zebra" domes made of chocolate mousse. On the breakfast side, they have everything a traditional Disney breakfast offers (Mickey-shaped waffles included). But one adorable thing to note? They also have Simba waffles (it is the Animal Kingdom Lodge, after all).
The atmosphere is so much fun, the food is unbelievably delicious, and the staff, many of whom are from Africa, is so warm and welcoming. And while Boma is hugely popular, we've never had any issues with getting a reservation (usually at the last minute), unlike a lot of other Disney restaurants. A big tip? If you're not with any young kids, opt for a slightly later dinner time around 8:30 p.m. and it won't be nearly as crowded.
For me and my family, Boma is the one restaurant we absolutely have to go to each visit. It's not a Disney vacation without it!
01
The Cast Members Are So Friendly
02
The Chefs Go the Extra Mile
You can watch the chefs cooking behind the buffet as you grab your food, and so many of them do what they can to bring even more magic to your night. During one of our visits to Boma, one of the chefs spotted our family and decided to make a bowl of fried Oreos just for us. He came to our table, presented the Oreos, and talked to us for a few minutes about his work in the kitchen!
03
The Food Is Unreal
From pistachio-crusted salmon to beef smothered in spicy horseradish sauce, your taste buds are in for a real treat.
04
You Get to Try New Things
Never had paneer cheese samosas with mango chutney before? You can try them at Boma! You'll definitely find so many authentic dishes you never thought you'd love but do.
05
The Desserts Are Endless
If you want to try everything the dessert table has to offer, you're going to need more than one plate. Personally, I love the bread pudding with warm vanilla sauce the most. So good!
06
It's Beautiful Inside
From the thatched roofs to the decor colors, you really do feel like you're in Africa.