This Salty Server Candle Gets the Struggle of Waiting Tables
This Salty Servers Candle "Separates the Check For You" and "Washes Away Bad Tippers"
As POPSUGAR editors, we independently select and write about stuff we love and think you'll like too. If you buy a product we have recommended, we may receive affiliate commission, which in turn supports our work.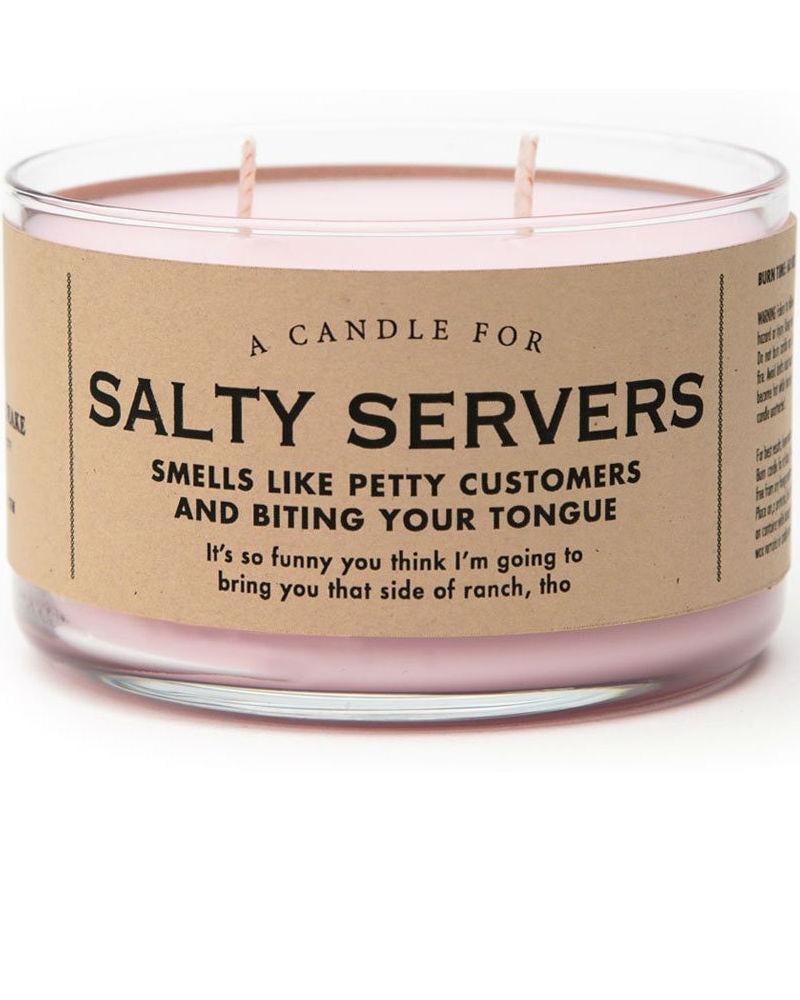 Nobody can blame servers for being salty after a hard day of work. Between crazy-specific requests, bad tippers, and the high stress of dealing with humanity daily, each smile they offer us is nothing short of a miracle. They deserve all the rest (and praise) they can get, and nothing is more relaxing than coming home to a house smelling great. Filling the air with a sweet strawberry milkshake scent, the Whiskey River Soap Co. Salty Servers Candle ($25) is a great gift for our cheerful heroes of the food industry seeking some hard-earned peace.
Hilariously named, the candle is handmade and unique, just like all those cheeseburgers without cheese or burgers and salads made with beet cappuccino and chia dressing. It burns for about 60 hours, which is how long we know some shifts feel, and jokes that it actually smells like "petty customers and biting your tongue." It also features the hilarious thought all servers have had at one point: "It's so funny that you think I'm going to bring you that side of ranch, though."
Whenever your goal is to get rid of the smell of grease, cleaning products, and fish, or gift someone else the aroma of strawberries, this candle is for you.