Fifth Harmony's Response to Camila Cabello Shade
Fifth Harmony's Response to Allegedly Throwing Shade at Camila Cabello Is Pure Gold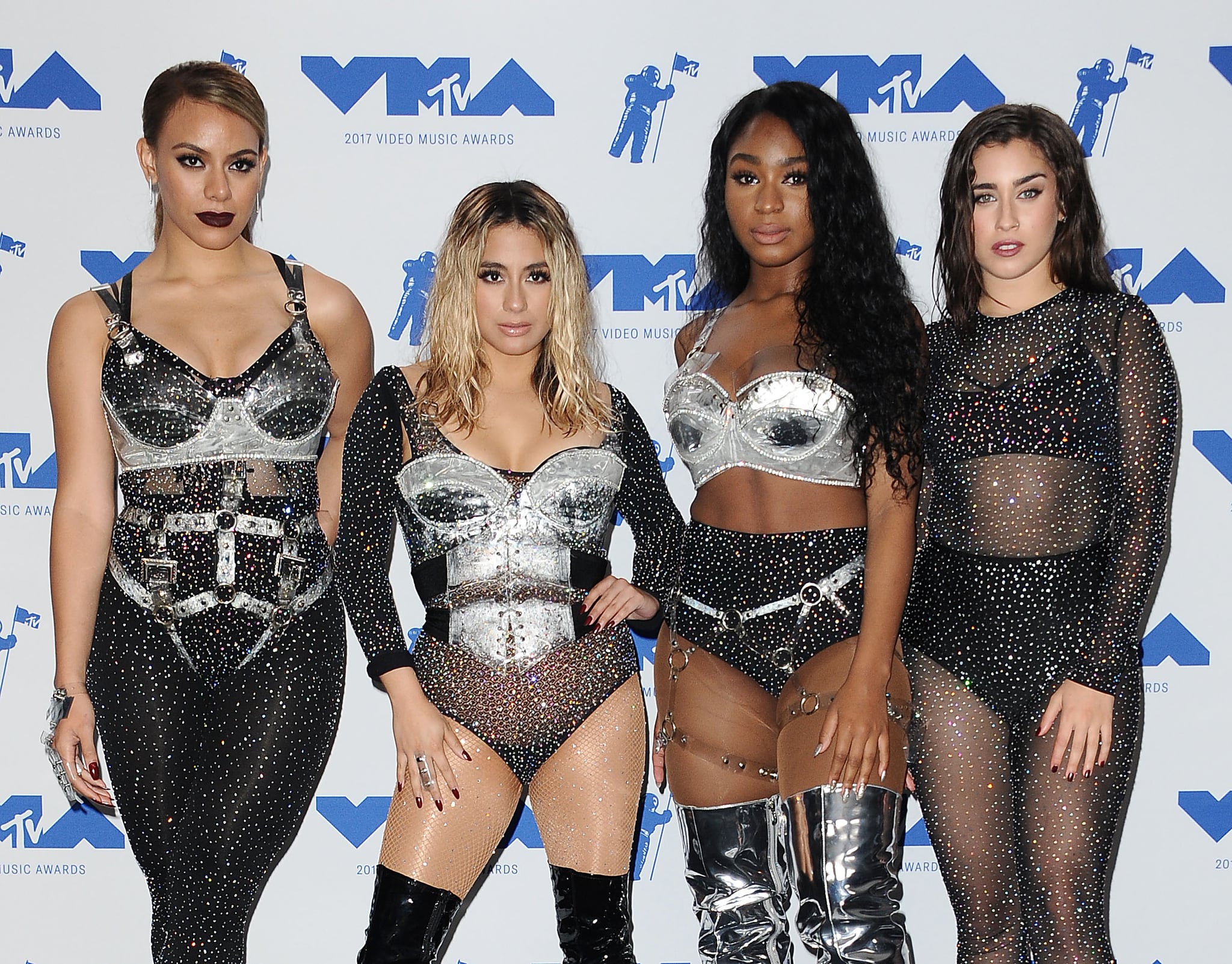 The ladies of Fifth Harmony made a splash at the MTV Video Music Awards with their performance of "Down" and took home the award for best pop video. Sunday was an epic night for them with the rain, splits, and mic drops they had, but everyone was talking about the alleged shade they threw at former member Camila Cabello.
At the beginning of their performance, we saw five girls on stage; the fifth one took a dramatic tumble off the stage right before the ladies started singing a snippet of their new song "Angel." Now, Fifth Harmony is speaking out and clearing things up.
"We get asked all the time if we're getting a fifth member, and we wanted to show the world in an artist way that, hey, the four of us are Fifth Harmony," Ally Brooke told Lara Spencer on Good Morning America. "We're stronger and better than we've ever been — honestly it was such a monumental moment for us. We were at the VMAs!" Based on Ally's answer, we can safely say Fifth Harmony was making a statement about their new path as a foursome — or were they?