Leslie Grace Tips For Summer Natural Glow
4 Tips Leslie Grace Swears By to Achieve a Natural Glow For Summer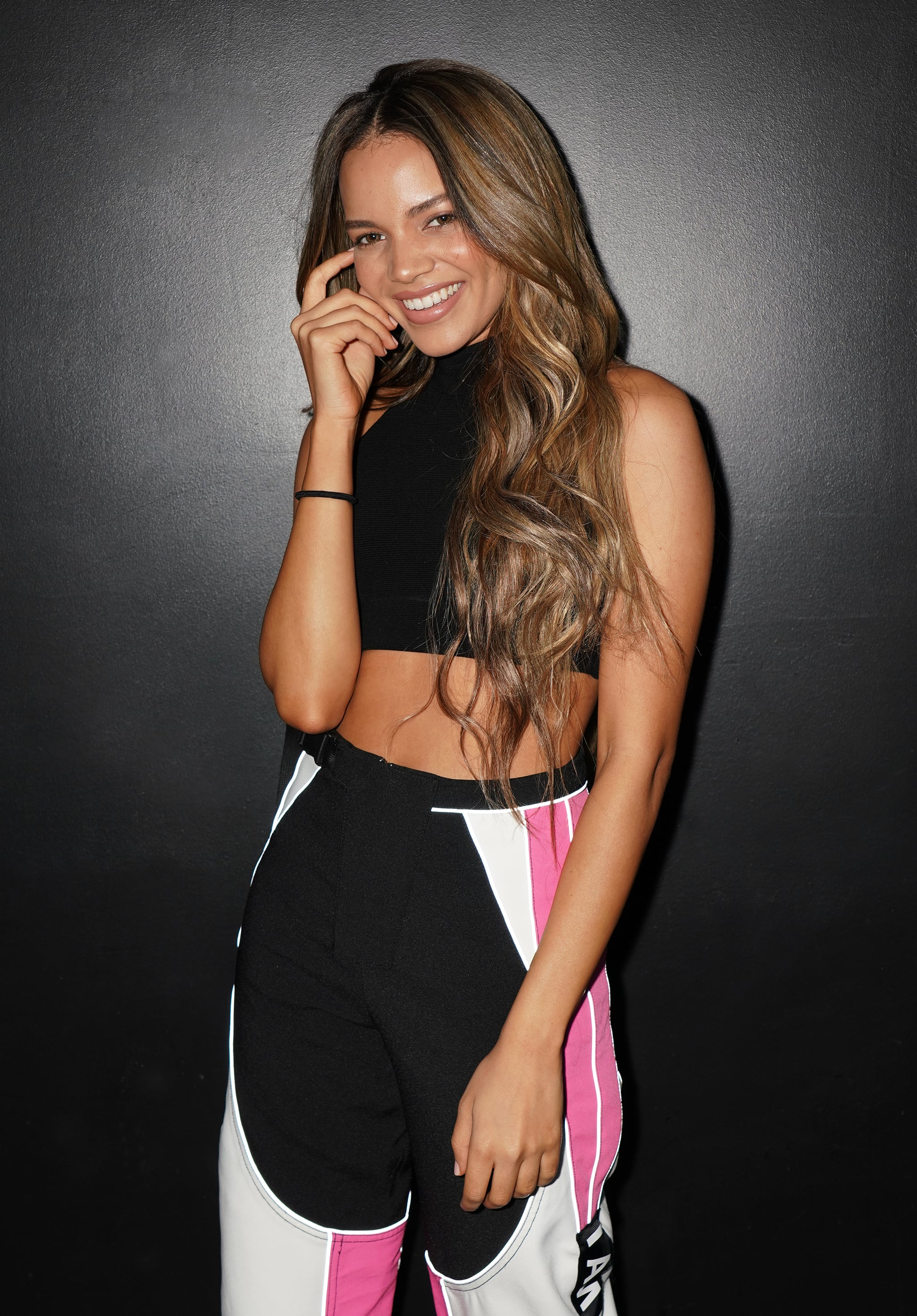 Leslie Grace is embracing her natural glow this Summer. The bachata star is having quite a season, and has been spotted around NYC shooting her new movie, In The Heights — yes, the movie adaptation of Lin-Manuel Miranda's Tony-winning musical. She is playing the role of Nina Rosario, one of the lead characters.
Leslie is just like any other Latina girl; she loves to look good and feel good, and beauty is an asset she relies on. She wants everyone to feel good about themselves, too. She offered up her beauty secrets to achieve and maintain a natural glow this Summer exclusively with POPSUGAR. Here in NYC, we're in the middle of an excruciating heat wave with temperatures reaching triple digits, so these tips are coming just in time. Here is exactly what Leslie does to stay cool:
Brighten your skin and smile.
Leslie feels antioxidants are the key to radiant, glowing Summer skin from the inside out. Berries are a natural source of these, and can be easily incorporated in everyday meals. Leslie loves strawberries in particular, but she knows that some foods like berries can also stain your teeth. "My go-to is Colgate Optic White High Impact Toothpaste," Leslie told POPSUGAR, "which has a key ingredient of hydrogen peroxide that deeply whitens teeth for a whiter, brighter smile. Because a white smile enhances my overall glow."
Embrace your Summer hair.
"My hair is a big part of who I am, and it complements any look I try to achieve," Leslie said. "While I try different styles with my hair all year long, this Summer I'm showing off my natural curls to go with my Summer glow. This way I don't have to fight the heat and just embrace my natural waves."
Hydrate.
Leslie says to get one step closer to a naturally dewy glow and healthy skin you must up your daily dose of water. During the Summer we get more dehydrated as we're more active and spend more time outside. So while staying hydrated helps your body function at its best, it also helps your skin look plumped and radiant. Leslie loves adding lemon wedges or other Summer fruits to her water to add more freshness and nutrients.
Moisturize and wear sunscreen.
While moisturizing on hot days might seem heavy, it's important to keep your skin nourished and protected when you're under the sun. Leslie opts for a lightweight or gel moisturizer, and she suggests tapping more product around your cheek bones for an extra dewy glow. She also explained she prefers moisturizer and lip balm that have built-in SPF since she is always on the go.