The white tank top is one of the most important pieces any woman should have in her closet. It also happens to be the one item in your wardrobe that doesn't get much credit. The rule here should really be the more, the better!
I personally own about 20 at a time, because I wear a different one almost everyday. I love them for the beach, pre-production day before styling jobs, the movies, the office, a plane, for lunch with friends, for a cocktail at night — the list is endless!
Since this is one of the most versatile pieces out there, and because it works as a simple base, creating an outfit with it allows you to express your personal style. But not every white tank top is created equal. Here are a few things to keep in mind before you scroll ahead for 20 looks to use as inspiration.
Make sure the fit is right. Tight tanks can show every lump or bump.
Wear a seamless or t-shirt bra under your tank top.
Choose a tank with medium straps for the most wearability. Thin spaghetti straps make a tank look like an undershirt, which is fine for certain occasions as long as you make sure to wear a strapless bra. Skip thick straps though, as they are too bulky to layer or wear under certain garments.
Pay attention to the neckline. Choose one that ends right above your cleavage.
Length is of utmost importance. Your tank should hit a little past your waist so you can easily tuck it in or add a belt if you want to wear it out.
Mind the quality. It should be soft and sturdy, since you are going to wear it so many ways, so splurge if you need to. Those made with 100 percent cotton are comfortable and fresh for hot Summer days.
There's a place for see-through fabrics. They can be funky and sexy for night if you show a peek of pretty lace lingerie. You also add a light leather jacket for a rock look or a blazer for a little more polished style.
For casual looks, loose fitting tanks are perfect. Complement them with ripped jeans and layered necklaces with sneakers, or leggings and a cardigan. And don't be afraid to accessorize with bold statement bracelets either.
Own at least two tanks made of thick fabric. Wear them under a suit or with a nice pencil skirt and small jewelry for a chic, polished look you can sport to work.
Pack at least one if you're traveling. It is the perfect basic piece to start a layered look. Weather changes constantly at airports and planes and I constantly use a sweater, scarf, cardigan, or a jacket over it.
Need even more inspiration? Check out POPSUGAR Latina's 100 outfits to try this Summer.
Stylist Irma Martinez, who has worked with celebrities like Thalia, Sofia Vergara, Daisy Fuentes, and Eva Longoria, shares her most useful fashion secrets with POPSUGAR Latina.
01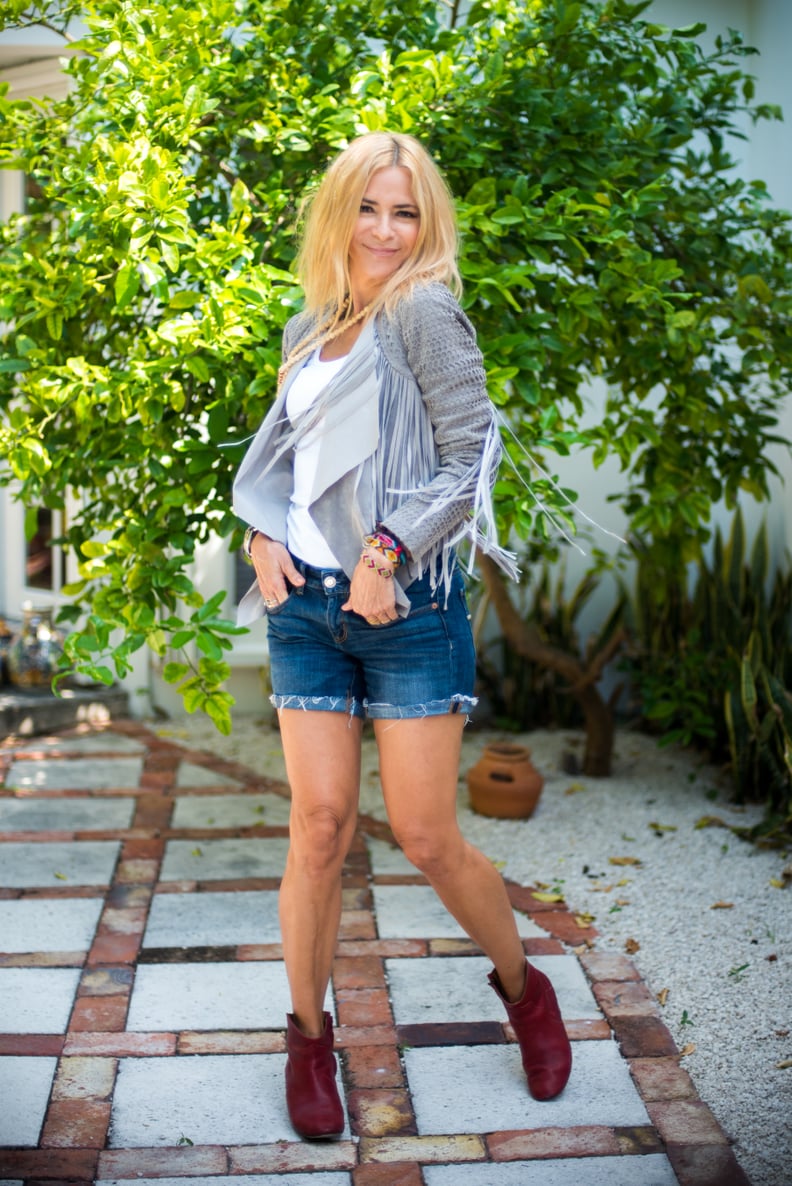 With Jean Shorts, a Fringed Jacket, and Burgundy Booties
02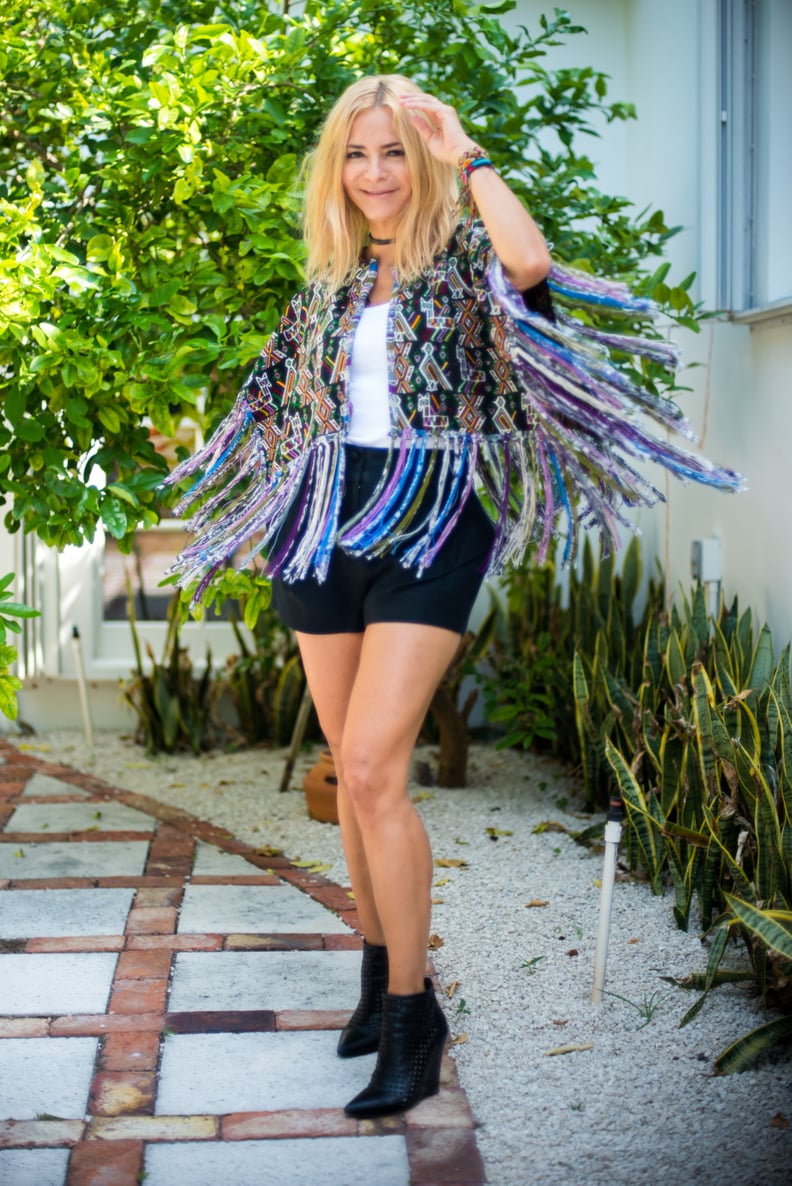 With Black Shorts, a Fringe Vest, and Black Booties
03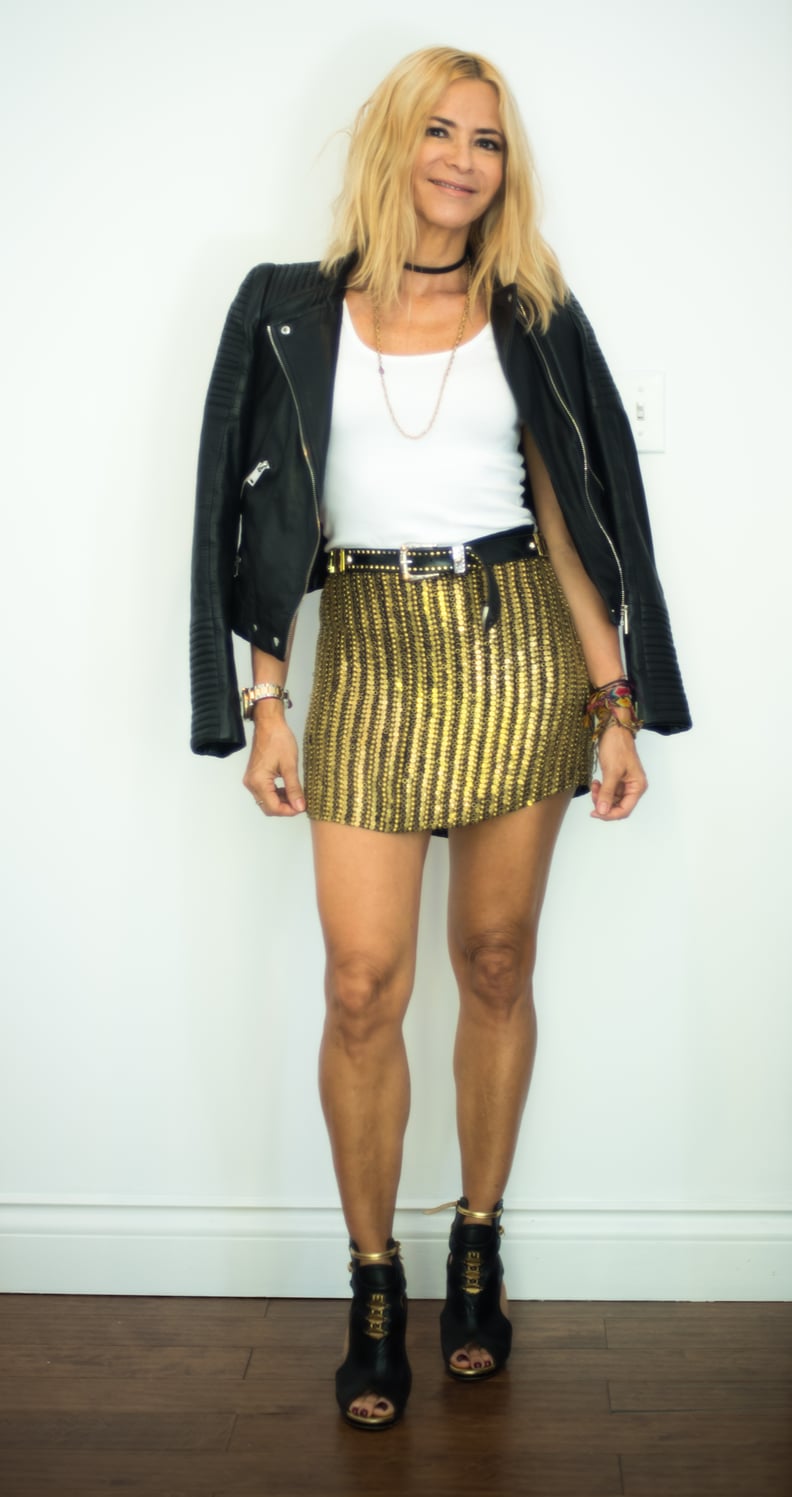 With a Gold Miniskirt, a Black Leather Jacket, and Black Heels
04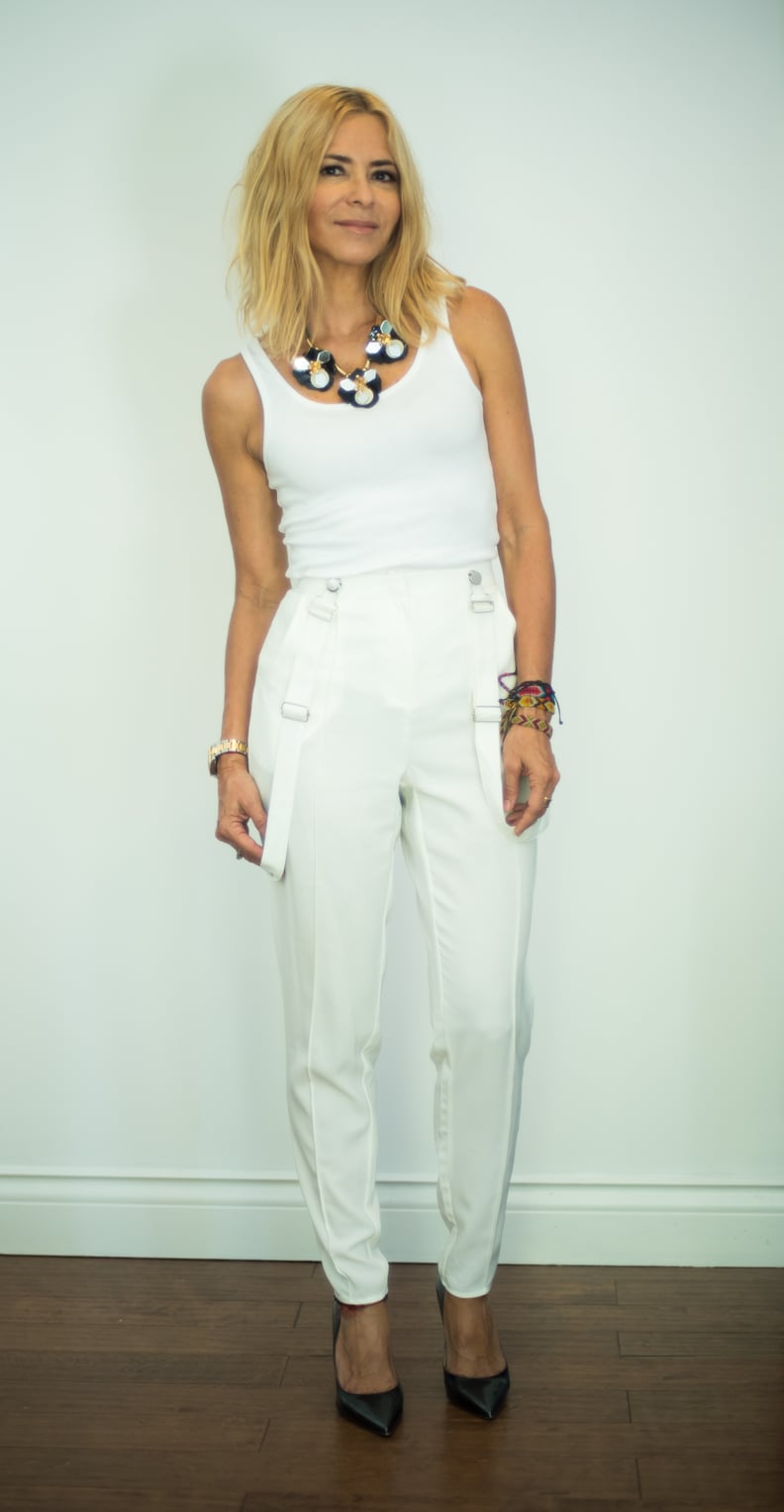 With White Suspender Pants, a Statement Necklace, and Black Pumps
05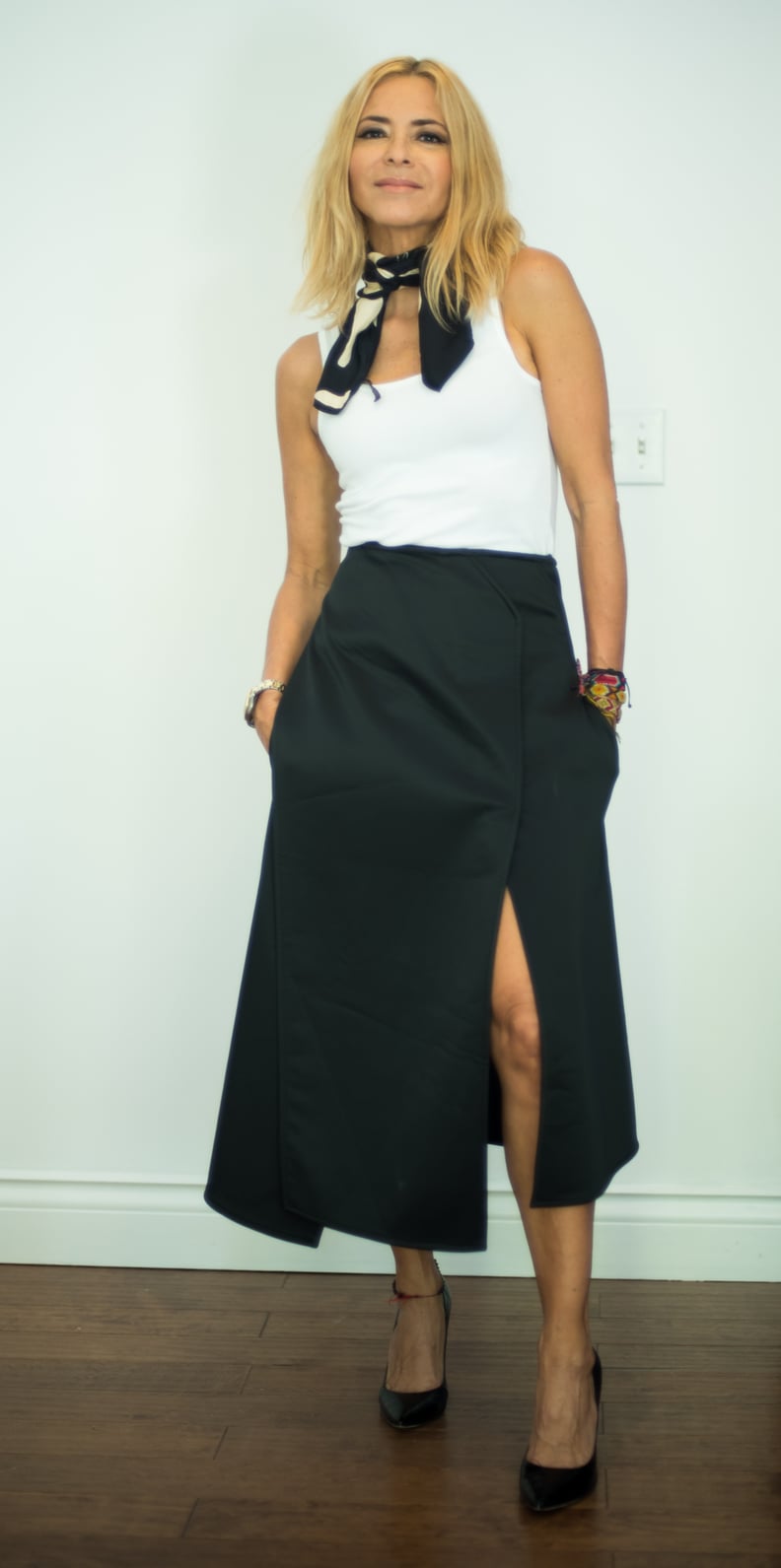 With a Midi Skirt, a Handkerchief, and Black Pumps
06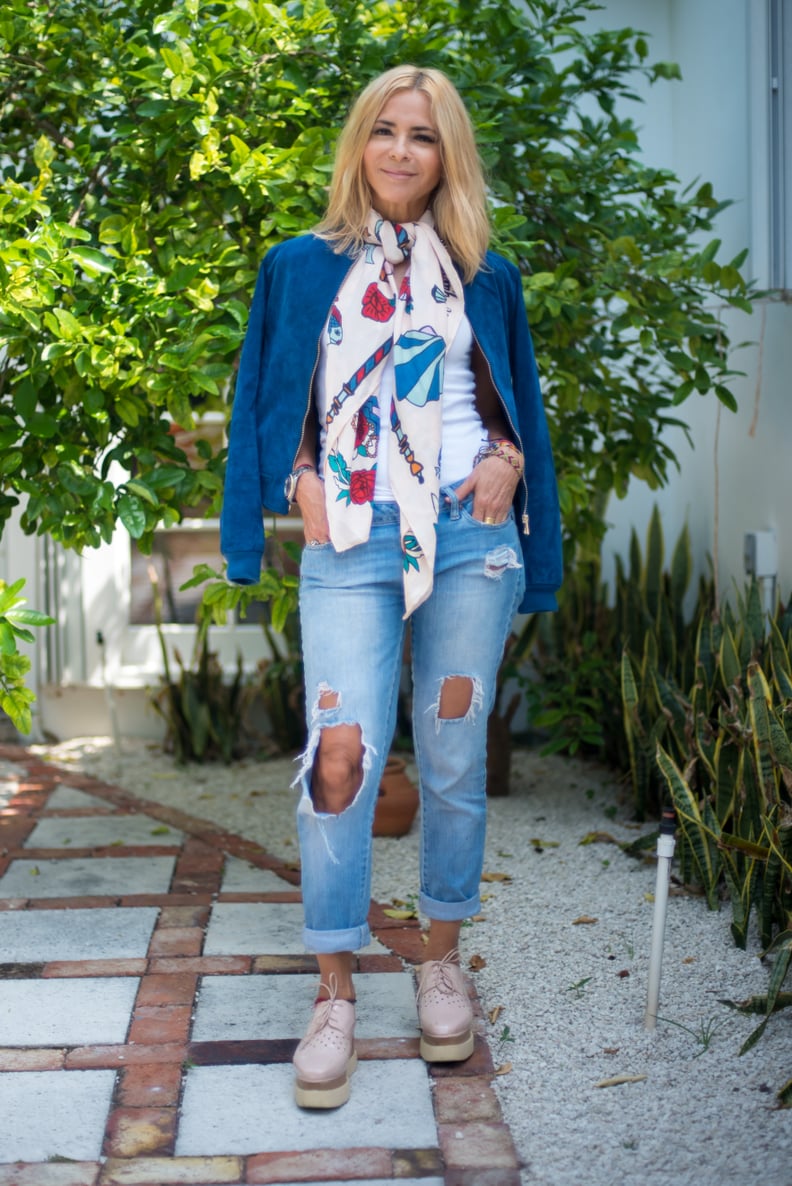 With Distressed Jeans, a Colorful Handkerchief, a Blue Jacket, and Creepers
07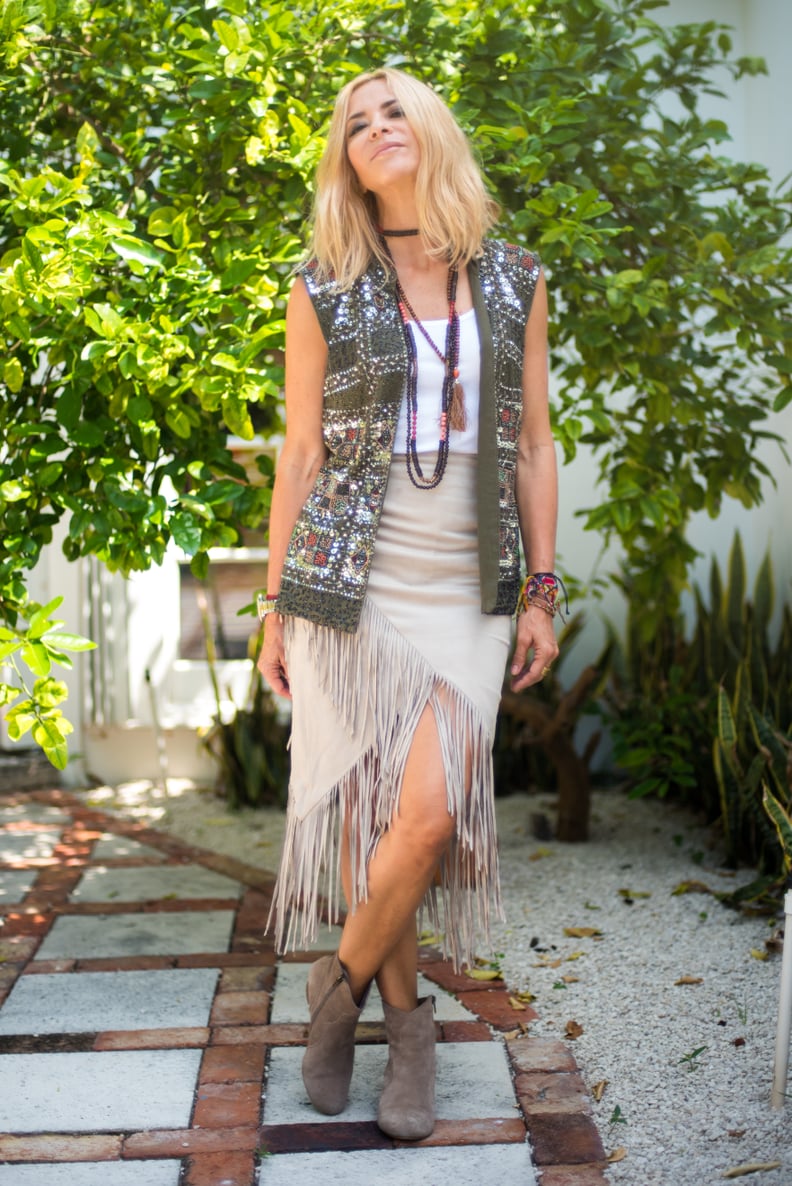 With a Fringed Neutral Skirt, a Printed Vest, Long Necklaces, and Gray Booties
08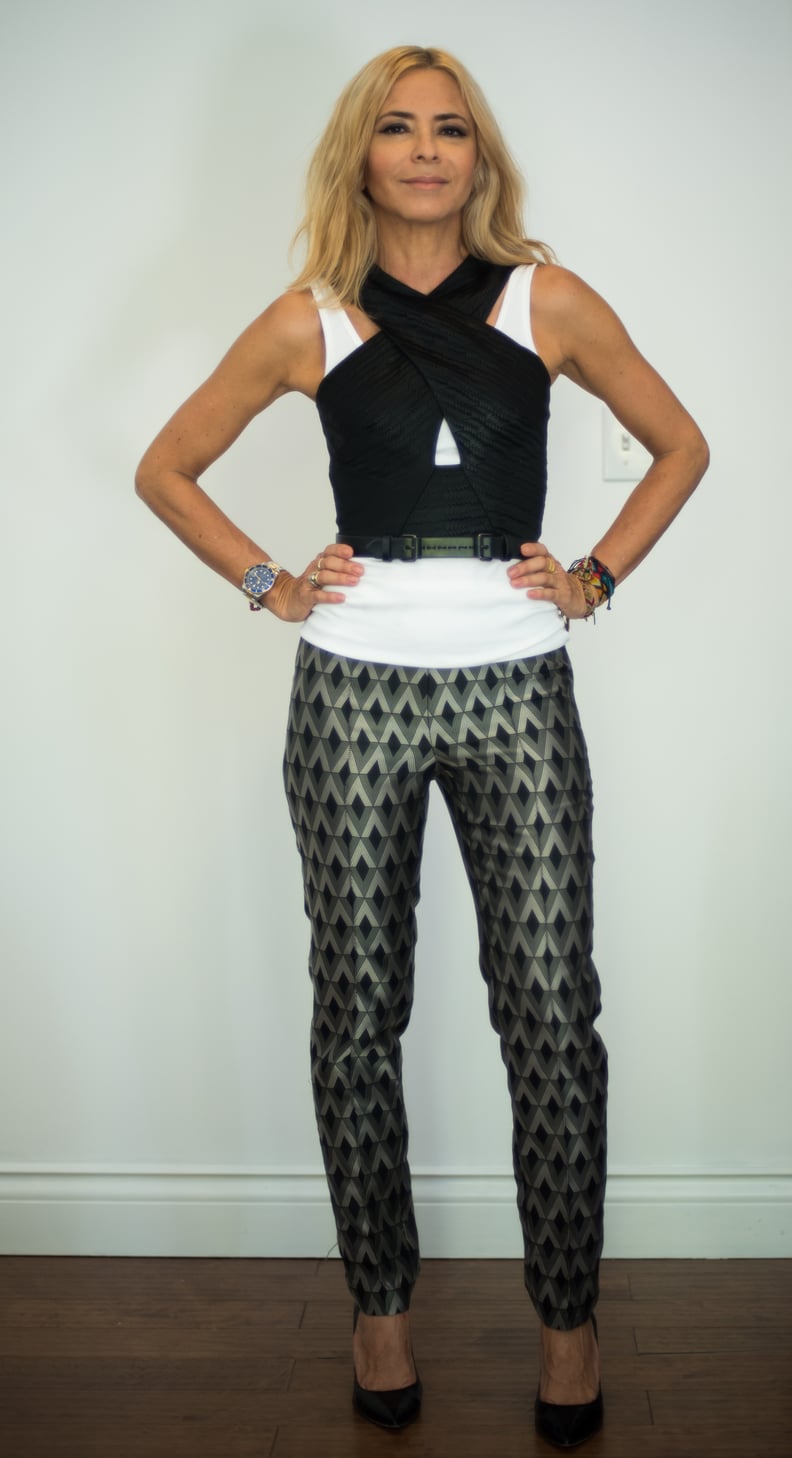 With Printed Pants, a Crop Top, and Black Pumps
09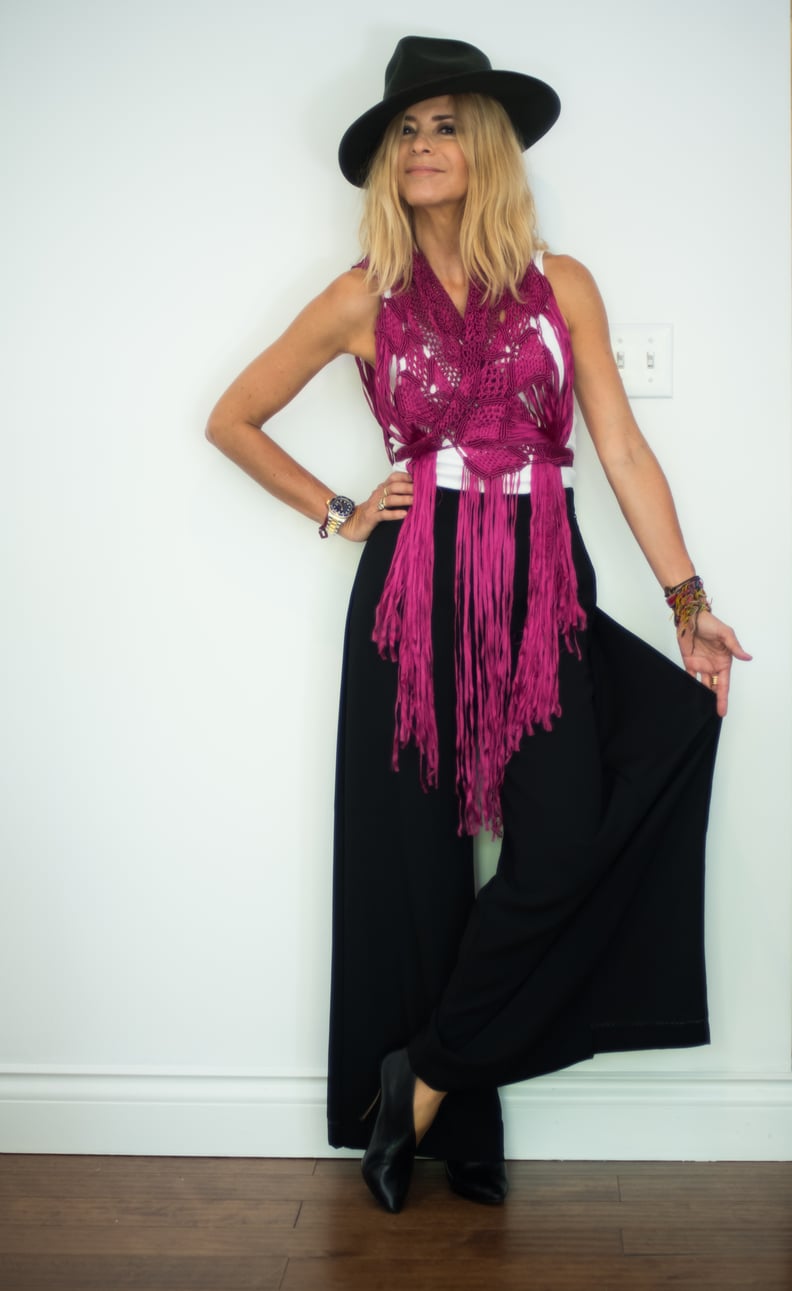 With a Maxi Skirt, a Fringed Top, a Wide-Brimmed Hat, and Black Booties
10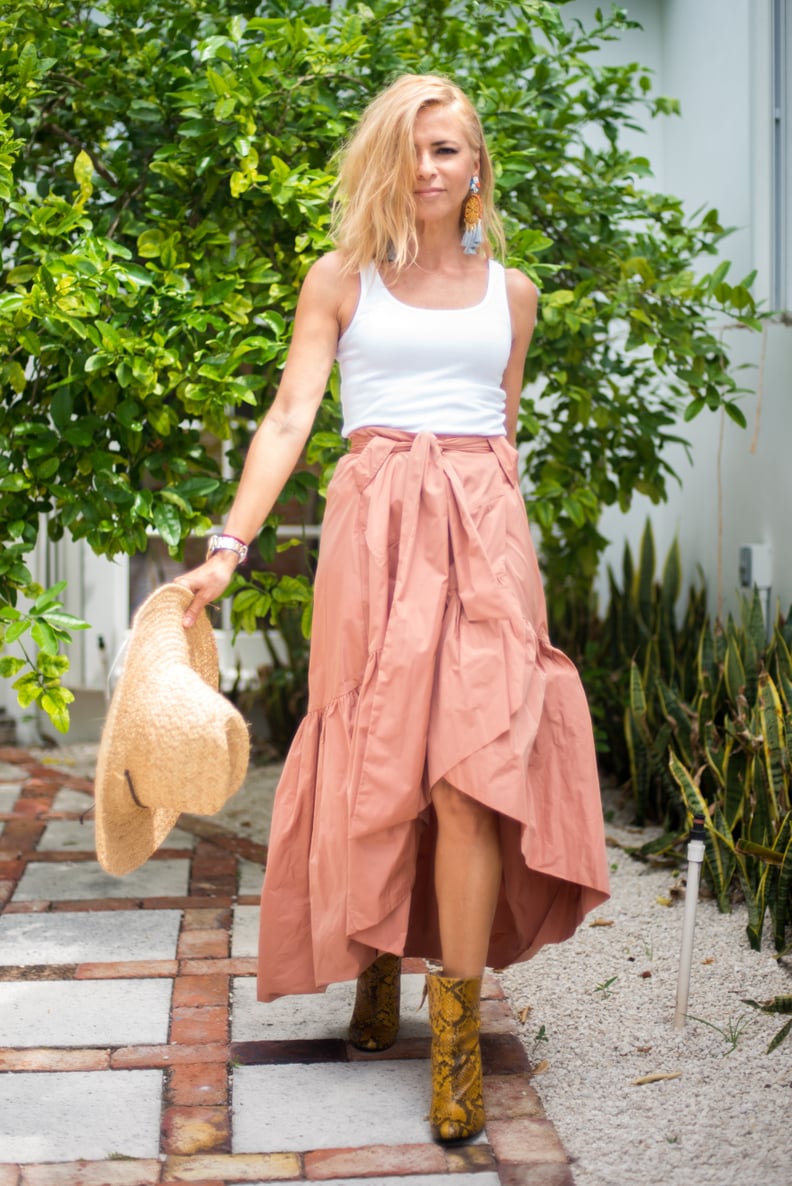 With a Pastel Structured Skirt, Statement Earrings, a Wide-Brimmed Hat, and Yellow Snake-Print Booties
11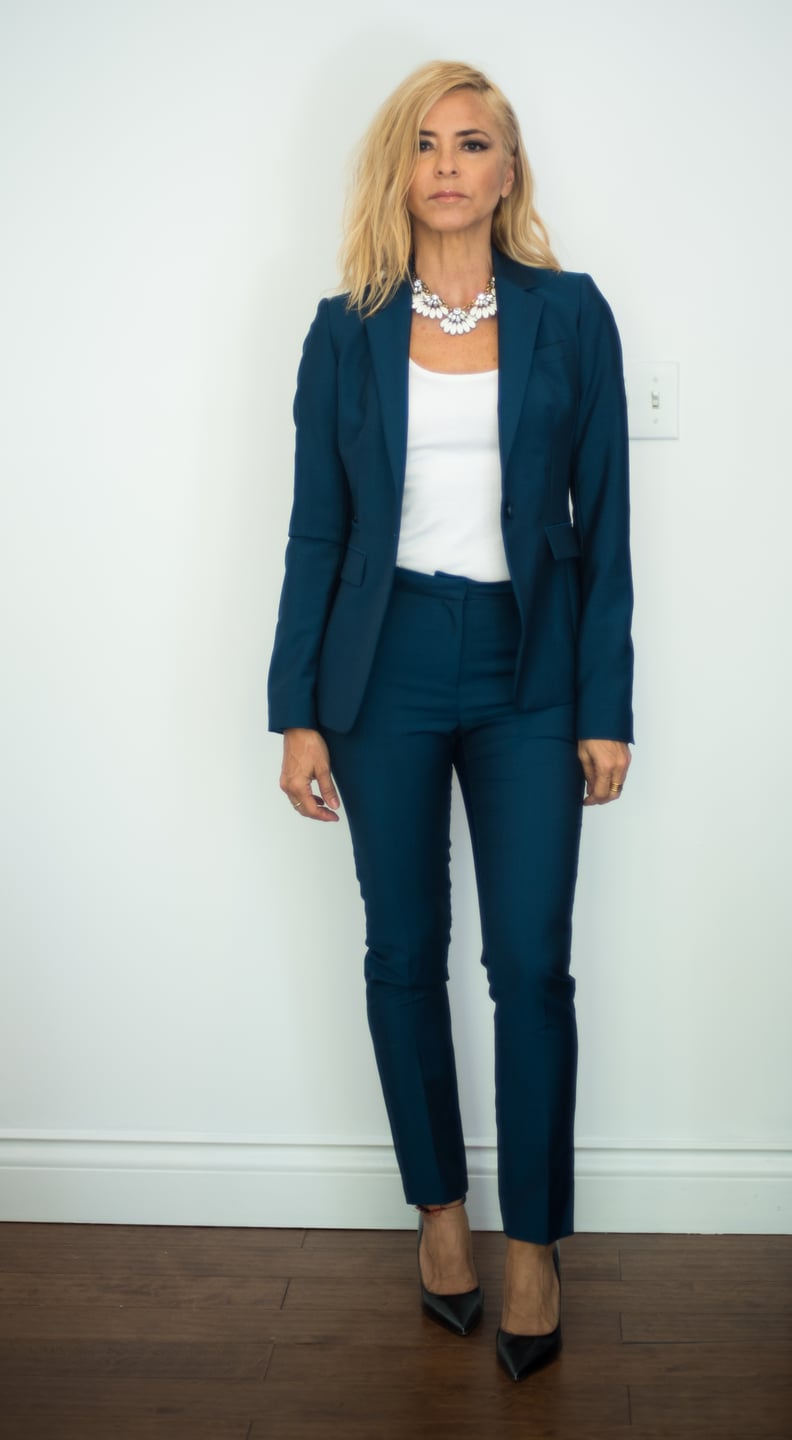 With a Blue Pantsuit, a White Necklace, and Black Pumps
12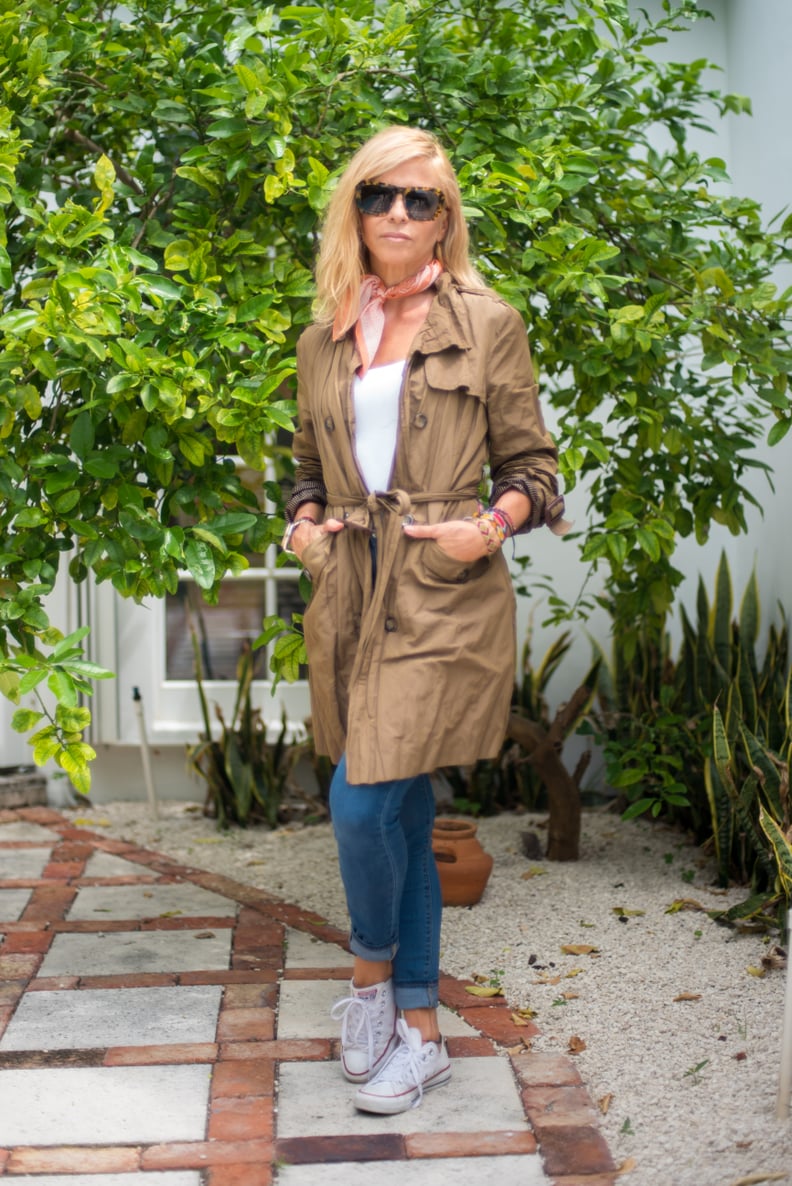 With Skinny Jeans, a Trench Coat, a Bandana, and White Sneakers
13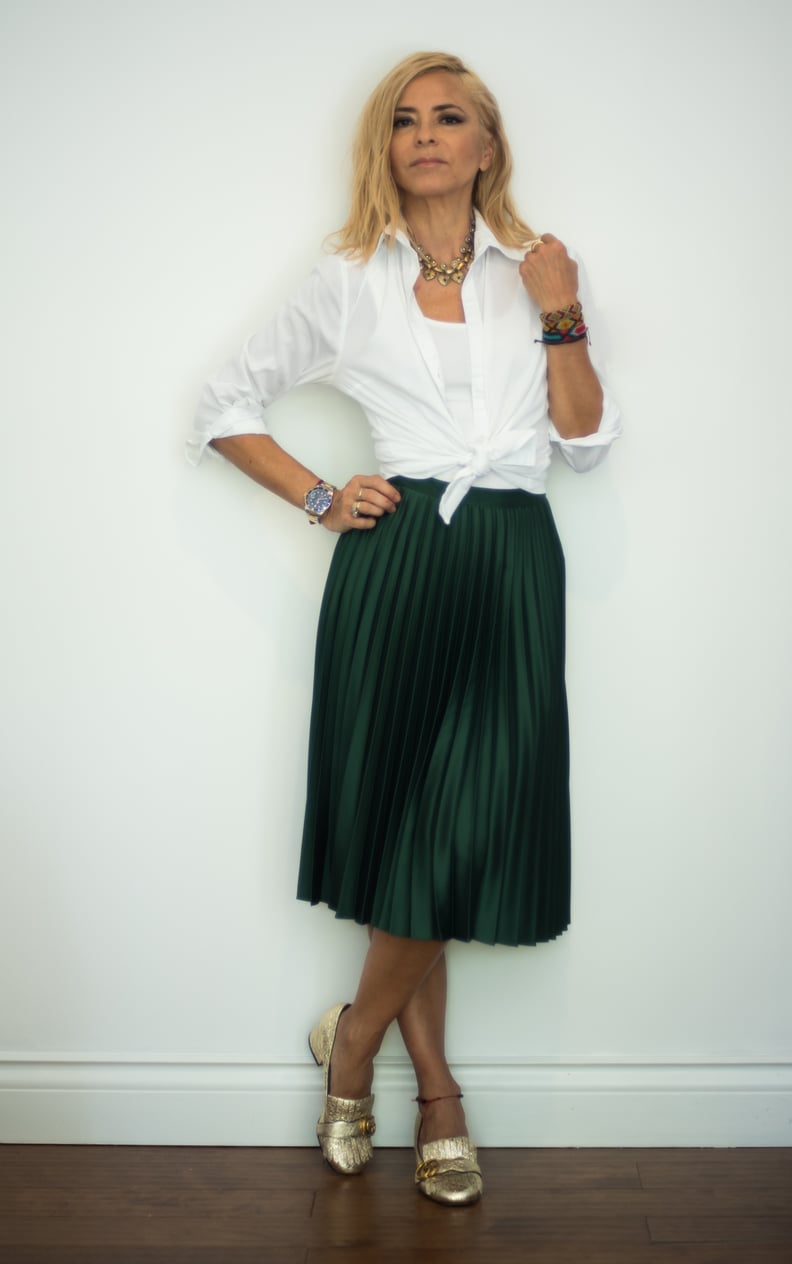 With a Pleated Green Midi Skirt, a White Shirt, and Gold Flats
14
With Printed Palazzo Pants, a Long Necklace, and Gold Sandals
15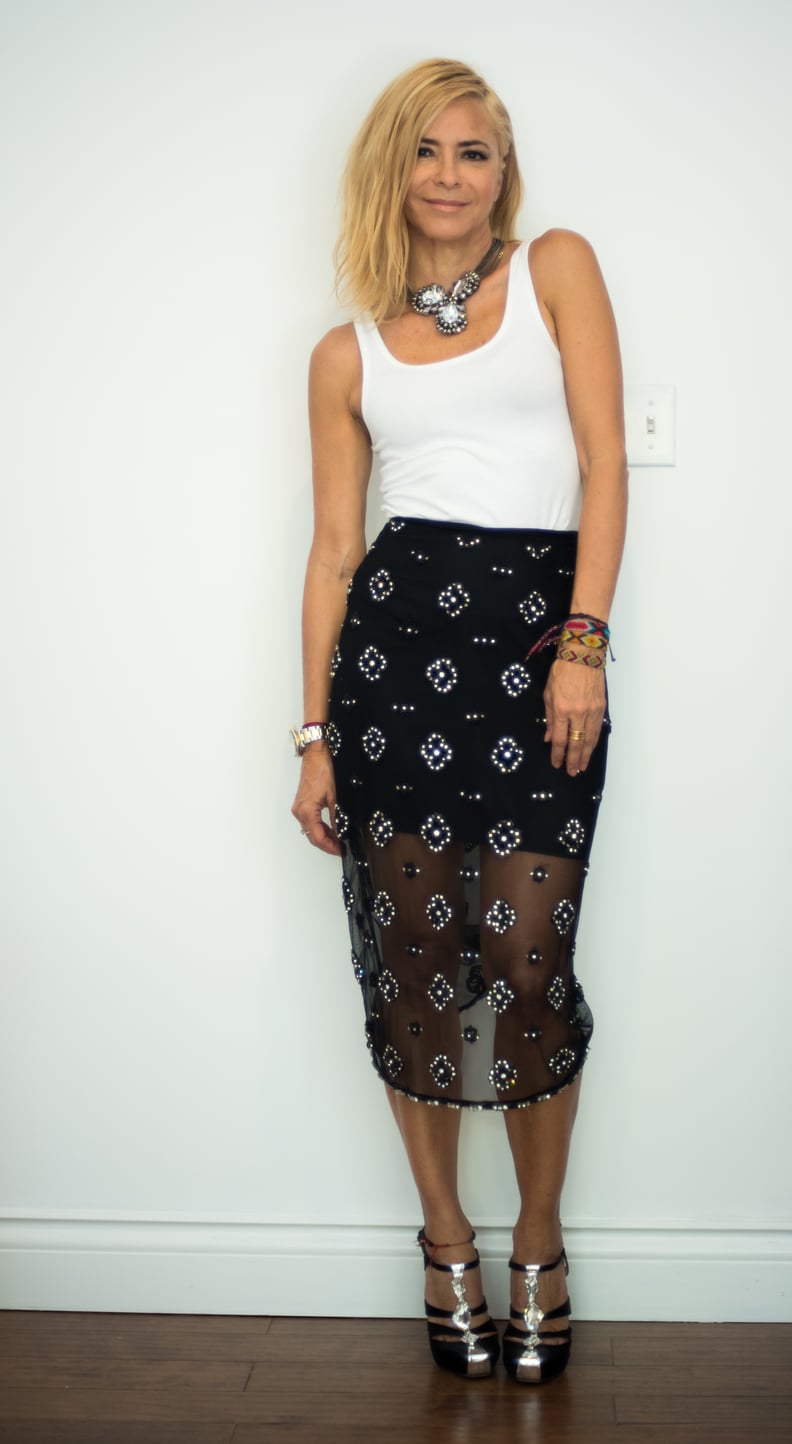 With a Sheer, Printed Skirt, a Statement Necklace, and Shoes With Silver Details
16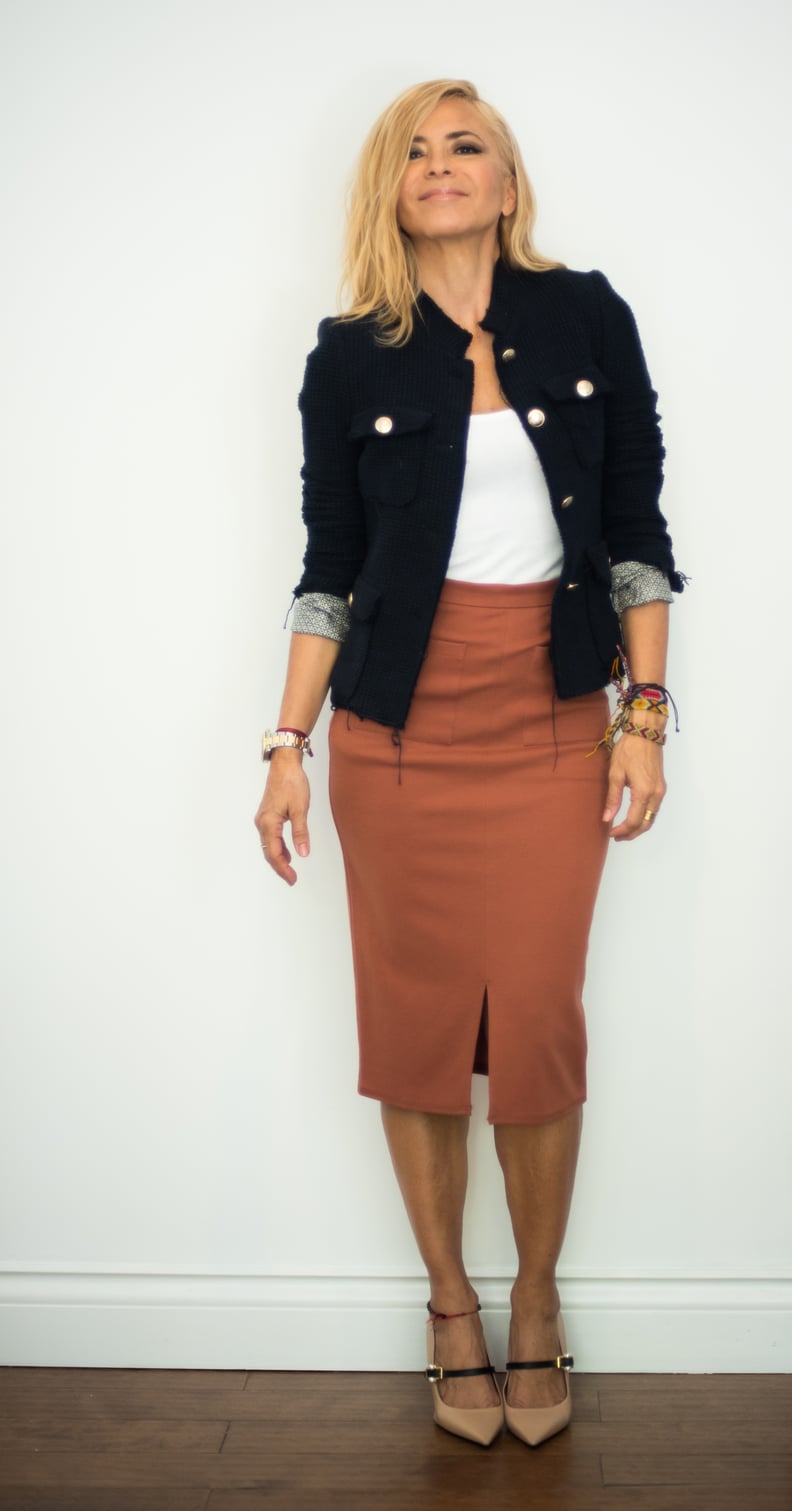 With a Pencil Skirt, a Dark Jean Jacket, and Neutral Pumps
17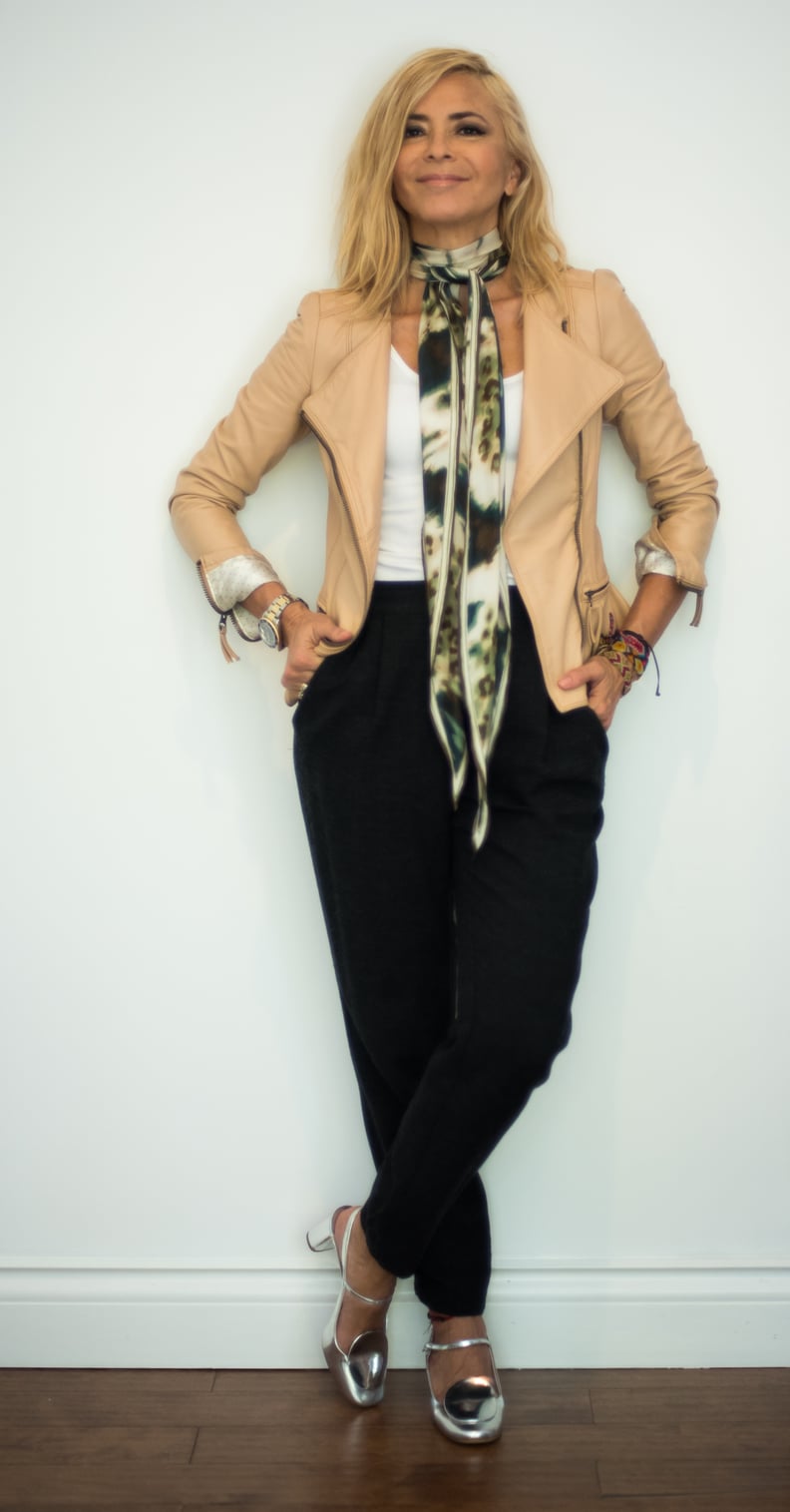 With Black Jogger Pants, a Printed Handkerchief, a Pastel Leather Jacket, and Silver Heels
18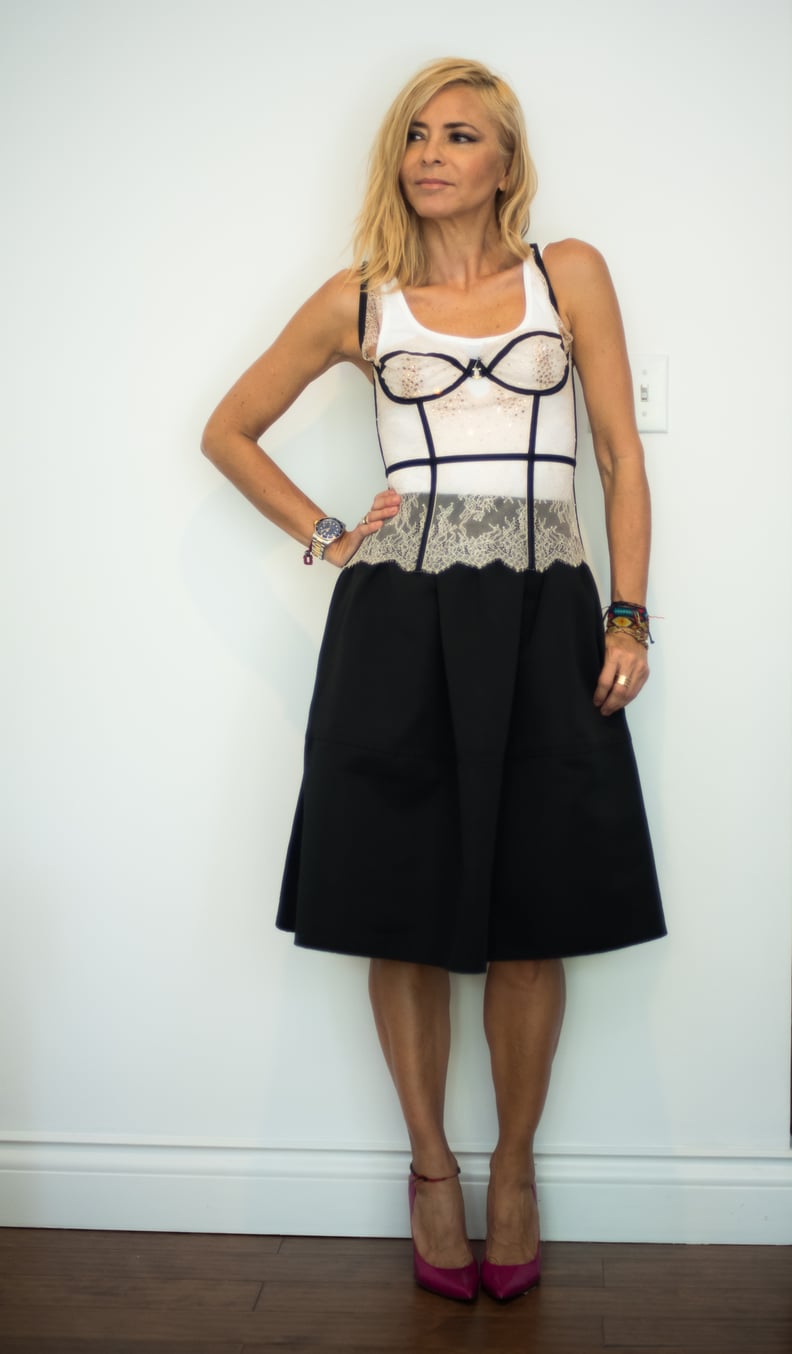 With a Black A-Line Skirt, a Bustier Top, and Fuchsia Pumps
19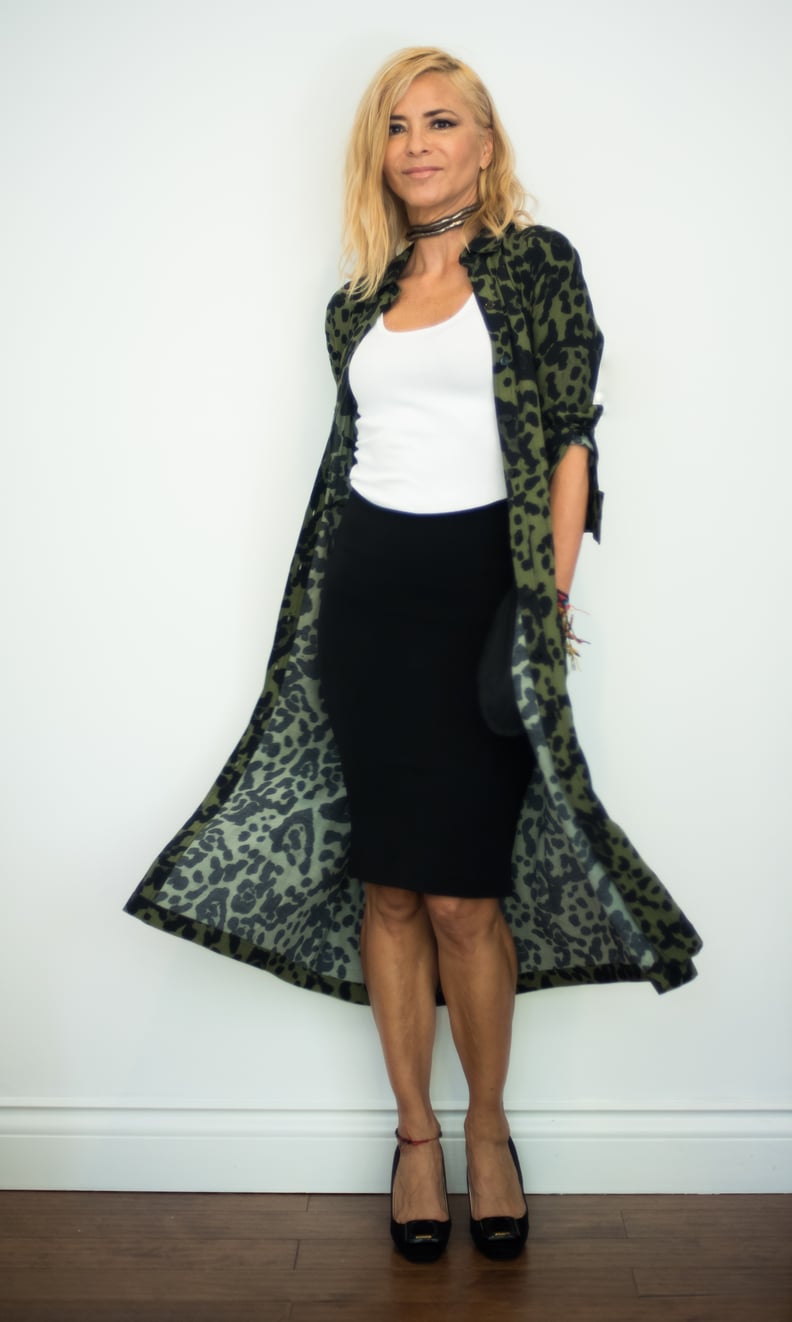 With a Black Pencil Skirt, a Printed Duster, a Choker, and Black Pumps
20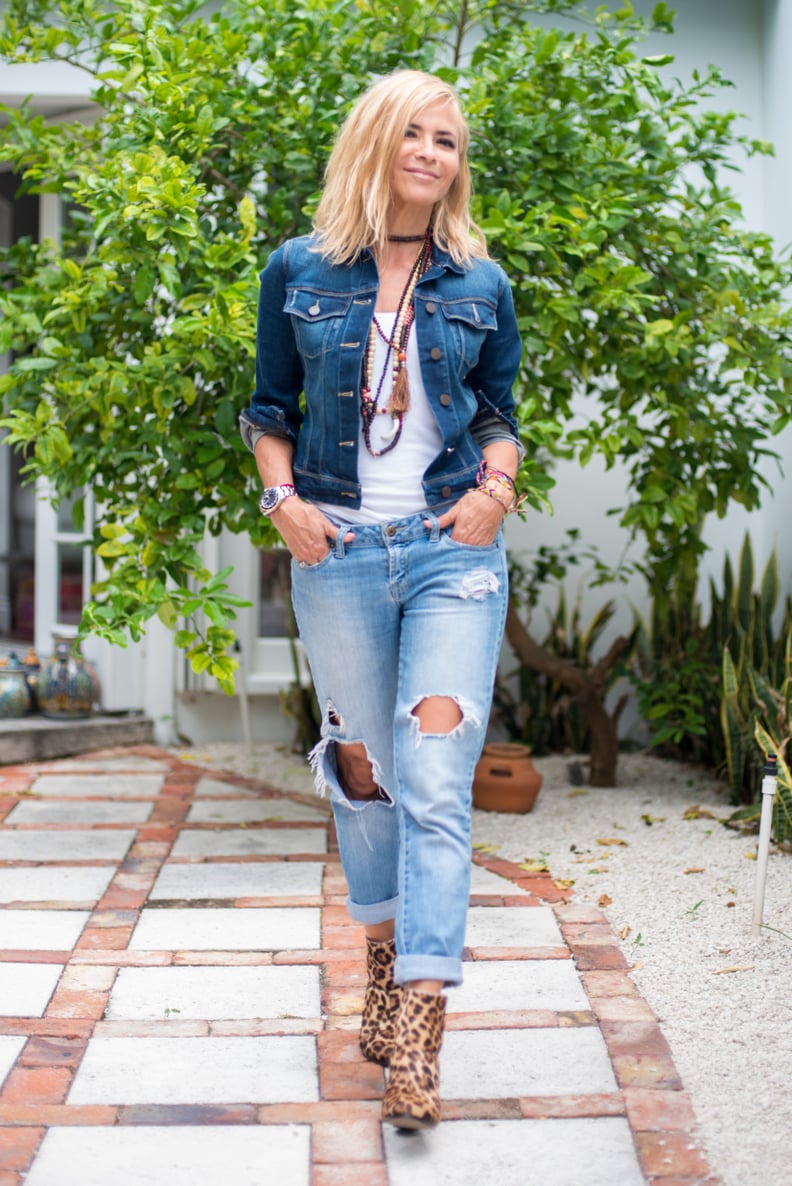 With Distressed Boyfriend Jeans, a Dark Jean Jacket, and Leopard-Print Booties