Husband Immigrated to Be With Me Essay
Love Knows No Borders: My Husband Left His Home Country to Be With Me
My eyes were bright red, puffy, and full of tears as I stared out the train window on the way to New York City to a posh hotel in Times Square, where Eric and I were supposed to spend the night dancing, laughing, loving, and feeling relief that we didn't have to continue to say goodbye. His flight was delayed, or canceled or, honestly, I don't really know. But every two hours as he waited in Morocco on his "short" layover, I would get a call that he was stuck for a bit longer. A flight delay would not normally give for such extreme emotions, but after more than half a year of immigration paperwork, letters, and interviews, I had hit my wall. I needed to be with him for good, whether that meant in the States or in his home of Ghana. I didn't want to say goodbye anymore, I didn't want to wait, I didn't want another obstacle. And here I was, on the night I had been planning for what seemed like forever, alone on a train, alone in a fancy hotel I couldn't afford, still waiting.
I moved to Ghana a year and a half prior to work with a child's rights and anti-trafficking organization. At the time I had been a writer working in Manhattan for a fashion company, but my soul wasn't shining. I had found some purpose in my volunteer work for another anti-trafficking organization, and after a series of events left me jobless, dumped, and without roommates, I began blindly searching for organizations around the world fighting human trafficking where I could volunteer outside of the United States. I maintained my positivity; I let all the hardship slip away and manifested it into opportunity. And as fate wanted it, I landed a paid job as a writer in Ghana, West Africa, and I left the rest behind.
At that same time, Eric, born and raised in the town I was relocating to in Ghana, felt stuck in his job, where he wasn't even making enough money for basic needs. He had found himself in this situation — a family-run business — for years and years, and didn't see a way out. Something sparked fire in him and he decided to seek out opportunity, which landed him a job as a waiter at a restaurant that was run by a local organization. This organization would use the profits from the restaurant to help fund their efforts in child's rights and anti-trafficking. It was the same organization I was starting work for in Ghana. We had both made huge life changes at exactly the same time, eventually leading to each other.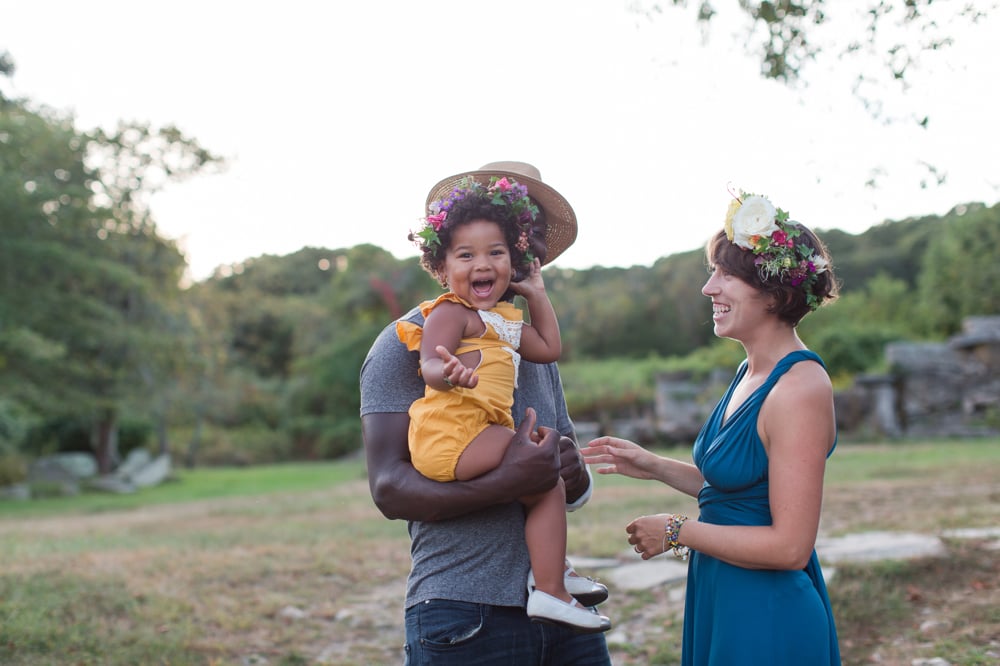 We fell in love instantly, passionately and fiercely, and for a good while we didn't think about what was going to happen. When we finally stopped doing a shy dance around each other and had our first date, it was already two months into my stay that was originally set for four months. We spent our evenings on the roof of a half-built house, under a dark African sky filled with millions of stars, telling stories of our lives, cultures, and sharing our languages. There was so much to learn, so many cultural differences to consider, and so much love to give. Without much hesitation or thought, I changed my ticket and gave us four more months together before I had to go home. I had found a new place of comfort and I was not done exploring him or the life that maybe, somehow, we could make together.
That time flew, as most times of true passion do, when you are really living in the moment, it just seems to pass by. It was a time filled with heat and many, many questions. I had an earful from many locals questioning his intentions with me, hearing that he was just trying to get to the States. I questioned it myself. I cried and I lost hope and for a time, I didn't answer his calls. But he always lived in my heart — always. I could barely picture my life without him, but it was also hard to picture my life with him. Different countries, different cultures, different views, and just, different everything. But one thing we undeniably shared was our love for each other.
When I packed my bags to move back to the States and kissed him goodbye with a mouth full of tears, I felt lost. And when I got back to the States I fell into a depression, something I had never experienced before. I tried to shake it, I spoke to him daily, but the unknown made me sick. So, I did what I knew I should. I flew back to Ghana with no end date. We moved in together; we cooked local dishes, fetched water nearby with a bucket, took jogs, went dancing, and smiled endlessly. But eventually we had to make decisions, and the decision was that we would move back to the States together. This also meant facing immigration.
It's possible to love someone so deeply that against all of your odds, you make it work. It takes an inner knowledge and a willingness to make it work despite what every other person around you may think. And in our case it took piles and piles of paperwork, sharing all of the details of our love, and thousands of dollars to make it work. It took a dear friend willingly sharing her financial details with United States Immigration to co-sponsor us since I had not worked in the States in over a year, something I will forever be indebted to her for. And it is still in the works (thanks to slow-moving immigration processes) and we are still in the works. Learning to understand each other daily, working through our communication and raising a family.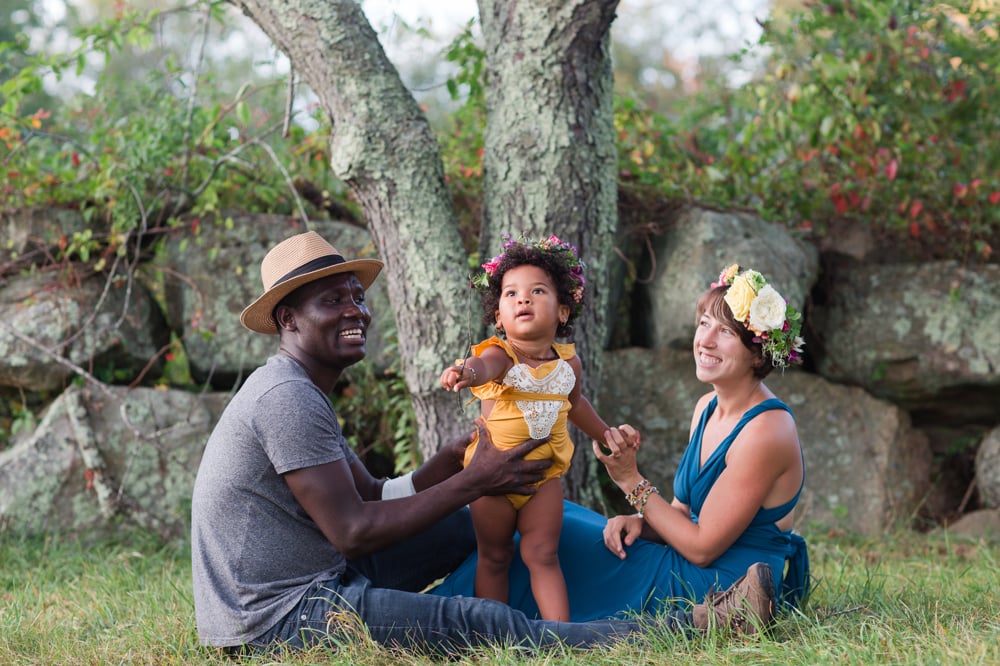 After that sleepless night in my hotel in New York City, waiting for phone calls about his flight, he was finally on his way. I took the subway to JFK, this time with an anxiety that rejuvenated me, and my tears had given way to a huge dorky smile that I couldn't fight. His 36-hour flight delay was over and he was landing into my life again. Our 5,840 hours of waiting for an approved Visa to move him to the States was over. We were free. And as the great Ghanaian revolutionary Kwame Nkrumah said and Eric would repeat over and over, " At long last, the battle has ended."
If you fall in love while living abroad, traveling, or even if it is in your backyard, remember that it's worth it. Take the time, do the work, and your love will repay you over and over and over again. We are proof.