12 of the Hottest Threesome Scenes, Shown in GIFs
There's something about adding a third person to the party that takes a sex scene from pretty sensual to unbelievably hot. Jay Ellis's grocery-store-intro-turned-wild-threeway in Insecure and Blake Lively's steamy trio with her two boyfriends in Savages are just a couple of the sexy encounters you're about to see. Ahead, we've rounded up 12 of the best threesome scenes in movies and TV shows, because three is sometimes better than two.
01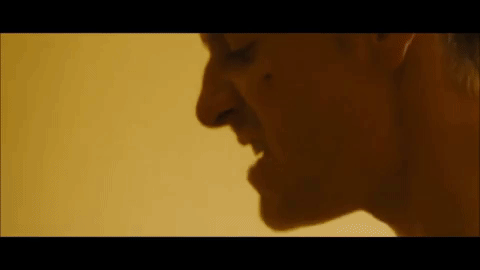 Shame
Michael Fassbender's sex-addicted character in Shame spirals out of control when his younger sister moves in, and he hires two prostitutes in this intense scene.
02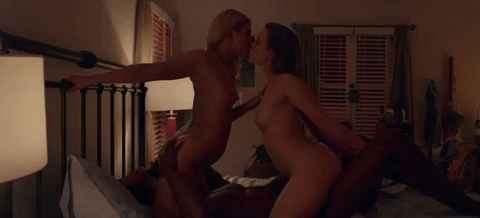 Insecure
In season two of Insecure, two random girls at the grocery store invite Lawrence over for some fun. Things get hot, fast — before he realizes the girls' strange fetish.
03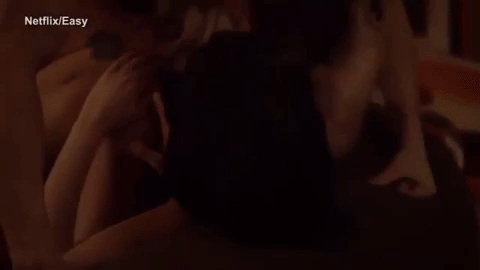 Easy
Orlando Bloom and Malin Akerman play a curious couple in Easy who discover the fun of Tinder. After looking for a woman to join them for a threesome, they recruit a friend instead.
04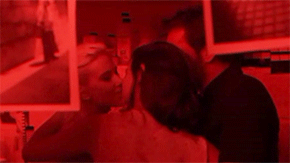 Vicky Cristina Barcelona
Cristina (Scarlett Johansson) and Vicky (Rebecca Hall) are two American tourists who end up both falling for the same painter (Javier Bardem) while in Spain — hence the title Vicky Cristina Barcelona. But when Cristina ends up bunking with his volatile ex-wife, the three of them get down in the darkroom.
05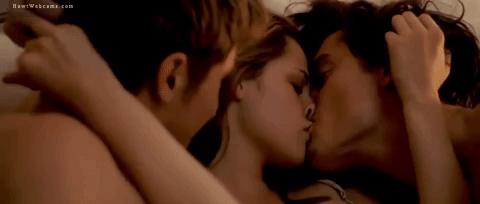 On the Road
Sal Paradise meets a free-spirited couple named Dean Moriarty (Garrett Hedlund) and Marylou (Kristen Stewart) while traveling across the country. The trio share two threesomes in On the Road, one in the car and one in bed, as shown above.
06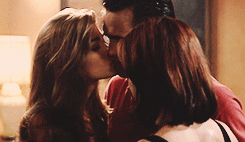 Wild Things
When Sam Lombardo (Matt Dillon) and two manipulative girls (played by Denise Richards and Neve Campbell) pull off a con, they celebrate with Champagne and a steamy motel threesome in Wild Things.
07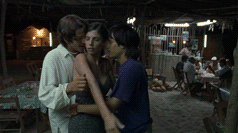 Y Tu Mamá También
Things really heat up in Y Tu Mamá También when two male best friends encounter an older (and married) woman they're both vying for.
08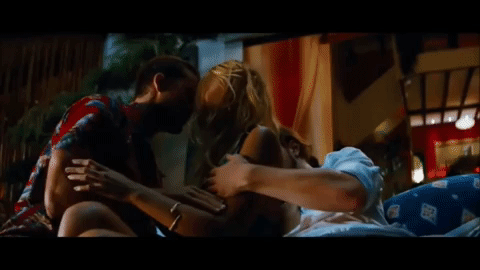 Savages
Pot growers Ben and Chon share their girlfriend, played by Blake Lively. The three have some sexy moments before she's kidnapped by the Mexican drug cartel in Savages.
09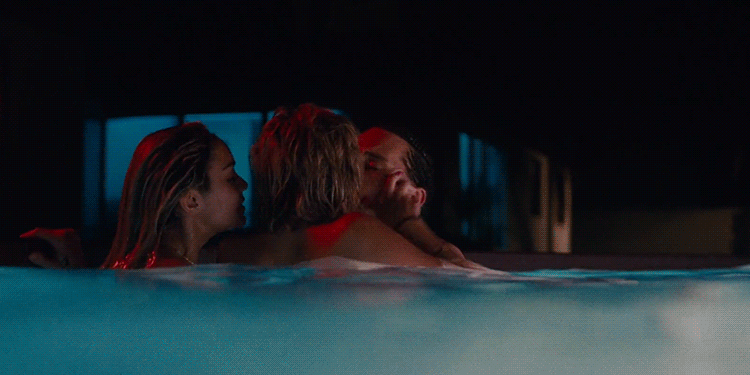 Spring Breakers
Four college girls rob a fast-food restaurant in Spring Breakers to fund their vacation to Florida. Drugs, alcohol, and sex — including this threesome between characters played by Vanessa Hudgens, Ashley Benson, and James Franco — are only just the beginning.
10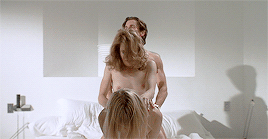 American Psycho
Christina Bale stars in American Psycho as Patrick Bateman, a wealthy and handsome investment banking exec who also happens to be a murderous psychopath. He hires two prostitutes to film himself having sex with them in this scene.
11
The Dreamers
The Dreamers features a brother and sister who take an American student visiting Paris under their wing. As the 1968 student riots ensue, the French twins lure him into their incestuous relationship in the month their parents are away.
12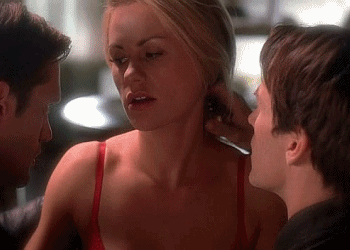 True Blood
Though HBO's True Blood is filled with multiple threesomes, Sookie's erotic dream about having both Bill and Eric is a hot fantasy we couldn't leave out.