J.K. Rowling Honors Orlando Shooting Victim
J.K. Rowling Sent Flowers to the Funeral of an Orlando Victim and Wrote the Sweetest Card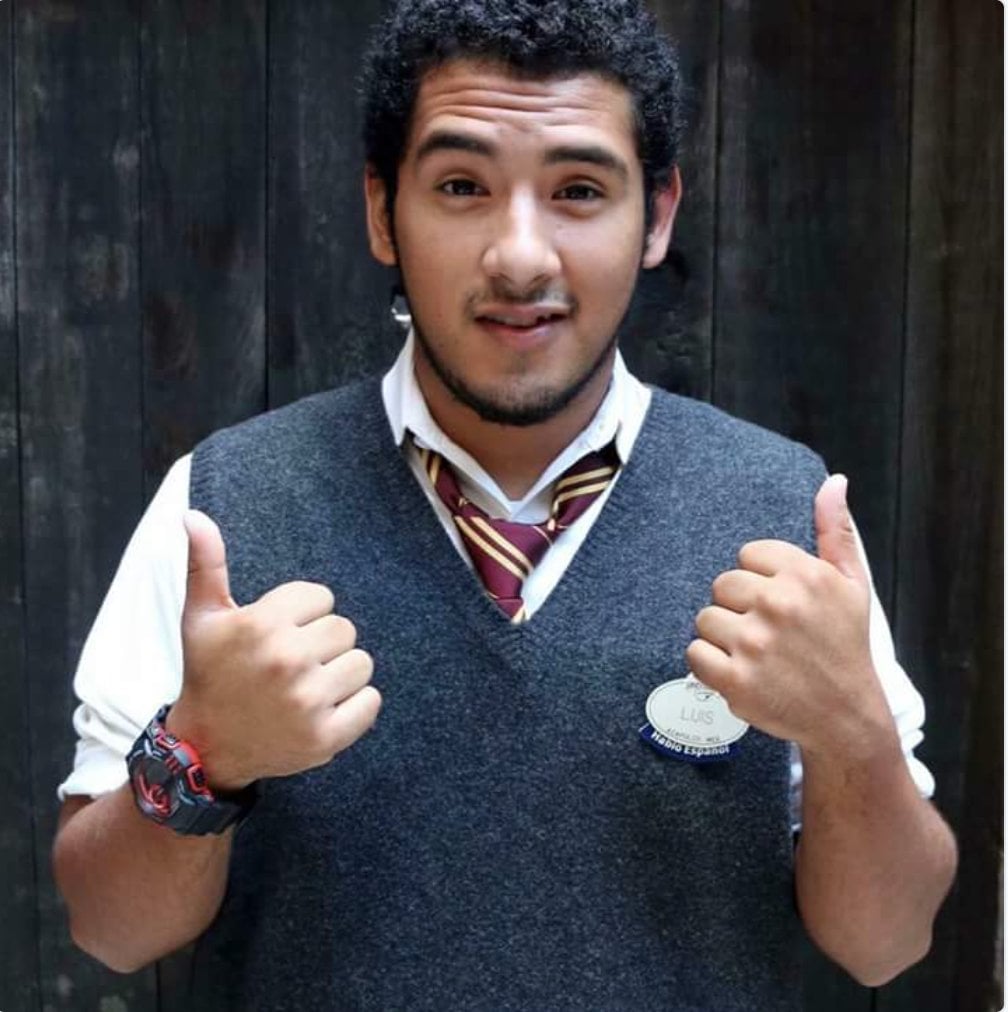 Update: On June 17, J.K. Rowling sent a red floral wreath to the funeral of Luis Vielma, a victim of the Orlando shooting who worked at the Harry Potter ride at Universal Studios in Florida. Her representative confirmed the gesture to BuzzFeed News, which reported that the accompanying card said, "To Luis, who died for love. You will never be forgotten. J.K. Rowling."
I swear JK Rowling is the sweetest human on the planet. pic.twitter.com/OY455s2632

— Saint Mac Tonight (@Narlstrom) June 18, 2016
Original story: J.K. Rowling is no stranger to tackling tough subjects on Twitter, but in the wake of Sunday's mass shooting in Orlando, FL, the Harry Potter author used the platform as a way to share an emotional tribute to victims. Two of the men shot at Pulse, the popular gay nightclub that was targeted in the horrific attack, were employees at The Wizarding World of Harry Potter theme park.
One, 22-year-old Potter fan Luis Vielma, was a self-professed Gryffindor and ride attendant on the Harry Potter and the Forbidden Journey attraction. Vielma was killed in the massacre, leading Universal Studios to temporarily shut down his ride as a sign of mourning.
Luis Vielma worked on the Harry Potter ride at Universal. He was 22 years old. I can't stop crying. #Orlando pic.twitter.com/Nz2ZCWxNsS

— J.K. Rowling (@jk_rowling) June 13, 2016
After posting a tearful message about Vielma's death, it came to Rowling's attention that yet another WWOHP employee, a Slytherin named Tony, remains in intensive care after the attack. The author shared her well-wishes with Tony and his loved ones, standing in solidarity by using the #LoveIsLove hashtag.
@jk_rowling I worked with Luis he was a gryffindor who would make you proud. We have a slytherin who's still in the icu. His name is Tony.

— Victoria Bidorini (@abnormalvb) June 13, 2016
I'm praying Tony pulls through. My thoughts are with all of you #LoveIsLove #Orlando https://t.co/JLSBMWRrfJ

— J.K. Rowling (@jk_rowling) June 13, 2016
Like the many who came forward to provide aid in the wake of this tragedy, Potter fans have taken to the internet to show support in any way they can . . . with touching art, words of kindness, or by simply "raising their wands" in honor of Luis and Tony.
@jk_rowling pic.twitter.com/CLvZZNNbzZ

— Joey (@JoeyL06) June 13, 2016
It seems that in a time of such devastating loss, two of J.K. Rowling's own Harry Potter quotes are particularly poignant: "Happiness can be found, even in the darkest of times, if one only remembers to turn on the light," and "Though we may come from different places, and speak in different tongues, our hearts beat as one." In spite of the horrors inflicted upon the LGBT community through the Orlando attack, the outpourings of love and support from around the world have shown that intimidation and violence will not deter us from believing that love is love.