Meryl Streep's Speech Prompts Donations to Journalists
Meryl Streep's Golden Globes Speech Had an Immediate Effect on an Important Group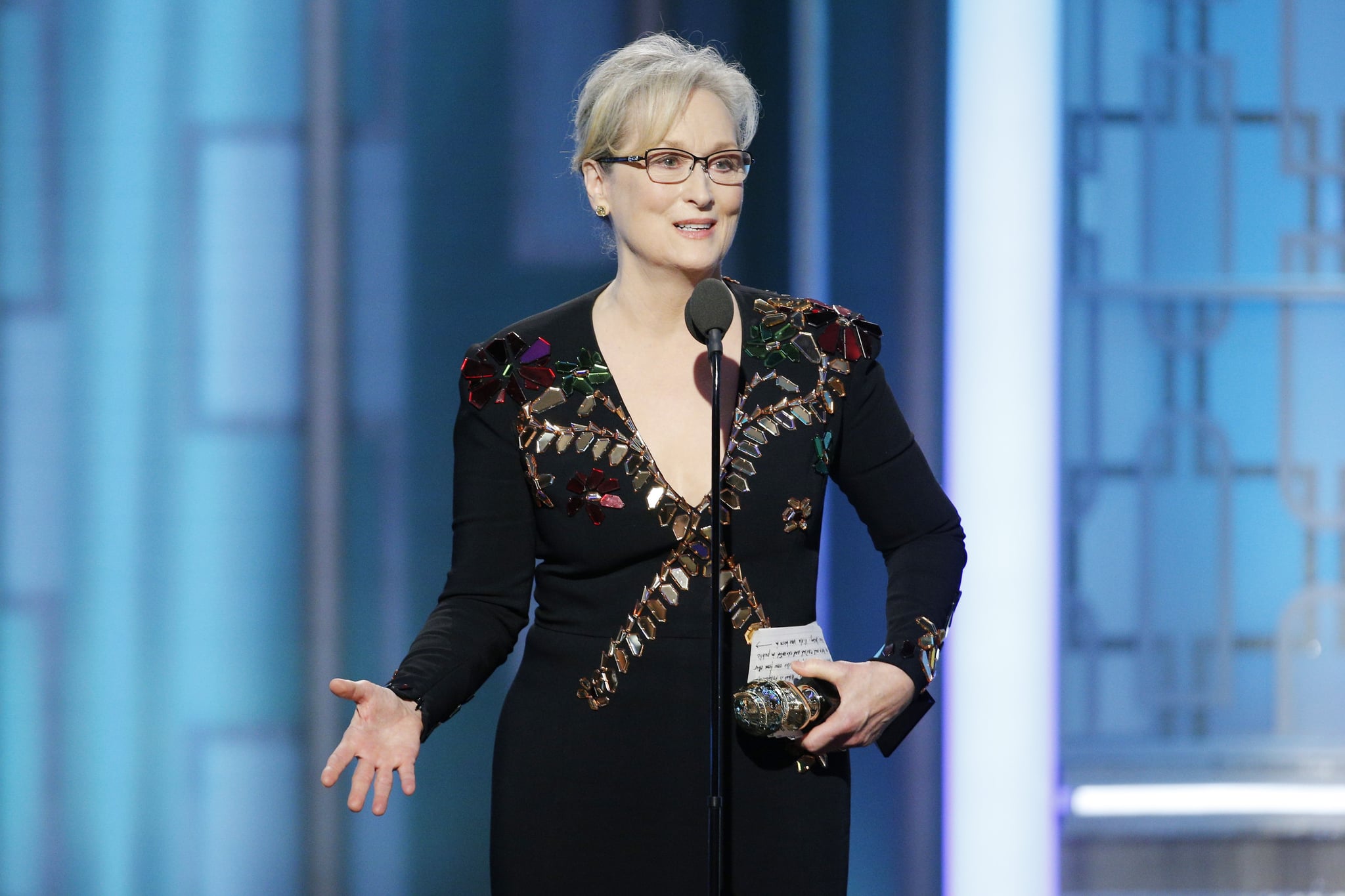 Meryl Streep's acceptance speech for the Cecil B. DeMille at the Golden Globes was an eloquent condemnation of the president-elect, particularly how he mocked a disabled reporter. And since Donald Trump's presidency threatens the freedom of the press, Streep also made an impassioned call to protect journalists.
"I only ask the famously well-heeled Hollywood foreign press and all of us in our community to join me in supporting the Committee to Protect Journalists," Streep said, "because we're going to need them going forward, and they'll need us to safeguard the truth."
Immediately following Streep's speech, the Committee to Protect Journalists received $80,000 in donations from 1,000 people, according to David Beard who is a careered reporter presently at Stat News.
Update: The Committee to Protect Journalists says it has counted 1,000 donations for $80,000 since #MerylStreep's speech @pressfreedom @CJR

— David Beard (@dabeard) January 9, 2017
Thank you Meryl Streep for your support of CPJ and #pressfreedom at the #GoldenGlobes. Donations can be made online https://t.co/xAd0NgiTa7

— CPJ (@pressfreedom) January 9, 2017
Trump has a history of disrespecting the press and its resolve to print truth. In an era of fake news, Streep's message is an especially relevant reminder of journalism's duty despite a president unwilling to accept the truths he dislikes.