Personal Essay in Reaction to Las Vegas Concert Shooting
Why I Won't Let Hate Win and Allow These Attacks on Concerts to Keep Me From Live Music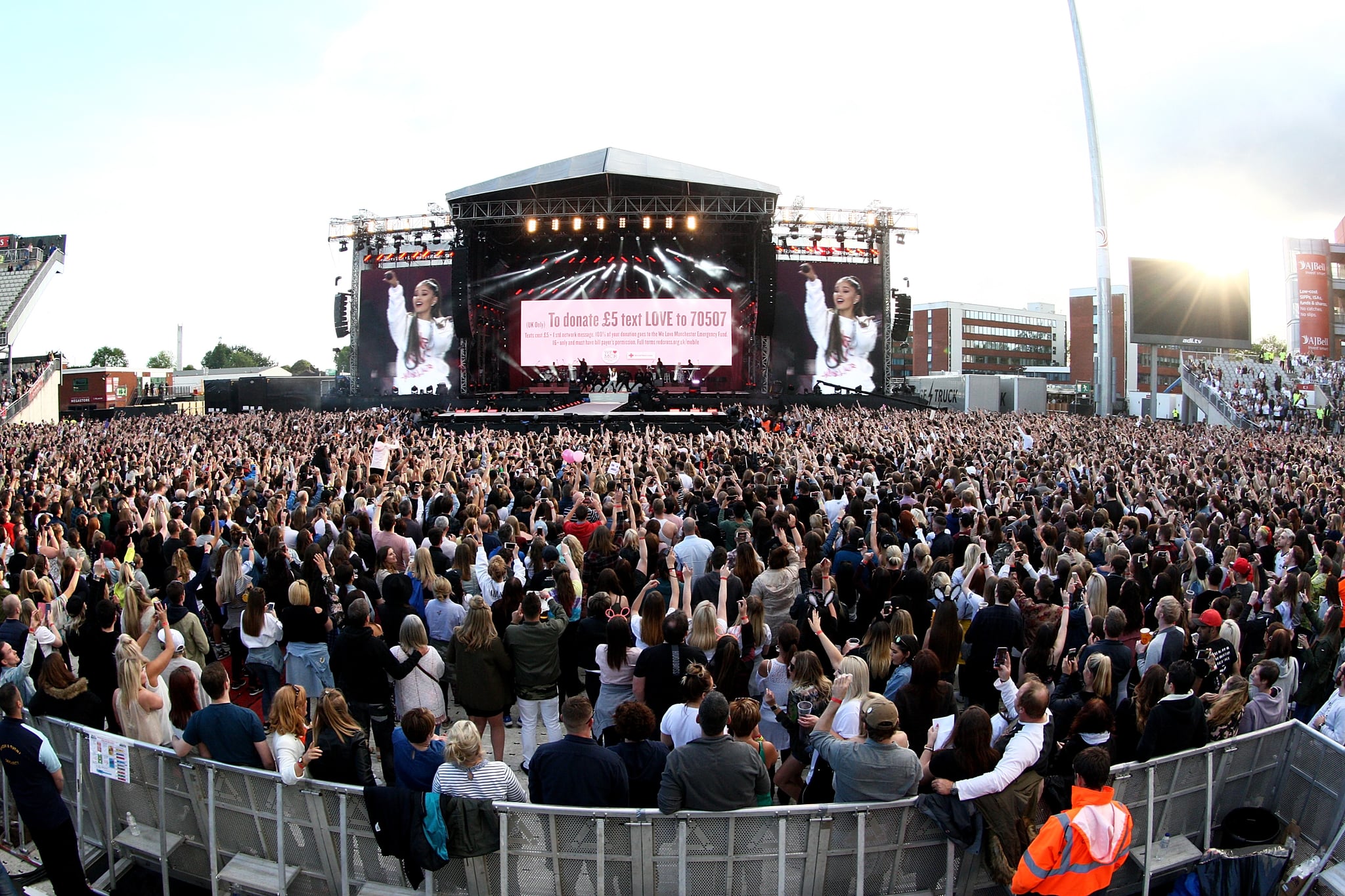 On Saturday, Sept. 23, I was in an open lot across from Mandalay Bay in Las Vegas for the iHeart Radio Music Festival with thousands of other music fans having the time of my life. Eight short days later, thousands more music fans were in the same exact location but were left with what may be the most tragic memory of their lifetimes. It was a haunting feeling to wake up to the news of such a mass shooting in a spot where I had literally been just days before, and after the bombing in Manchester, England, in May, it was nearly enough for me to call it quits on live music for good. But I can't let hate win.
I've long believed that concerts are my safe haven and my home. I went to my first concert as a preteen and fell in love with everything about it. Since then, I've gone to hundreds of them all over the country and even the world. At each one, I meet people just like me who love the music, love the musicians, and love the camaraderie that can be found inside the venue. A concert should be full of love, not hate. It should be a place you feel safe to come and share your love.
I believe that the love will outweigh the hate and will prevail in the end.
As someone who is deep into the One Direction fandom, the bombing at the Ariana Grande concert in Manchester felt close to me because of how much overlap there is between the groups of fans. I had just seen Ariana on her tour in the US weeks prior to that, and I sat on my phone reading updates on Twitter thinking, "That could have been me." I feel like a statement like that happens to a lot of people when tragedy hits and you can relate it back to yourself, but having just been to that concert and seeing so many of my online friends desperately crying out on Twitter to help find their missing friends rattled me. This wasn't right. This can't happen in our concert safe houses. We can't let hate win.
Seeing the unification of fans and artists in the wake of that tragedy fueled me to never give up live music, because it's what makes me the happiest. I will never be happier than when I'm in the crowd at a show, yelling Harry Styles's lyrics back to him while he prances around the stage and tells us to go outside and hug a stranger who needs it. Harry in particular has built his new solo career on treating people with kindness and encourages us to spread love everywhere we go and with everything we do. He and his fellow musicians continue to chase their dreams and share their music with us because they know some of their fans have sh*tty lives outside the venue walls but find hope and joy inside.
In the past two weeks alone, I've been to six concerts, one of which was in the exact spot where the Las Vegas nightmare happened. Any single one of those shows could have been my tragedy. I was at a show Sunday night in New York, just hours before the shooting at the Route 91 Harvest Festival. I asked myself today if I should start to be more afraid of going to concerts since hateful people keep senselessly attacking them. I nearly let hate win.
But I love music too much, and I still believe in the good in people. I can't see my life without live music and diving head first into the magic of a show. I believe that the love will outweigh the hate and will prevail in the end. I believe that concerts are still a safe space to be yourself and share in the love of music with your fellow fans and the people who created it. And I firmly believe that backing down and giving up concerts is exactly the wrong thing to do, because that's the moment that hate wins, and that's never something I'll be OK with.