Sarah Huckabee Sanders Emoji Tweet
This Emoji-Laced Tweet From the White House Press Secretary Is the New "Covfefe"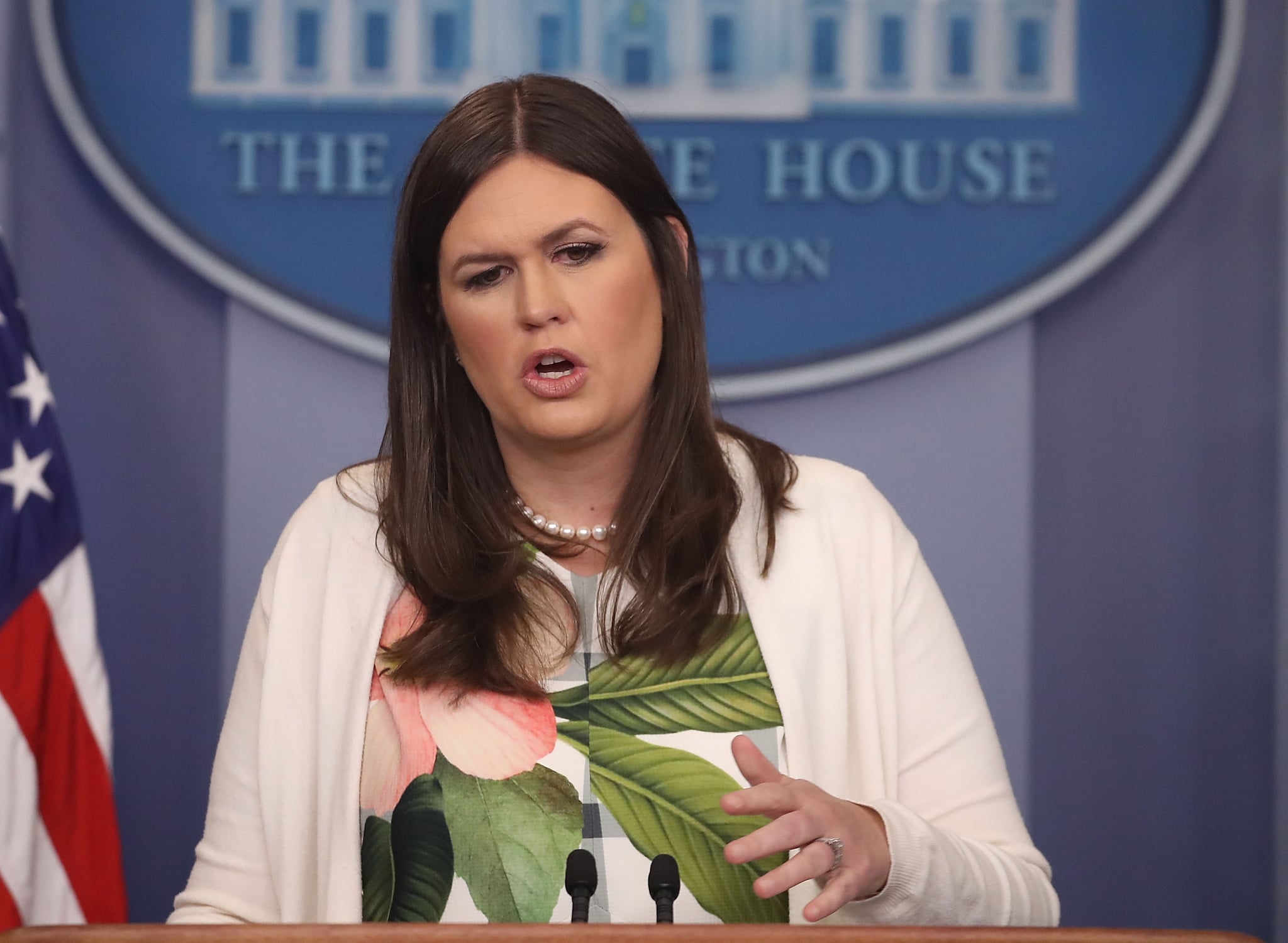 White House Deputy Press Secretary Sarah Huckabee Sanders found herself in a "covfefe"-style scandal of her own on June 10 when she tweeted out an emoji-laced tweet that no one could understand.
⚓️🚥🚥🚥🚥⚓️🚥🚥🚥🚥🚥🚥🚥🗺🗺🗺🗺🗺🗺🏰🗺🗺🏰🏰🏰🚦 :/9//&🗿🛩⛩🏚
#🚦lolaklkk🚥🚦⛲️🚝🚦🚞🚢🚂

— Sarah H. Sanders (@SHSanders45) June 10, 2017
The internet instantly had a field day with the confusing tweet, as usual, with some even wondering if it was a secret coded message for Russia. Keep reading to see some of the other hilarious reactions to the incoherent tweet, then read Sanders's perfectly reasonable explanation ahead.
This tweet from Sarah Huckabee is the most coherent explanation of Trump's foreign policy we have had so far. https://t.co/t04VljXBQi

— A Once Great Nation (@USARedOrchestra) June 10, 2017
Somewhere in there she said, 'Trump is a liar.'

— Schumi777 (@schumii777) June 10, 2017
Having trouble translating this into its native Russian

— Stephen Grant (@stephencgrant) June 10, 2017
Is "lolaklkk" the next "covfefe"?

— Lotus Prince (@LotusPrince) June 10, 2017
Real life ... every Mom understands this 🙂

— julie (@weddingstyle7) June 10, 2017
Turns out Huckabee's 3-year-old son, Huck, was the culprit behind the confusing emoji tweet:
This is what happens when your 3 year old steals your phone. Thanks Huck! #neverleaveyourphoneunlocked https://t.co/qFD8zRpn8g

— Sarah H. Sanders (@SHSanders45) June 10, 2017
It's safe to say we can mark this down as one of the most reasonable explanations to come from the White House administration lately.