My Father's Application Was Pending When DACA Was Suspended
My DACA Status Was Approved Before a Judge Blocked New Applications — My Father's Wasn't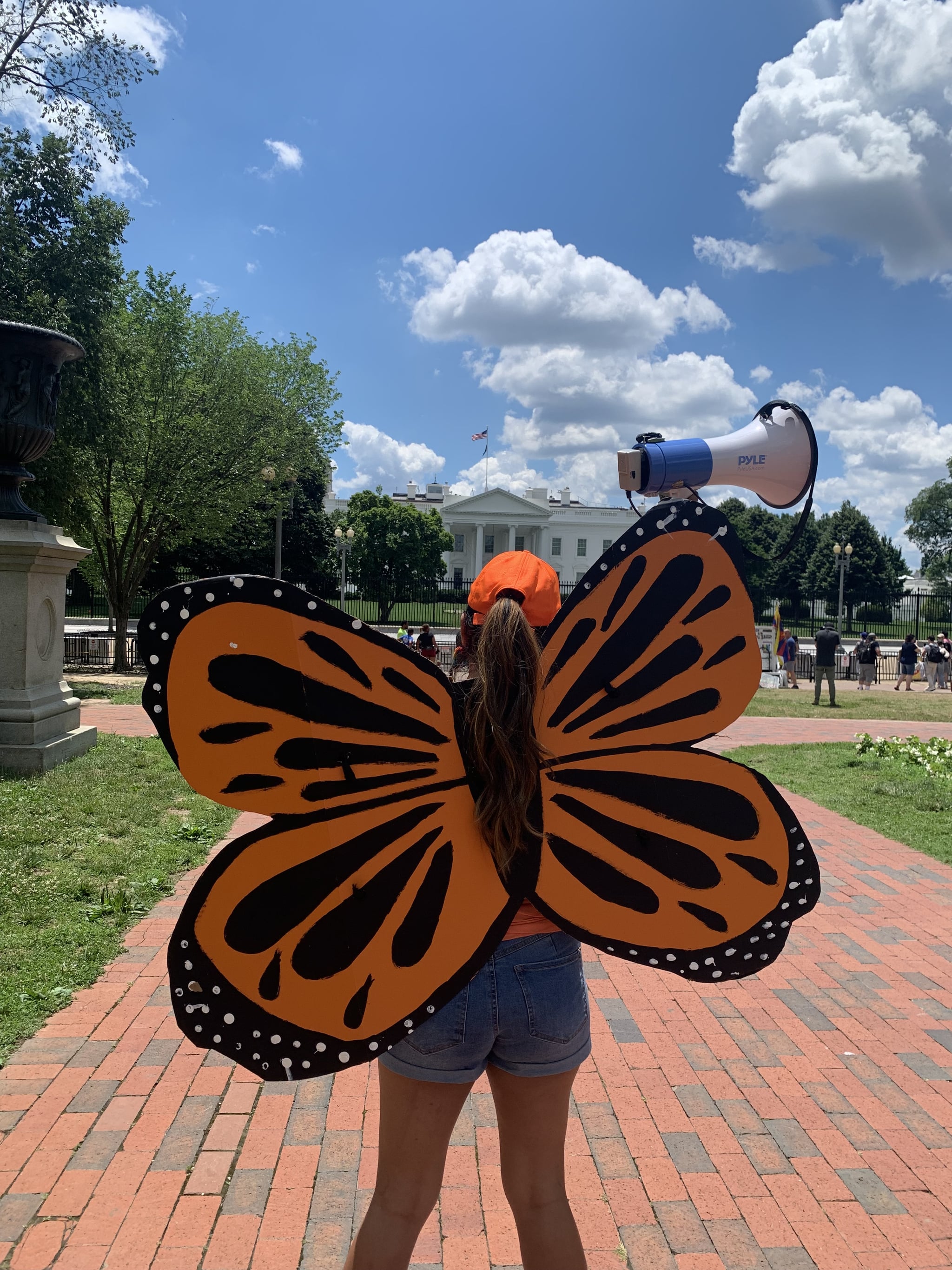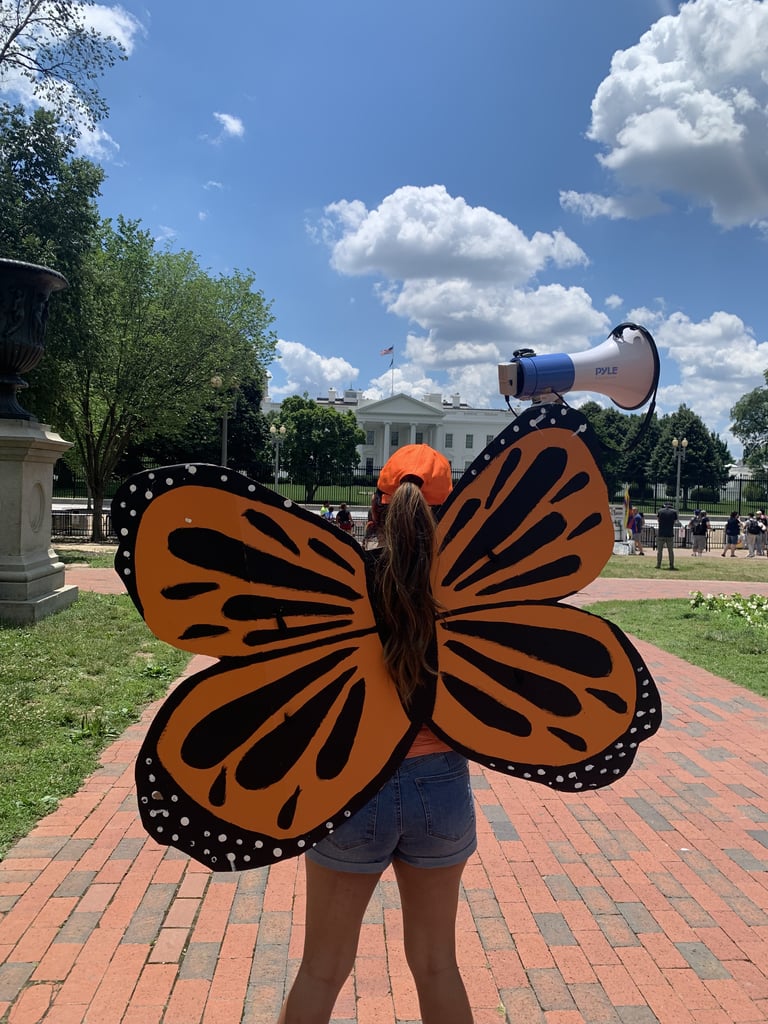 Yazmin Bruno-Valdez is an immigrant from Tijuana, Mexico, who migrated to the United States at 3 years old. Before receiving DACA, she lived undocumented for nearly 17 years. She has advocated for equal access to education for undocumented students, as well as resources for undocumented families since her junior year in high school. She aspires to one day be an immigration lawyer and provide critical legal assistance to the undocumented community.
Since Judge Andrew Hanen ended the Deferred Action For Childhood Arrivals (DACA) program for new applicants on Friday, July 16, I have been overwhelmed with guilt. Less than a month ago, I was approved for DACA for the first time. My dad, who is also eligible, on the other hand, has not heard back about his application yet.
I always imagined that my dad and I would get DACA together. In 2017, shortly after I had celebrated my quinceañera, my dad and I filled out our DACA applications for the first time. I remember the application being long and complicated. With so many forms and questions for us to answer, applying for DACA felt like having to prove our existence and that our lives mattered; that we were worthy of being protected and of continuing to live in the only place we've ever called home.
Yet, before our applications could be submitted, my dad pulled them, fearing that our personal information could be shared with immigration enforcement. Not too long after, Donald Trump, the president at the time, ended DACA, shutting the door for me, my father, and thousands of other eligible immigrants and stopping us from receiving relief from the always looming threat of deportation.
When DACA was reinstated in December 2020, that door was reopened. Without hesitation, I filled out my application and encouraged everyone around me who I knew was eligible, including my dad, to do the same. I never thought that a few months later I'd be approved for DACA and he wouldn't.
Although I was accepted into the DACA program — which provides me with a two-year work permit and protections from the threat of deportation — my father and over 80,000 first-time applicants have been left waiting for a response that has the potential to completely transform their lives but may never come. My fate was a result of luck. I do not deserve these protections any more than my father, my mother, and those who are forced into the shadows for being undocumented.
For people like my dad, Judge Hanen's ruling means the door to DACA has been shut and locked once again.
For people like my dad, Judge Hanen's ruling means the door to DACA has been shut and locked once again. This time, however, I'm on one side feeling helpless because no matter how much I may want to, I can't seem to unlock it to let my dad in, too.
When I learned my application was approved, it felt like I had won the golden ticket. DACA would not only allow me to finally feel safer and be able to breathe, but would also open doors to further my education. But how do you hold onto your golden ticket while looking your dad in the eyes and telling him he may never get his? After months of encouraging him to apply, of giving him hope that this was our shot — that we both could be protected — how do you tell him that dream is over?
I could see the pain, fear, and uncertainty written across my dad's face after he learned of the ruling. He'll never tell me that he's hurting, but I can tell. The hope he once had to no longer have to live his life in the shadows has dimmed, and I can't help but feel like I was the one who let him down.
But as much as I am feeling guilty after encouraging my dad to apply, I try to remind myself that our communities should have never faced this ruling in the first place. It's our country's broken immigration system that makes us beg for scraps and puts us in positions where at any time we could be separated from our loved ones.
Judge Hanen's cruel decision is a reminder that DACA will never be enough to protect immigrant communities and that only a pathway to citizenship can protect immigrant youth, temporary protective status holders, farm workers, essential workers, and those who were never eligible for DACA, like my mom, from the threat of deportation.
Undocumented people like my dad and me live in constant fear of being separated. This cruel ruling only furthers our dehumanization, and we have had enough. We have families. We have loved ones. And we all deserve to live freely without fear of being torn from the only homes we've ever known. We need a pathway to citizenship for all 11 million undocumented people. It's time President Biden and Democrats in Congress step up to deliver. I won't accept anything less for myself, for my parents, or for my community.
Image Source: United We Dream