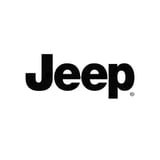 Don't underestimate the power of a little peace and quiet or an open road. We've partnered with the All-New Jeep® Compass to share seven ways to kick off your day with a roaming purpose.
They say successful people make the most of their mornings; never hitting snooze and always getting started before the sun comes out. But the truth is, these people — the early risers, the productive ones who are "doing it right" — have just figured out something the rest of us still need to learn. Not only is starting the day at sunrise the best time to be productive but it's also a rare, uninterrupted opportunity to connect with and channel your best self.
If that sounds like something you're down to try, we've rounded up seven mindful activities that'll make you want to get an early start from here on out. Read on to see what they are, and prepare to become a morning person, too.