19 Asian Lifestyle Influencers to Follow on Instagram Who'll Instantly Brighten Up Your Feed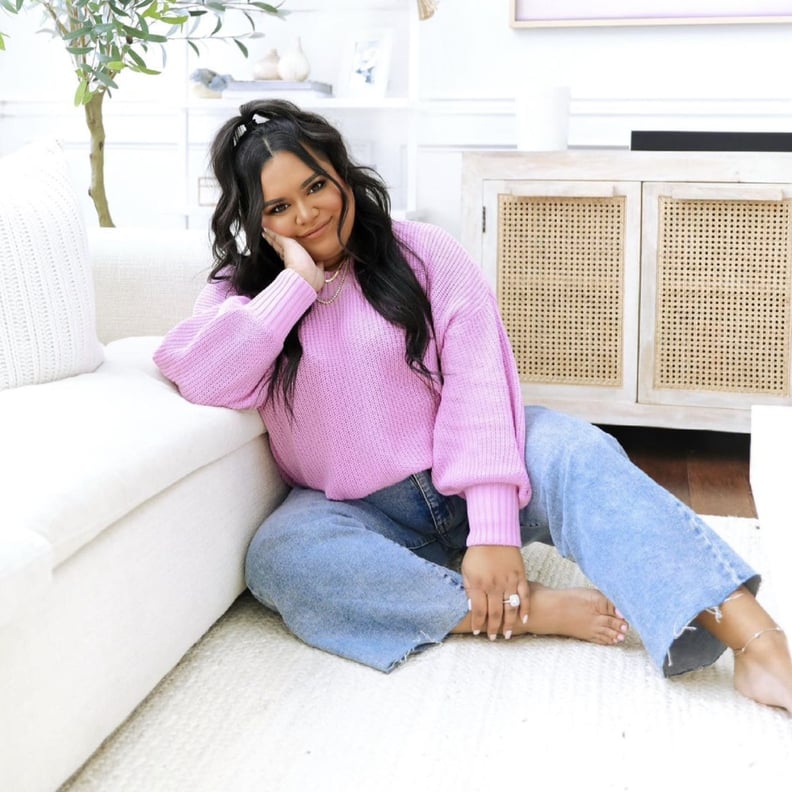 The best thing about lifestyle influencers is that they cover such a wide range of topics. From home decor to cooking to self-care tips, there are plenty of people to follow on social media that'll give you inspiration for your own life. And one of the best ways to ensure that you are exposed to all of this great content is to diversify your feed. Fortunately, it's easier than ever to support BIPOC content creators who are true experts in their field (and there are so many!). And while all of the Asian influencers mentioned ahead fall into the lifestyle space, many of them also post about other passions like style, beauty, business, parenting, and more. Read on for 15 Asian lifestyle influencers on Instagram you'll want to follow ASAP, all of whose content is sure to delight and inspire.
01
Caila Quinn
The former The Bachelor alum (she was on Ben Higgins's season back in 2016) is now a full-time lifestyle influencer. She posts a mix of content ranging from bridal inspiration (she's currently engaged to Nick Burrello) to gorgeous interior design set-ups. Caila also writes candidly about important topics like adult acne, productivity, and gratitude, to name a few.
02
Celine Chiam
Celine's feed is full of fun selfies, inspiring captions, positivity, bucket list-worthy travel content, and tons of delicious food — not to mention a handful of adorable animals. There's no reason not to follow her!
03
Chriselle Lim​
In addition to being absolutely hilarious (check out her TikTok, if you haven't already), Chriselle's Instagram features a ton of lifestyle content, including family photos, style inspiration, and tours of her stunning home. Basically, we can't get enough.
04
Nabela Noor
Nabela is best known for her now-viral "Pockets of Peace" TikTok series, in which she documents the joys of daily life amidst the COVID-19 pandemic. On Instagram, the Bangladeshi-American influencer posts about various topics, including her journey towards self-love, home decor inspiration, mouthwatering recipes, and family life. She's truly such a positive force!
05
Emma Cortes
This Seattle-based lifestyle influencer aims to inspire and empower her audience by speaking up about important issues like anti-Asian hate crimes and equality for all, which we love. Followers can expect a mix of lifestyle-oriented photos, outfit inspiration, and digital marketing/social media tips.
06
Shreya Kalra
Shreya, a first-generation Indian influencer, is based in Amsterdam. She loves sharing her life in The Netherlands with her more than 53,000 followers, which consists of lots of florals, food, and fashion.
07
Amena Khan
The UK-based lifestyle influencer loves sharing fashion, beauty, organization, and recipe tips with her followers. Her adorable family is often featured on her feed, as well, which we love!
08
Kavita Donkersley
Kavita is another UK-based lifestyle influencer who frequently shares dreamy decor inspiration, travel content, and lots of houseplant snaps (according to her bio, she's a self-proclaimed "plant queen").
09
Jean Wang
Jean lives in Boston with her husband and two children, Nori and Rio, and loves to post about style, cooking, and motherhood. Check out her feed for recipes and cool DIYs, including these paper lanterns, which she made in celebration of Lunar New Year.
10
Kryz Uy
Kryz is a mom, author, and lifestyle influencer based in the Phillippines. She's also married to Filipino actor and model Slater Young! Her feed is full of gorgeous photos and captions about travel, style, family, and, of course, her daily life.
11
Jessica Ricks
Jessica is a California-based lifestyle influencer who uses her Instagram account to document her travels, style, recipes, and more. Her pup, Rosie, is also featured throughout her feed, and we guarantee you'll fall in love with her!
12
Si Pei
Si is a Singapore-based influencer who posts about fashion, lifestyle, travels, and more. She frequently shares photos of her family, which include her husband and adorable pup!
13
Amy Zhang
Amy's feed is impeccably curated with a variety of wellness, fashion, and lifestyle-oriented content. The LA-based influencer also runs a blog called The Luxi Look. Expect wellness-centric recipes and beautiful beach pics, all of which are sure to inspire.
14
Tiffany Wang
Tiffany is a San Francisco-based lifestyle influencer as well as the Chief Marketing Officer of her family-owned insurance business. On Instagram, Tiffany posts tons of mirror selfies (many while wearing cozy pajamas and loungewear, so we stan a relatable queen), delicious eats, and travel inspiration.
15
Victoria Hui
Victoria is based in Canada. Her Instagram followers are treated to various lifestyle-oriented snaps, including everything from fashion and beauty inspiration to more personal topics like finding a work-life balance. She also frequently posts about her upcoming nuptials, her pup, and her travels.
16
Jessica Woo
Jessica, also known as the "Bento Box Queen" to her followers, is a Las Vegas-based influencer whose content focuses mainly on food (aka right up our alley!). She's most well-known for posting videos of herself making lunches for her kids (they are not your average school lunches), and she also posts about her adorable family, more adult-focused recipes, outfit inspiration, and more.
17
Aimee Song
Aimee is well-known fashion influencer, but she also posts tons of great lifestyle content! From fun recipes to home decor to incredible travels to sweet family snaps, following Aimee will definitely brighten your day.
18
Santoshi Shetty
Indian fashion blogger Santoshi gives her followers so much more than just cute outfits. She frequently posts about fitness, her travels, her favorite music, delicious meals, and more.
19
Allison Teng
While this SoCal blogger posts tons of fashion content on her feed, her Instagram Stories and Highlights house so much more, including recipes, beauty tips, her pup, and travels, among many other things. Her bright and beautiful photos will add a splash of happiness to your own feed!