POPSUGAR
/ paid content for /
QVC
Dyson Outsize Absolute Cordless Vacuum Review 2023
Dyson's Most Powerful Vacuum is on Sale at QVC Right Now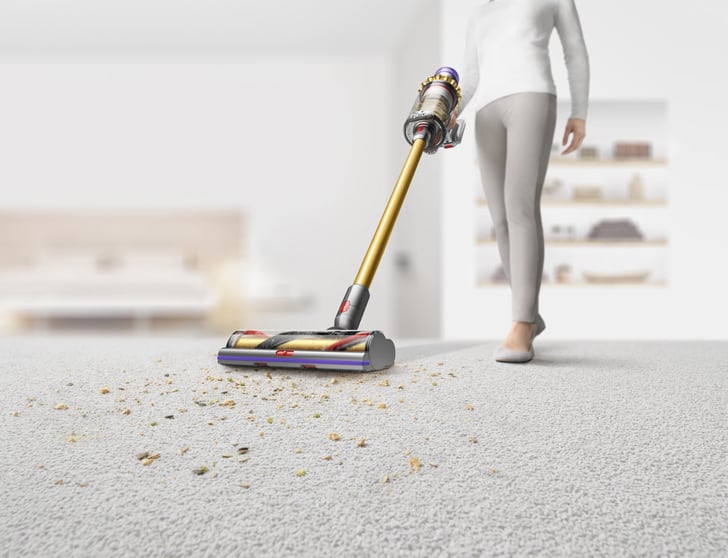 I'm one of those people who could endlessly tell you the difference between every brand of sheets, mattresses, and Dyson vacuums. It's my job to study, test, and review home products, and I love raving about them. I've had the opportunity to test just about every Dyson vacuum on the market, mostly because my mom, sister, and best friend all own different models as well. Of all the designs I've tried, the Dyson Outsize Absolute ($850, originally $949) is the one I would recommend most.
Why I love it is not hard to figure out: it's the newest and most powerful option on the market. To my surprise, though, its power is truly unbeatable. The specs speak for themselves. It has twice the suction power of other competitors on the market, and I found this out firsthand. I have a wool rug in my living room and it sheds, which is just part of owning a wool rug. My old vacuum helped clean up some dirt and debris, but it never really felt clean. One swipe across the rug with this model and it was unbelievable. My rug actually looked different and was instantly a lighter shade because the vacuum had sucked up so much stuff. After vacuuming my whole rug, I couldn't believe the amount of lint, dust, and dirt that was in the barrel (gross, I had been living with it!).
After vacuuming my whole rug, I couldn't be believe the amount of lint, dust, and dirt that was in the barrel.
This larger model has a longer runtime than ever — on a full charge, it can last up to 120 minutes, making it great for big homes. Plus, the larger barrel means it can hold more debris and needs to be cleaned out less. One of the only downsides for the long runtime is that it has a finger trigger to use it; after a while, it can be tiring to hold down, and I wish it just had a simple on and off button.
One of the many things I love about Dyson is the attachments the vacuums come with. They are equipped with handy tools you can connect to the base vacuum to clean just about every nook and cranny in your home. My favorite one is the Laser Slim Fluffy Head, the soft roller than can literally make your hard floors squeaky clean. It features a green laser design that was specifically made by Dyson because it's the most visible to the eye, so you don't miss a single spot of dust.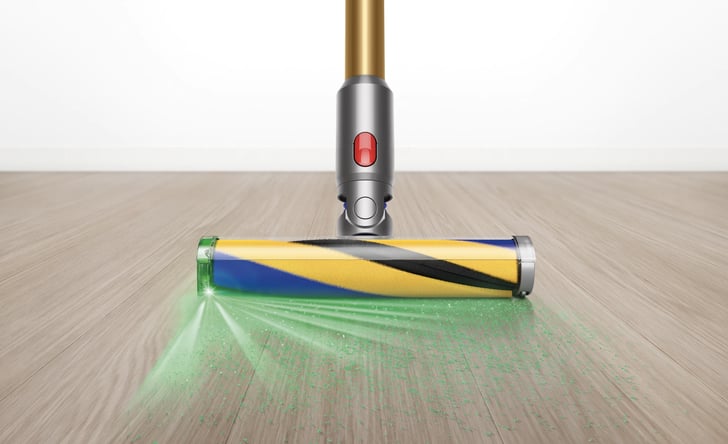 At first, I thought this model was too big for me. I also own the Dyson Micro Stick Vacuum, which is actually its smallest design ever, and you can read my full review here. While its compact size is perfect for my small apartment and I love the way it glides on hardwood floors, this larger Outsize Absolute option just really blew me away. Plus, it does an amazing job on carpets and upholstery, which the Micro Stick doesn't. It's about twice the size and a lot heavier, and I had to find a new place to store it, but I still found that sacrifice worth it.
The obvious elephant in the room about the vacuum is the price point. This is by far one of the most expensive on the market, but as someone who has tested a handful, I can tell you an investment piece is more worth the money to me. Affordable cordless options lose their suction quickly over time. This model has the newest technology that will stay up to date for years, meaning you need to replace it far less.
Plus, the convenience that this one offers is just unbeatable in my opinion. If you want a more affordable option, you can shop the brand's smaller Dyson Omni-glide Cordless Vacuum ($450) that is great for hardwood floors.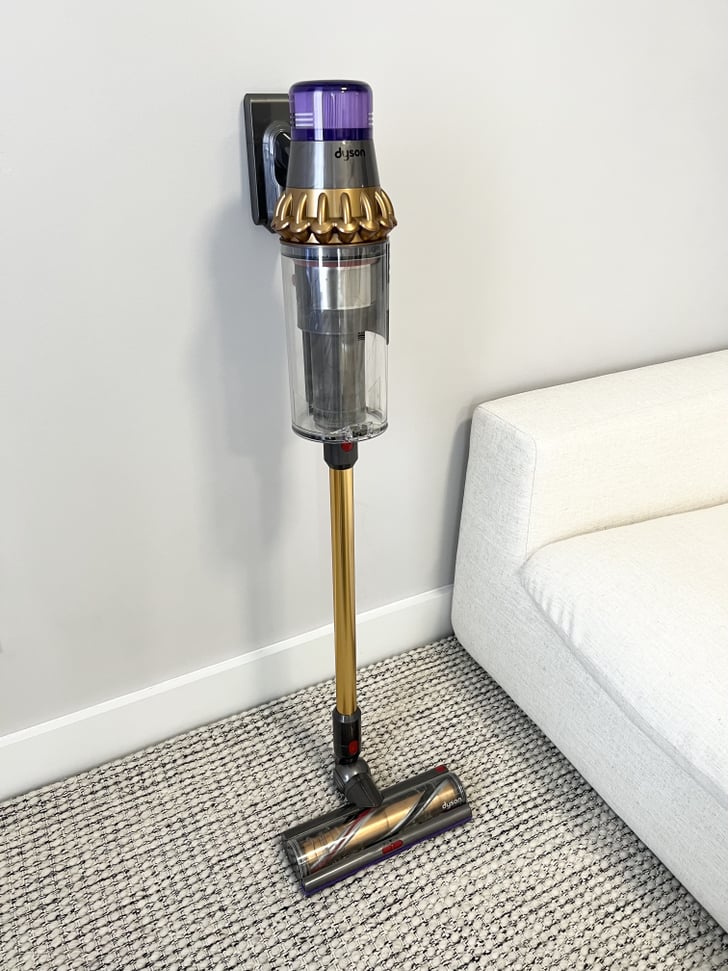 Image Source: POPSUGAR Photography / Krista Jones