These 2 Women Created Iamhereto, a Platform For Activists to Prioritize Their Mental Health
In a time when the ongoing pandemic continues to test people's resilience and brings mental health and various forms of activism to the forefront, two generational change makers, Jamira Burley and Ariela Suster, have come together to build Iamhereto in response to the challenges that surround us. The program's mission is to "co-create a multi-generational media and lifestyle brand for the outliers, the advocates, the changemakers, the allies of marginalized communities to heal, build and ignite positive impact in their lives, their community, and the world." In other words, they want to provide a holistic approach to becoming an activist. "We wanted to create a platform that wasn't just sharing our stories but was also offering the same tools that we've used in our own life to navigate challenges into opportunities — to create a space that was very much what Jamira and I have made for each other," Suster told POPSUGAR.
The Problem They're Trying to Solve
This year has been filled with so much uncertainty, pain, and trauma. As the dialogue continues to become more mainstream around mental health, it's increasingly important to incorporate healing and self-preservation into activism. "It can be very difficult and overwhelming when you are dealing with things that may trigger your own past experiences," Burley explained. They quickly identified the needs of a younger generation of activists to help better equip them with the necessary skills to navigate that type of work. "We wanted to create a company that looked at activism from a holistic perspective, not just sending people out into the world to do very traumatic work without also asking them to think about what brings them joy," Burley said.
Why They're Uniquely Suited to Meet This Moment
The two first met through Vital Voices, a global partnership that identifies women leaders with a vision for change. Their stories began in two very different places but have many parallels. Suster was born in El Salvador, one of the most dangerous countries in the world, where many families, especially youth, are affected by gang violence. Suster began her own company, Sequence, to help stop this cycle of violence by providing viable alternative employment opportunities for young people. Burley grew up in Philadelphia, where violence was also a part of her community. After her family suffered a personal tragedy, she organized an antiviolence program in her high school, which reduced the rate of violence by 30 percent. Gaining public recognition through her efforts, she received a $50,000 grant from the governor to implement the program in the 10 most persistently dangerous high schools in the city. She was later recognized by the Obama administration as a "champion of change."
How Iamhereto Works
Iamhereto has created a four-week program ($50) to help identify your personal mission and create a life of joyful purpose and positive impact. The program involves daily journaling, connecting with a private community on Facebook where you can meet and interact with others completing the same course, and access to videos from the founders about their own experiences and insights. All journals are available in English and Spanish. The site has also created merchandise that is handcrafted by change makers and helps to create a positive impact in their communities.
Their Goal For the Future
"The goal of Iamhereto isn't to think that you're going to get past the trauma. The goal is to have the necessary tools and the community around you to be able to respond accordingly. We want to build a community where people can connect with others with shared experiences and provide a safe space where they can express, rant, or seek additional help in this process," Burley concluded.
To see more of Iamhereto's merchandise, keep reading.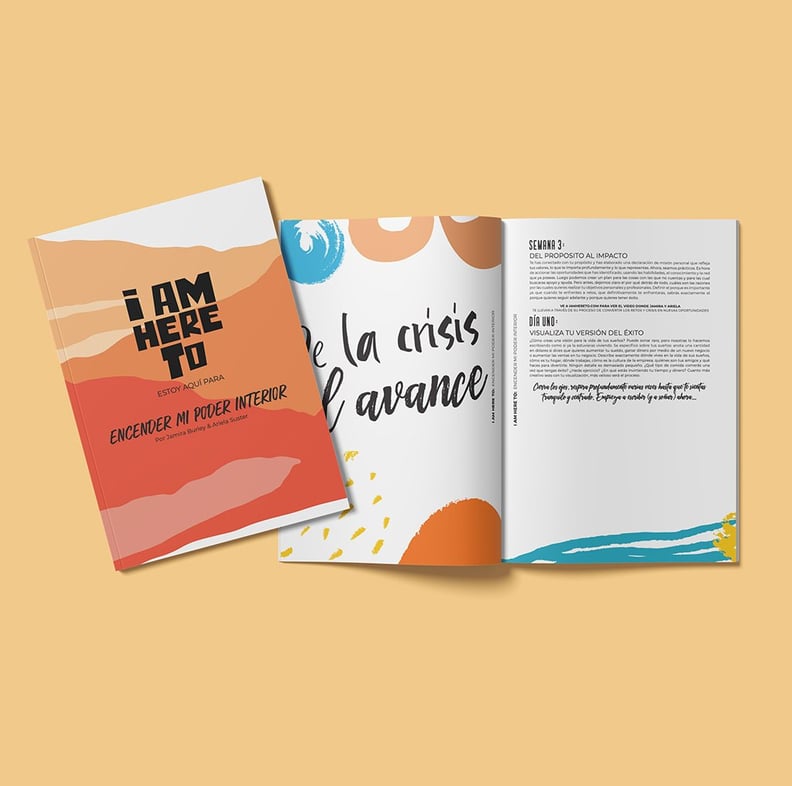 Iamhereto Ignite My Power Digital Program and Journal
Available in Spanish and English, this four-week journal will help you break down barriers to become the best version of yourself. This self-discovery journal comes with your purchase of the Iamhereto Program ($50).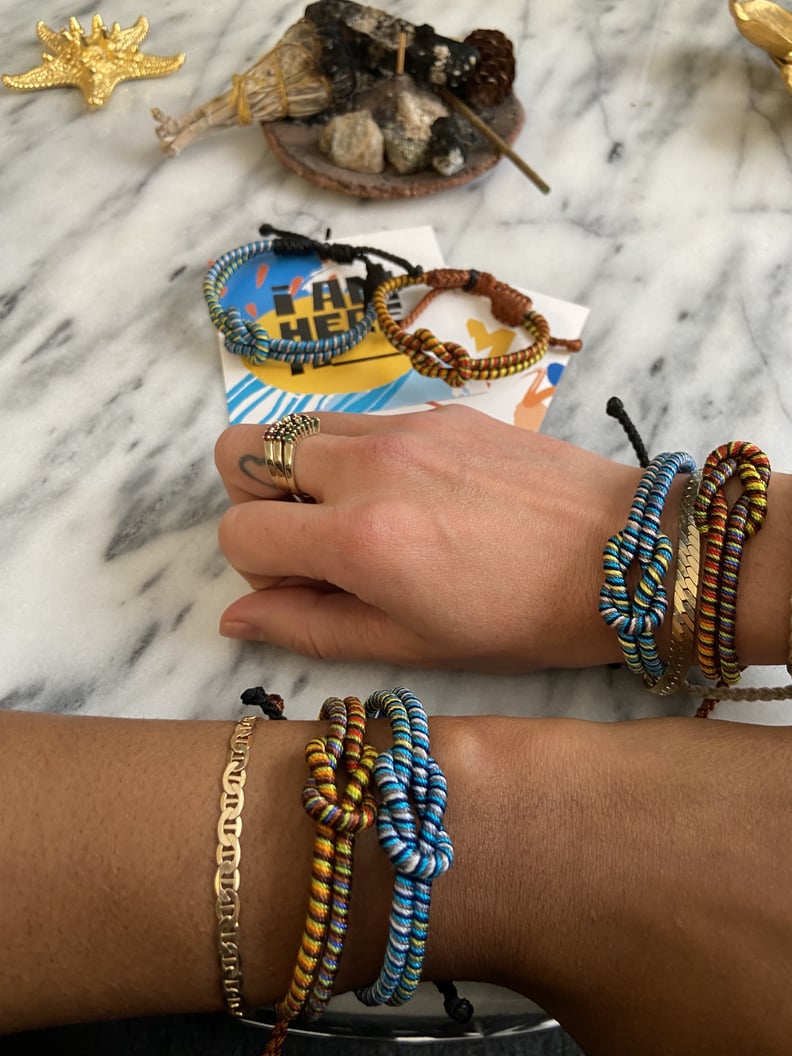 Sequence x Iamhereto Bracelet
Handcrafted in El Salvador by Sequence artists, these unisex hand-woven bracelets ($25) can be worn as a daily reminder to always stay true to yourself and to never stop believing in your own unique power!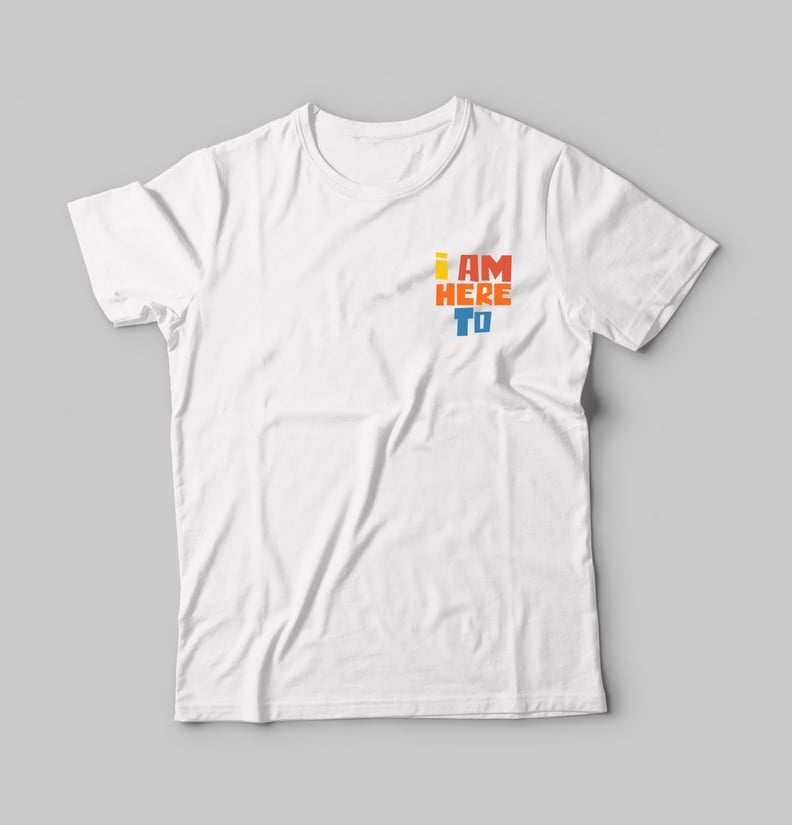 Reinserta x Iamhereto T-Shirt — Rainbow
This T-shirt ($50) was screen printed at Reinserta in Mexico City by young men and women who seek to positively change their lives and communities.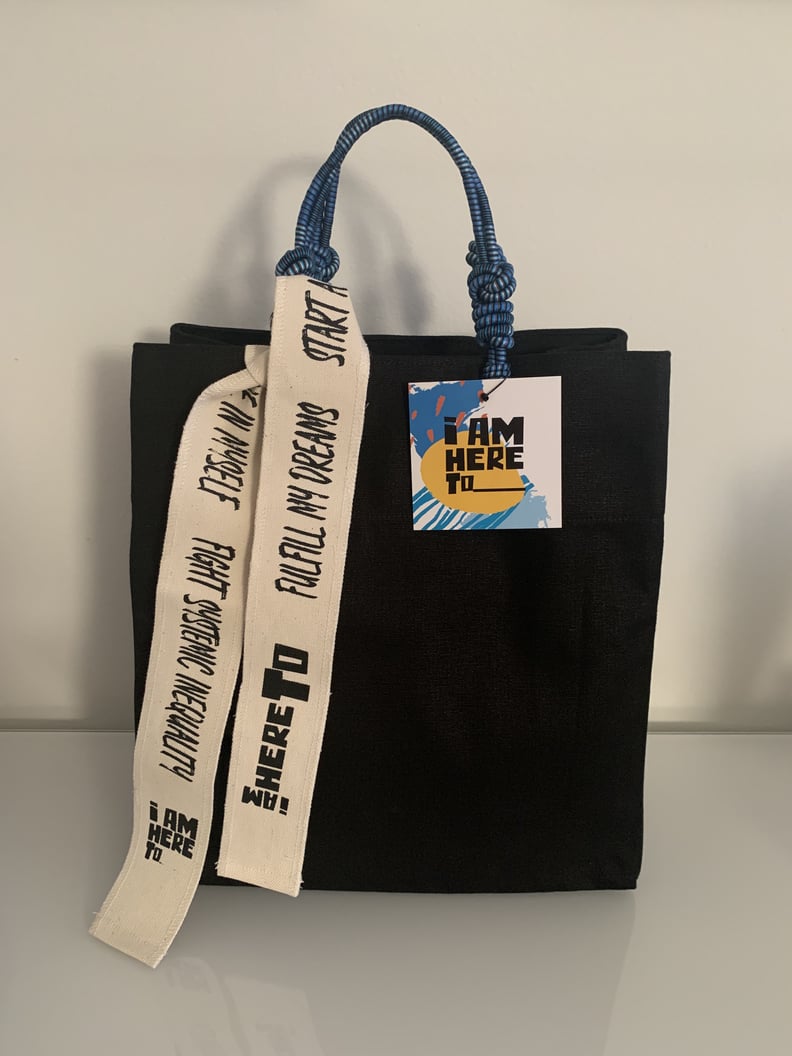 Sequence x Iamhereto Tote Bag
This tote bag ($80) is a symbol to only carry forward what serves you and to reach your purpose and potential. It's a daily reminder to carry your confidence, balance, and, most of all, joy!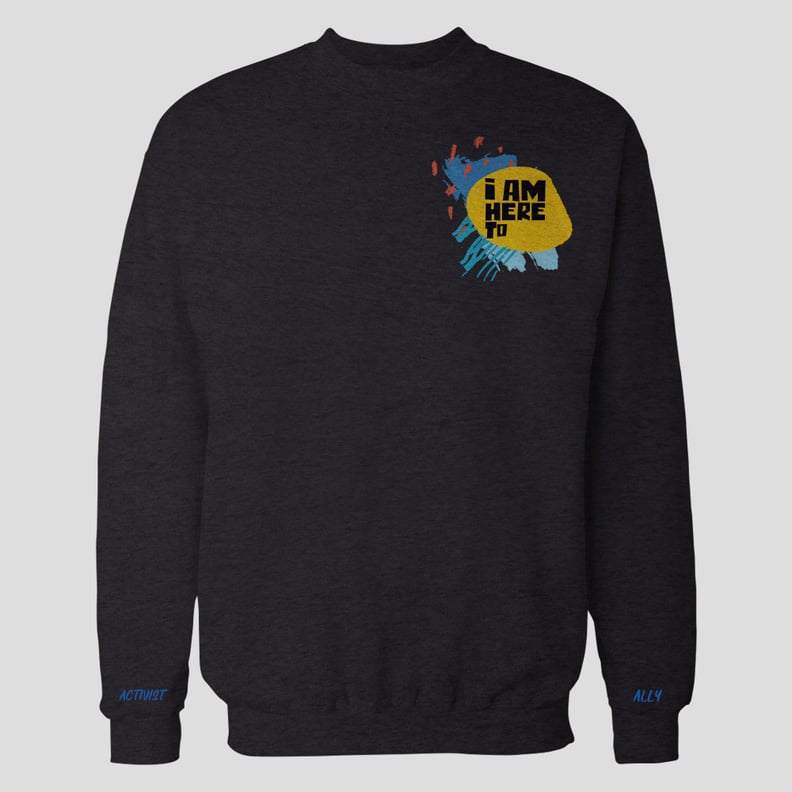 La Cana x Iamhereto Sweatshirt
These sweatshirts ($105) are screen printed at La Cana in Mexico City. La Cana is a social enterprise that works with incarcerated women by bringing productive programs and workshops into prisons that are aimed at achieving women's effective reintegration into society.