6-Letter Words For Taylordle
If You've Got a Blank Space, Try These 6-Letter Taylordle Words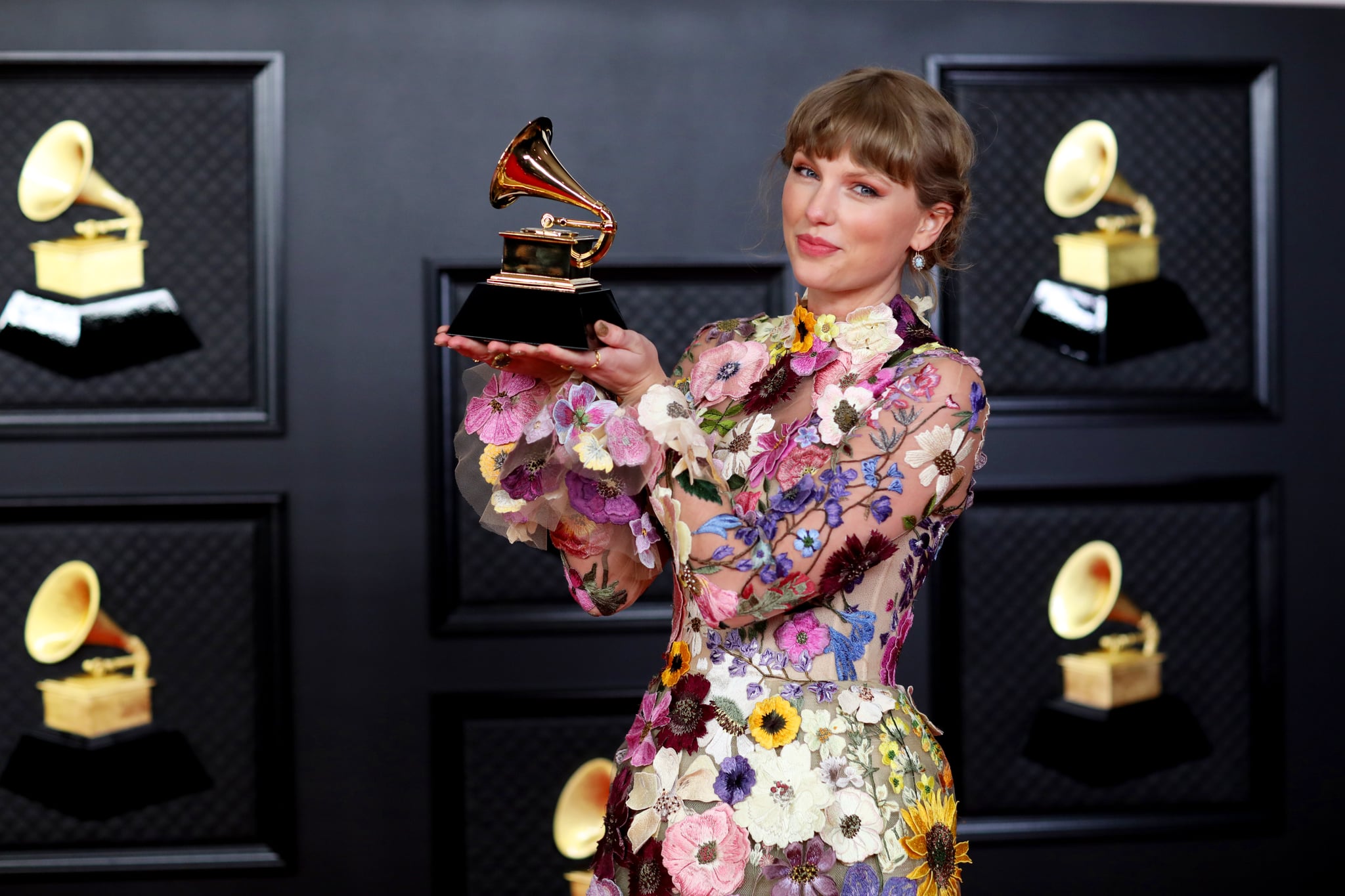 Attention, all Taylordle players! The "Holy Swift" podcast, aka the creators of Wordle (Taylor's Version), is expanding Taylordle's Swiftie-inspired dictionary to now include up to eight-letter words. There's no denying that Taylordle walked so other Wordle spinoffs, such as Wordlerry (created for Harry Style diehards) and BTS Wordle (for ARMYs stans), could run. Given the popularity of Wordle and the "All Too Well" singer's dedicated fan base, it's no surprise that Taylordle has had mass success since its March 2022 launch. Now fans have the opportunity to guess a variety of Swiftie terms, including six-letter words like "McGraw," "Juliet," "Archer," and "Willow."
Taylordle follows the same premise and color-coded rules as its predecessor: gray means the letter isn't included in the mystery word, yellow means the letter is in the word but not in the right spot, and green indicates the letter is in its correct spot. Players have six attempts to guess a Swiftie word. Whereas Wordle only has one puzzle per day, Taylordle offers a new game every 10 minutes. Already mastered Taylordle's five-letter word puzzles? Prove how big of a Swiftie you really are by correctly guessing six-letter words found in the singer-songwriter's lyrics, song titles, and in the names of her collaborators, friends, and ex-lovers.
If today's six-letter Taylor Swift Wordle has you feeling stuck in a blank space, here are over 90 six-letter Swiftie-themed words that could lead you to Taylordle victory. Good luck!
6-Letter Words Inspired by Taylor Swift's "Taylor Swift" Album
Taylor
McGraw
Guitar
Window
Lights
6-Letter Words Inspired by Taylor Swift's "Fearless" Album
Belong
Always
Change
Breath
Senior
Juliet
Garden
Letter
6-Letter Words Inspired by Taylor Swift's "Speak Now" Album
Sparks
Knives
Swords
Lonely
Queens
6-Letter Words Inspired by Taylor Swift's "Red" Album
Almost
Ground
Tragic
Autumn
Record
6-Letter Words Inspired by Taylor Swift's "1989" Album
Dreams
Places
Bright
Heaven
Rumors
Flames
Cherry
Haters
Fakers
6-Letter Words Inspired by Taylor Swift's "Reputation" Album
Things
Island
Breeze
Robber
Violin
Sirens
6-Letter Words Inspired by Taylor Swift's "Lover" Album
Archer
Summer
Prince
Street
London
Friend
6-Letter Words Inspired by Taylor Swift's "Folklore" Album
August
String
Assume
Ending
Memory
Bottle
6-Letter Words Inspired by Taylor Swift's "Evermore" Album
Willow
Season
Cowboy
Pocket
Floors
Colder
Better
Winter
Sister
Drawer
Honest
Crying
6-Letter Words Inspired by Taylor Swift's Collaborations
Morris
Colbie
Little
Future
Chicks
Phoebe
6-Letter Words Inspired by Taylor Swift's Friends and Love Interests
Selena
Lively
Teller
Sperry
Hailee
Halsey
Martha
Serena
Camila
Styles
Calvin
Harris
Alwyn
Miscellaneous 6-Letter Words Inspired by Taylor Swift
Grammy
Singer
Awards
Lovers
Olivia
Benson
Button
Bestie
Easter
Andrea
NYUPHD