Google Glass Ray-Ban Partnership
Google Glass to Go Mainstream With Ray-Ban and Oakley Frames
As POPSUGAR editors, we independently select and write about stuff we love and think you'll like too. POPSUGAR has affiliate and advertising partnerships so we get revenue from sharing this content and from your purchase.
Google Glass is getting less cyborg-ish and more stylish. This week, Google announced a partnership with fashion eyewear company Luxottica, owner of Ray-Ban and Oakley eyeglass brands, to bring some chic to its Geordi La Forge-esque wearable, Glass.
While both Google and Luxottica are quiet for now on exactly what we can expect to see from their collaboration, Luxottica noted in a statement that they'll both "establish a team of experts devoted to working on the design, development, tooling and engineering of Glass products that straddle the line between high-fashion, lifestyle, and innovative technology." In addition to a more ready-to-wear version of Glass, that line between tech and style could also come in the form of sports gear, as we've already seen wearable technology come from Oakley. The Airwave Goggle was a hit of the past holiday season, allowing skiers and snowboarders to view trail maps right in the frame and even pair the goggles with an iPhone to see incoming calls and text messages.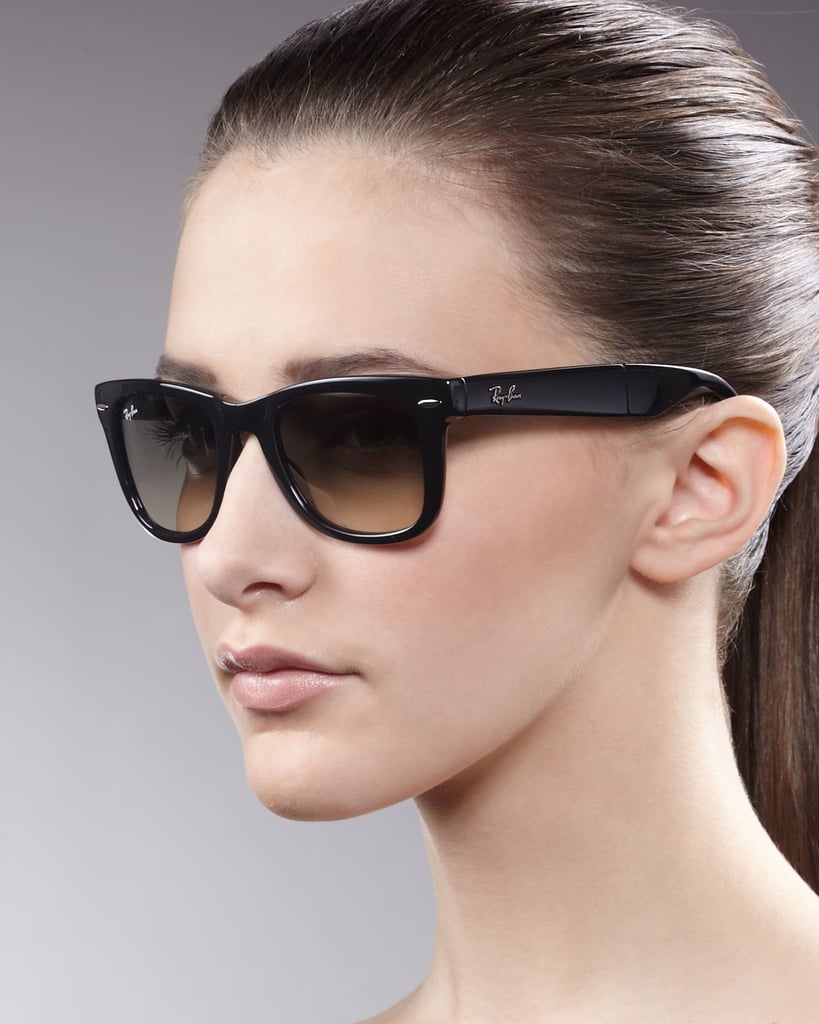 In January, prescription lenses came to Glass, but a partnership with brands like Ray-Ban and Oakley who have mainstream consumer appeal might be the push Glass needs for social acceptance outside the world of early geek adopters. For those already proudly sporting Glass, follow these guidelines to do so without being a creep.
Source: Neiman Marcus